Market Analysis for Jan 20th, 2016
Reposting my wave alert from earlier today as an update for nightly subscribers:
With GDX bouncing off the .618 extension down, the pattern now looks best as a 1-2 within wave iii in the blue count. If that is the case, then this bounce as wave 2 should not really exceed 13.14, so as long as we are below there pressure remains down with wave 3 of iii targeting 11.40 next. Above 13.14 and the picture gets more murky.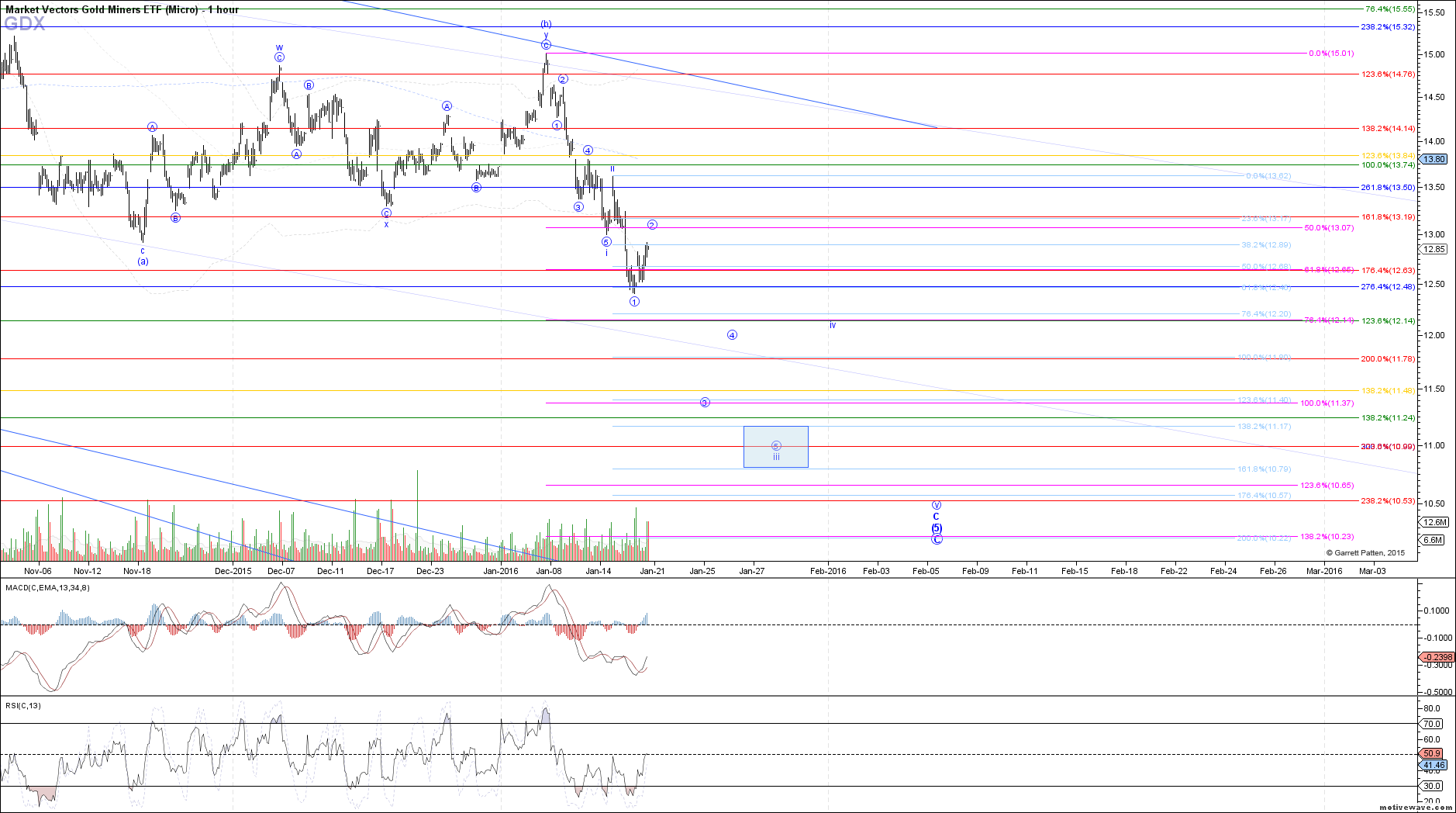 GDX - Micro - Jan-20 1447 PM (1 hour)