Eyeing Extensions to Downside in Euro & Upside in Dollar
The Euro and US Dollar are testing the key signal regions. Ideal targets were not hit in both, so extensions to the downside in the Euro and to the upside in the DX (dollar futures) remain on the table unless the key levels are convincingly taken out.
In the EURUSD, 1.17 resistance region remains significant, and over 1.17091 there would be a telling indication of a meaningful low. Completion of the wave (a) is supposed to trigger a corrective rally matching the wave (b) count.
In the DX, it looks like another test of the support region is coming. So far the 5th wave count remains alive as long as support in the 94 area holds the extension to the 95.7 to 96 area. Below 94, wave (c) of alt 4 very well could test the 93 region or even lower targets, with more bearish scenarios also possible.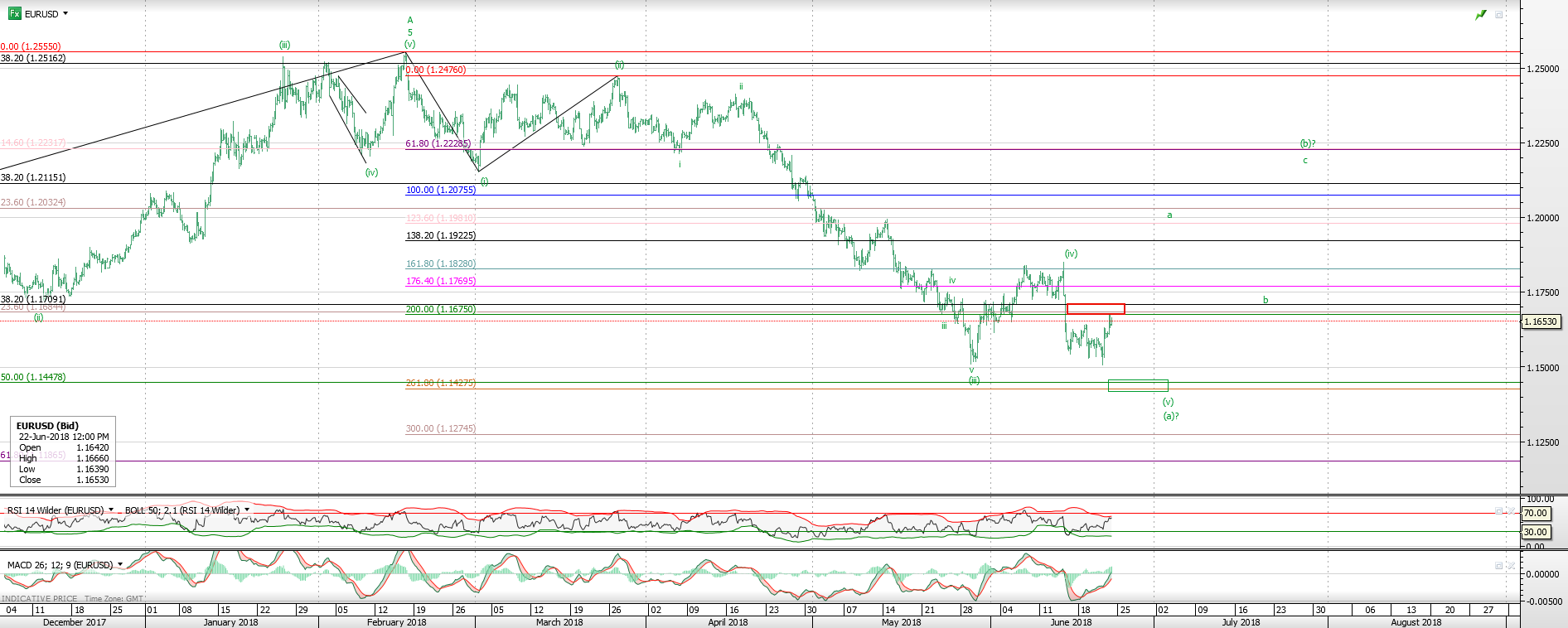 BaseCase - EUR - 4 hr - 22-06-2018 - 1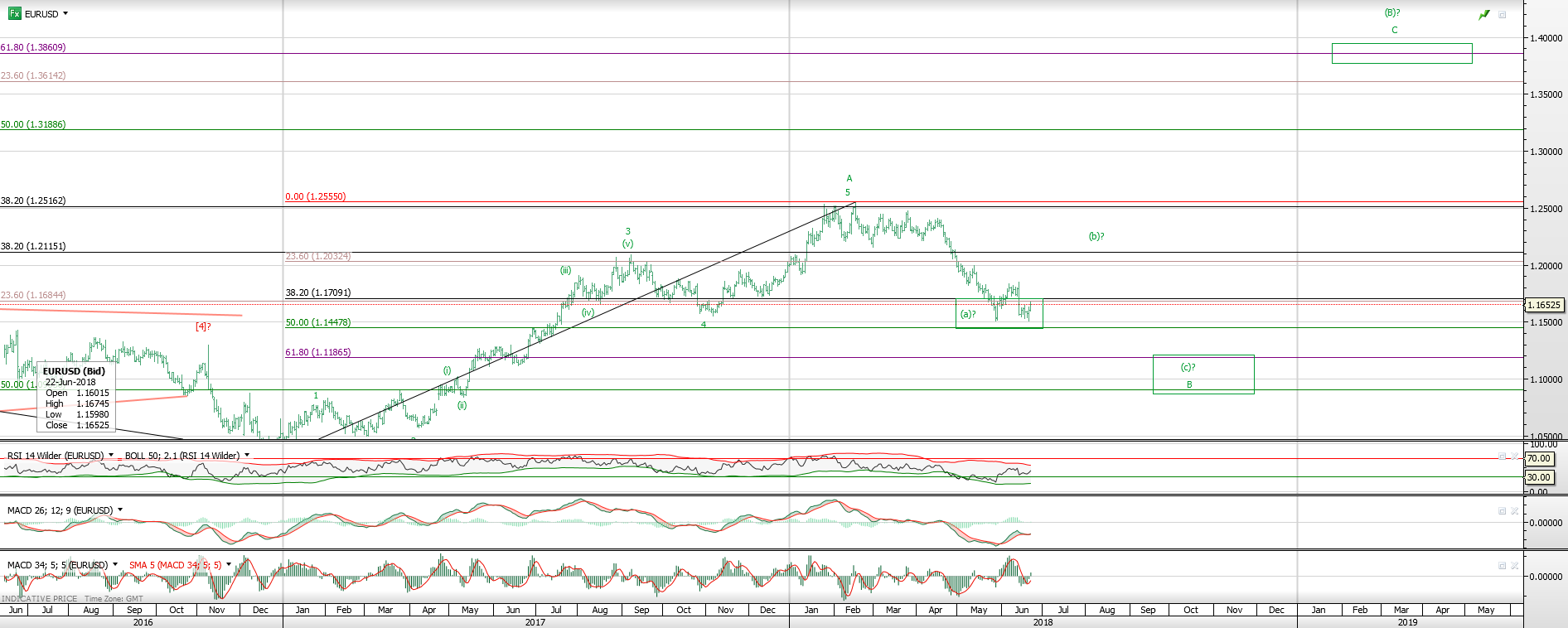 BaseCase - EUR - daily - 22-06-2018 - 1
BaseCase - DX - 4 hr - 22-06-2018 - 1