Eyeing Corrective Bounce in Nat Gas
Natural gas futures (NG), with the triangle count broken, seems to be heading down towards the 2.13 region. An ending diagonal is the count I am tracking for now, and reaction to the 2.13 region very well could be rather sharp and strong. I do not expect a major low to be formed at 2.13, but a bounce to 2.33 area (rough estimate!) would not surprise me.
Most likely we are facing another corrective rally with resolution to the lower targets to follow. The 2.036 to 1.977 level is the possible extension on the downside.
To consider NG to have bottomed, I need a rally over 2.44.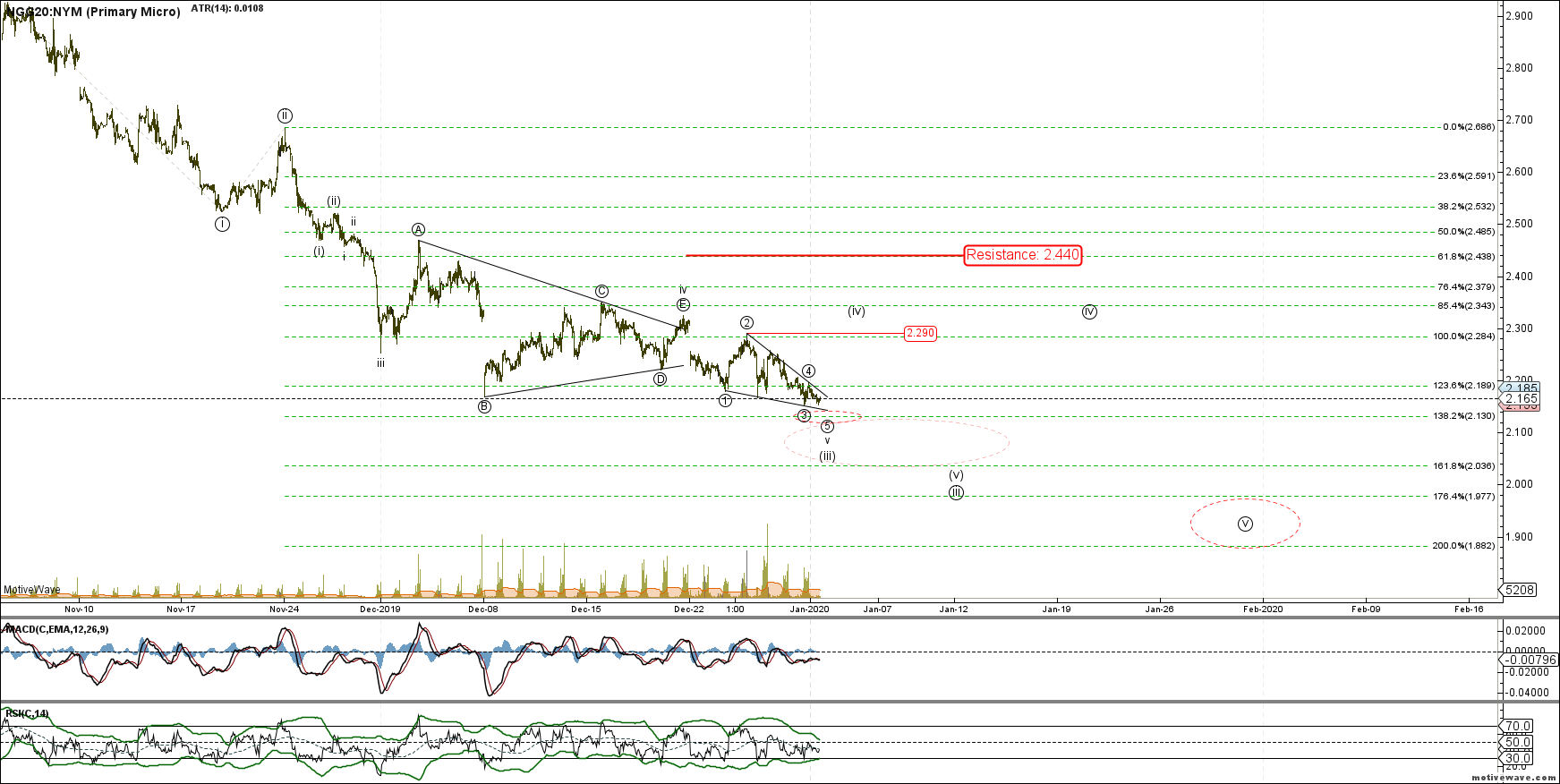 BaseCase - NGG20 - Primary Micro - Jan-02 0457 AM (1 hour)