Futures are trading lower this morning, showing an initial negative reaction to the Non-Farm Payroll report.
While it is certainly possible that a top was struck at Wednesday's high, not enough support has been broken yet to confirm that. Also, the S&P 500 (SPX) chart looks like it is missing one more final micro 4th and 5th wave within this move up off the low at the beginning of this week as wave v of v.
Therefore, until at least 2975 is taken out, we have to allow for one more potential trip higher. Below 2975 is the first sign of sustained weakness, with better confirmation below this week's low.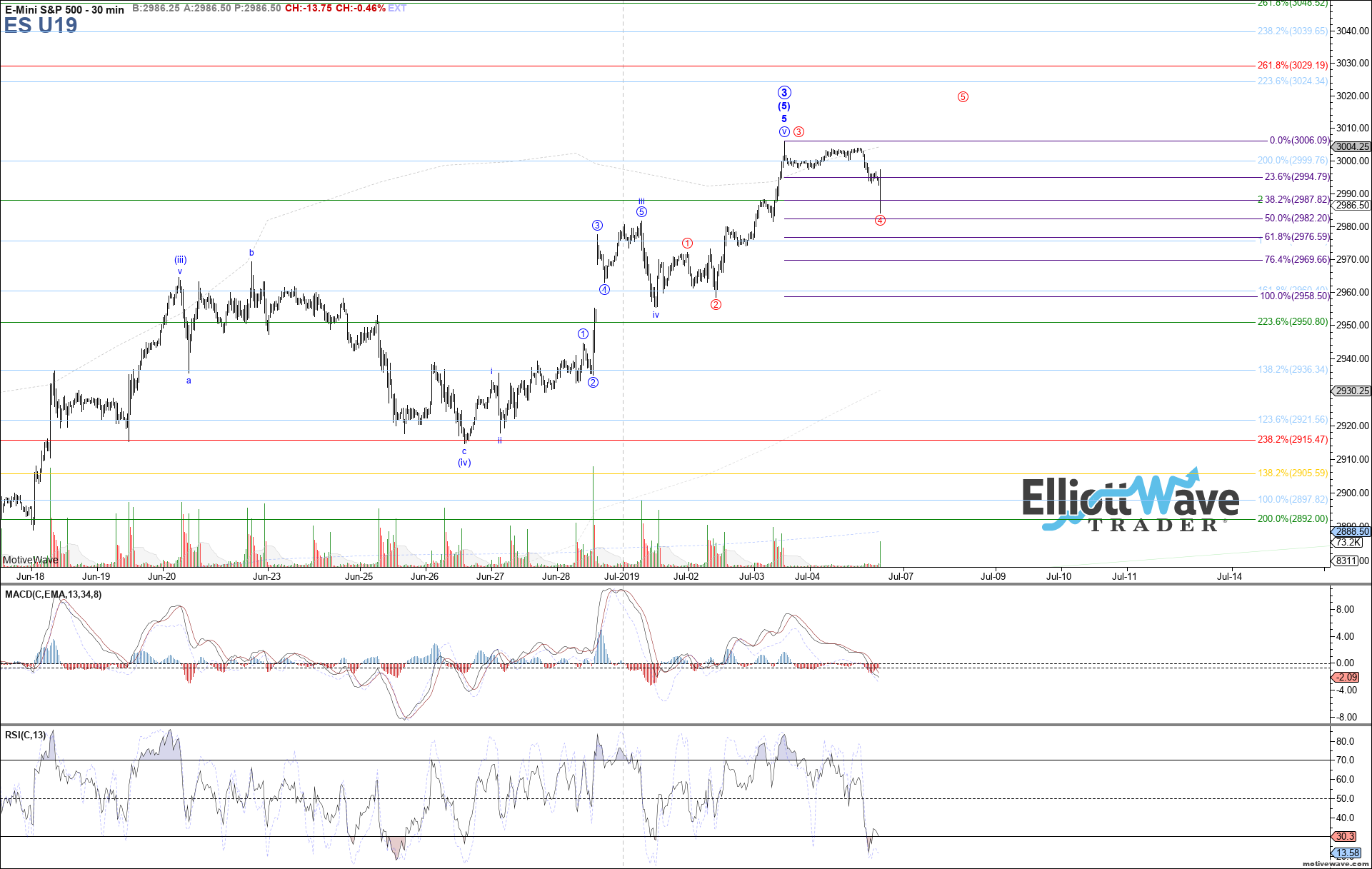 ES U19 - Micro - Jul-05 0553 AM (30 min)