European Indices Close Lower
The FTSE 100 started off initially higher this morning, briefly exceeding last week's high but quickly fading from there back to flat by the close. The bounce off last Thursday's low still looks like only a micro 3 waves up, so easily works as wave b of a wider flat wave (ii) as discussed, now turning down in wave c with 7215 - 7135 as retrace support. Below there opens the door to the bearish potential in red.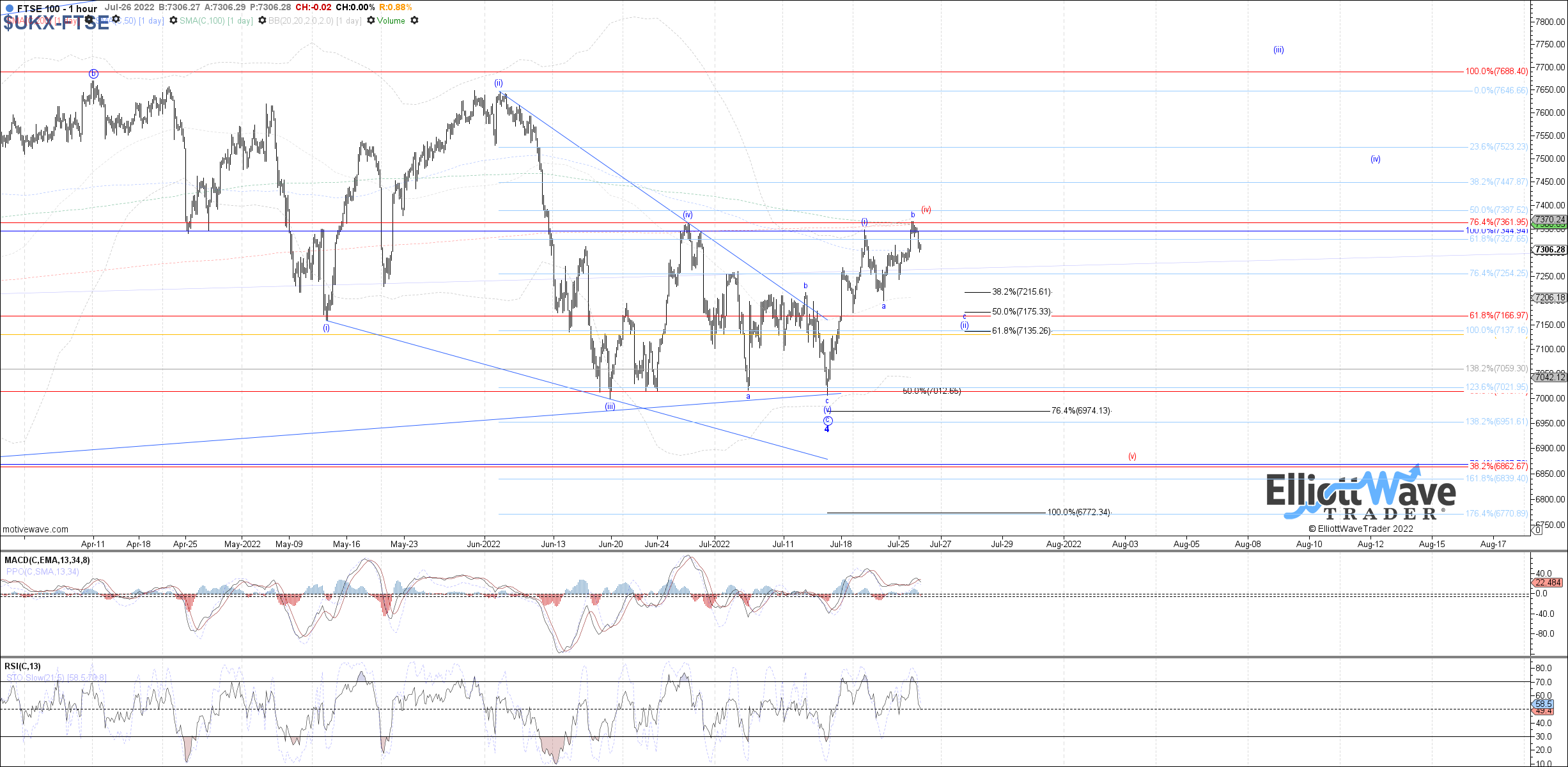 The Euro STOXX 50 closed lower today, but still has not provided clear confirmation that wave (iii) of the potential leading diagonal off the July low has completed, and price has started wave (iv). That said, odds that wave (iv) has started have at least increased, with room down to 3525 - 3465 as target support. Any direct higher high from here can otherwise be an extension of wave (iii).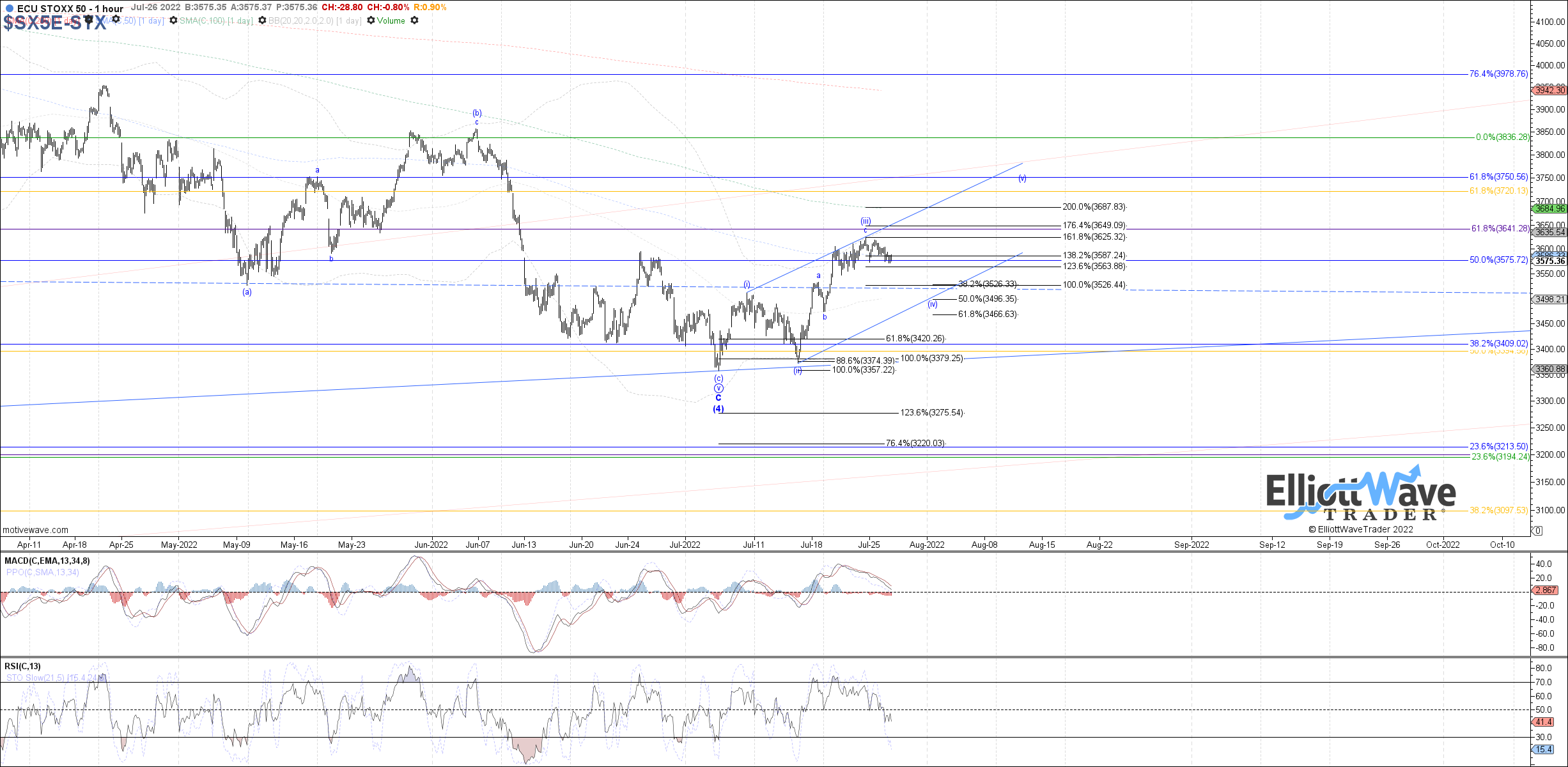 The DAX Performance Index continued lower today as well, in this case coming close to reaching the upper end of the target support cited between 13020 - 12795 for wave (iv) of the potential leading diagonal off the July low. Therefore, there remains room for more near-term downside to test deeper into that support range, but a higher high at this point could be considered wave (v) filling out.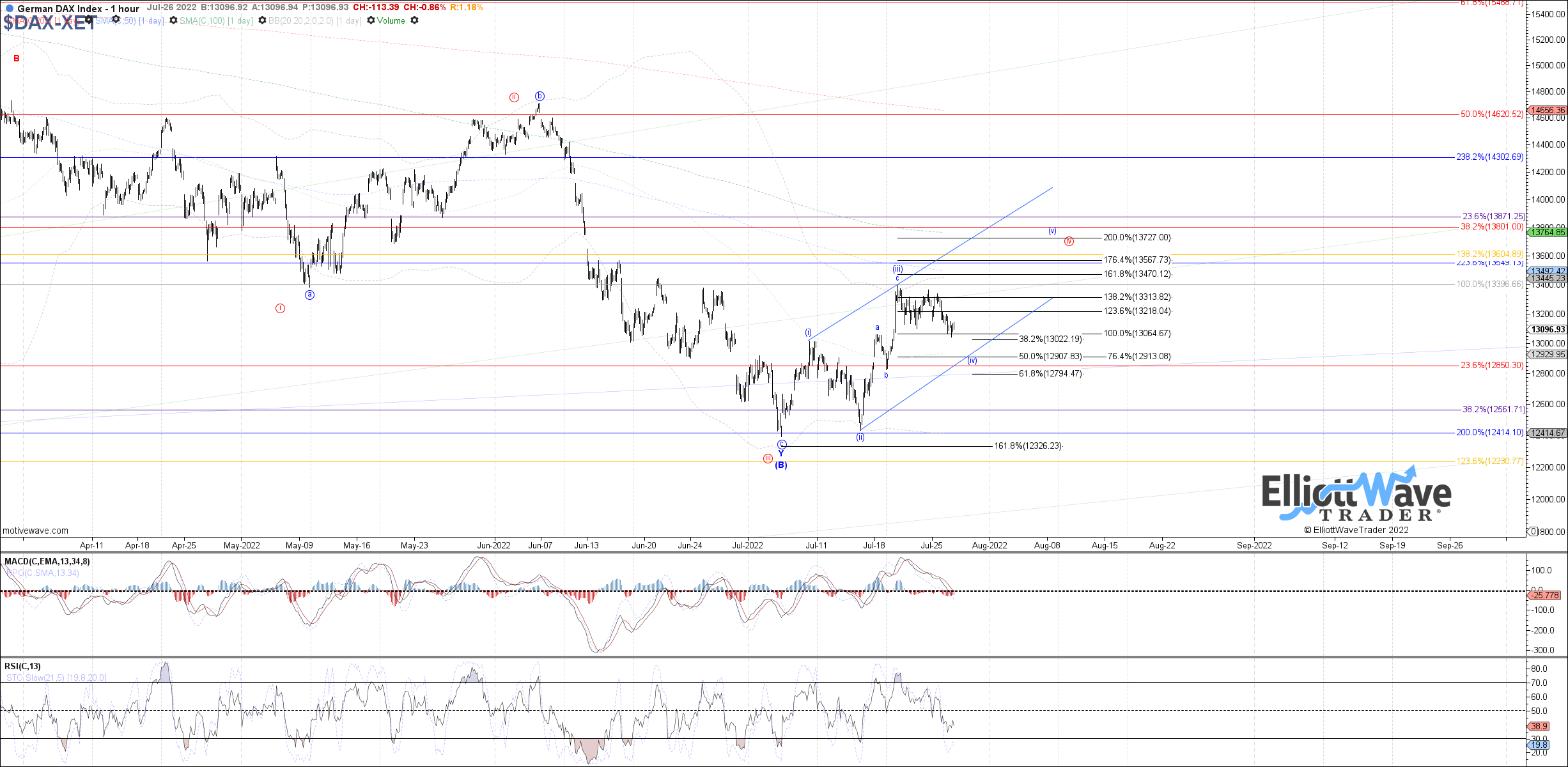 $DAX-XET - Micro - Jul-26 2022 PM (1 hour)