Euro: meaningful bounce may be about to start
EURUSD: ideal target for the wave (a) of B is hit. I have adjusted the counts - and my preferred green count is now having Euro starting a bounce in the wave (b) of B.
Alternative red count supposes further decline in the wave alt (c) - and IF this is the case then 1.07 region is possible target for further decline.
Right now I am looking for initial waves i - ii up off the low to confidently calculate pivot Fib levels in presumable wave (b). Aggressive longs are advised to have stops just below the LOD.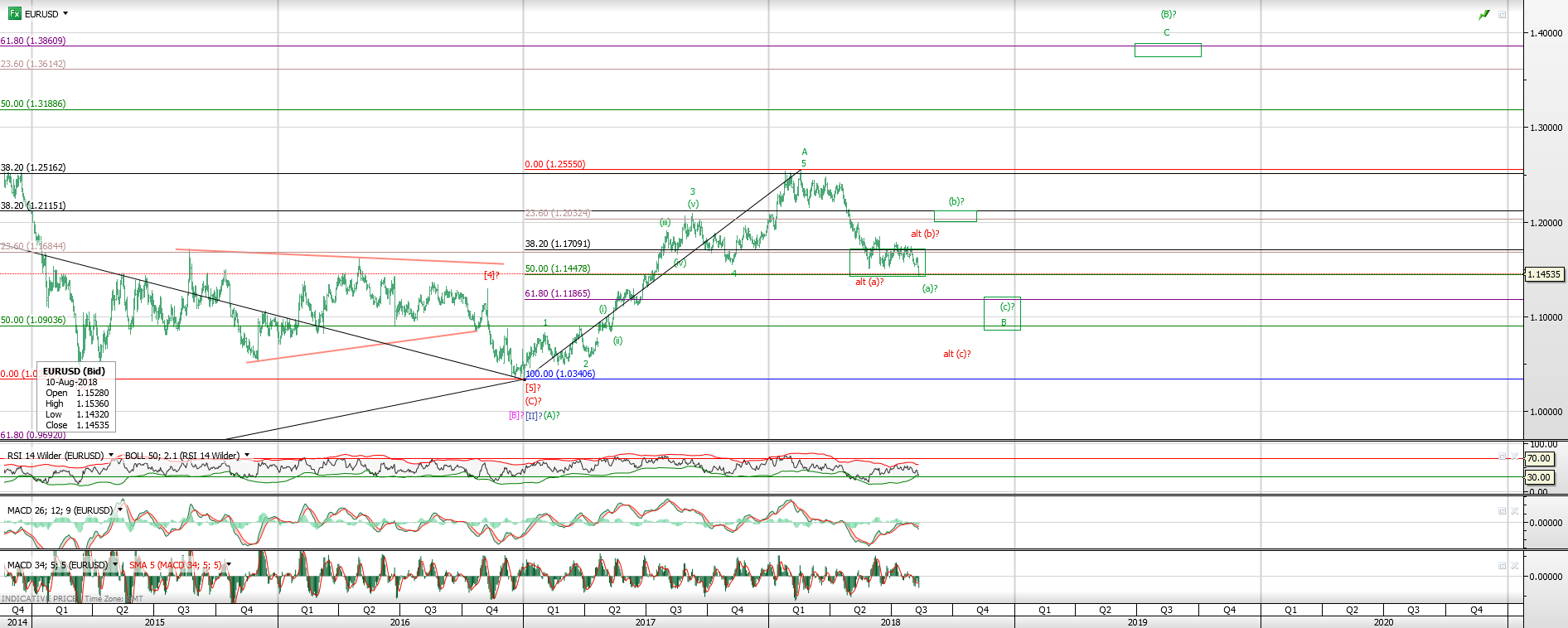 BaseCase - EUR - daily - 10-08-2018 - 1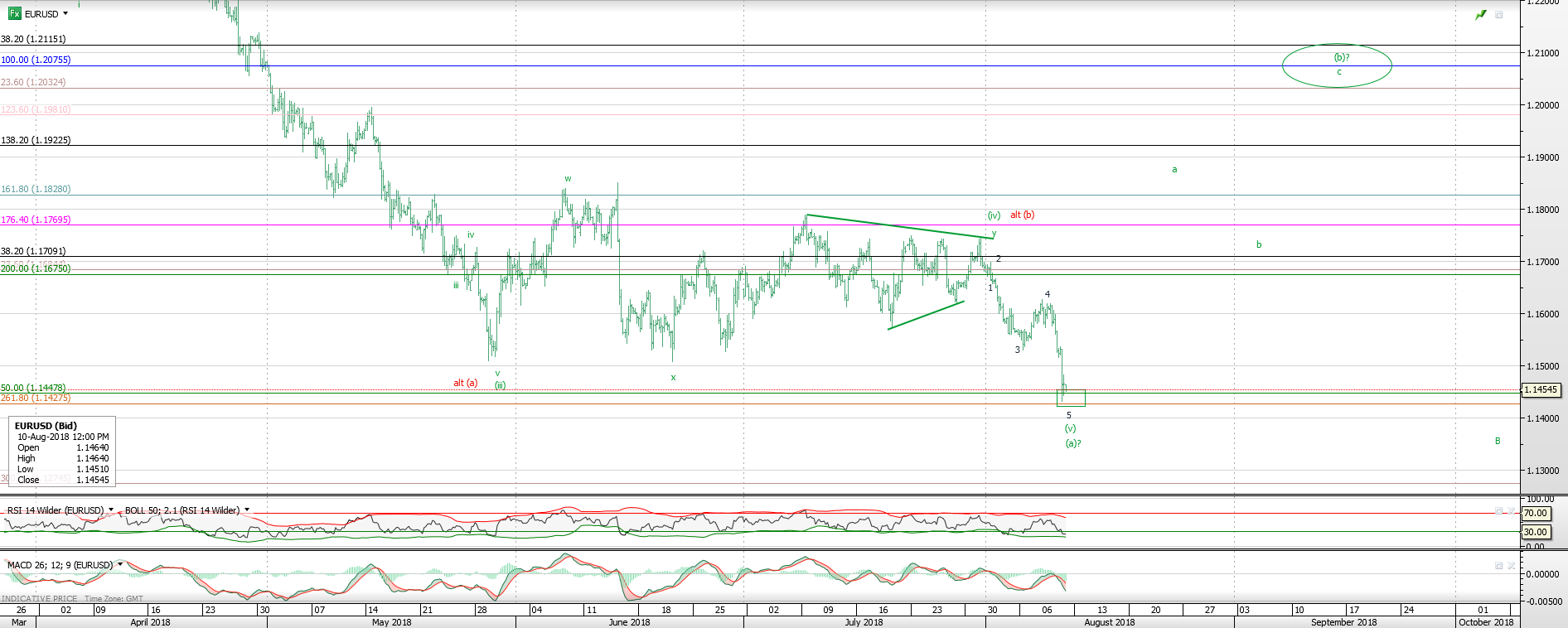 BaseCase - EUR - 4 hr - 09-08-2018 - 2