Ether - close to the low but not done yet
ETHUSD: we are close but not done yet - ideal target in $310 region is still attractively looming. As long as ETH holds below $478 I do not see it bottomed.
ETHEUR: as long as EUR 370 holds ideal target in EUR 255 region remains in the cards.
Larger degree count (I - II - (1) - (2)) is certainly looking very exciting - but this is just a preliminary assumption, to be revised later and higher, based on a nature of presumable rally.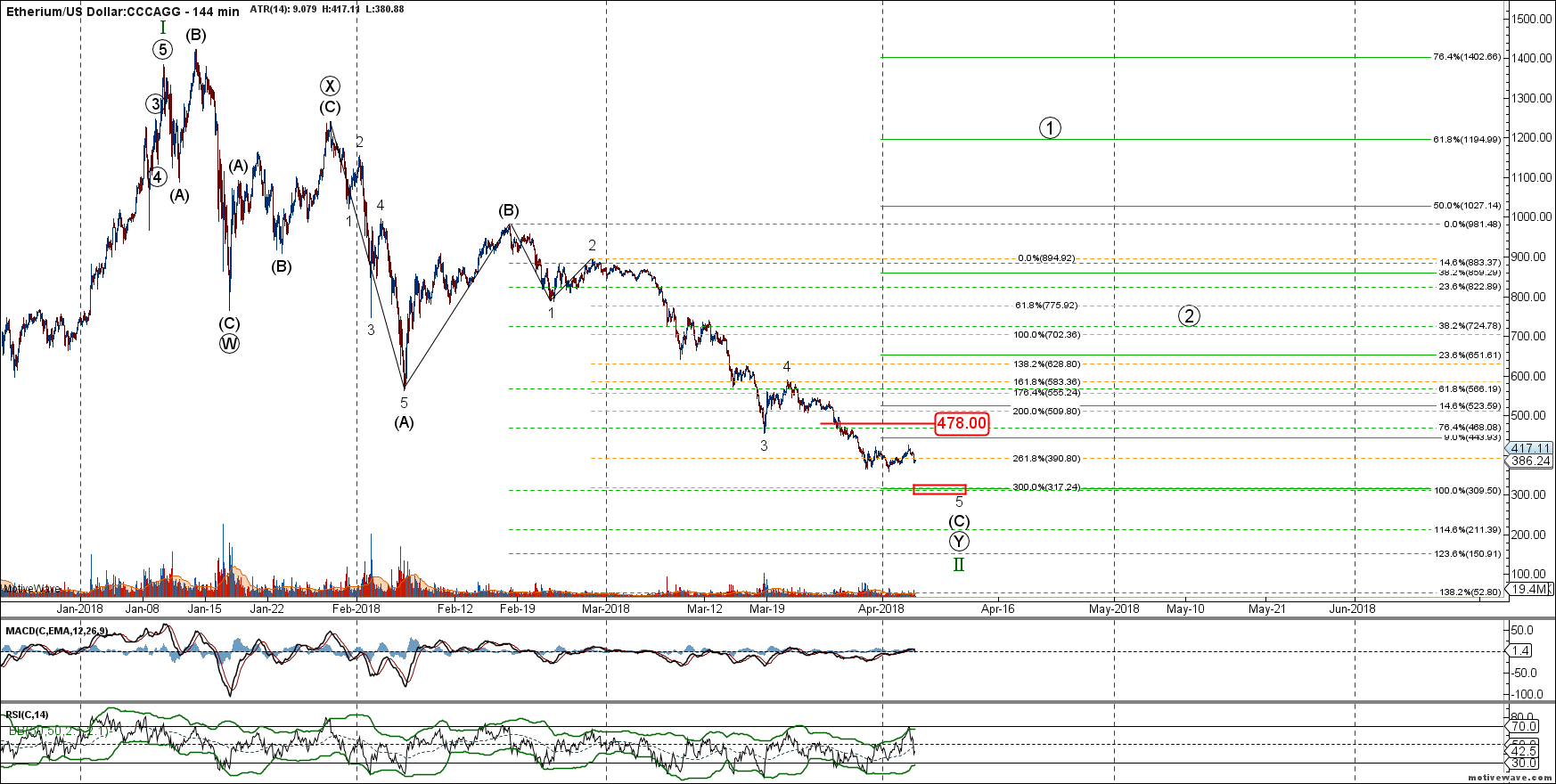 BaseCase - ETHUSD - Primary Analysis - Apr-04 1702 PM (144 min)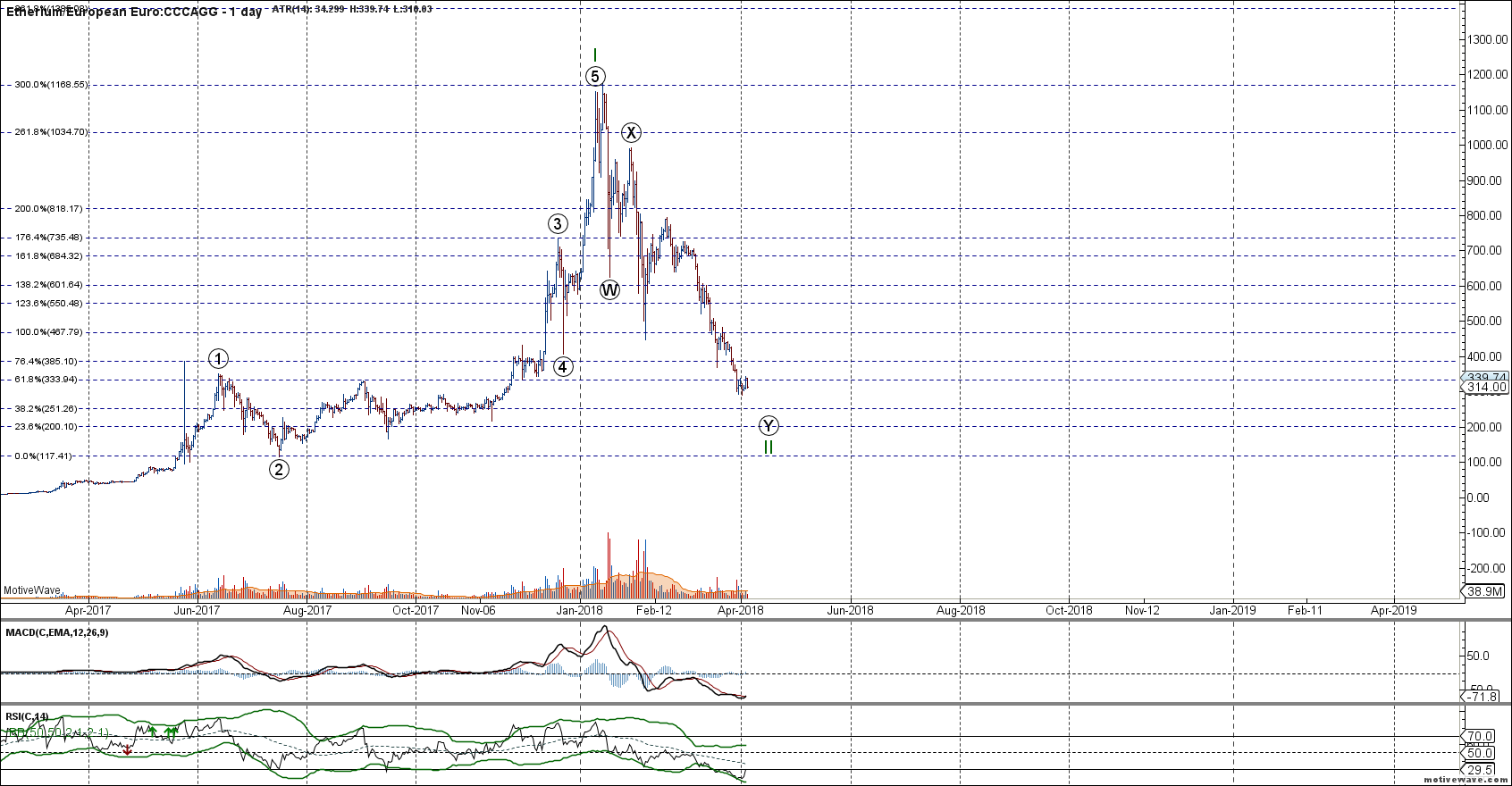 BaseCase - ETHEUR - Primary Analysis - Apr-04 1701 PM (1 day)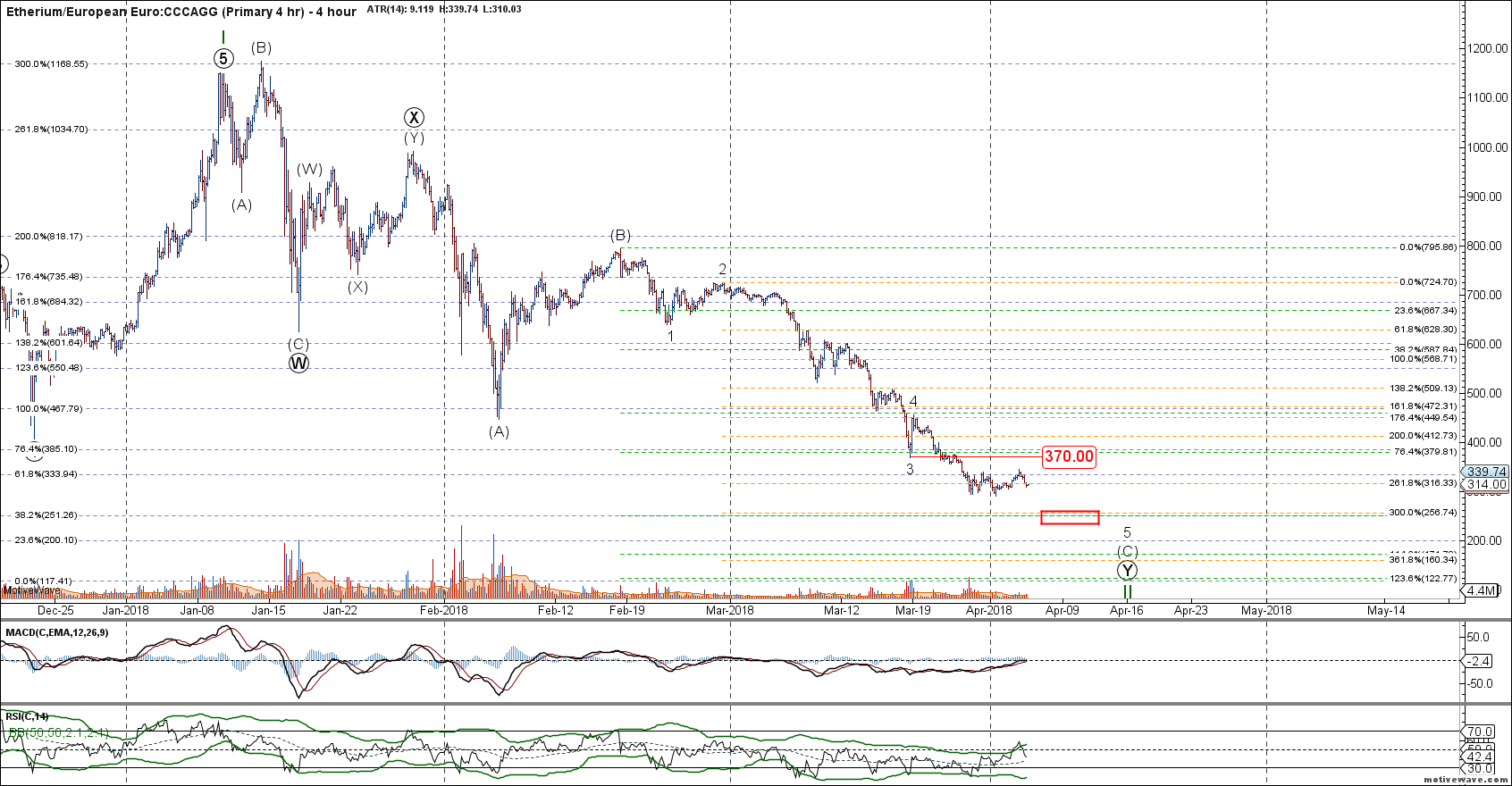 BaseCase - ETHEUR - Primary 4 hr - Apr-04 1701 PM (4 hour)