EURGBP at the pivot support
EURGBP: looks we are finally approaching the key support region - 0.848. This is previously posted ideal target for the wave 2 - and this count means that we may be facing a strong rally. Inability to holds over this support would be the reason to revise the count - but so far I consider reversal scenario as a Primary.
In the case wave 2 count is going to play out next resistance of larger degree may be found at 1.01.
Overall, larger degree count makes sense over 0.83142 (though below 0.848 region it would be seriously questioned).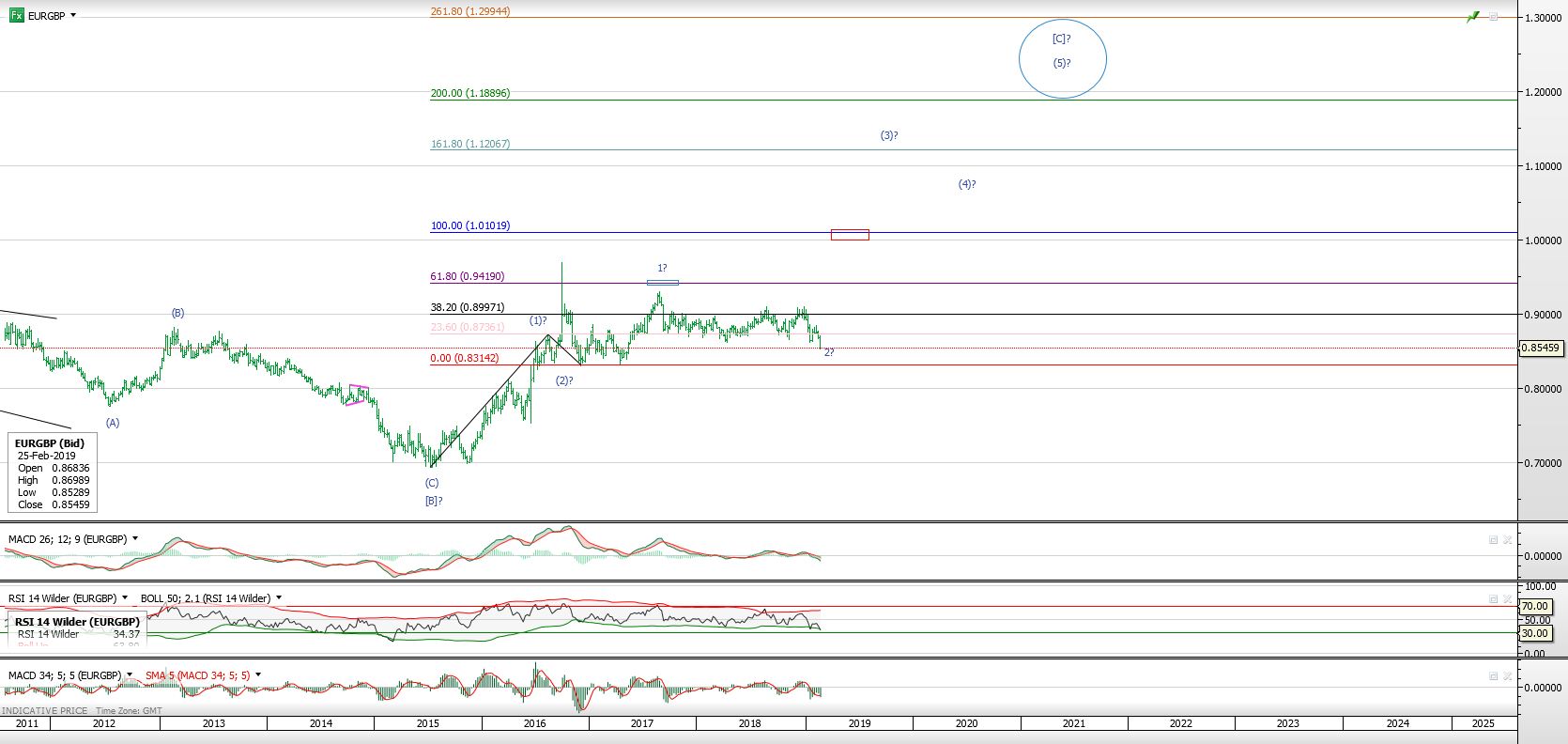 BaseCase - EURGBP - weekly - 27-02-2019 - 2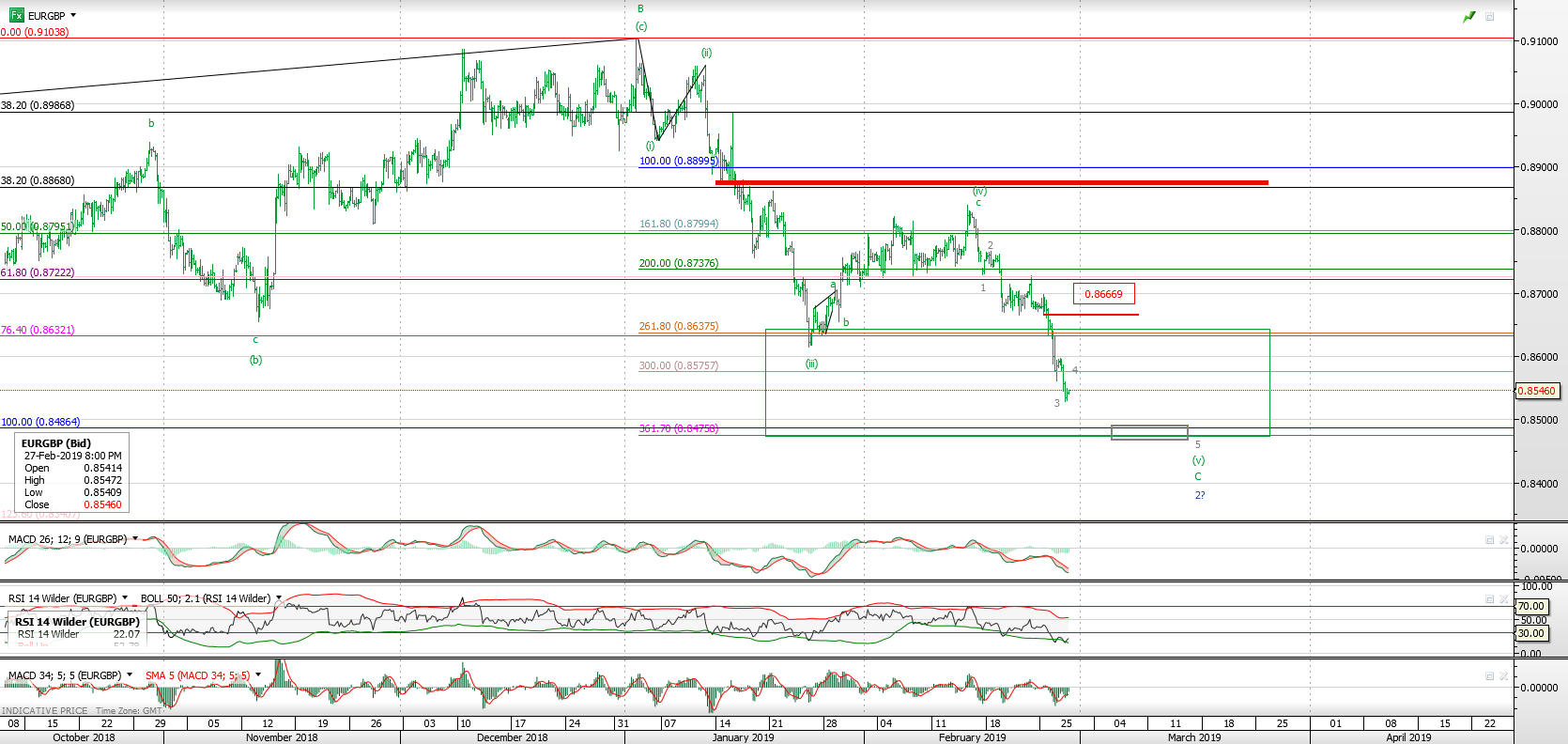 BaseCase - EURGBP - 4 hr - 27-02-2019 - 2