Market Analysis for May 17th, 2019
EURGBP: the red count is modified - new count has the pair in wave 1 of iii up and 0.87885 is the resistance where pullback is expected to start.
To maintain the count pullback should hold over 0.86634.
0.88658 is the key resistance on the way higher - over this region I will consider the red count confirmed.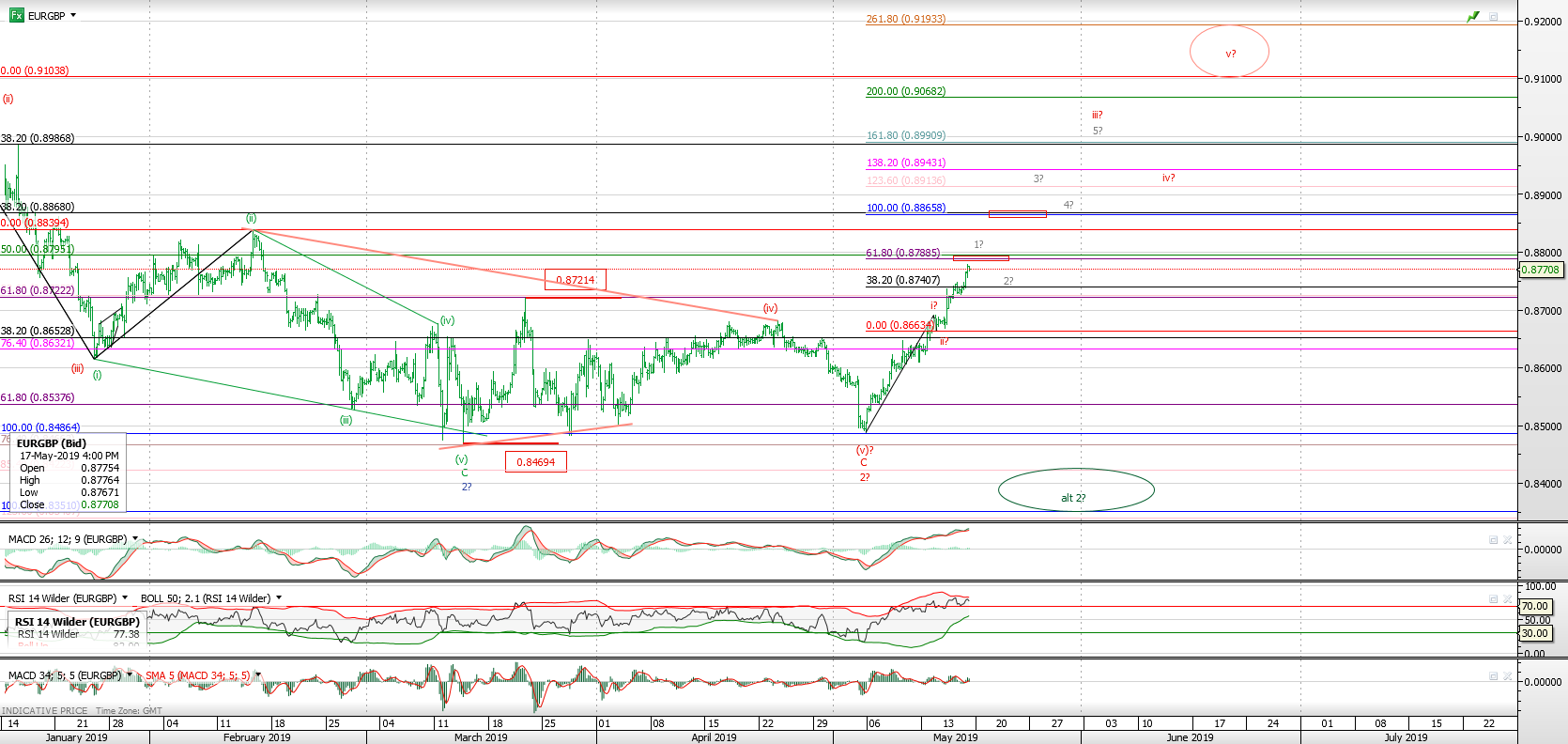 BaseCase - EURGBP - 4 hr - 17-05-2019 - 1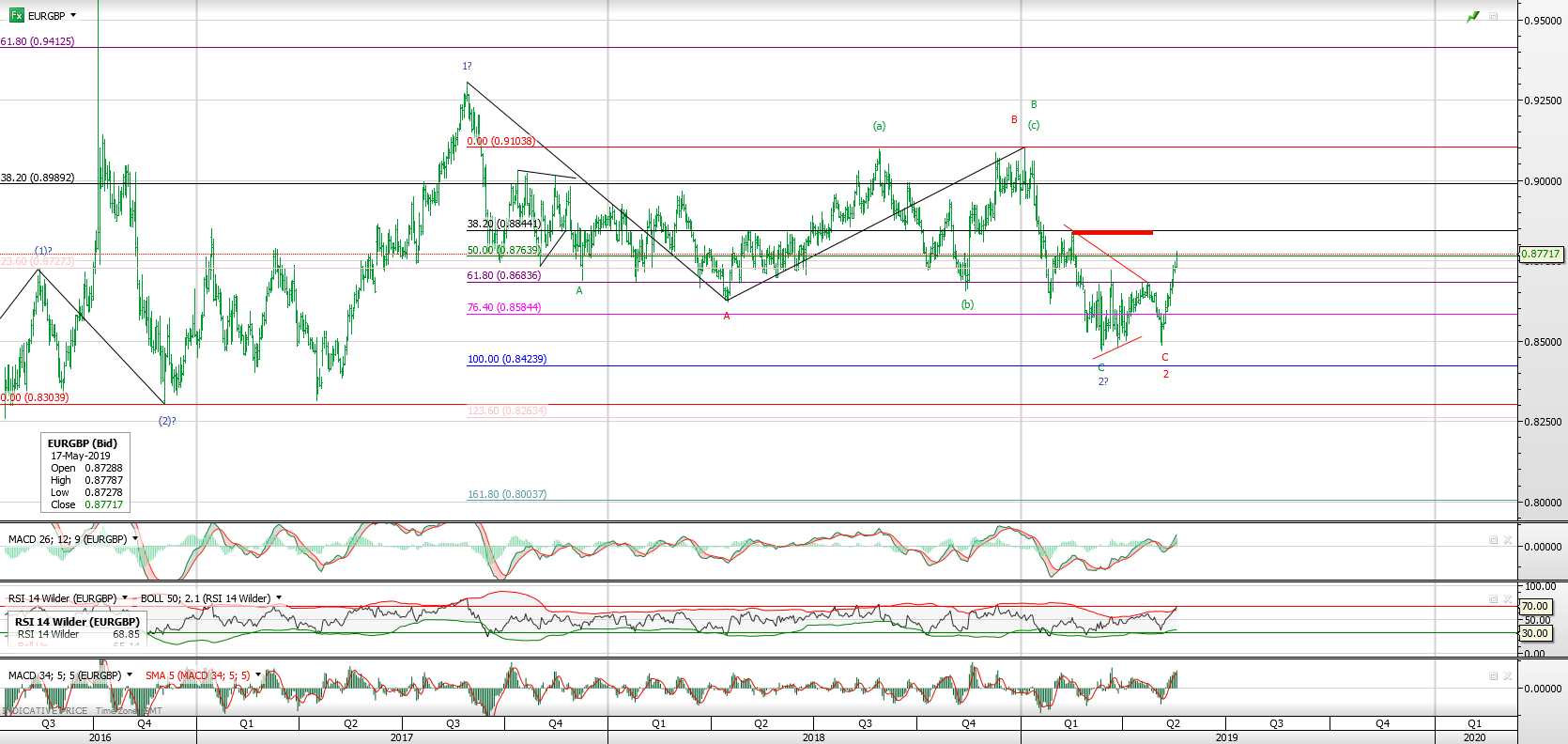 BaseCase - EURGBP - daily - 17-05-2019 - 1