Dow Dips To Support Region
The DJI has had a very nice move up from the support noted earlier this week (see screenshot of Wednesday's chart).
With price moving all the way up to the .764 extension and now coming back through the .500 extension, we need to be on the lookout for the ending diagonal c shown in purple, which entails an (A)-(B)-(C) developing here to take price to the 1.236 extension for 3.
I'm also keeping an open mind to an impulsive c (shown in black), albeit with a very large wave (1) of 3.
In either case, support for upside continuation is 34.6k-34.8k, and as of this post price has dipped into the fib support region.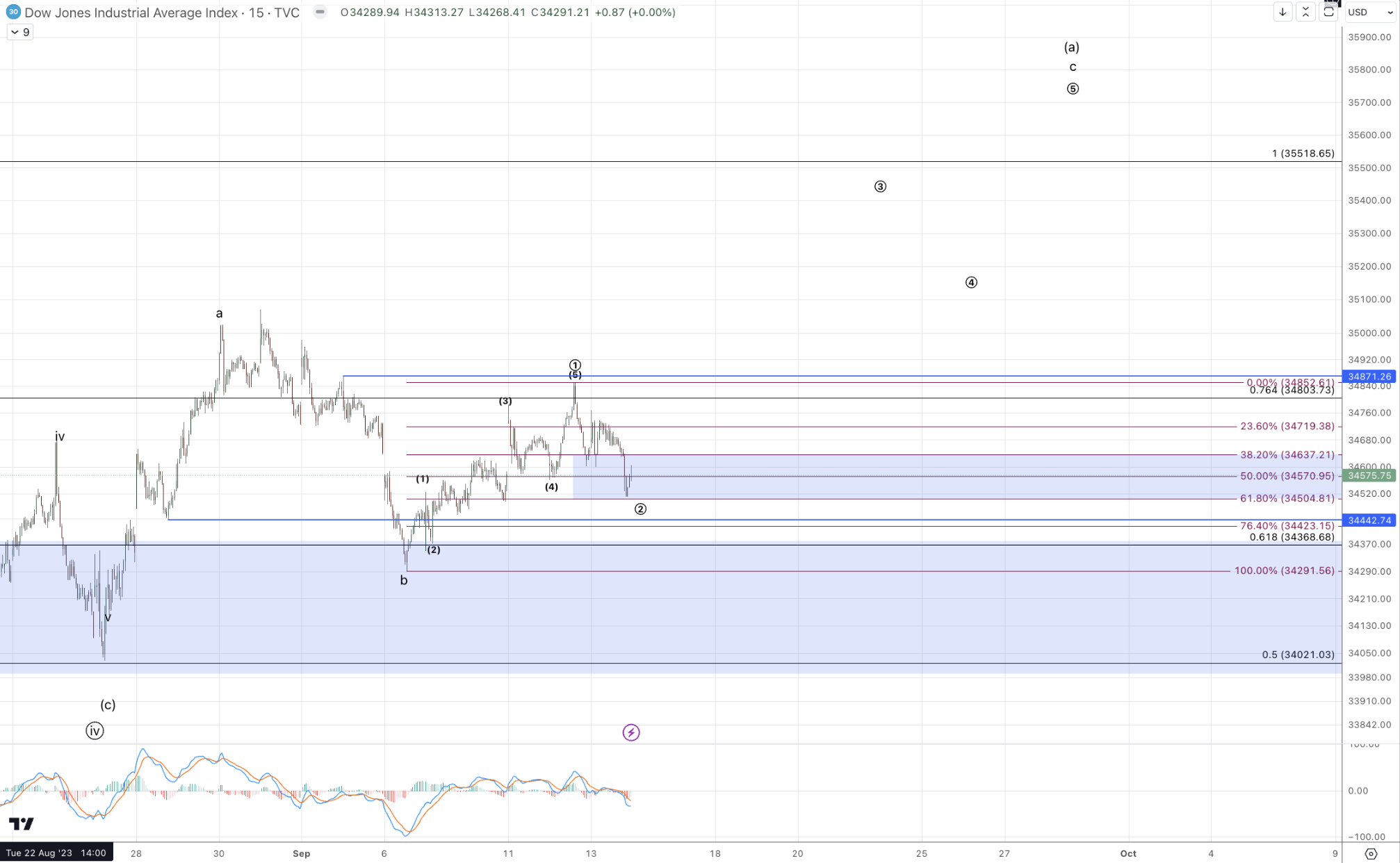 DJI Wednesday 9:13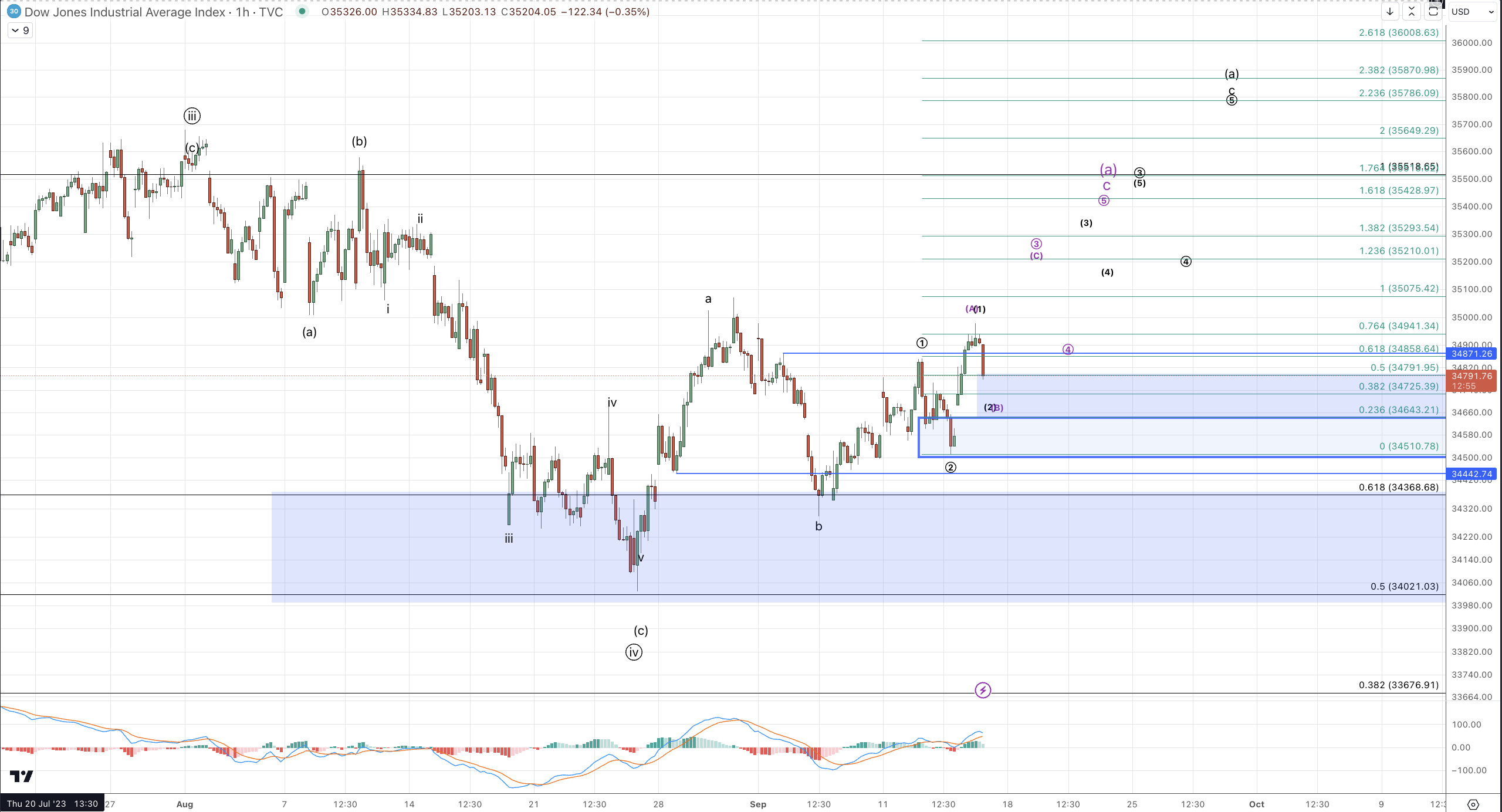 DJI 1h