BTCGBP Decline is not done yet most likely
BTCGBP: as long as 5970 holds we are most likely going to see lower targets in the wave (C) of (Y) of IV. 4340 is nearest support though this pattern could extend to 3400 region (~ $4800).
Worth adding that we have daily oversold indication (which means that decline is certainly nearing a meaningful support area) but 4 hr overbought signal yet prompts me to anticipate lower target.
Over 5970 I will have the reason to revise the scenario.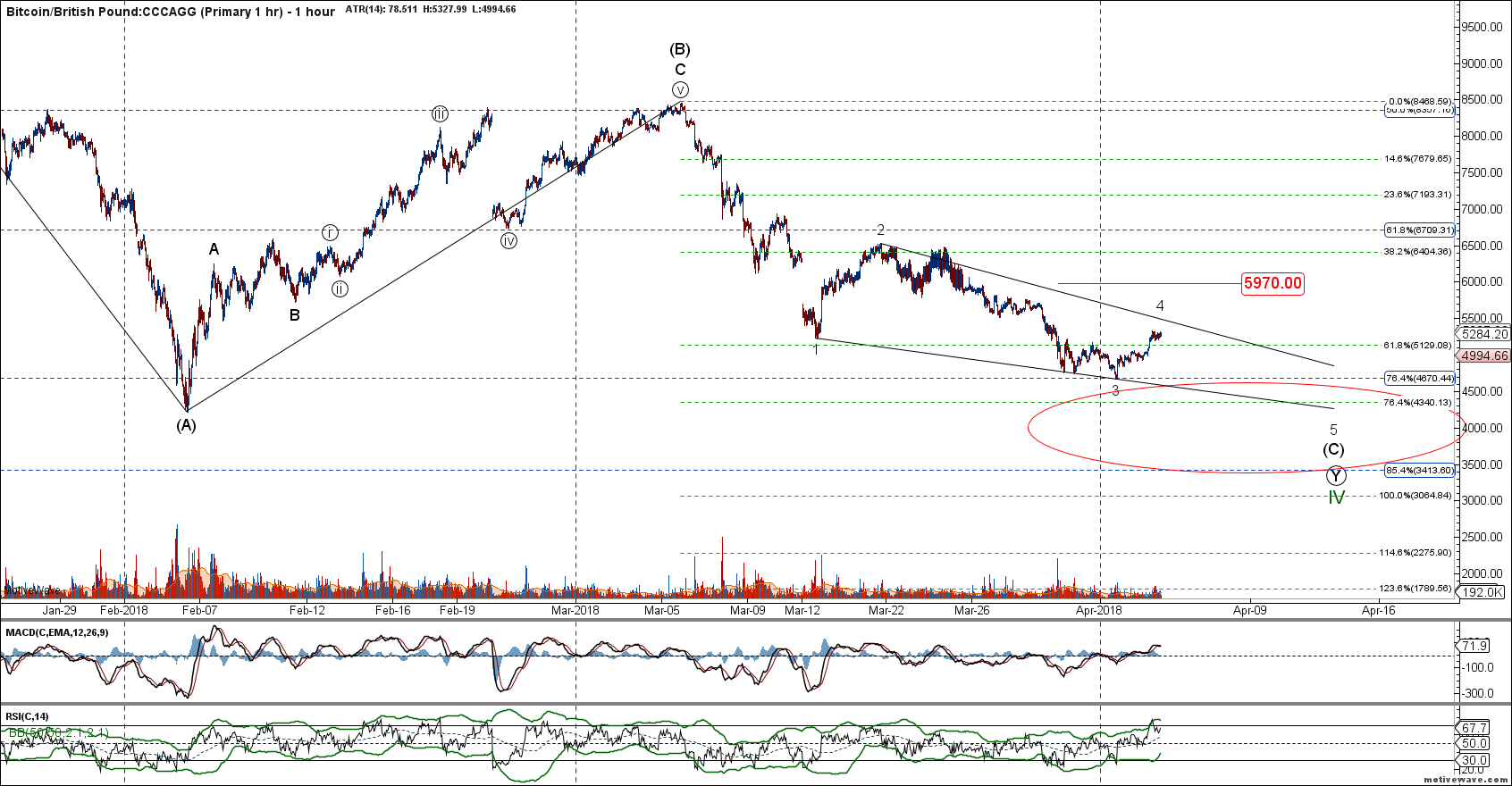 BaseCase - BTCGBP - Primary 1 hr - Apr-03 2034 PM (1 hour)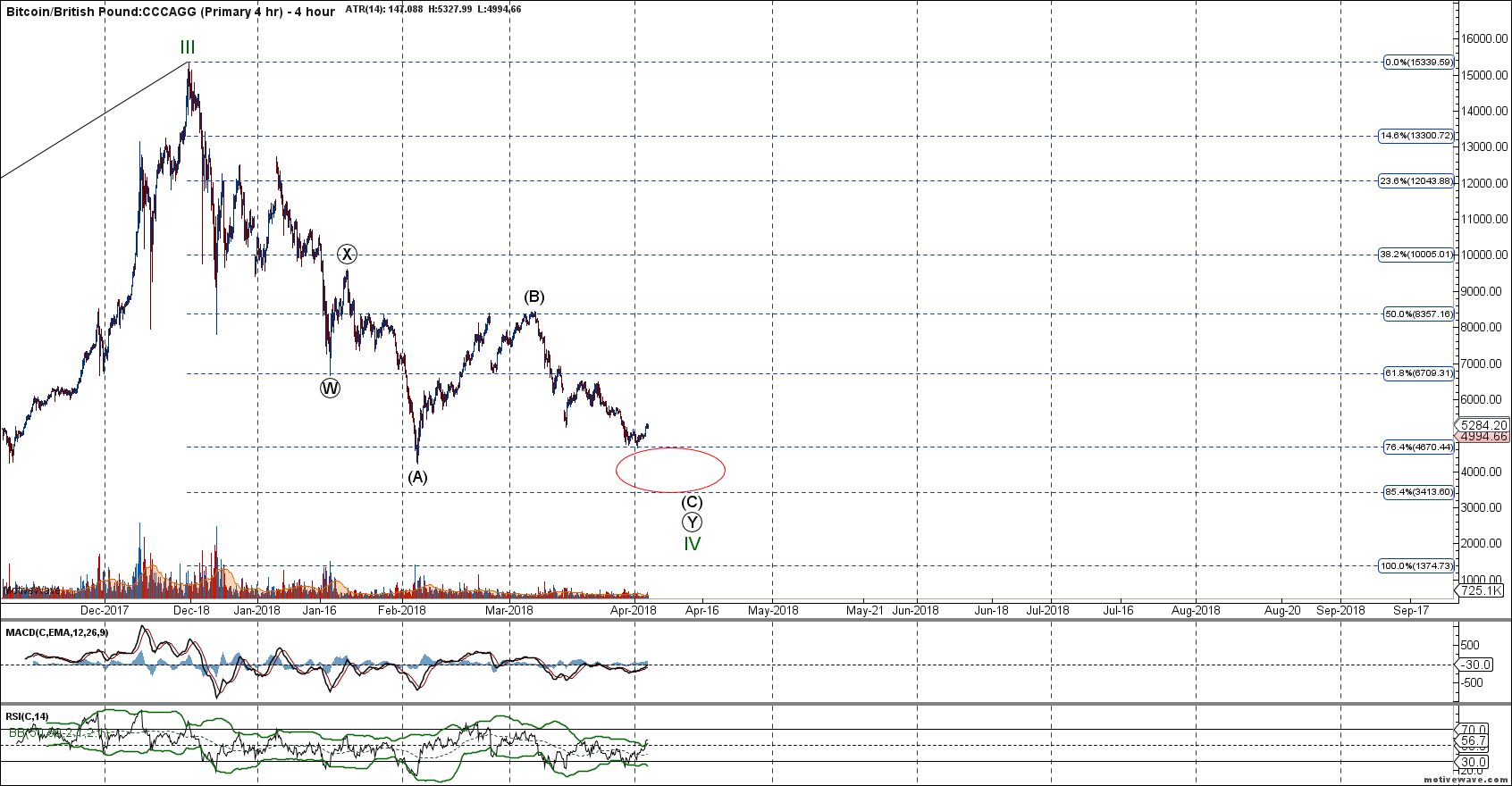 BaseCase - BTCGBP - Primary 4 hr - Apr-03 2034 PM (4 hour)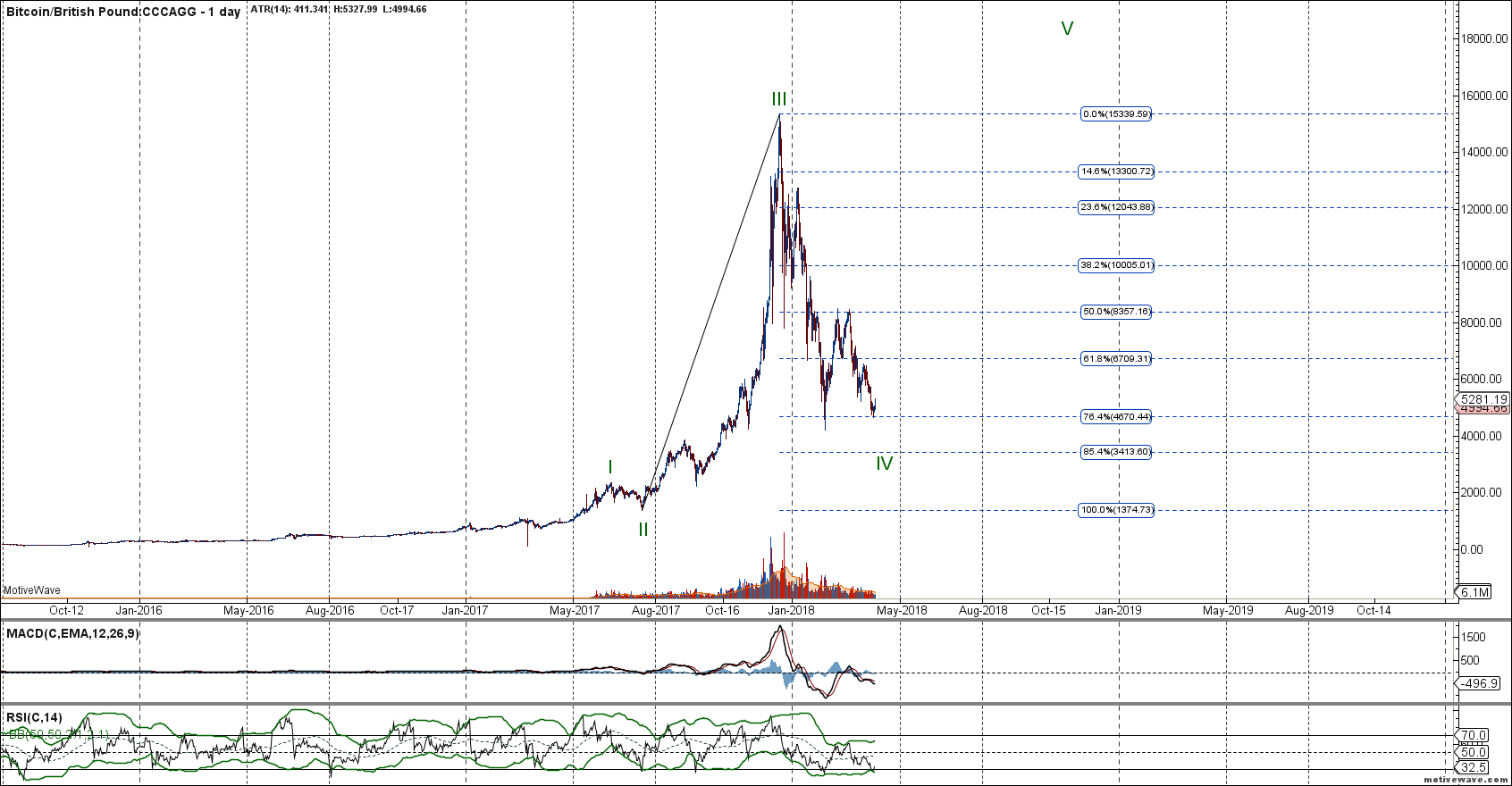 BaseCase - BTCGBP - Primary Analysis - Apr-03 2034 PM (1 day)