BTC, near term perspective
BTCUSD: my near term target is 24450 - 24952 region, outlined on the Option 2 and the Option 3 Linear charts.
The aforementioned Options 2 and 3 counts are projected on linear scale and suggest quite different scenarios after a bounce; 23680 - 21665 area in the inflection point where a bounce is expected to start.
Overall, decline potential remains there and I anticipate extension to at least 23680 region prior to a bounce.
The Option 1 Log count at the verge of invalidation; below 24762 I will take it off the charts.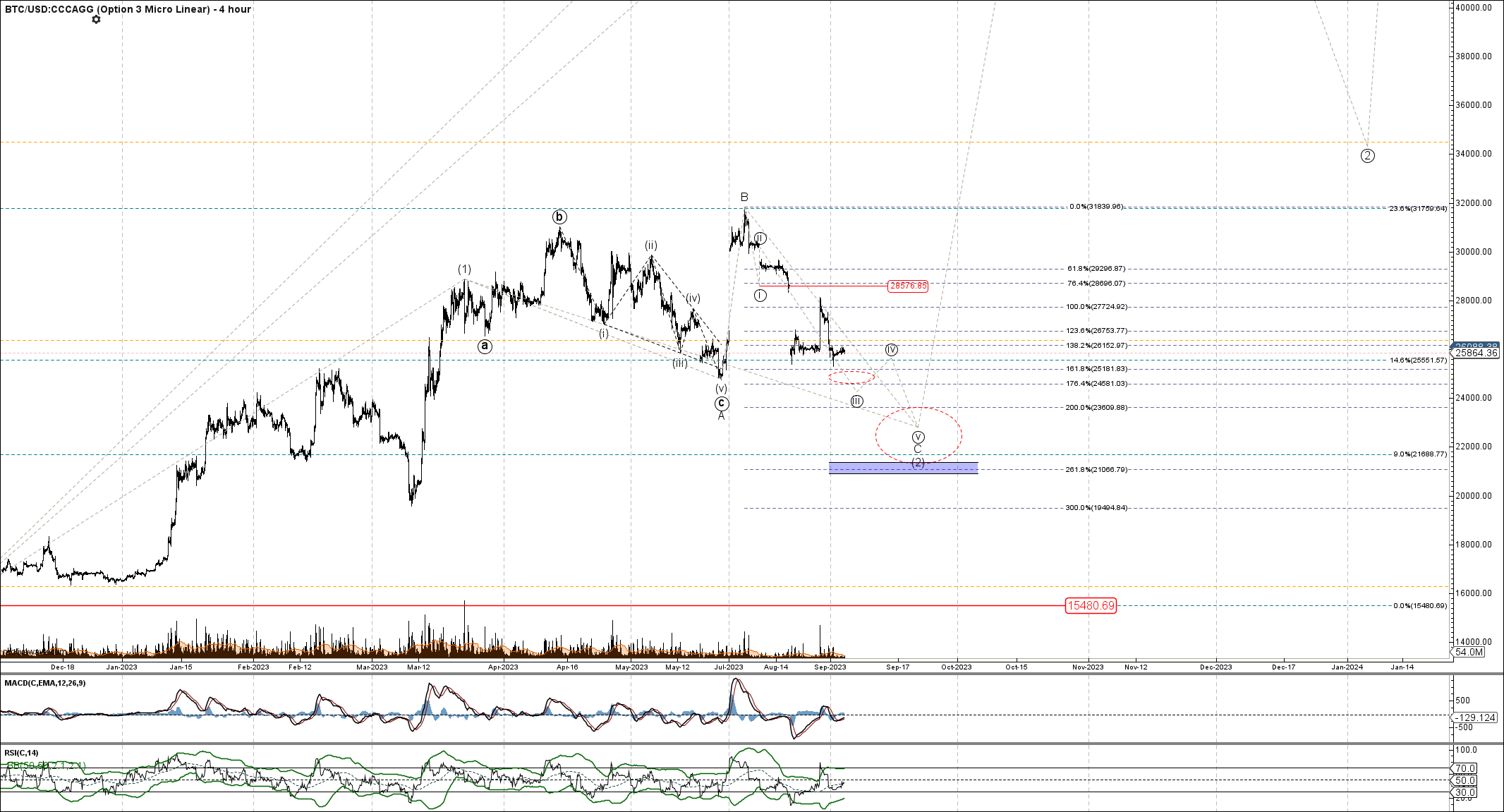 BTCUSD - Option 3 Micro Linear - Sep-04 0841 AM (4 hour)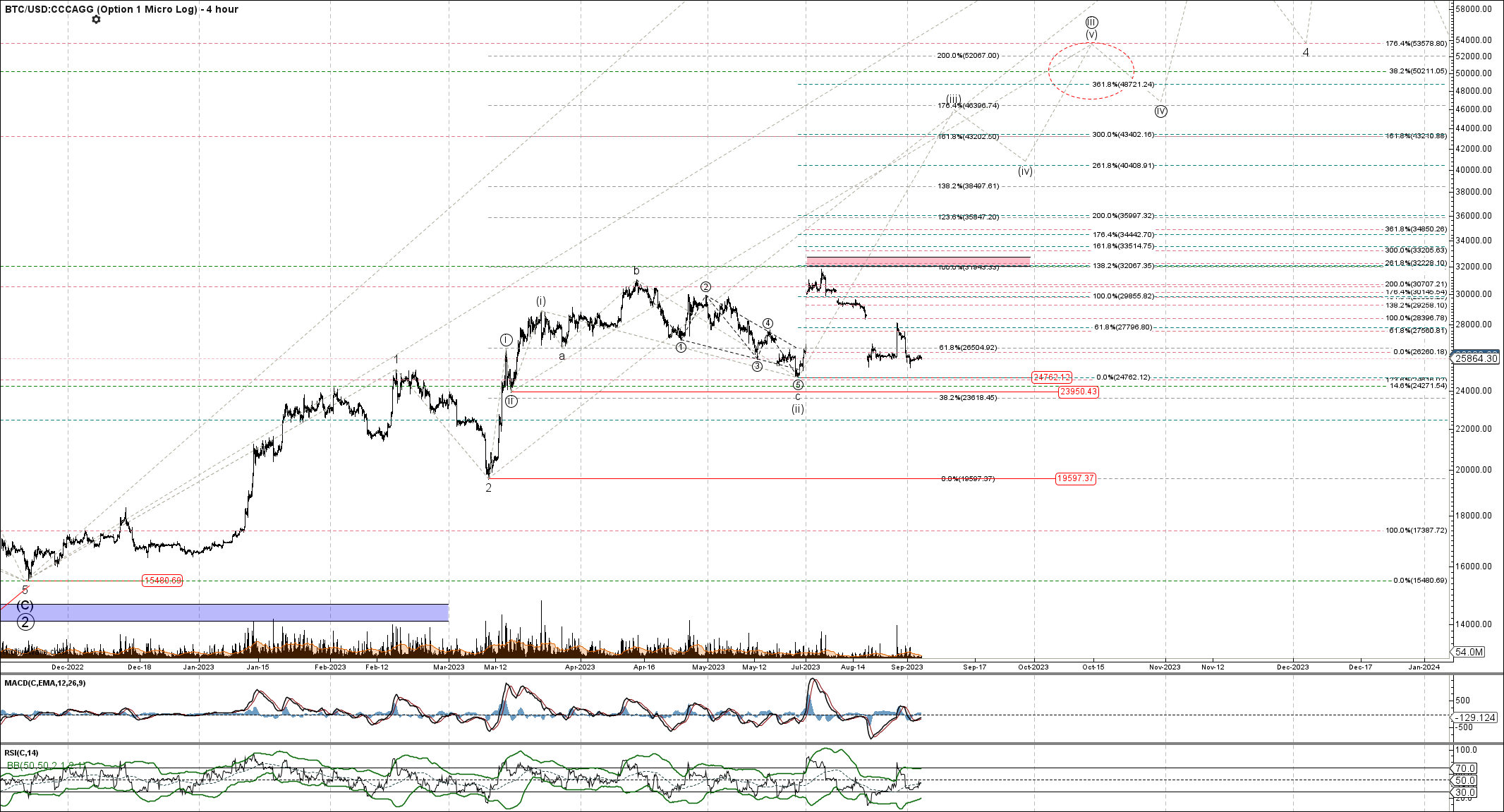 BTCUSD - Option 1 Micro Log - Sep-04 0841 AM (4 hour)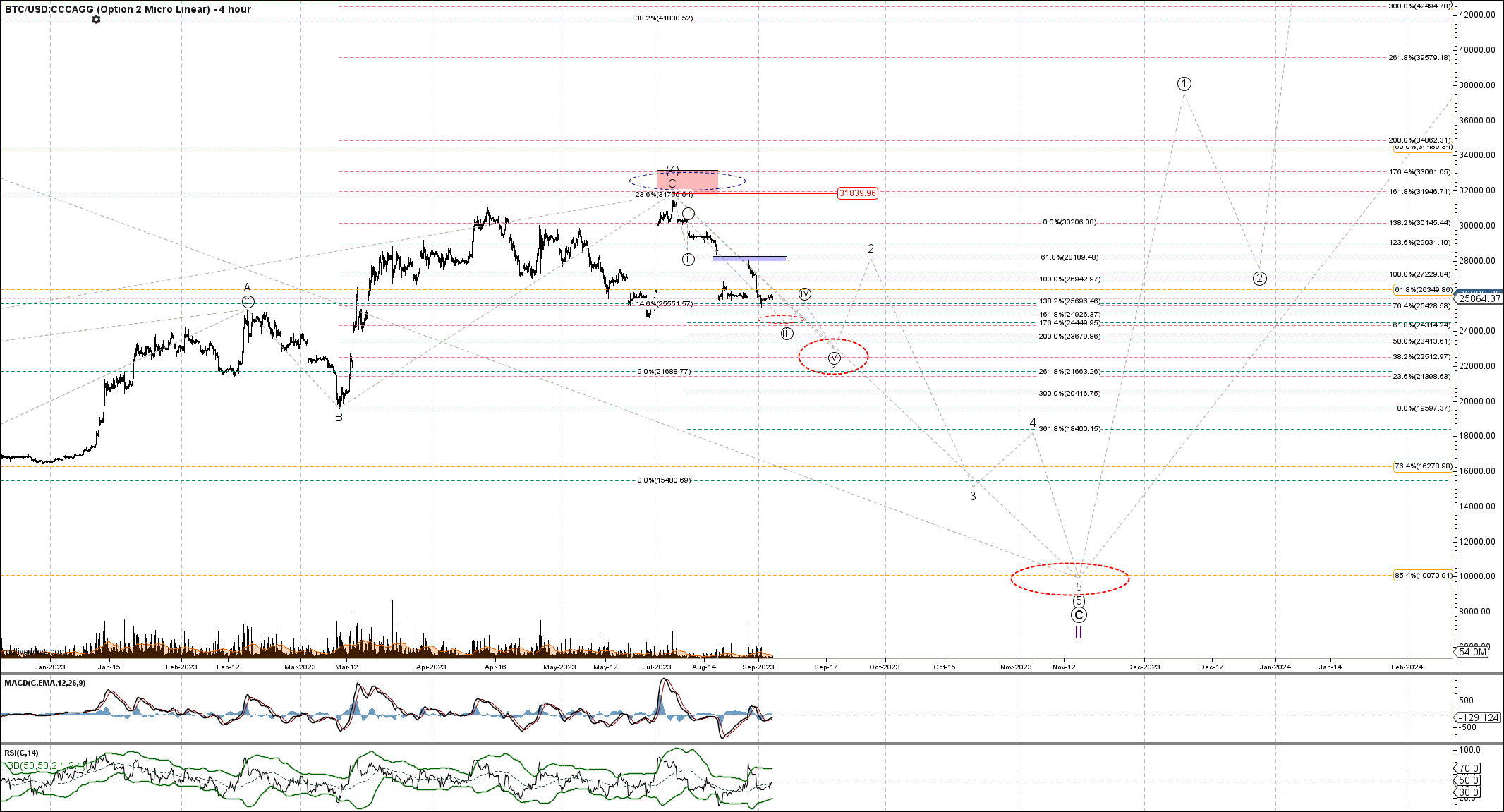 BTCUSD - Option 2 Micro Linear - Sep-04 0841 AM (4 hour)