ASIA/PACIFIC
N225: The Nikkei continued higher last week, poking briefly above the prior high made earlier this month before curling back down into Friday's close. Despite maintaining the expectation that this bounce off the June low is corrective, we still need further evidence of a local top. Below 21400 is the first reliable clue, with confirmation below the July low. Until then, 21880 – 22095 remains the next resistance region above if more near-term upside is seen first.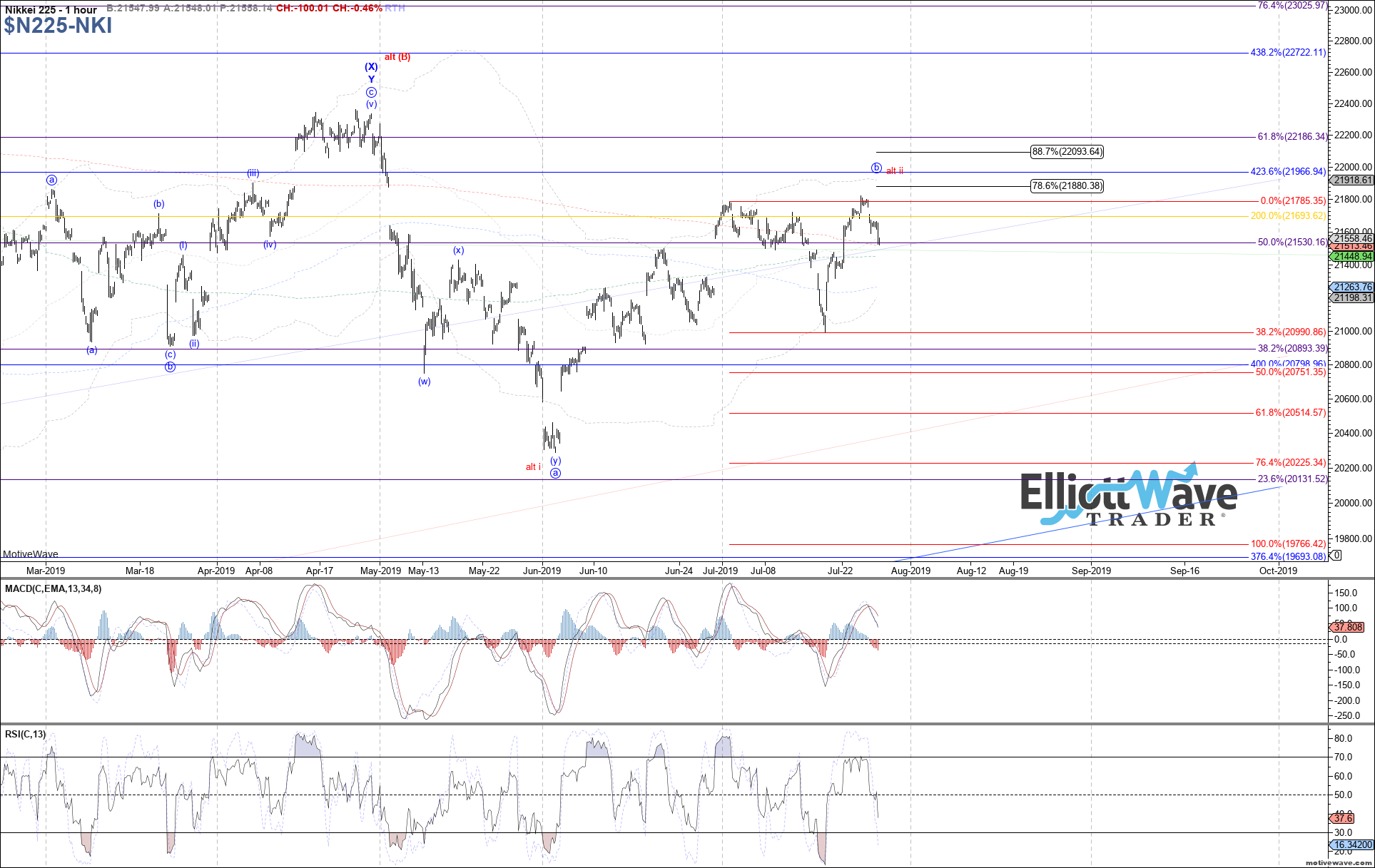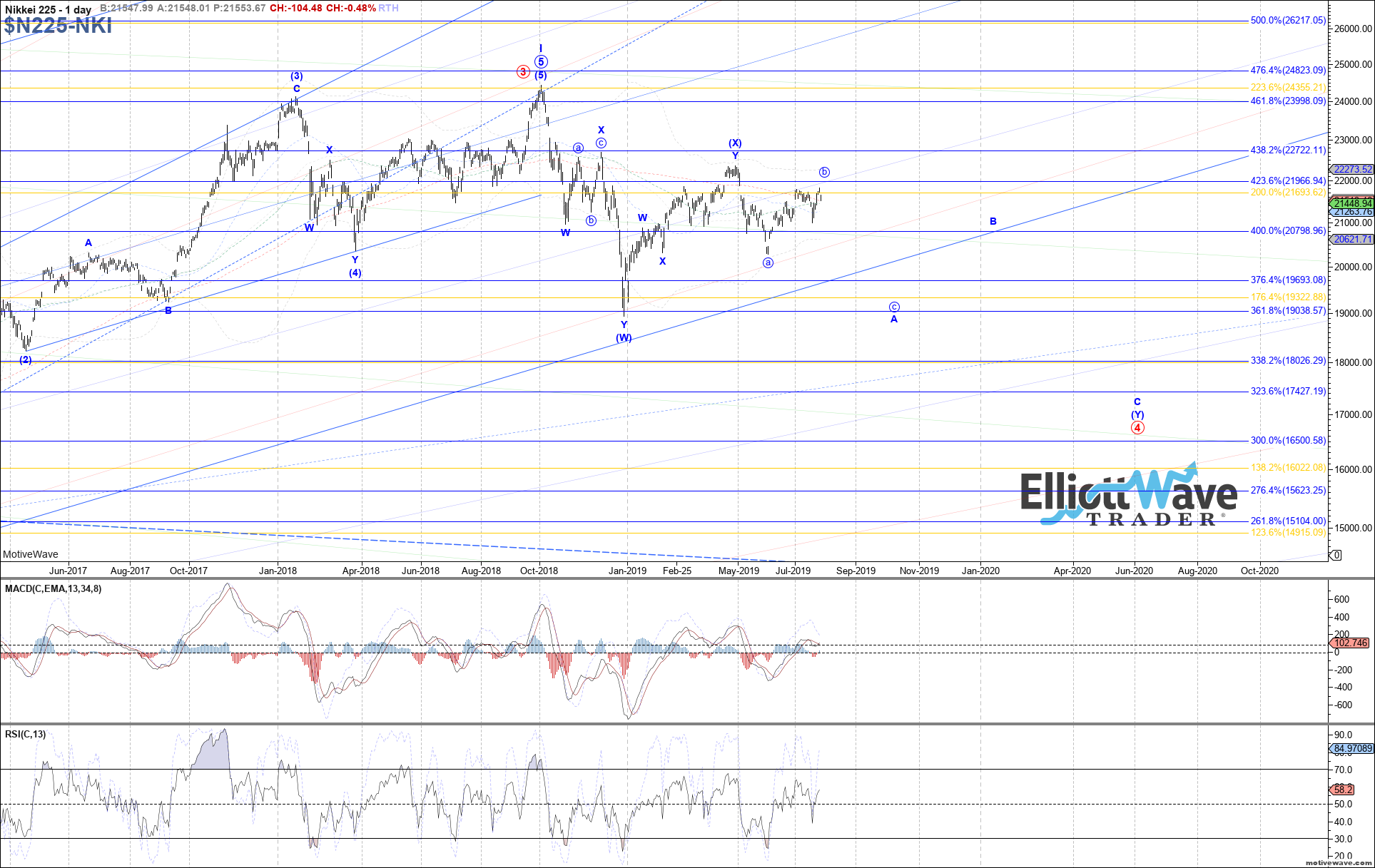 HSI: The Hang Seng was relatively flat last week, consolidating sideways but otherwise maintaining below the prior two highs made earlier this month. Therefore, the potential i-ii start to wave (i) of iii remains valid, as long as price holds below last week's high. A sustained break below 28300 followed by 28075 is needed to confirm wave iii of (i) underway, after which 27335 – 27185 becomes the ideal target region below to reach before bouncing in wave iv of (i).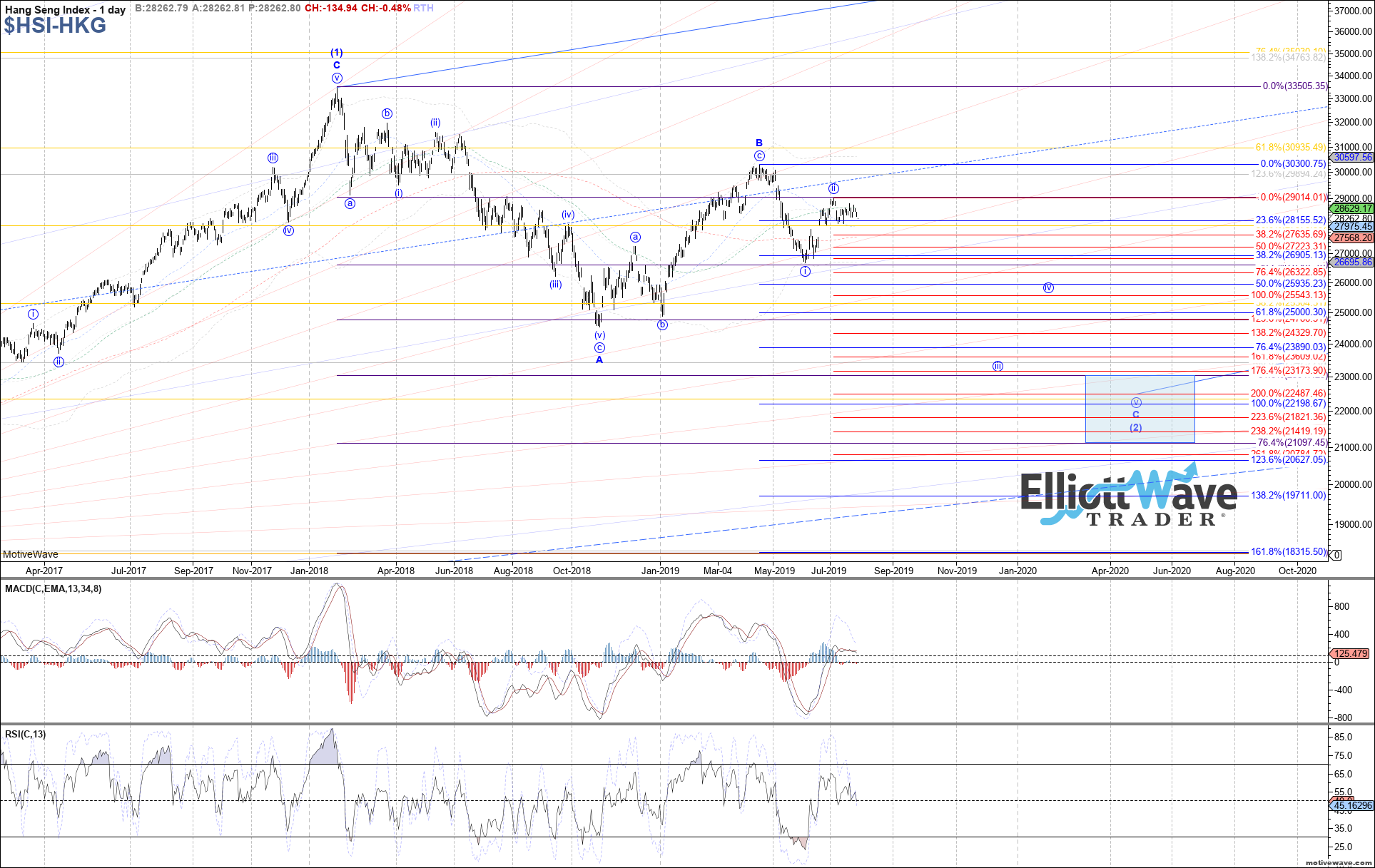 SSEC: The Shanghai Composite started off initially lower last week, but held the prior week's low and turned back up into Friday's close for the wider wave (ii) flat discussed. Price still has room up to 2985 if needed, but otherwise minimum expectations for the wider flat to be considered complete have been met. A turn back below 2915 would be the initial indication of a local top in place and start to wave (iii) of i, with confirmation below the prior July lows.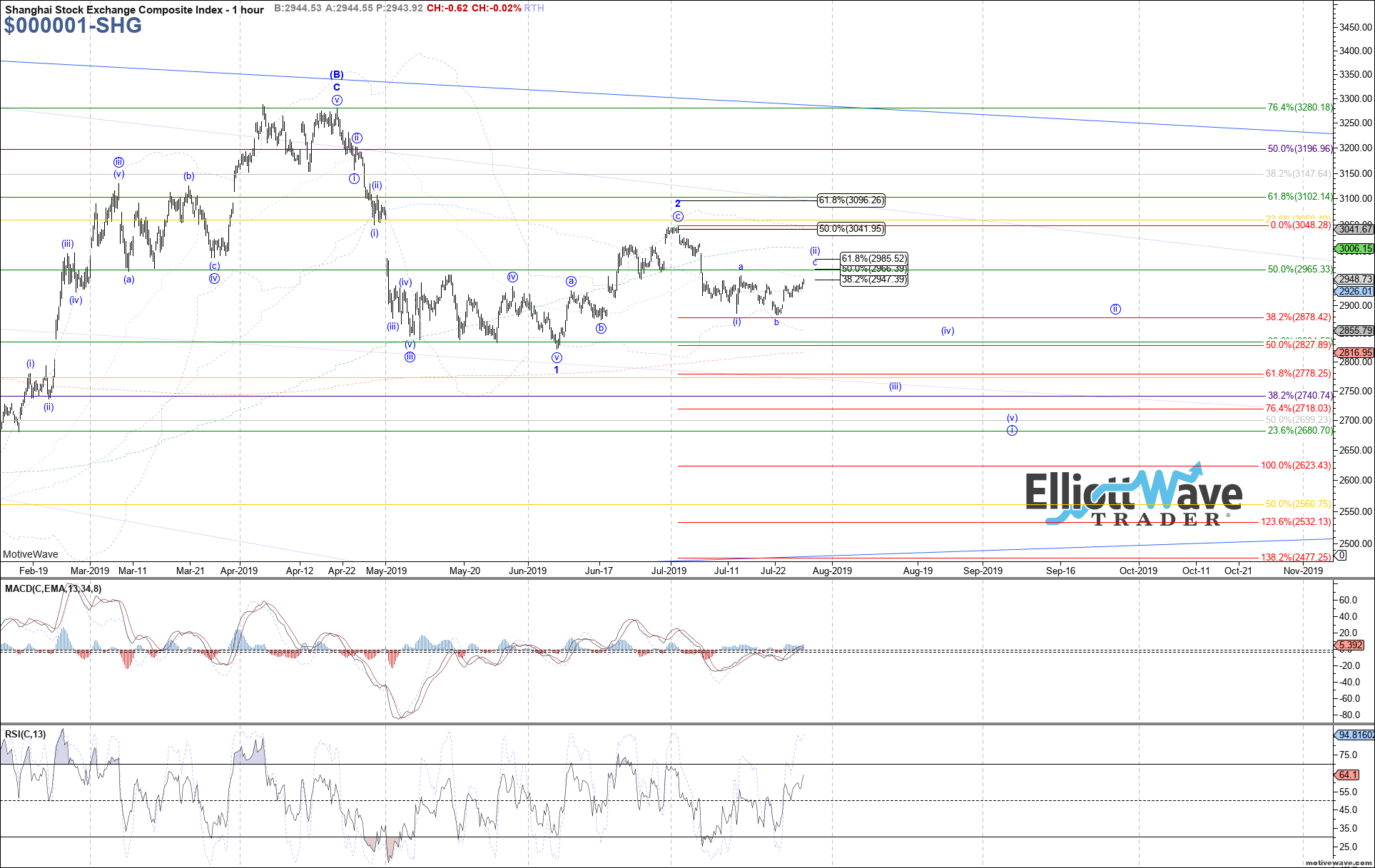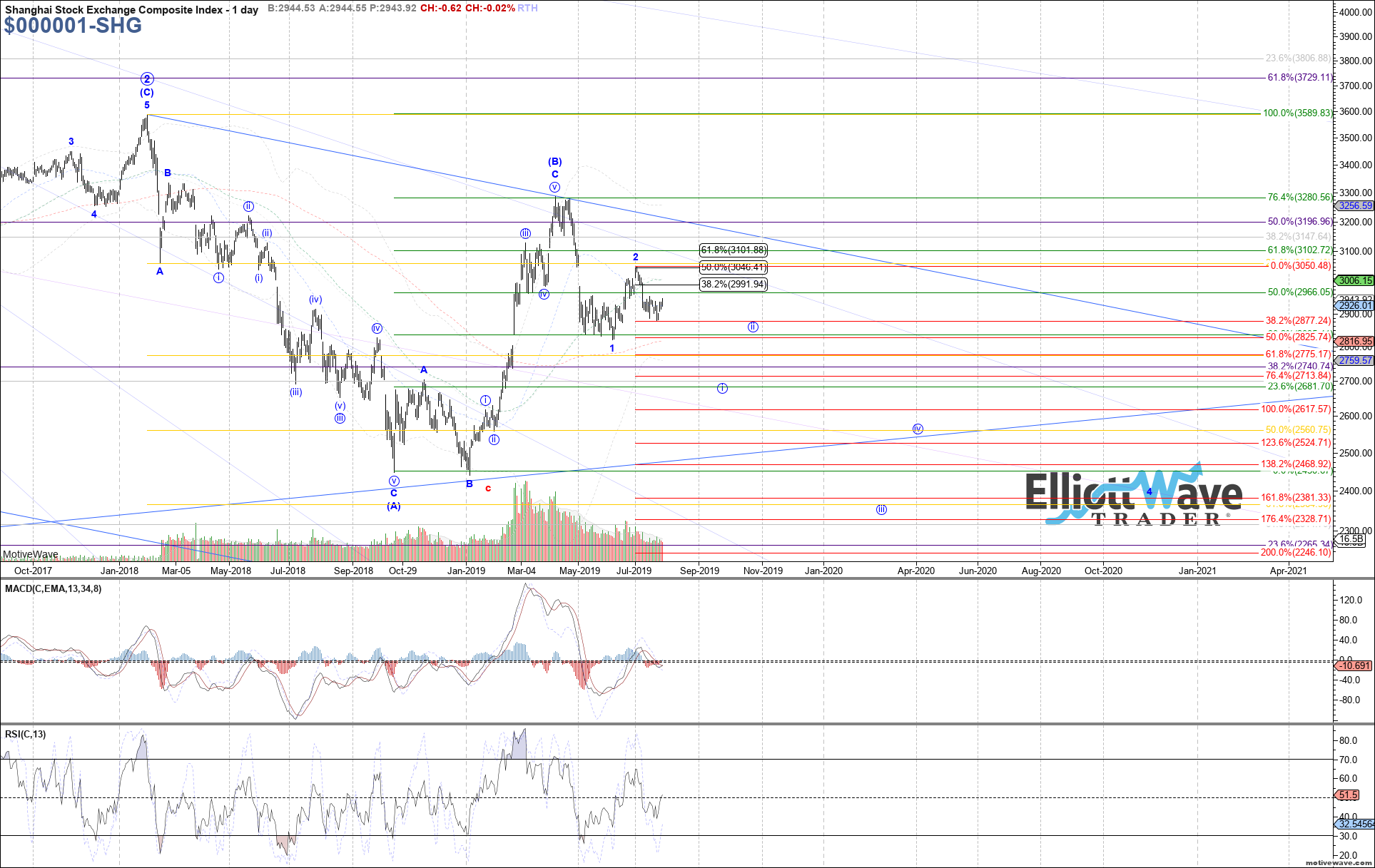 NIFTY: The Nifty continued lower last week, breaking the next support at the .786 retrace and further increasing odds of a more significant top already in place at the June high. Ultimately we still need a sustained break below the May low to confirm that, but it is now the operative count. Assuming a top in place, ideally price is filling out a leading diagonal down shown in blue, with the potential for a near-term bounce as wave (iv) of the LD back to 11500 – 11615. Price would need to break back above 11700 to consider anything more immediately bullish at this time.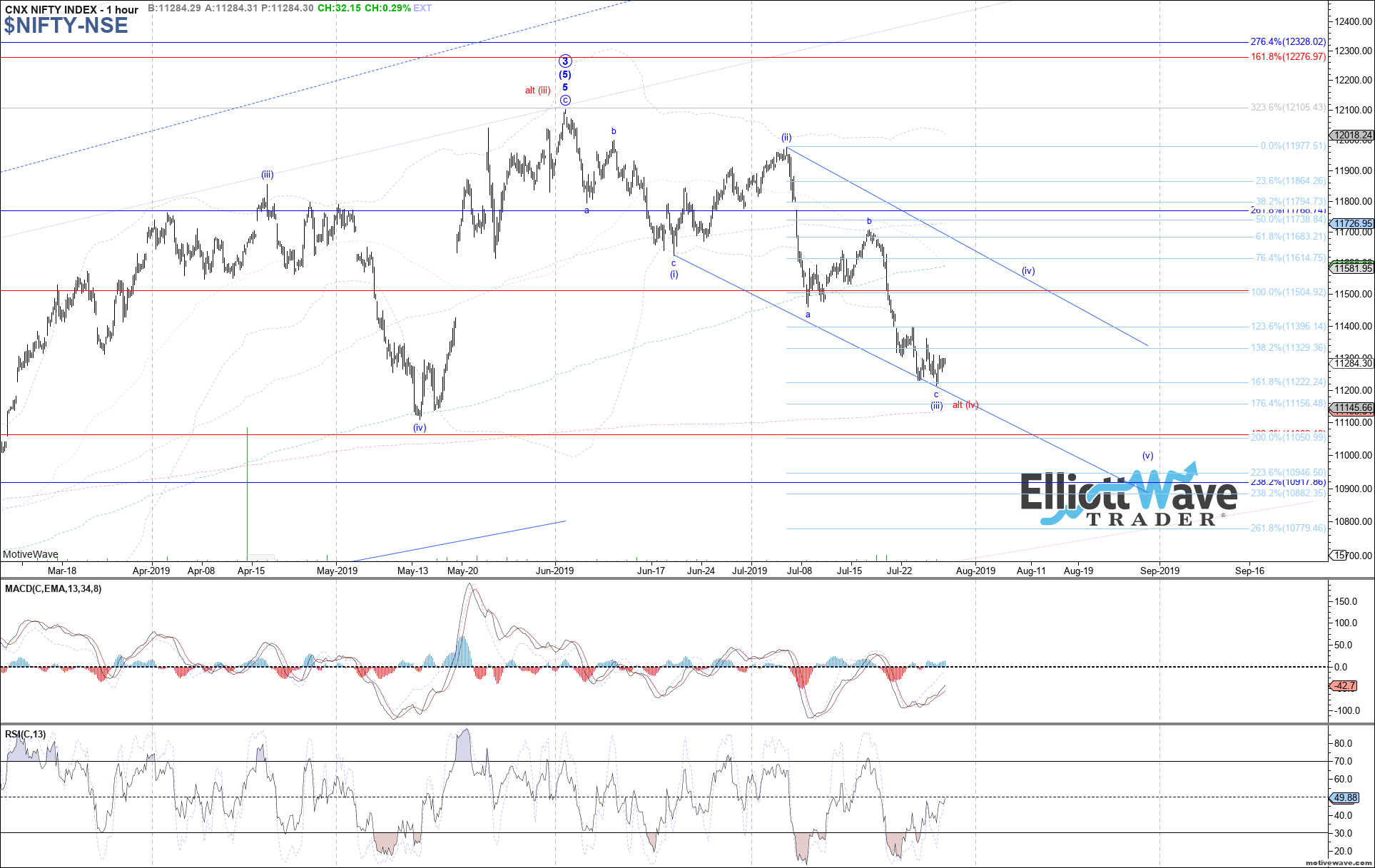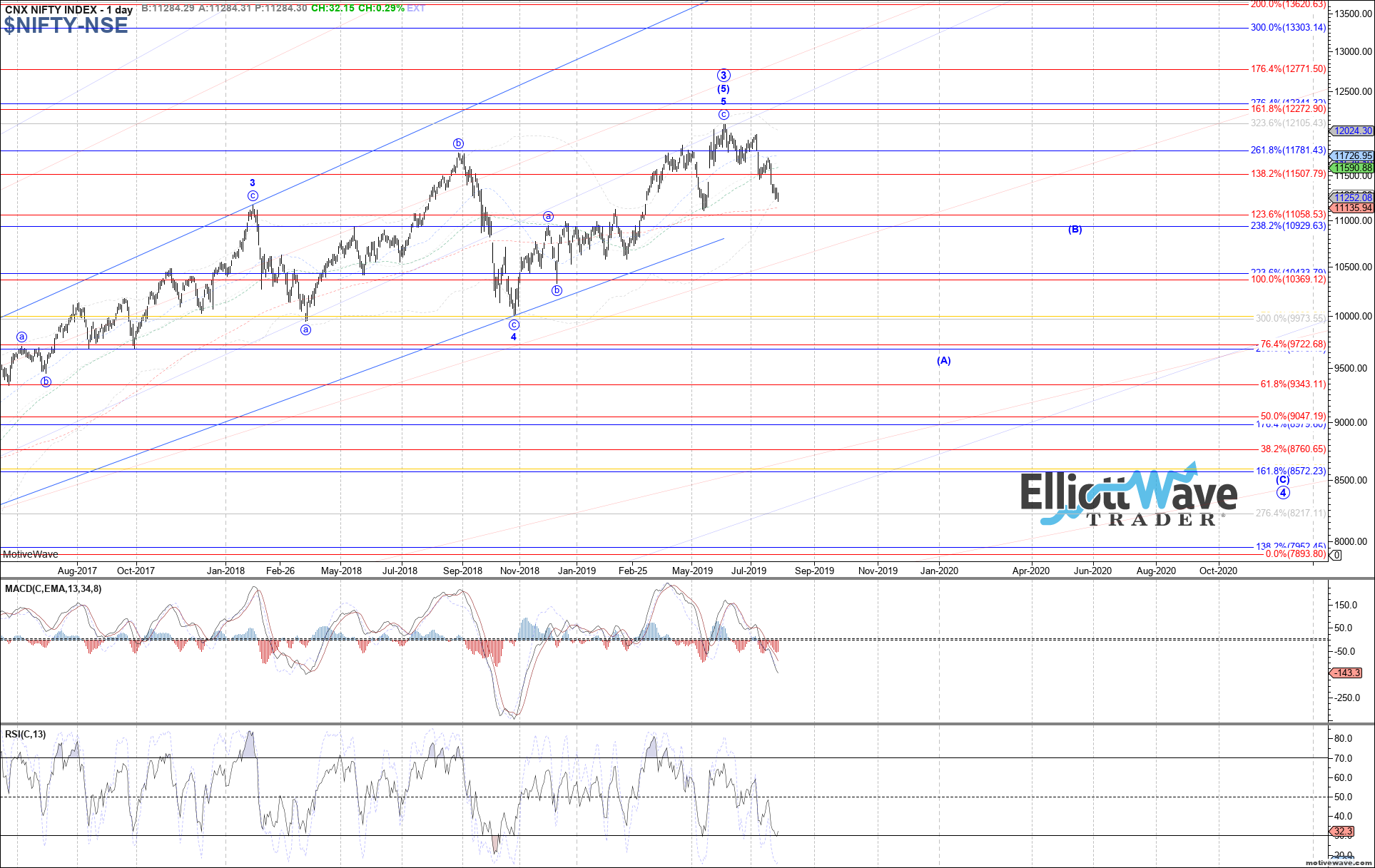 XJO: The ASX continued higher last week, providing a clean breakout above the prior July high to confirm that wave (iv) of the ending diagonal c-wave is complete and price is now filling out wave (v) of the ED. Price has already reached the minimum expected target for wave (v) of c at 6815, but with no indication of a local top in place yet, we can easily see an extension to the next fib at 6895 with the potential for a blow-off top even to 6895. Otherwise, a break back below 6730 would be needed as the very initial indication of a local top in place.