Asian Indices Initially Higher Last Week
Today's world markets review covers the Nikkei Index (N225), the Hang Seng Index (HSI), The Shanghai Composite (SSEC), the Nifty 50, and the ASX 200 Index (XJO).
N225: The Nikkei bounced this week, but so far has held the .618 retrace cited at 22715 as a possible b-wave of a larger wave (ii) flat. Therefore, ideally price will see lower this week in order to fill out wave c of (ii), targeting 22195 – 22020 before turning back up in wave (iii) of c. Otherwise, above 22715 opens the door to either all of wave (ii) already complete, or a larger b-wave and shallower wave (ii) flat.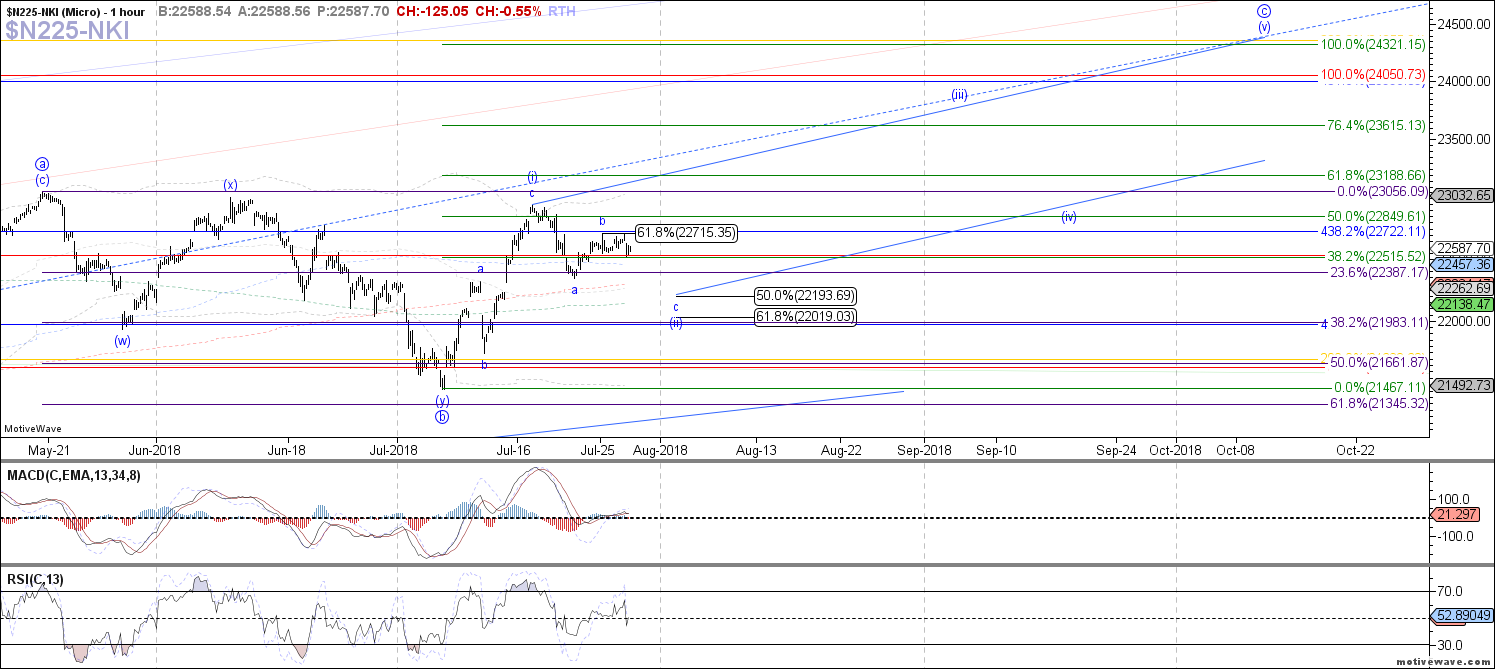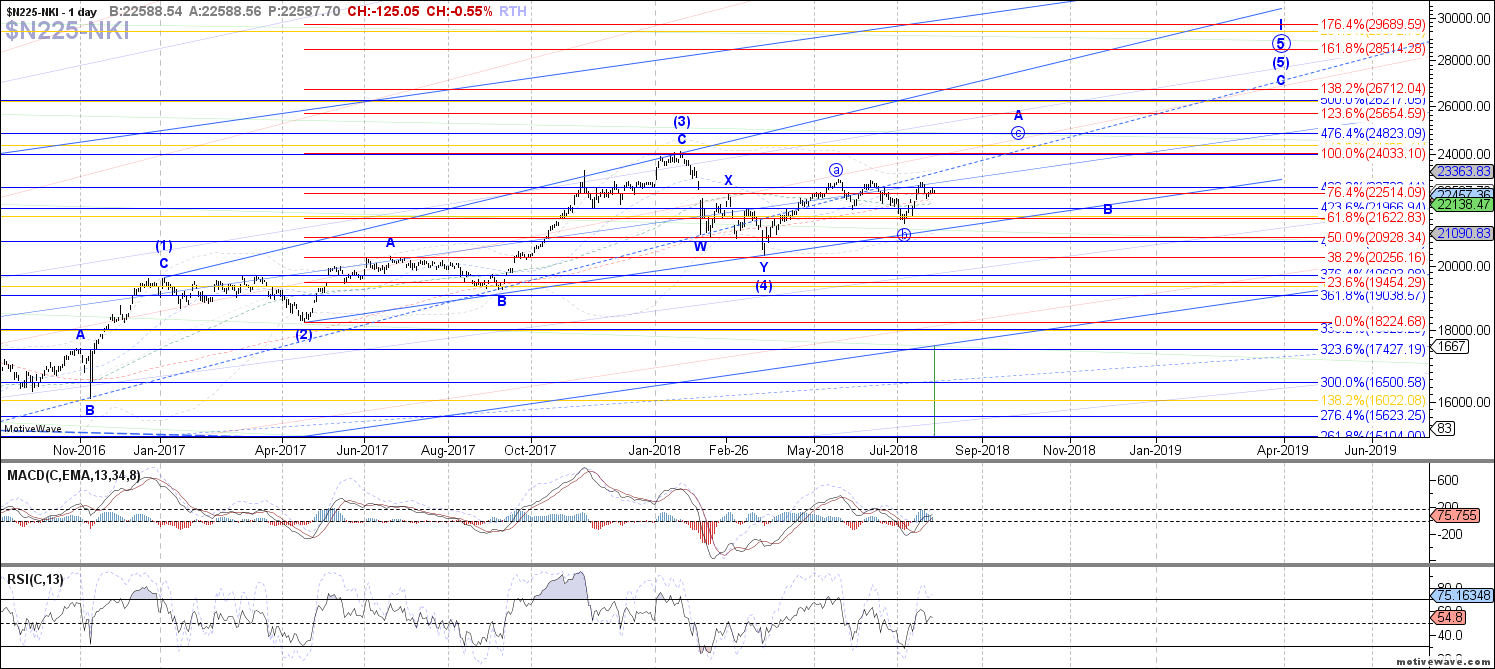 HSI: The Hang Seng traded initially higher last week, fulfilling the target cited for wave (iii) of a possible impulse off the July low. Price has since pulled back into the support region for wave (iv) of said impulse, ideally ready to turn back up this week toward a new local high as wave (v). If so, then 28490 needs to hold as wave (iv), otherwise a break below there likely leaves us with only 3 waves up off the July low.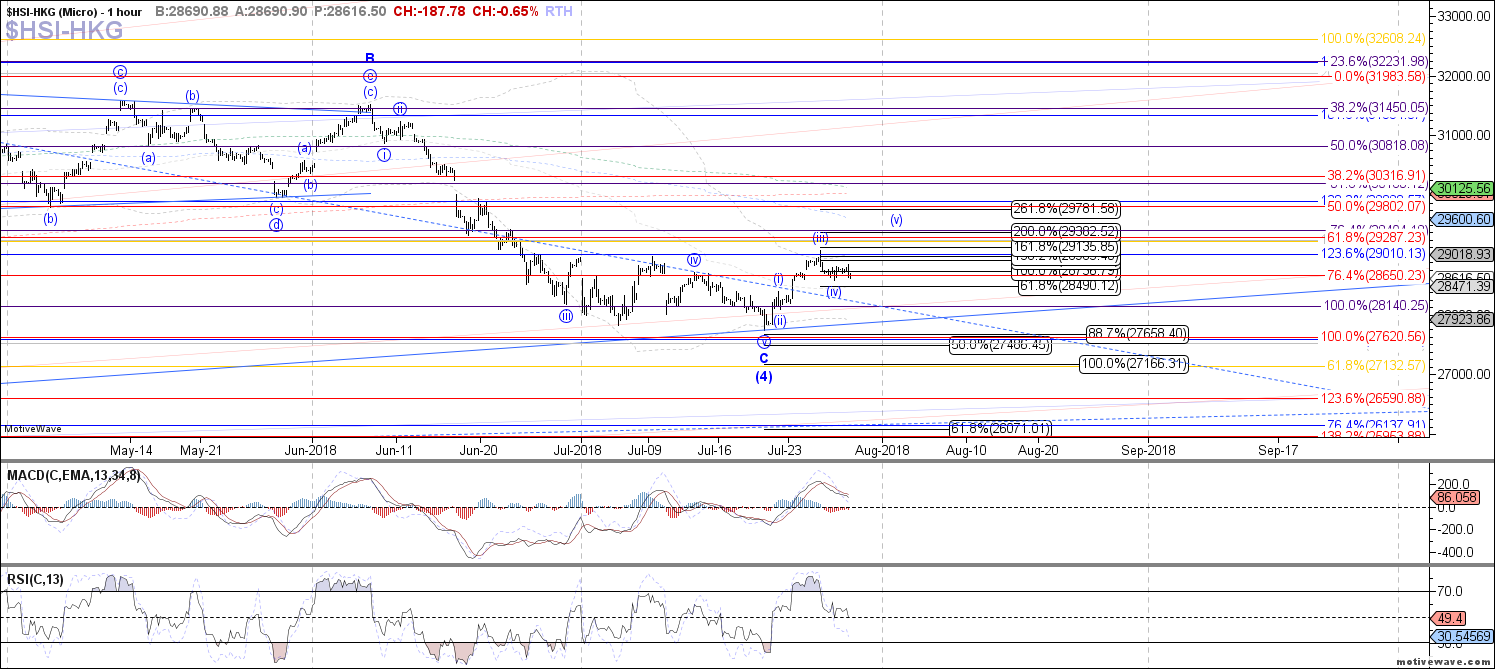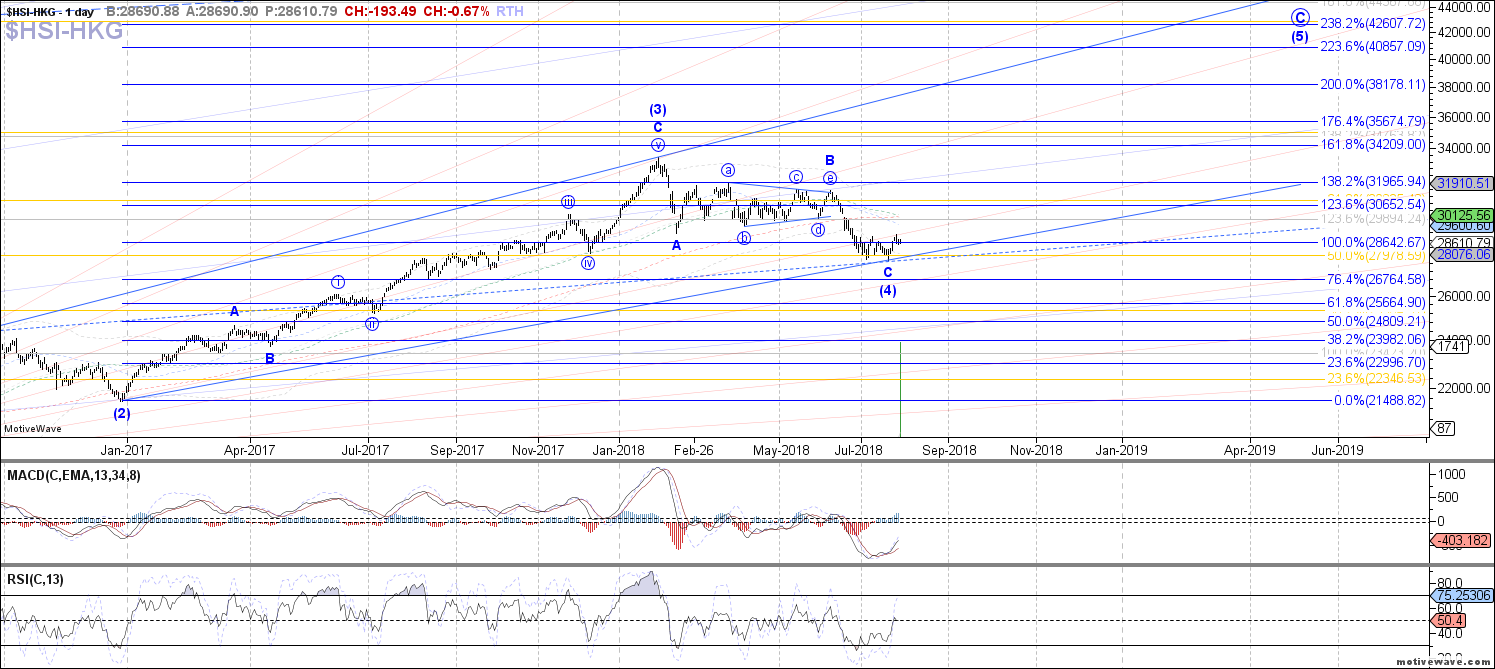 SSEC: The Shanghai Composite traded initially higher last week as well, fulfilling expectations for wave iii of (iii) in the possible impulse off the July bottom. Therefore, if price is currently pulling back in wave iv of (iii), then 2840 must hold in order to turn back up toward 2950 next as wave v of (iii). Otherwise, below there and we are likely left with only 3 waves up off the July low.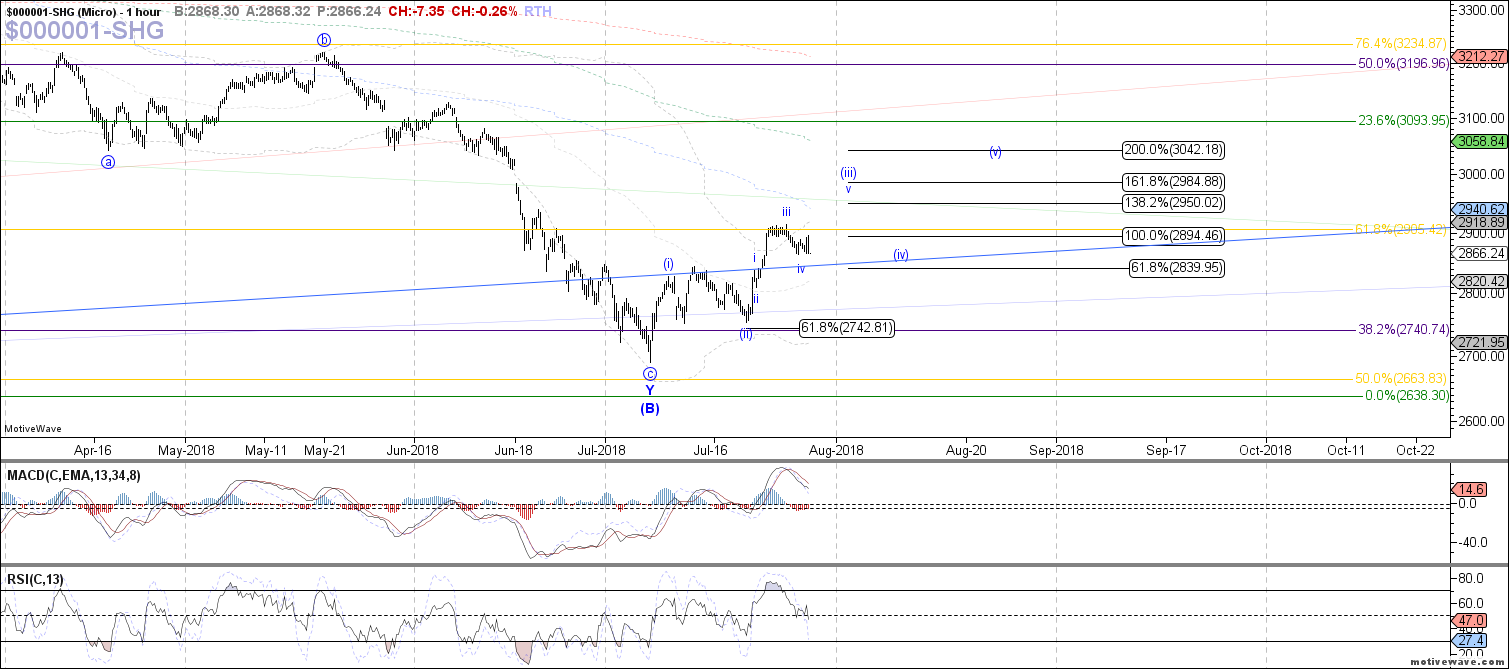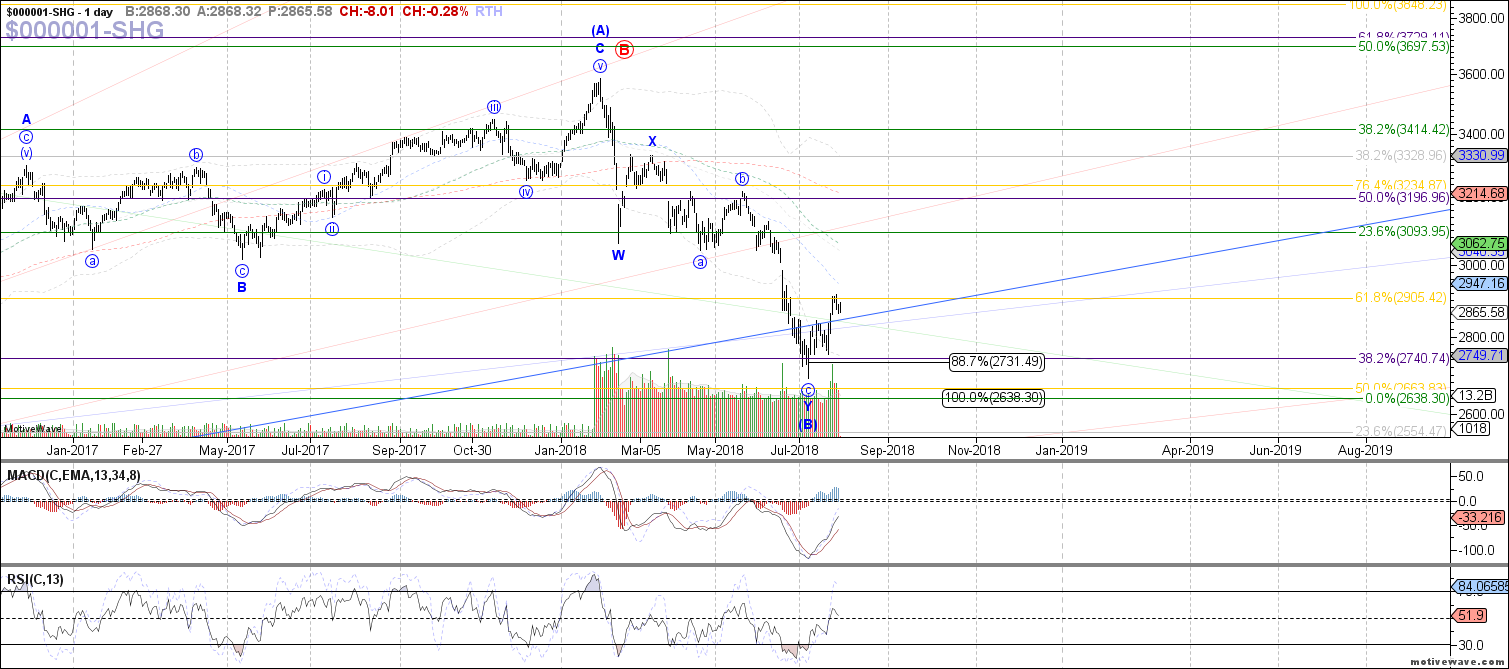 NIFTY: The Nifty continued higher last week, proving that wave B of iii had already completed as a shallow and short-lived consolidation, placing price in wave C of iii already. Since then, price has already reached the overall target region for wave C of iii to complete, with 11350 as the next resistance above. Therefore, more near-term upside may be seen to reach that target first, but otherwise price should be approaching another local top as wave iii of (c) soon, ready for a wave iv consolidation next.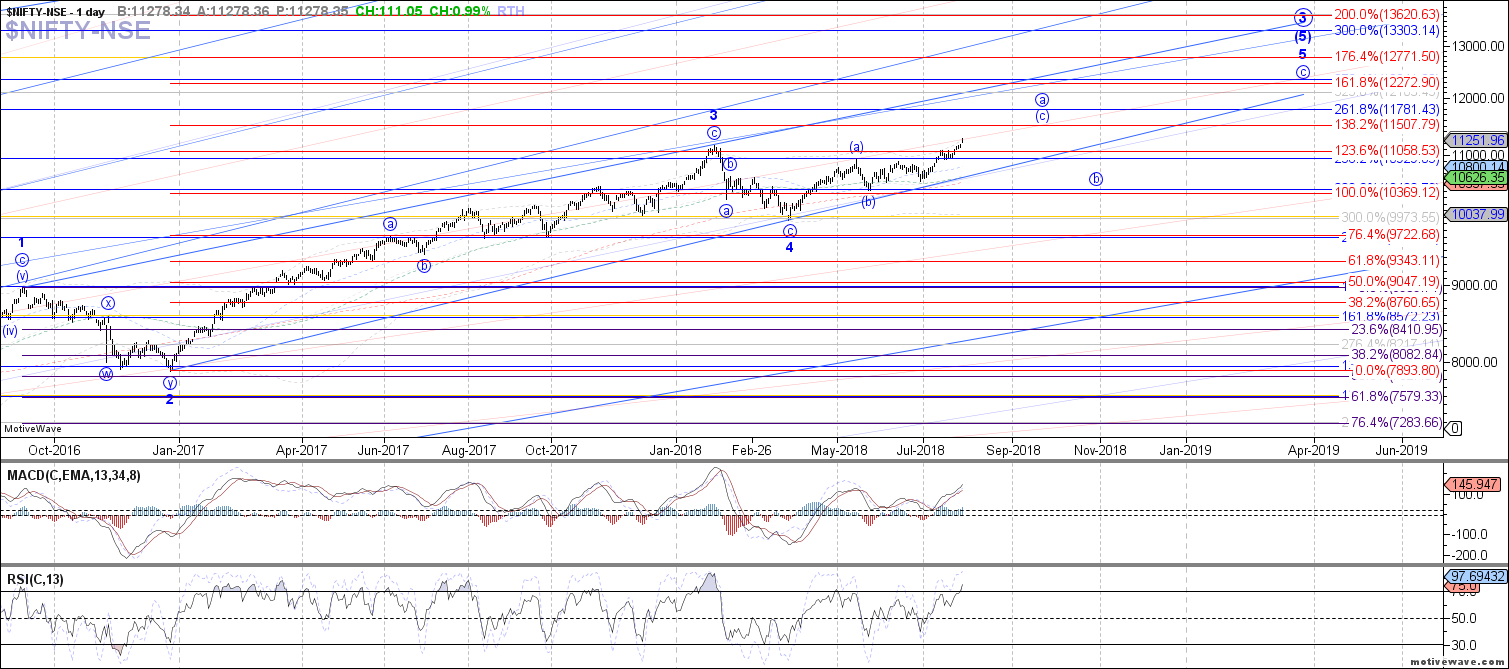 XJO: The ASX continued to consolidate sideways last week, failing to make a new high on the month but also not breaking below support needed to confirm the red count. As long as last week's low holds, the potential for one more near-term push higher toward 6350 – 6405 remains on the table to complete blue wave v of (v). Otherwise, below last week's low, and we can assume a top in place as either wave (iii) of c or all of wave c, with 6150 as initial support for a wave (iv).