Anticipating The Upmove In CCJ
Here's what I wrote about CCJ on March 15th in our Metals, Mining & Agriculture service when we added it as a Wave Setup at 24.26.
"Triangle has played to perfection. I'm starting some longs today but the ideal zone for entry is 21.87-24 and the micro action to the downside does not look complete. 
"That said price has entered larger degree support and the risk/reward is attractive enough to start layering in."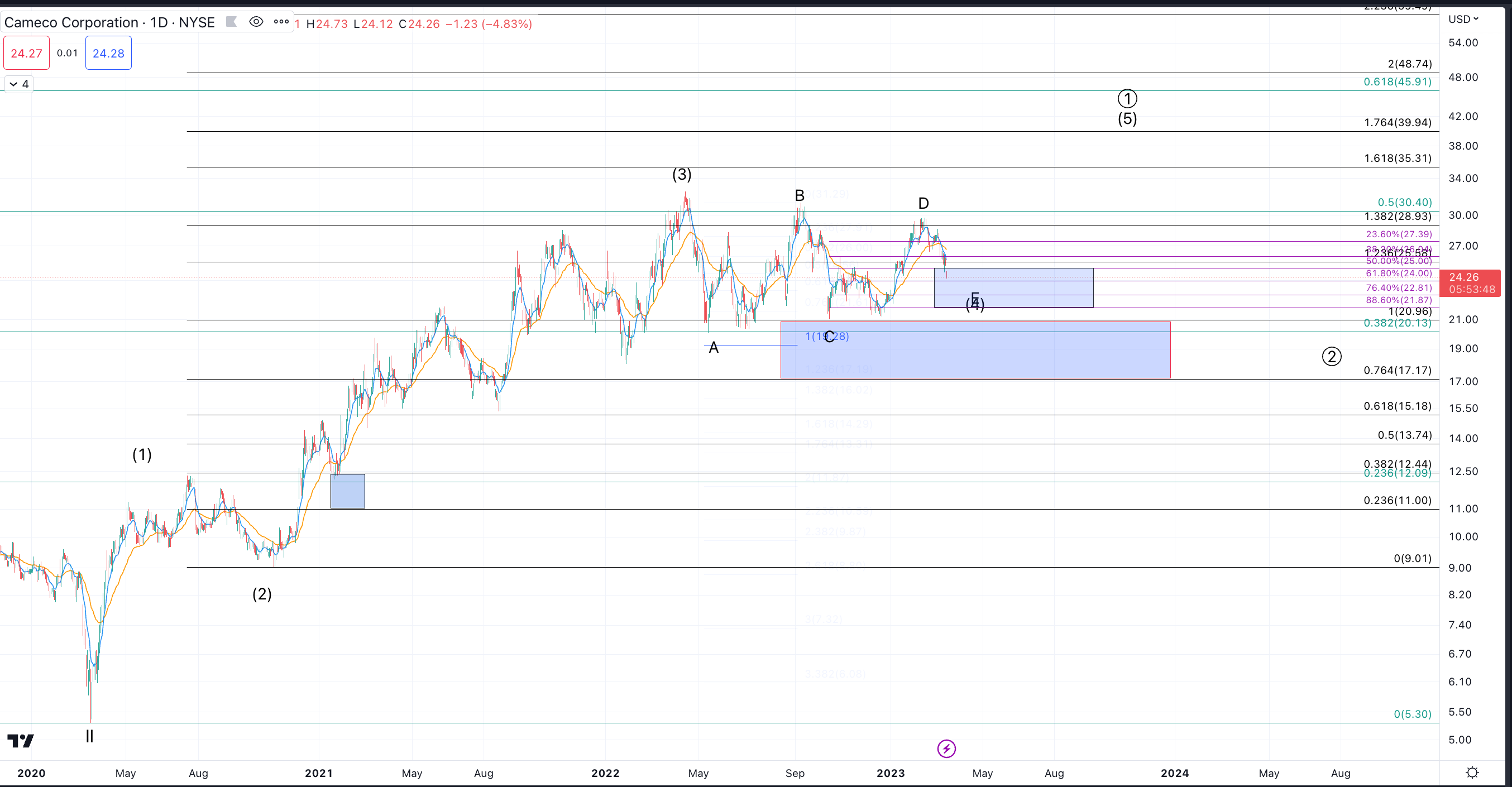 And here's the chart today...