A Top In European Indices?
EUROPE/AMERICAS
DAX: The DAX turned lower last week, breaking below the prior August lows to signal a top already in place as wave (v) of iii. Under that assumption, I expect to see at least one more low attempted before wave iv completes, with the current bounce off last week's low fulfilling wave iv of (c) within the wave iv. If one more low is seen, 15250 – 15295 is the next fib support below.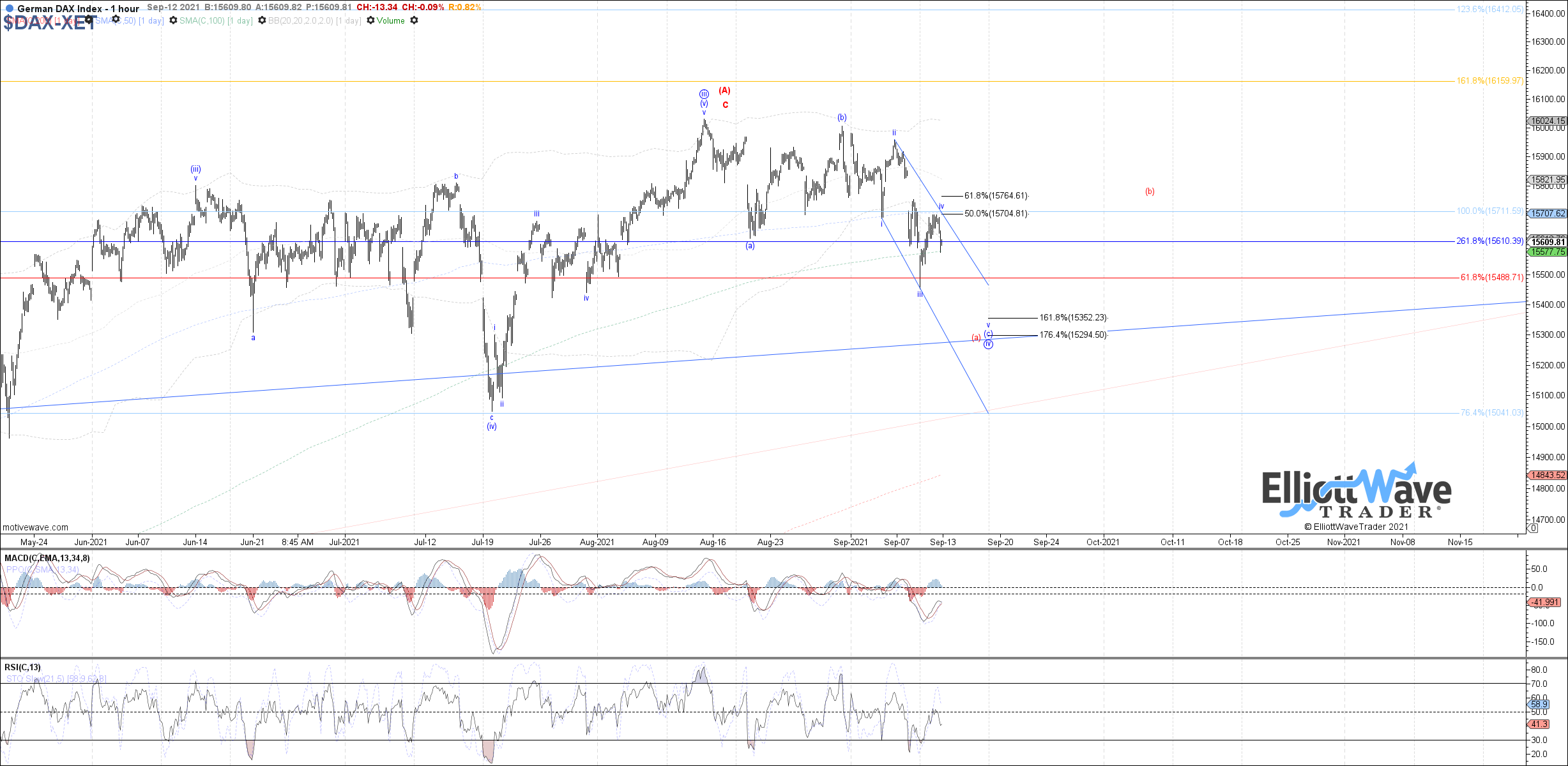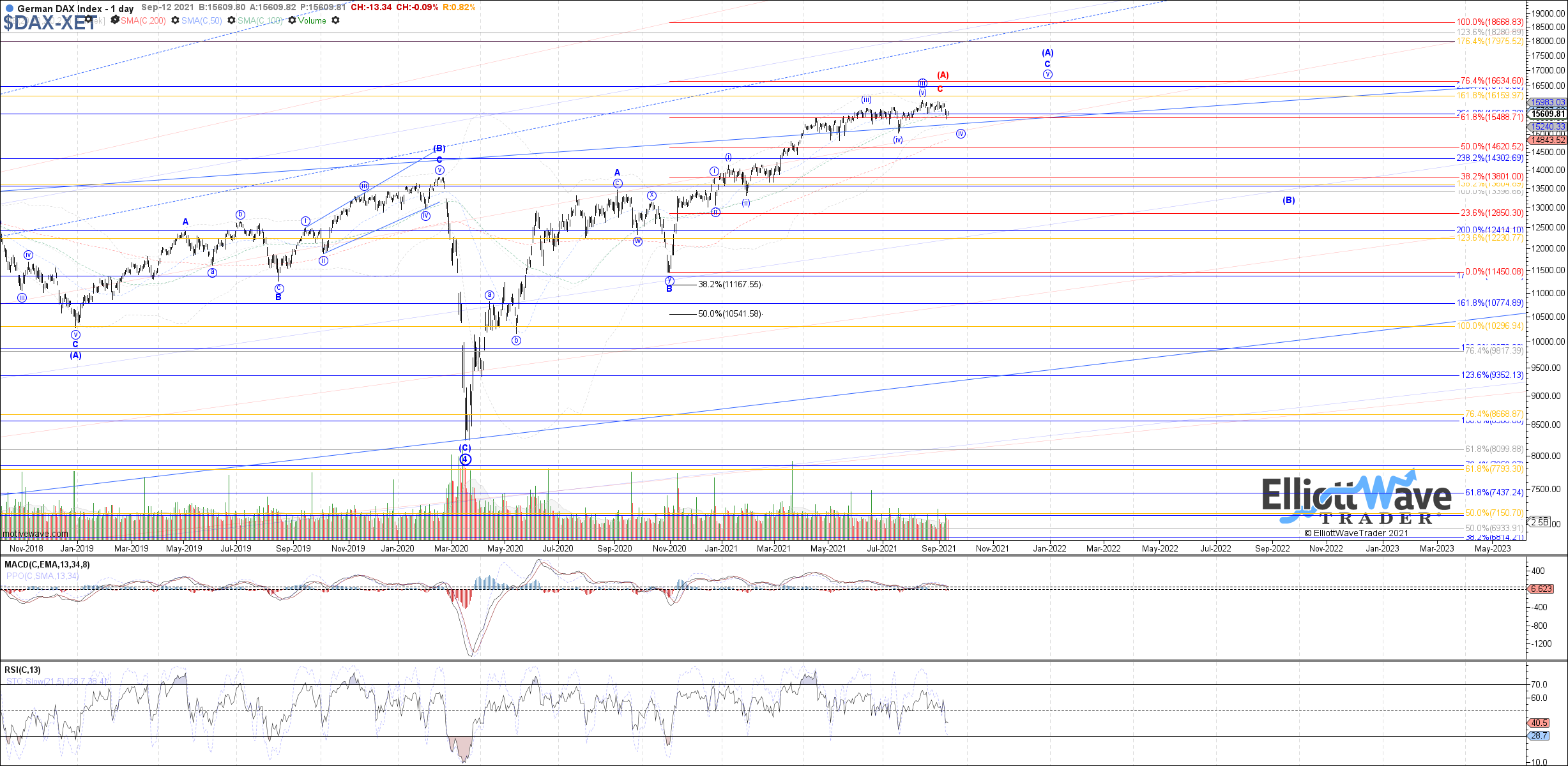 FTSE: The FTSE dropped lower last week as well, coming close to a retest of the prior August low. Therefore, the bounce into the current high on the month appears to be corrective as a b-wave, with room for more near-term downside before completing wave c. 6965 is the minimum expected fib target as a measured move, with 6915 – 6880 as the next fib support levels below there.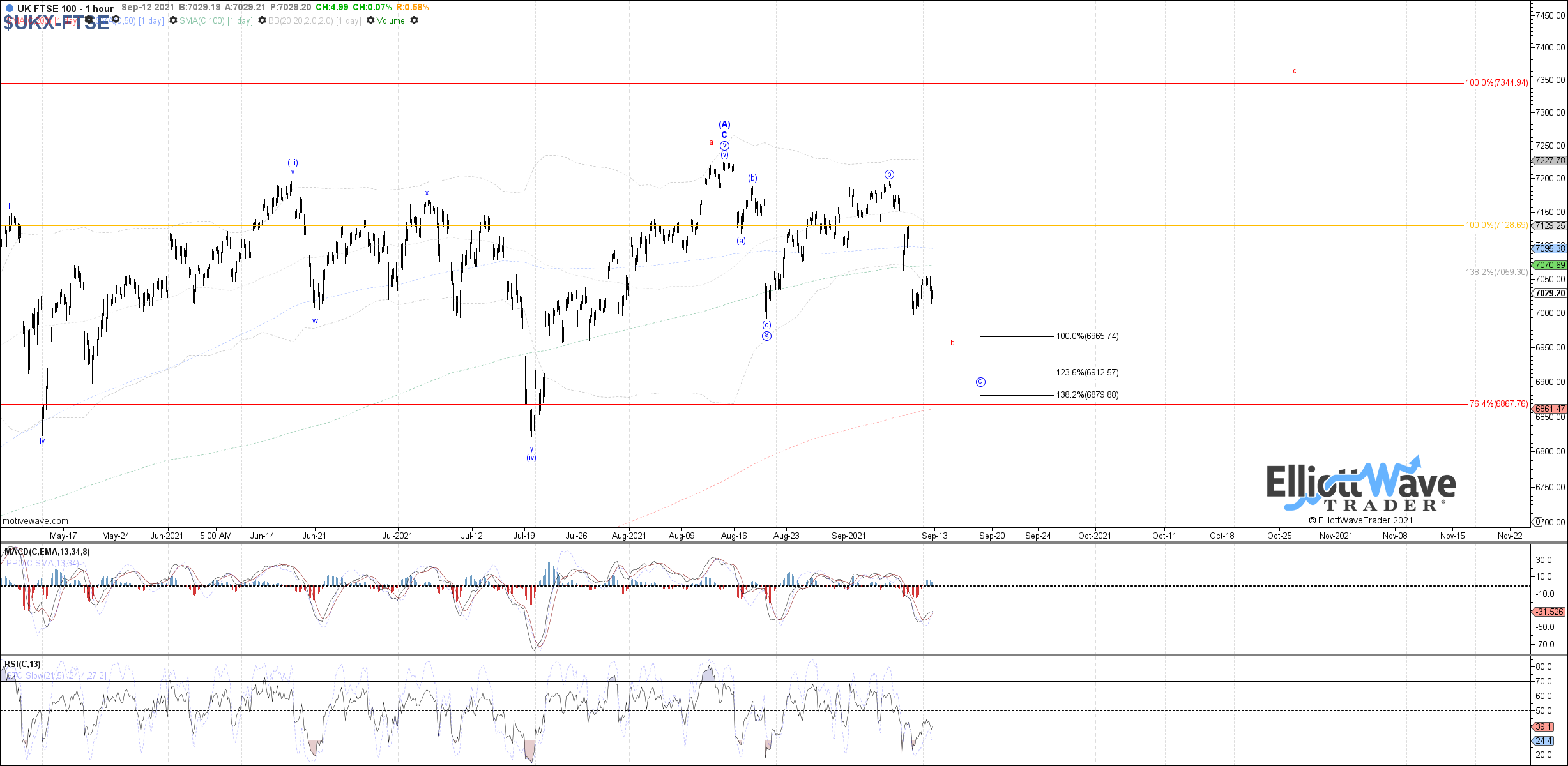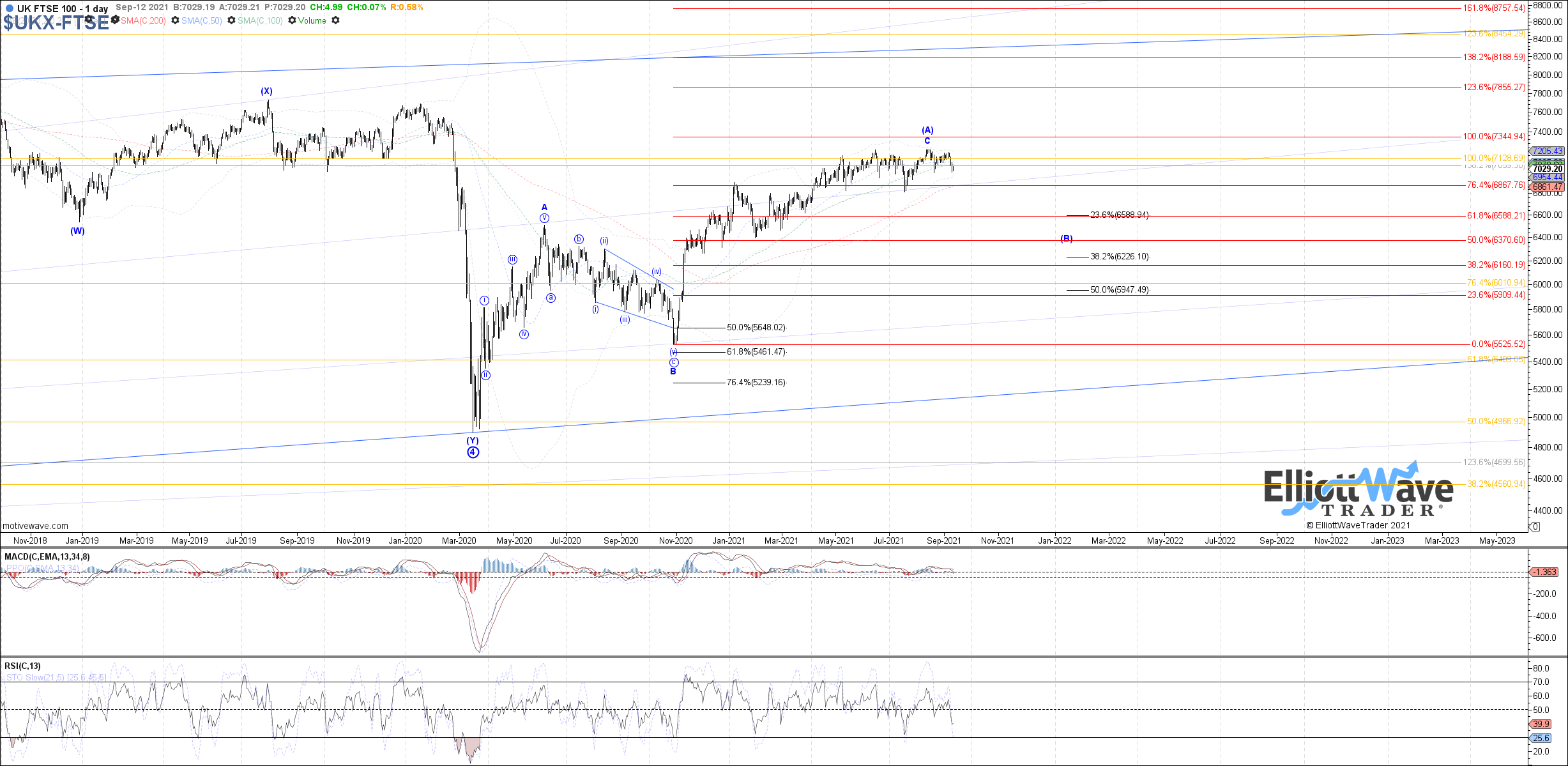 STOXX: The STOXX initially made a new high on the month to start last week, but then proceeded to roll over from there. Price has breached the initial support necessary to suggest a local top in place, but ultimately a break below the August low is needed for better confirmation.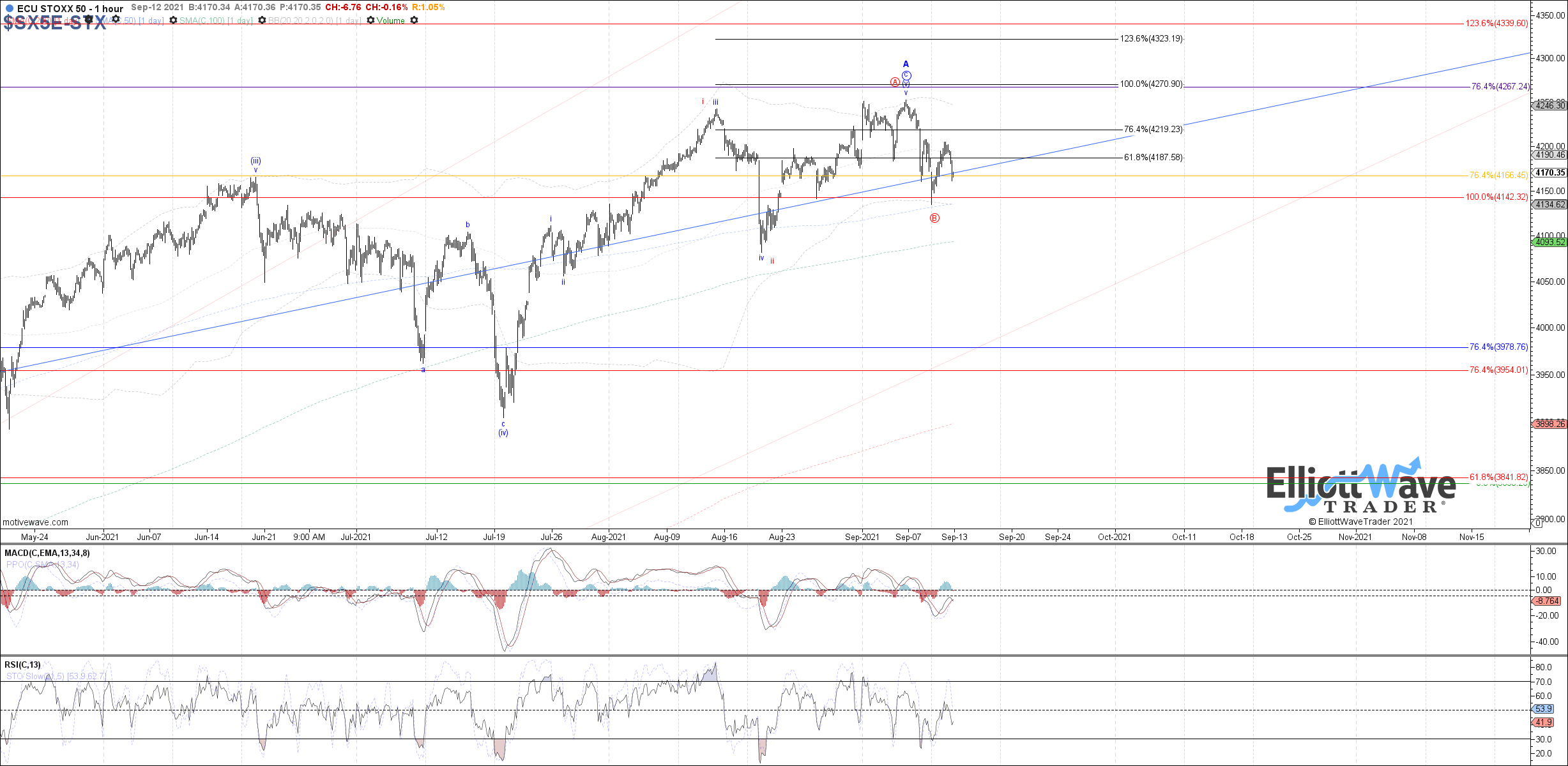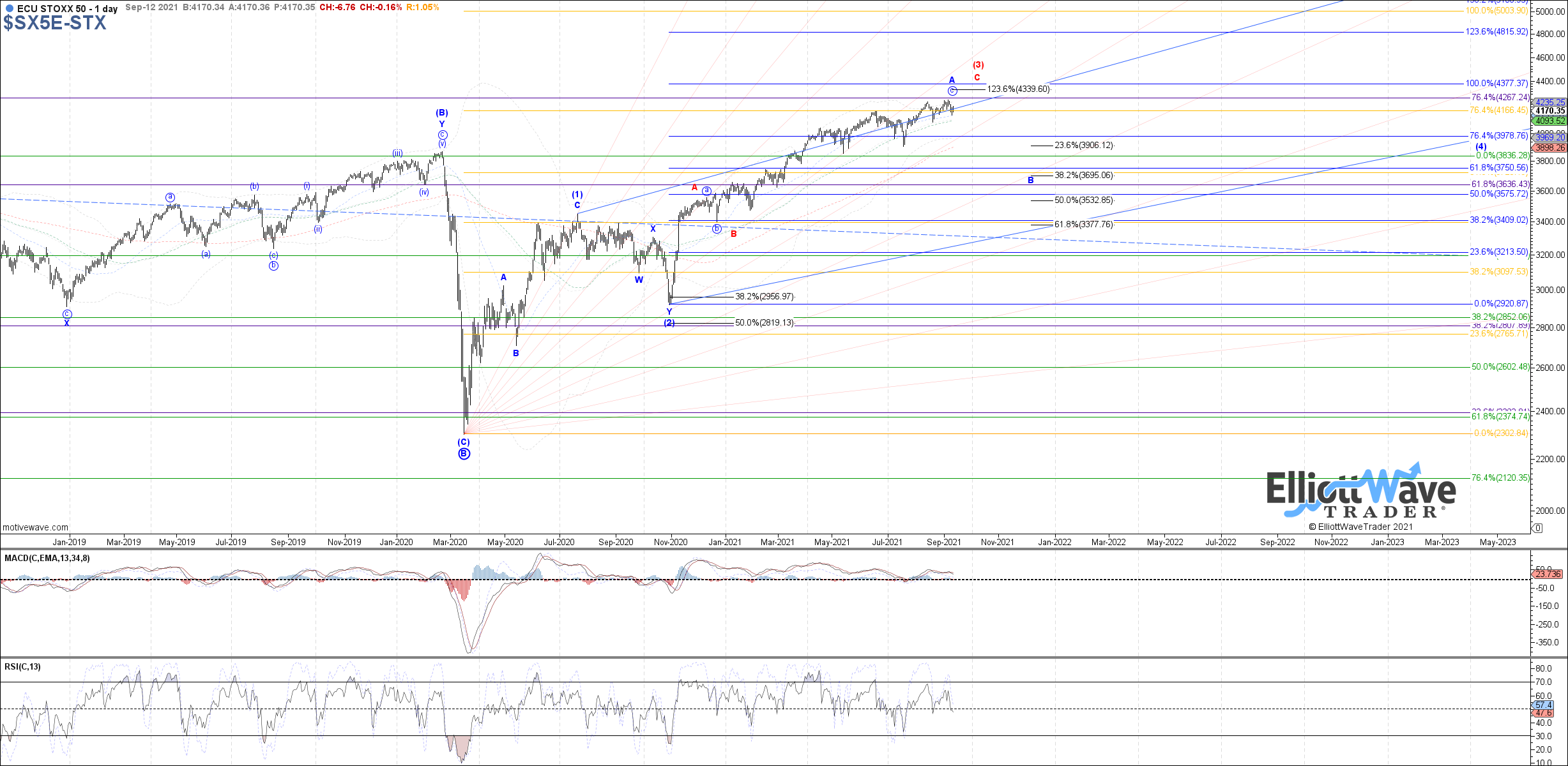 IBOV: The Bovespa continued initially lower last week, undercutting the prior August low to satisfy expectations for wave (v) of c. Therefore, possible to view last week's low as the bottom of the initial A-wave down from the June high, and price turning up next in the start to a B-wave bounce. A break above 118035 is needed to confirm that though, otherwise the alternative is attempting another extension in the A-wave.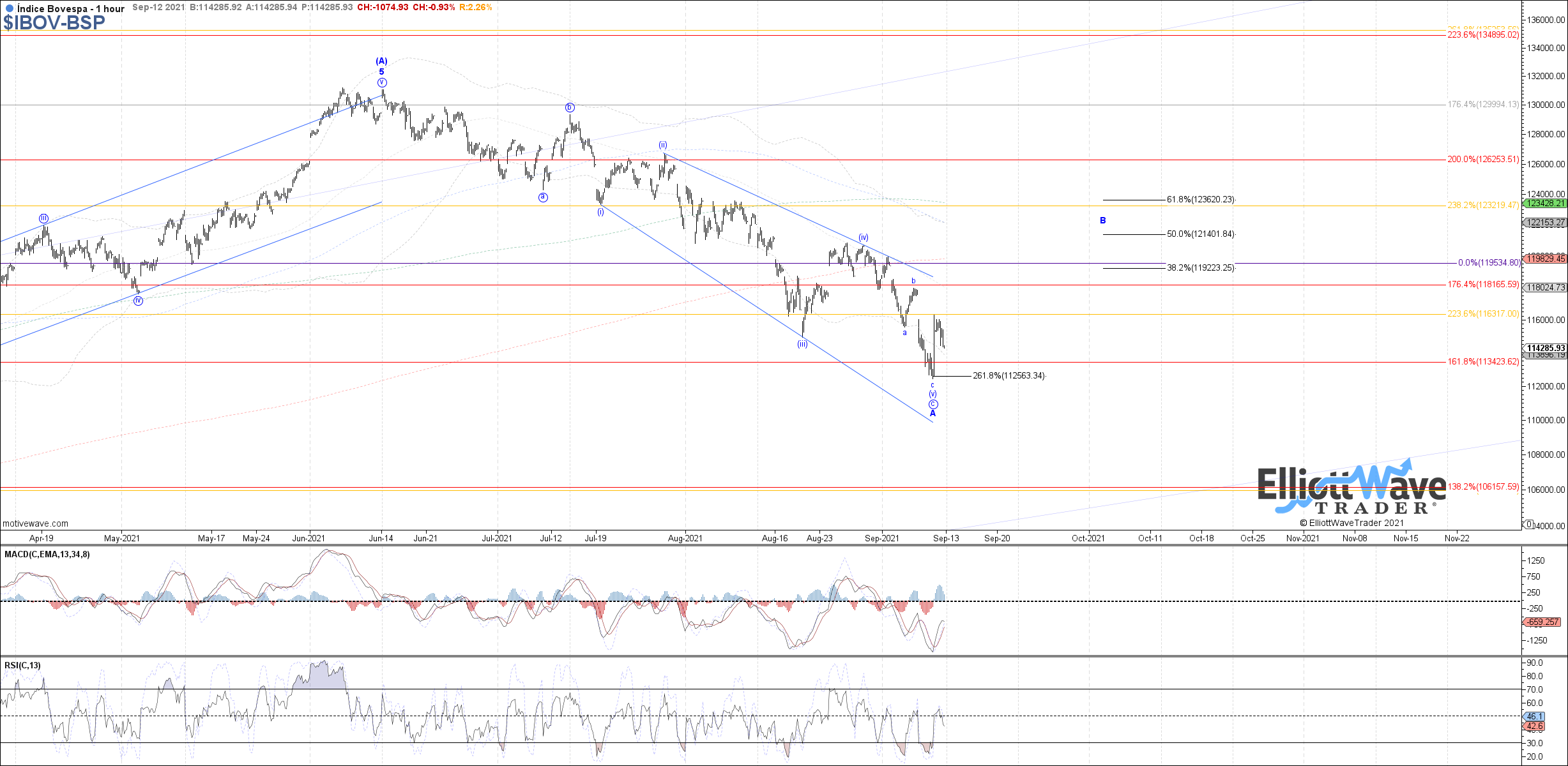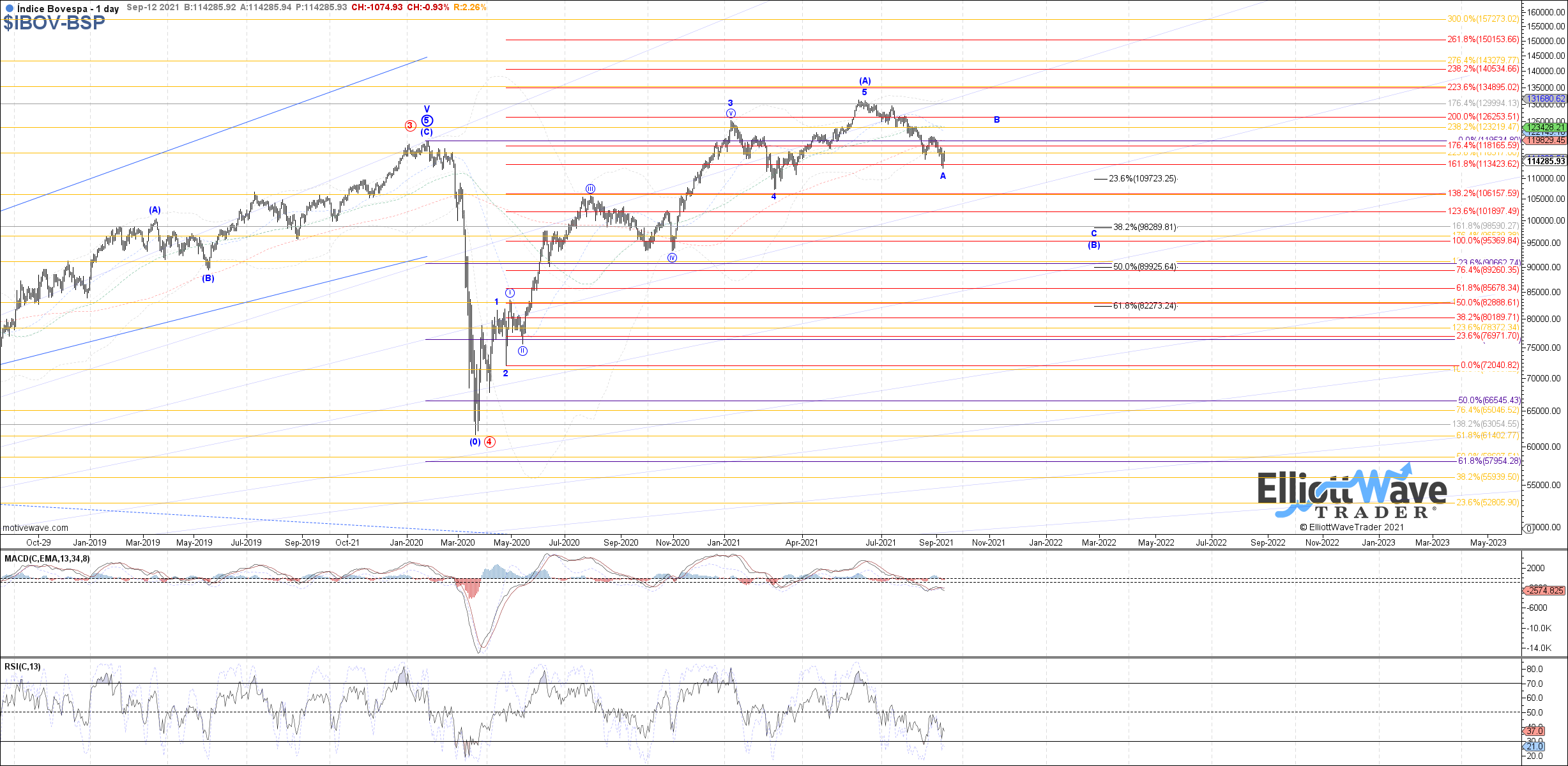 IPC: The IPC continued to slide lower last week, increasing odds of a top in place at the recent high for wave C of (A), but a break below the August lows is still needed for better confirmation. If price completed an initial a-wave down into last week's low, then 52025 – 52545 is near-term resistance for a corrective b-wave bounce. Above there opens the door to the more bullish potential in red.