Market Analysis for May 26th, 2022
Our Nat Gas futures charts have been quite prescient at nailing the turns, and price has reached the target established back in December.

Here's our NG daily chart from Dec, 6, 2021, when I wrote:  "As per my work we have enough waves for a bottom in place for all of wave (4)."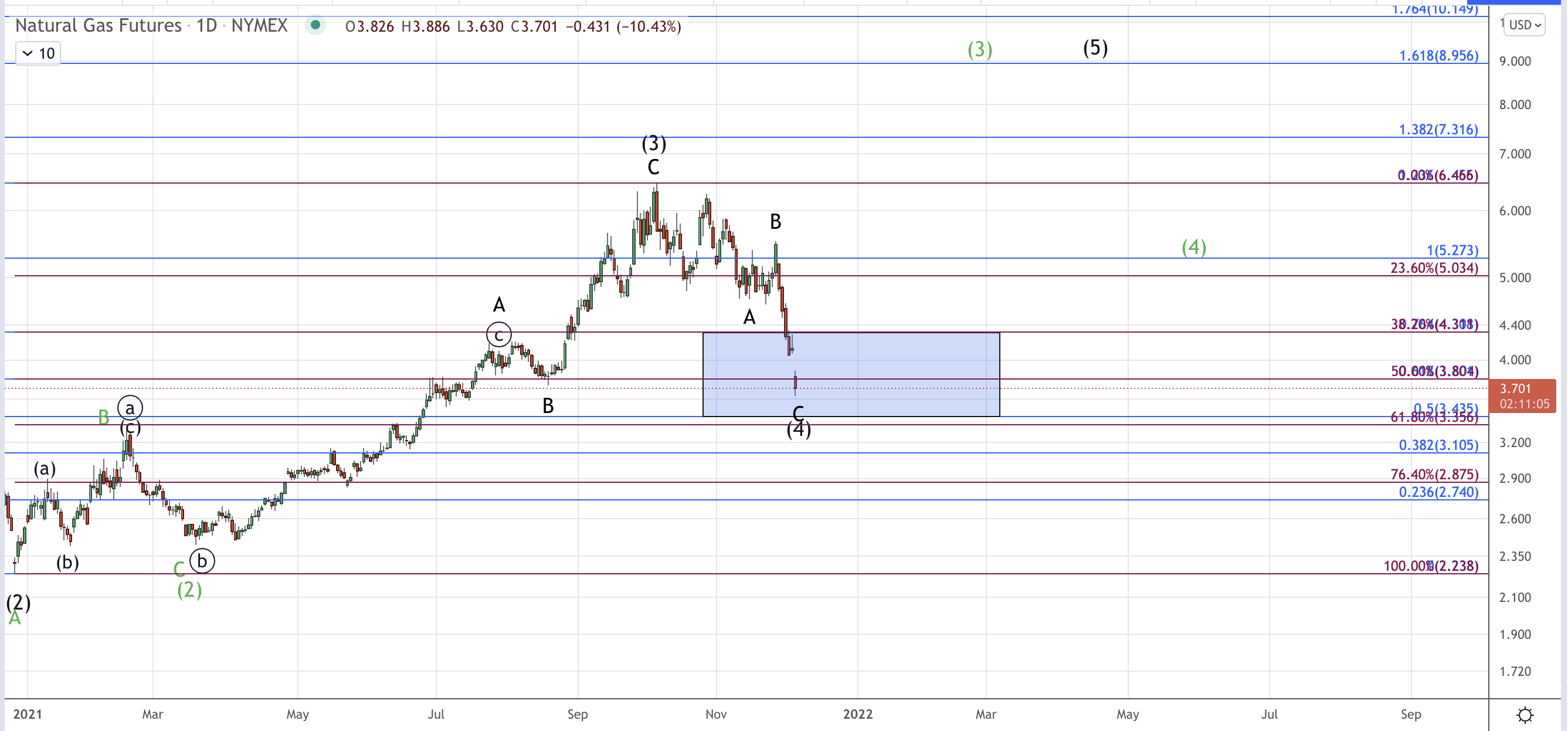 Here's the chart as of yesterday May 25 when I wrote:  "Price continues to follow the path to perfection. NG has reached the target, 9.17 and appears to be extending to possible reach the next fib, the 1.382, at 9.41~ Support for another high to complete v of C is 8.03-8.43. Bigger picture, this is getting very near to a larger degree target for 5up off the 2020 low ... Personally I still have a very small long position with some tight trailing stops."