Market Analysis for Jun 9th, 2019
Alright here we go lots of weekend homework...realizing im posting this right in front of a likely gap up off mexico "deal" news....this is long, so scroll through as it tells a story....
Until these patterns break, this is still my expectation
starting with SPX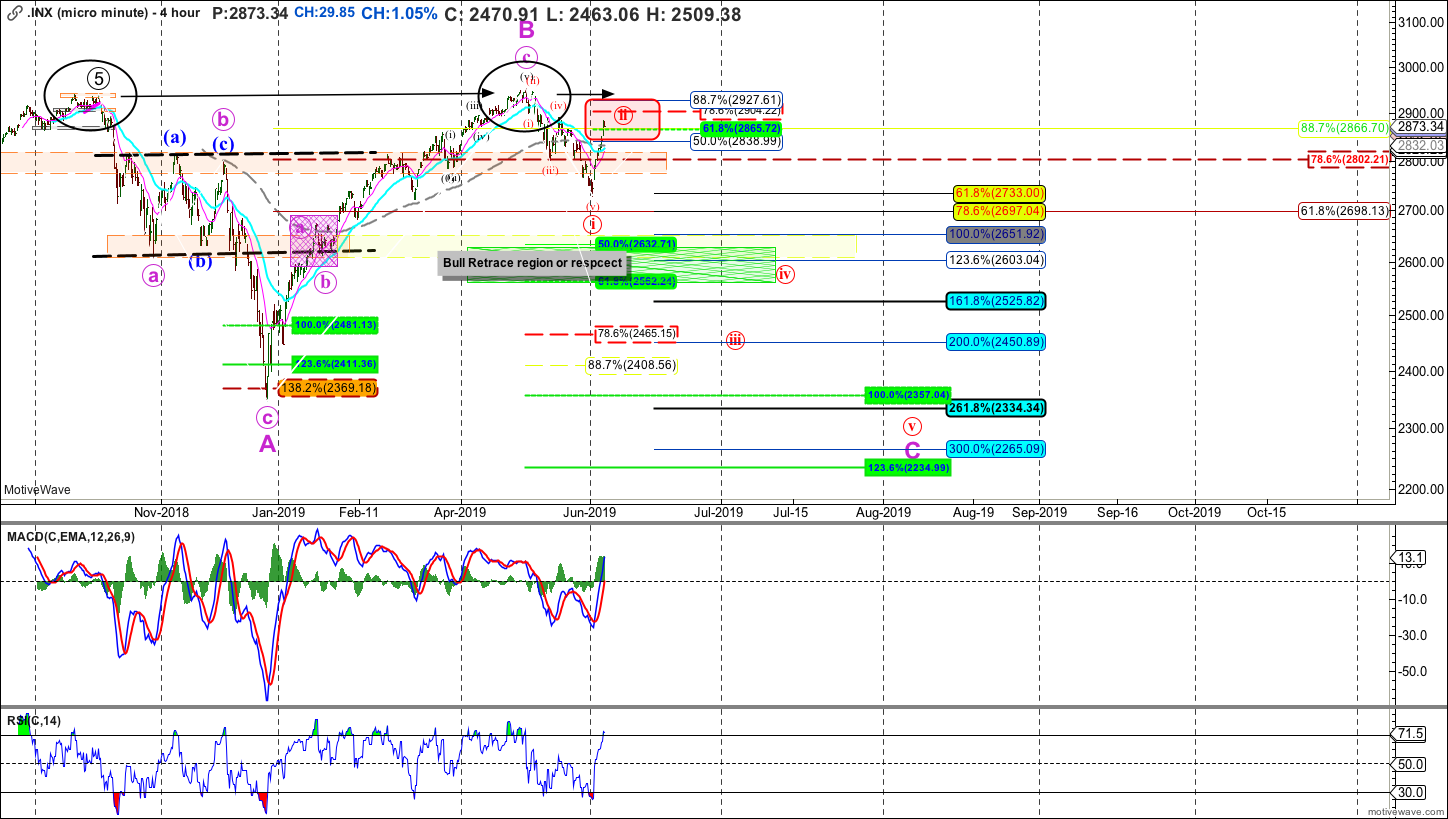 Dow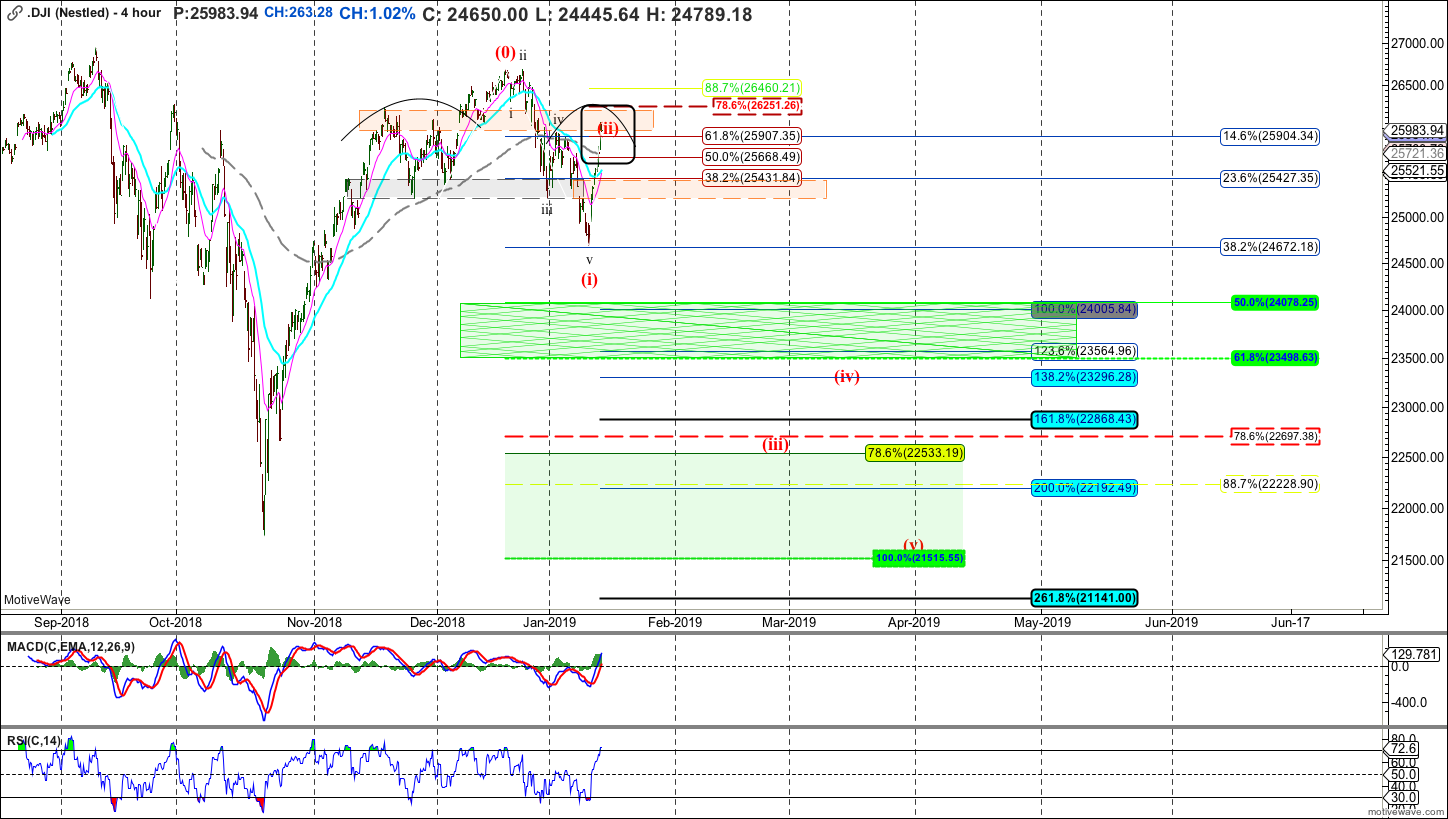 Trannies barely bounced, quite weak..absolute speaking here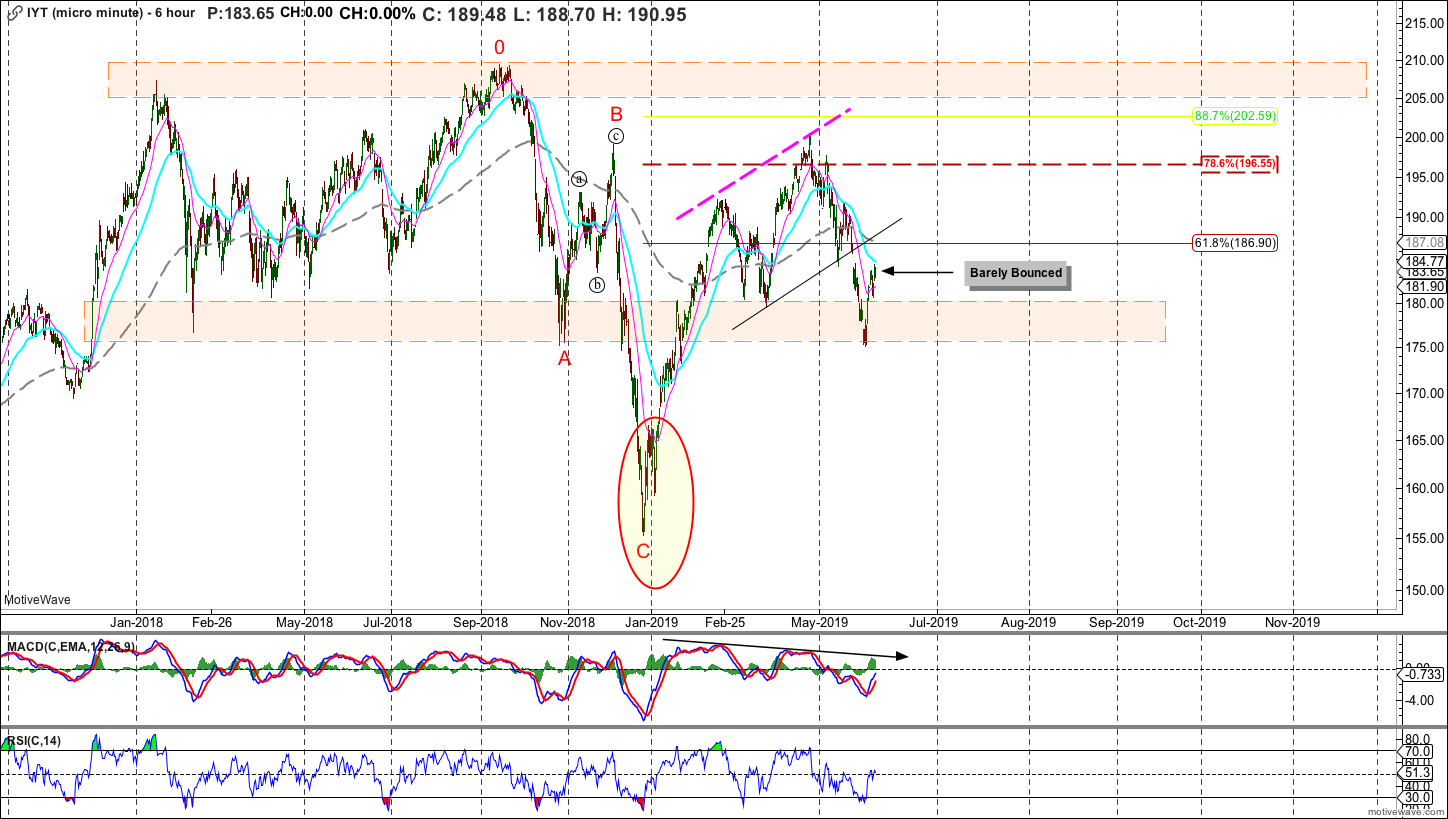 And even worse on a relative basis...new lows last Friday....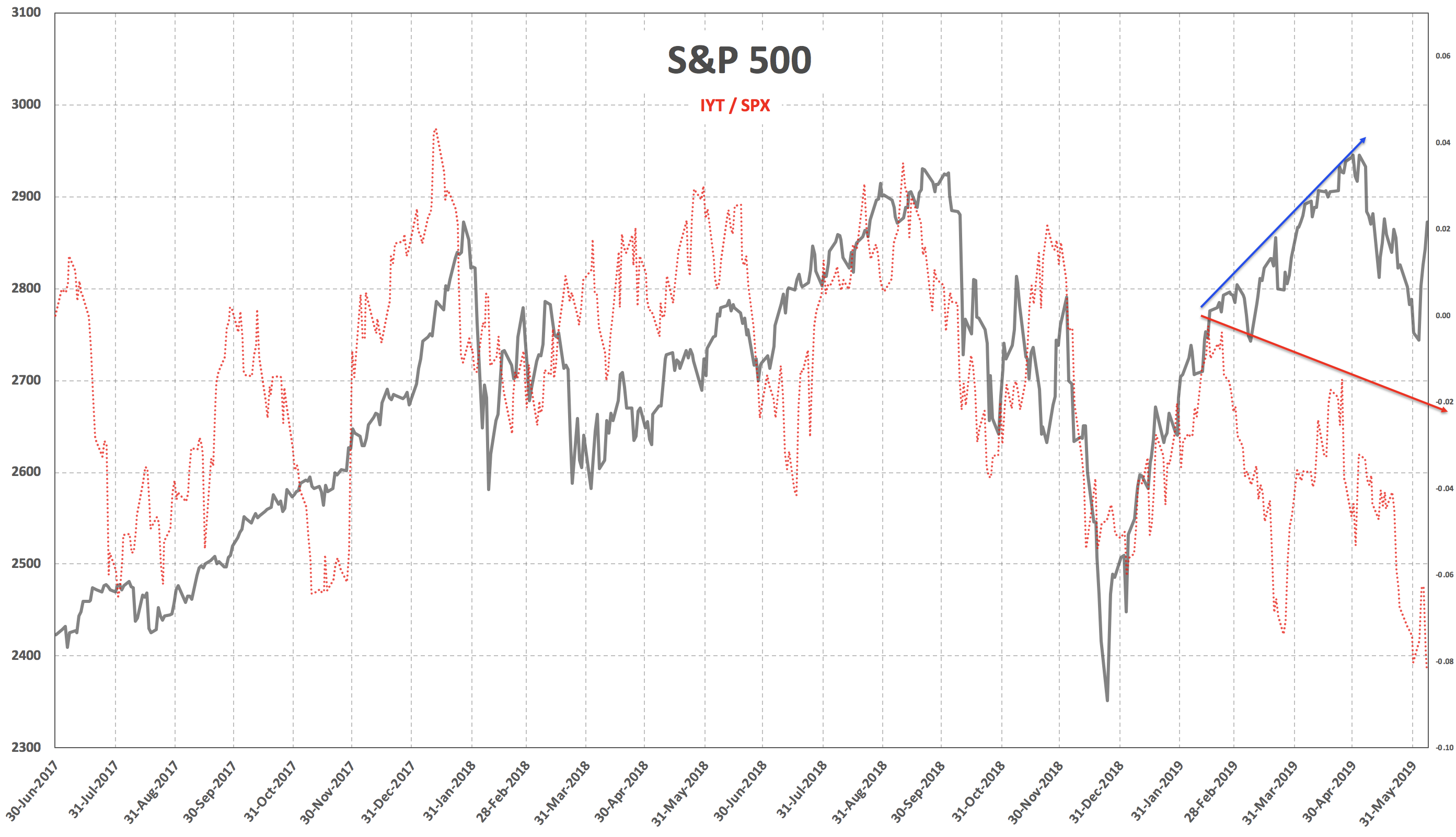 Small Caps, very weak like trannies....absolute IWM not a good looking move off lows to me at all...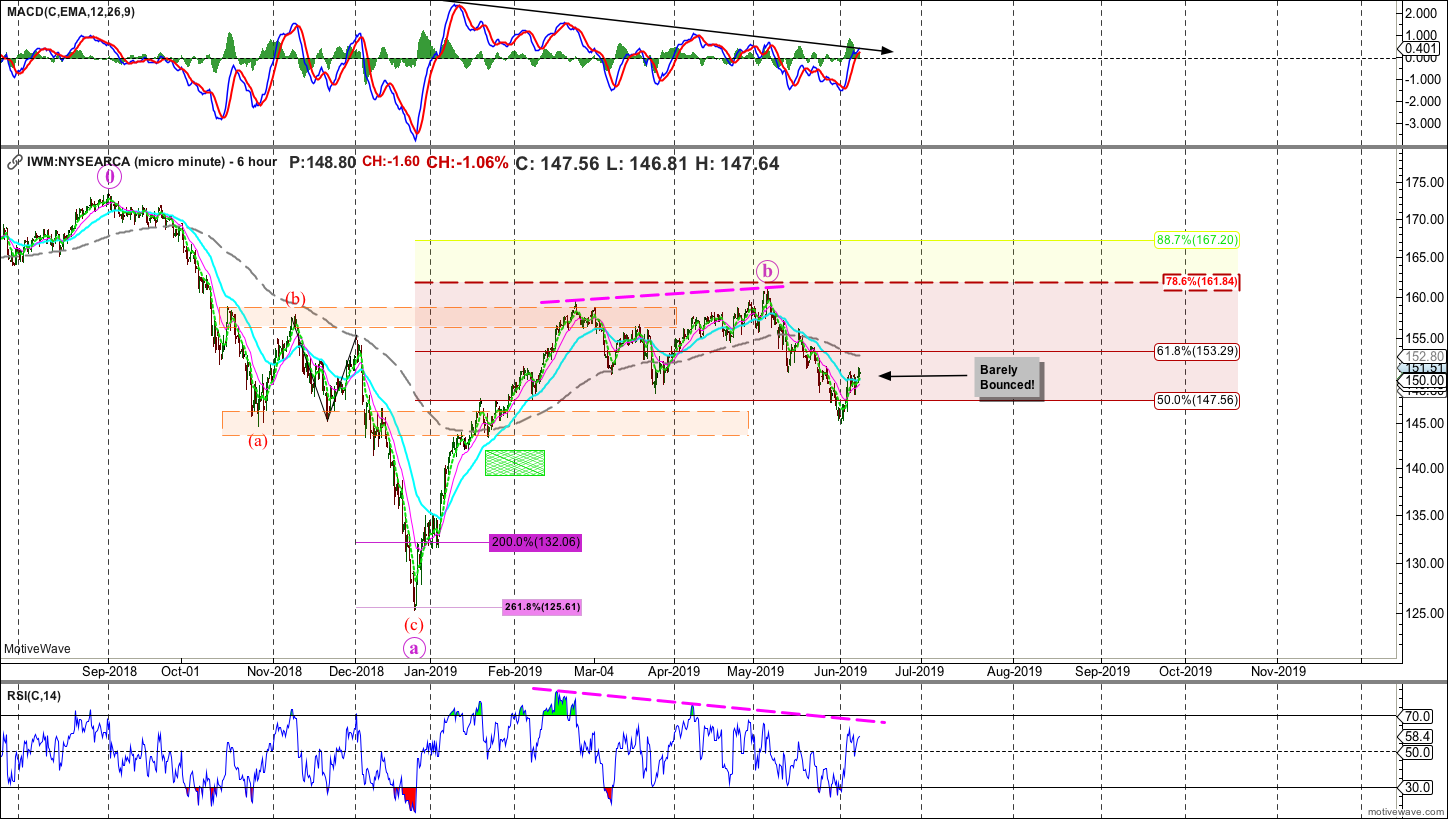 Relatively speaking, continues to break down...new lows....not healthy breadth here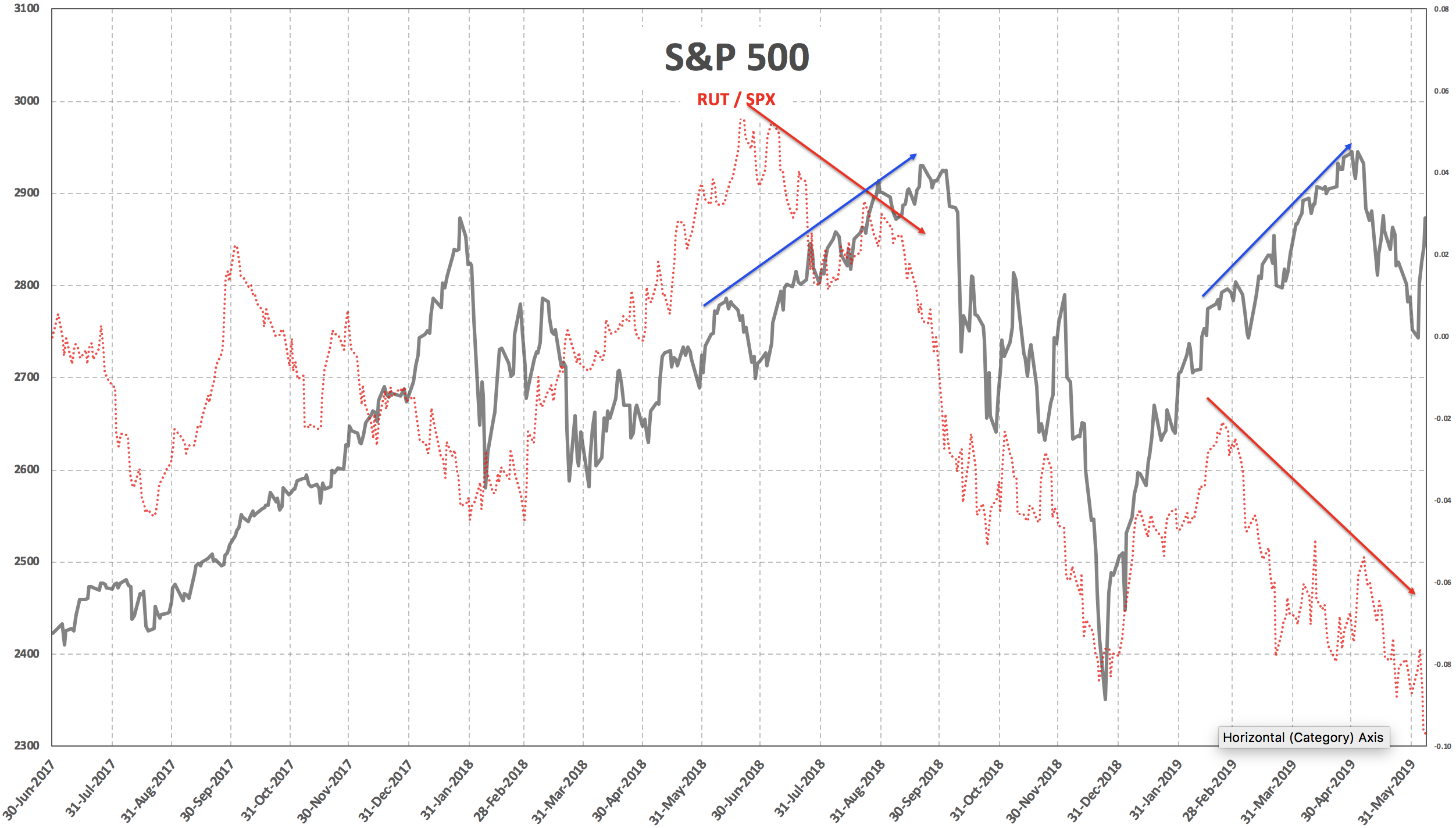 EEM not leading...barely bounced....
absolute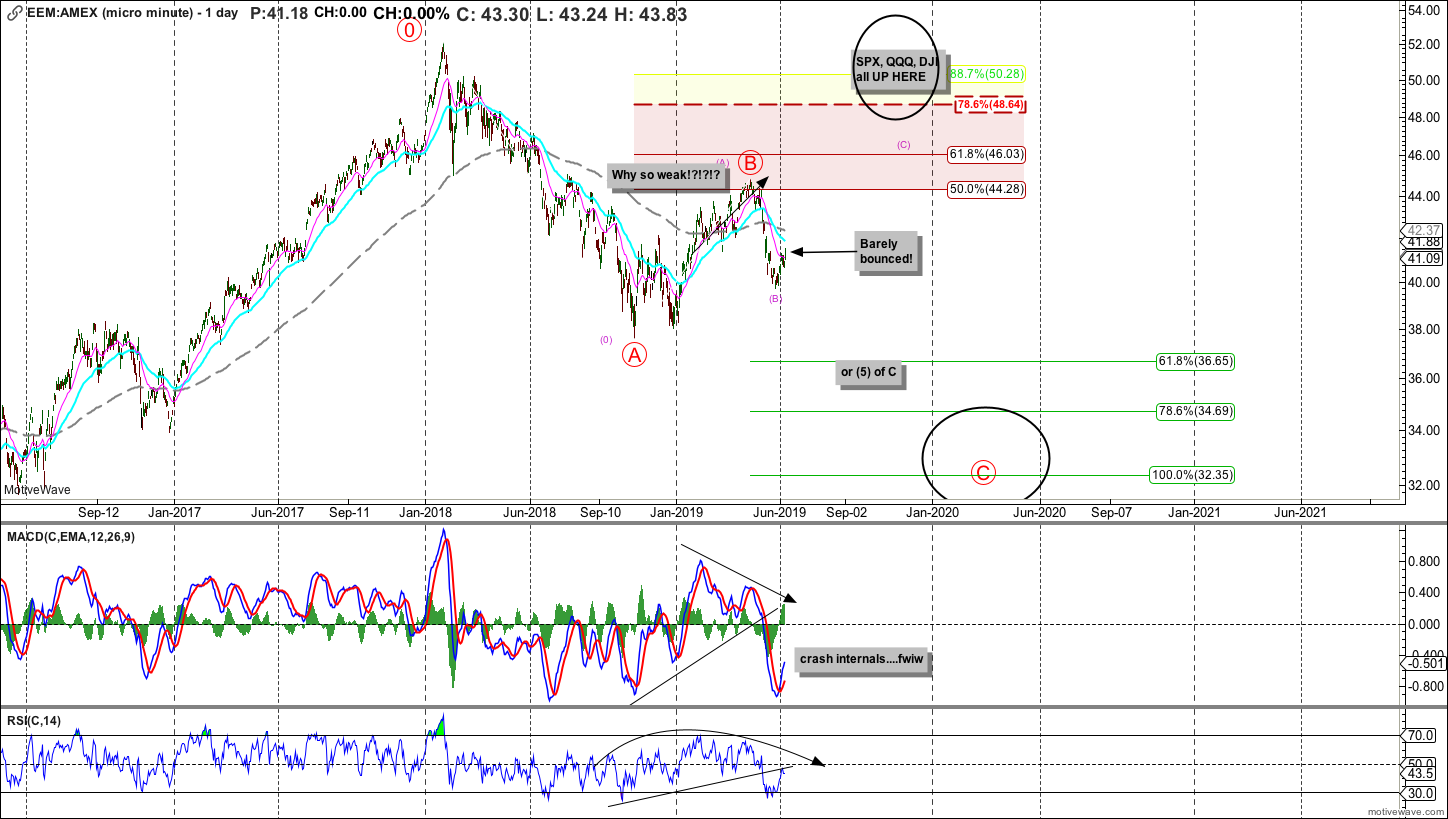 relative even worse...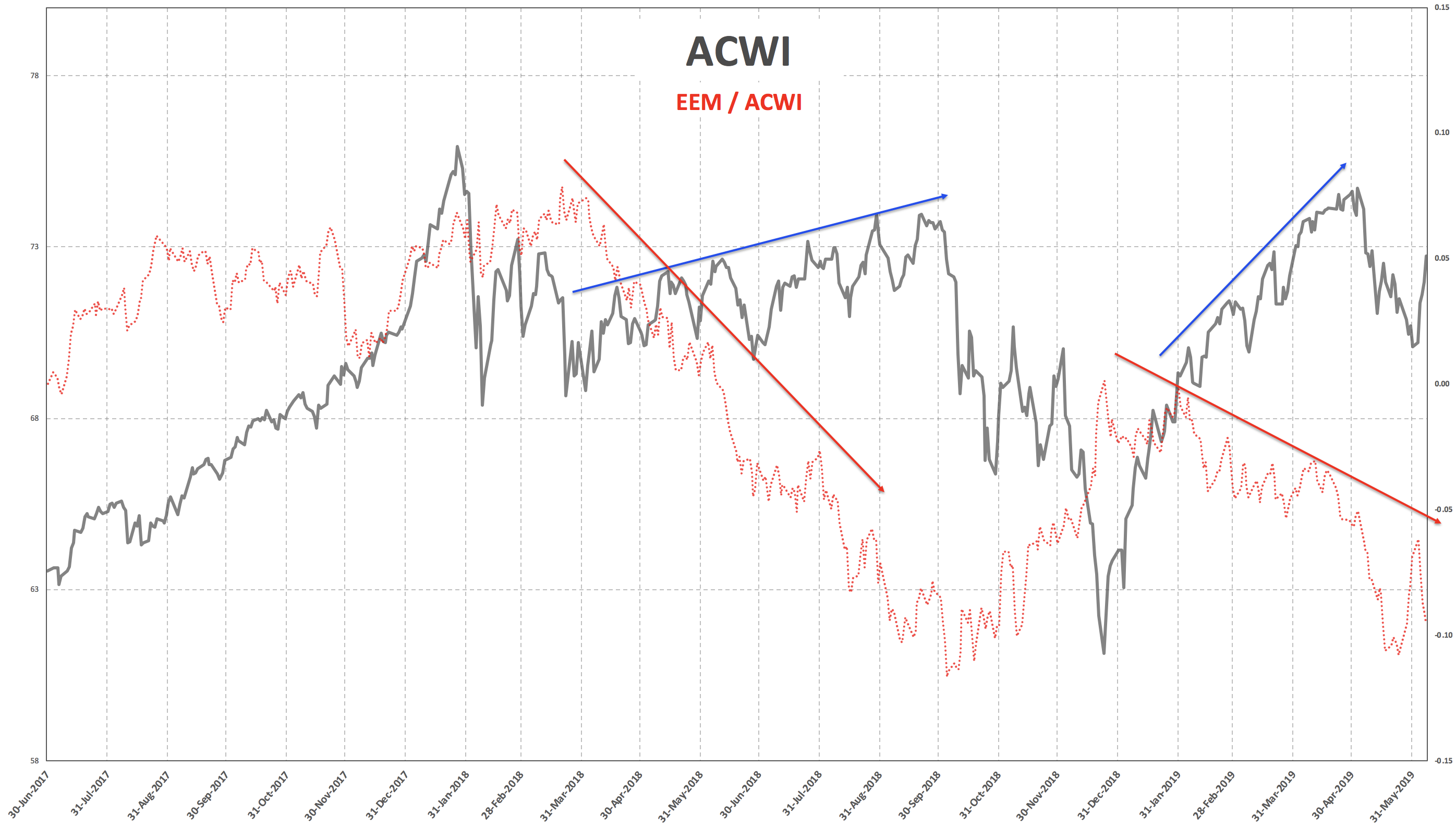 Tape back to being led by generals....EW QQQ;s not looking super hot...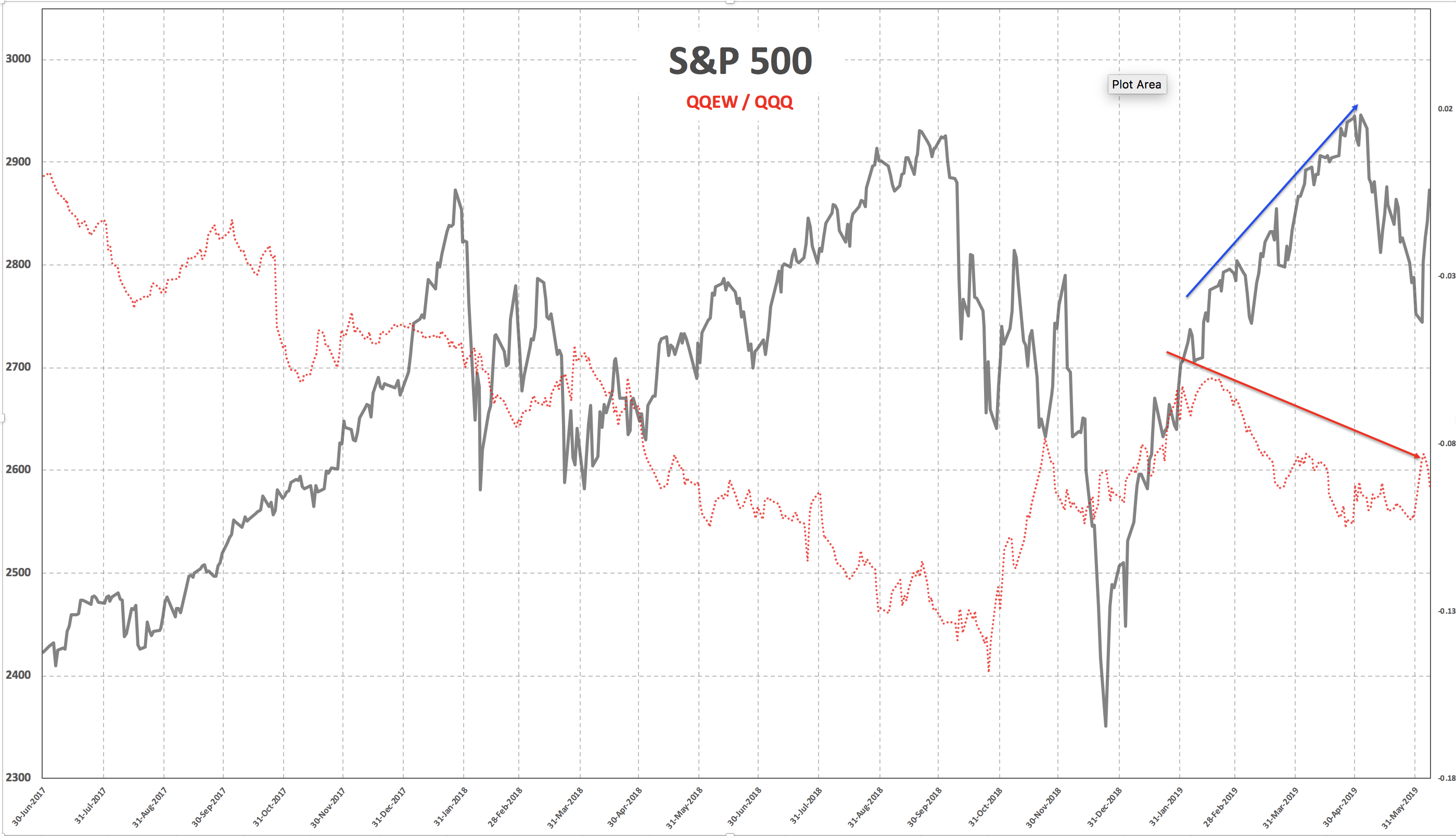 momentum stocks....not doing what they did from Jan to Mar/april...going sideways so they are not outperforming SPX cap weighted...just holding in....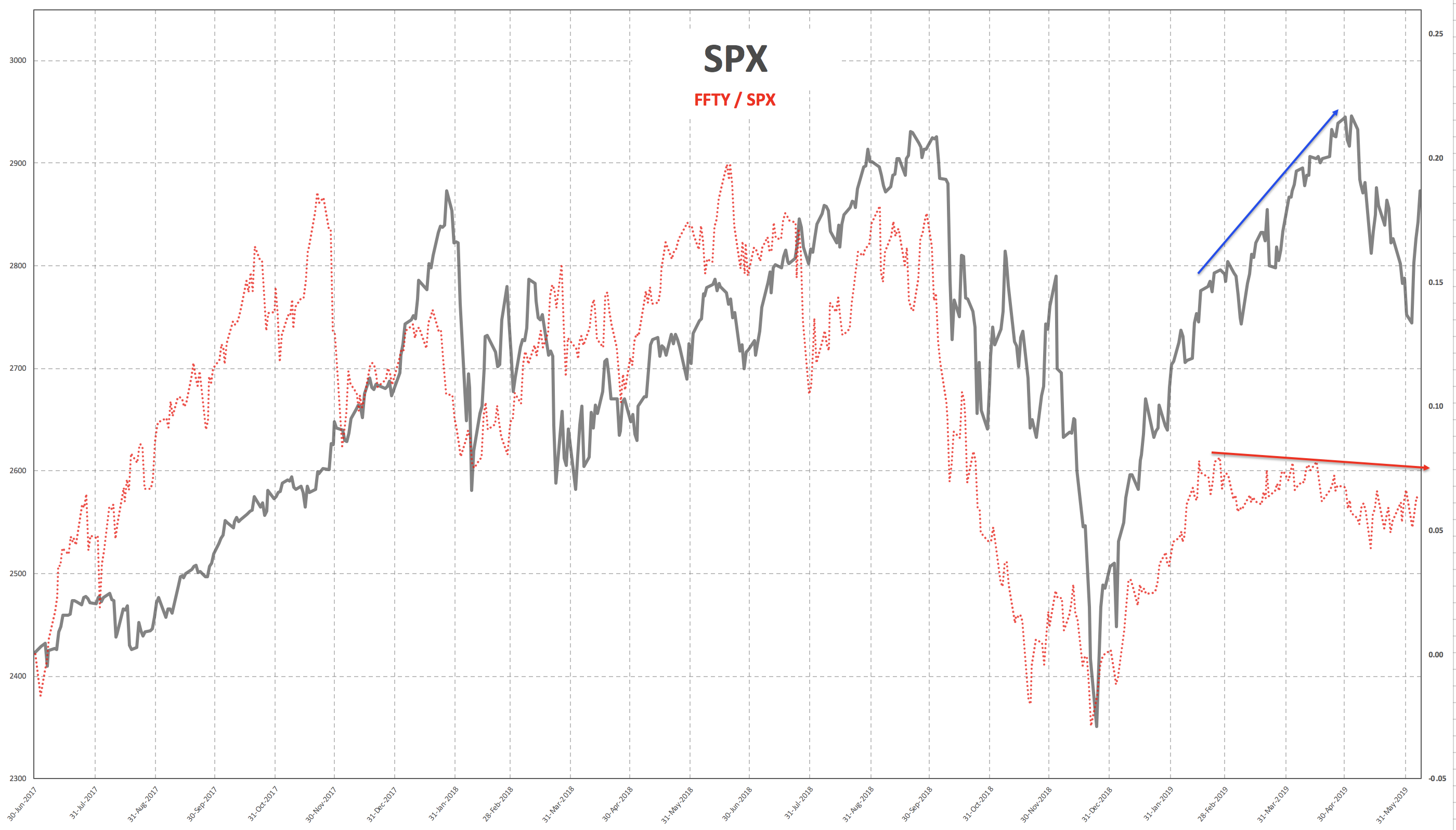 Ok the sectors...Financials till they bust this 1-2...in looking bearish...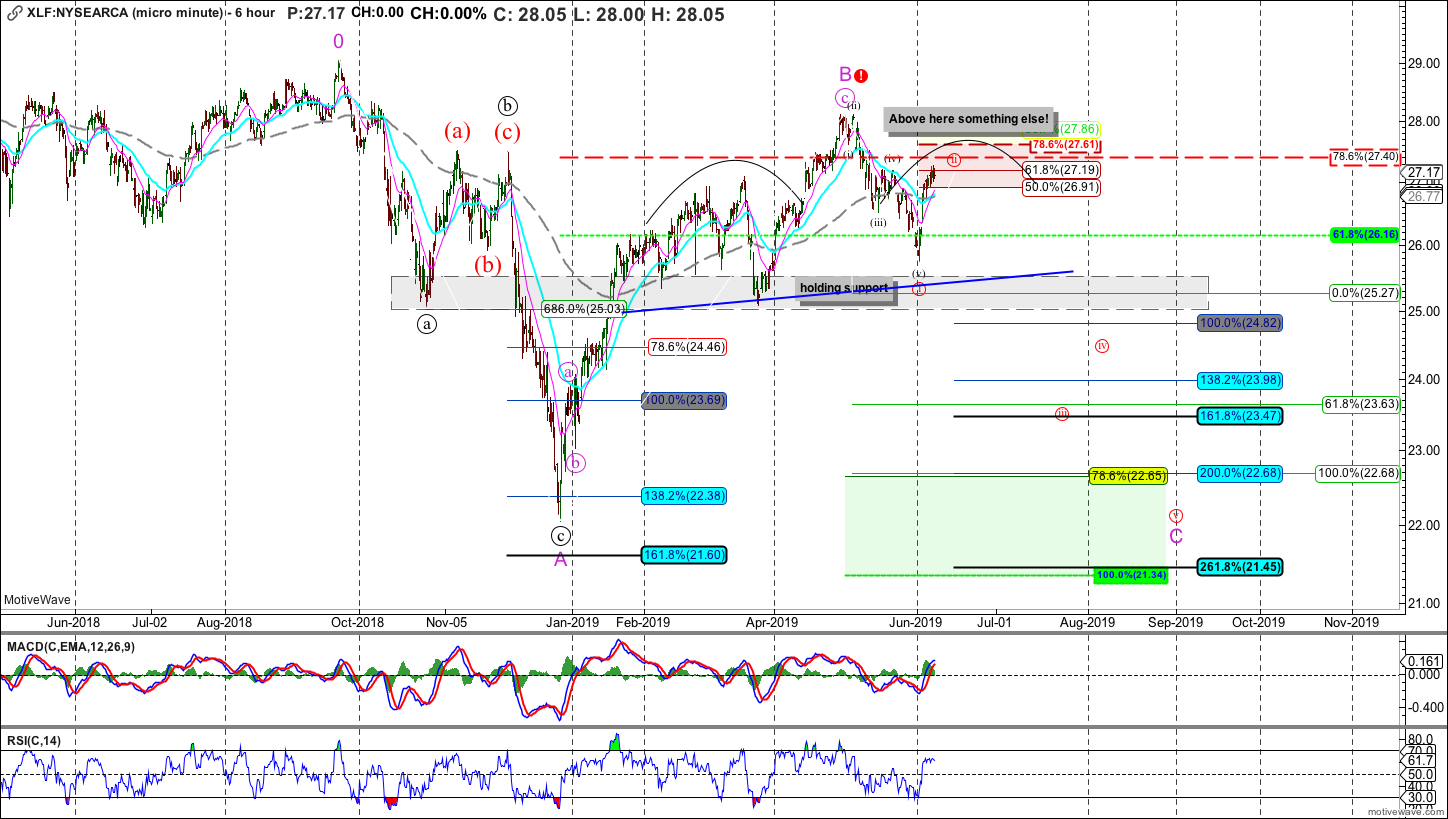 Industrials...ditto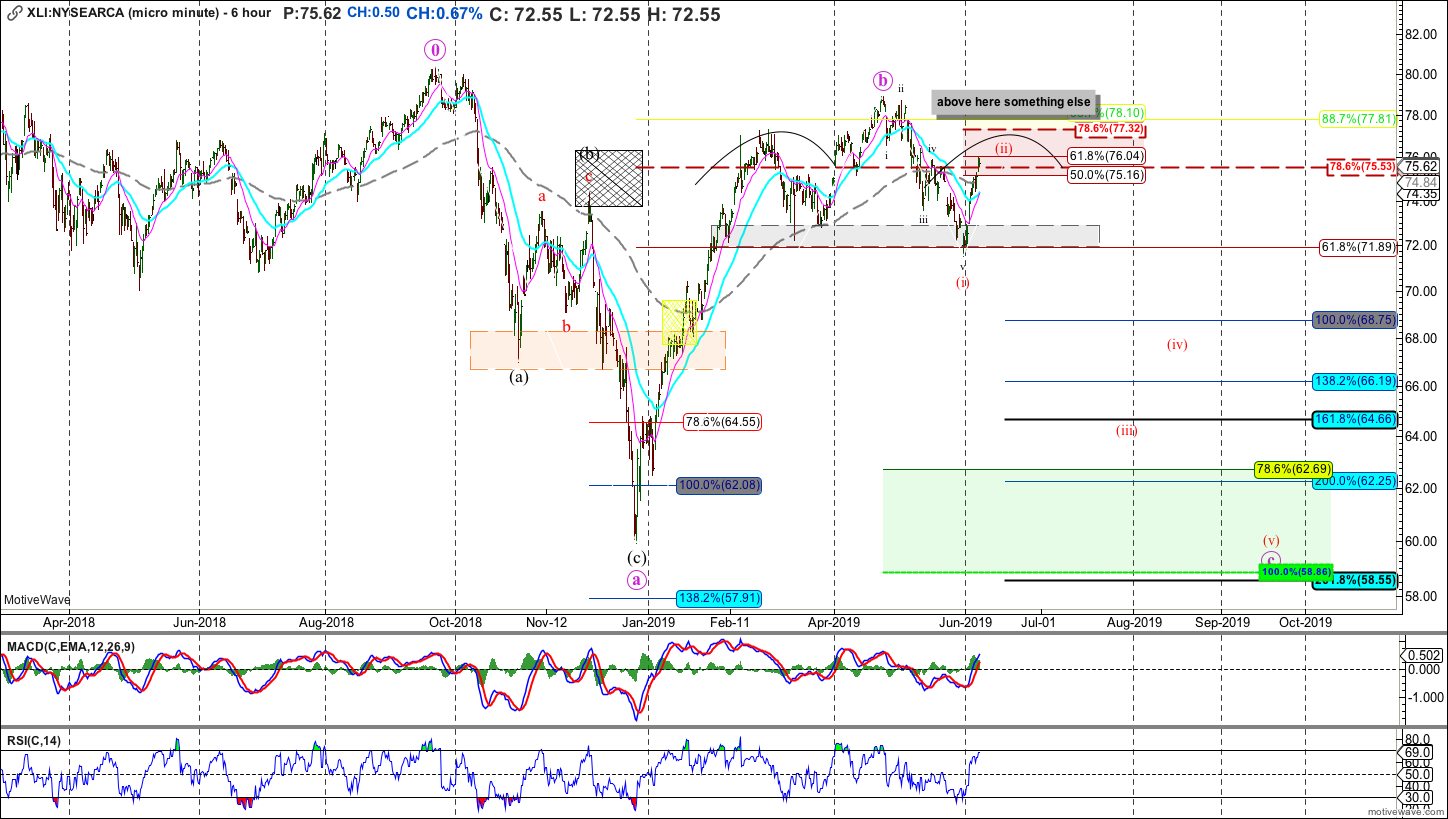 Discretionary....ditto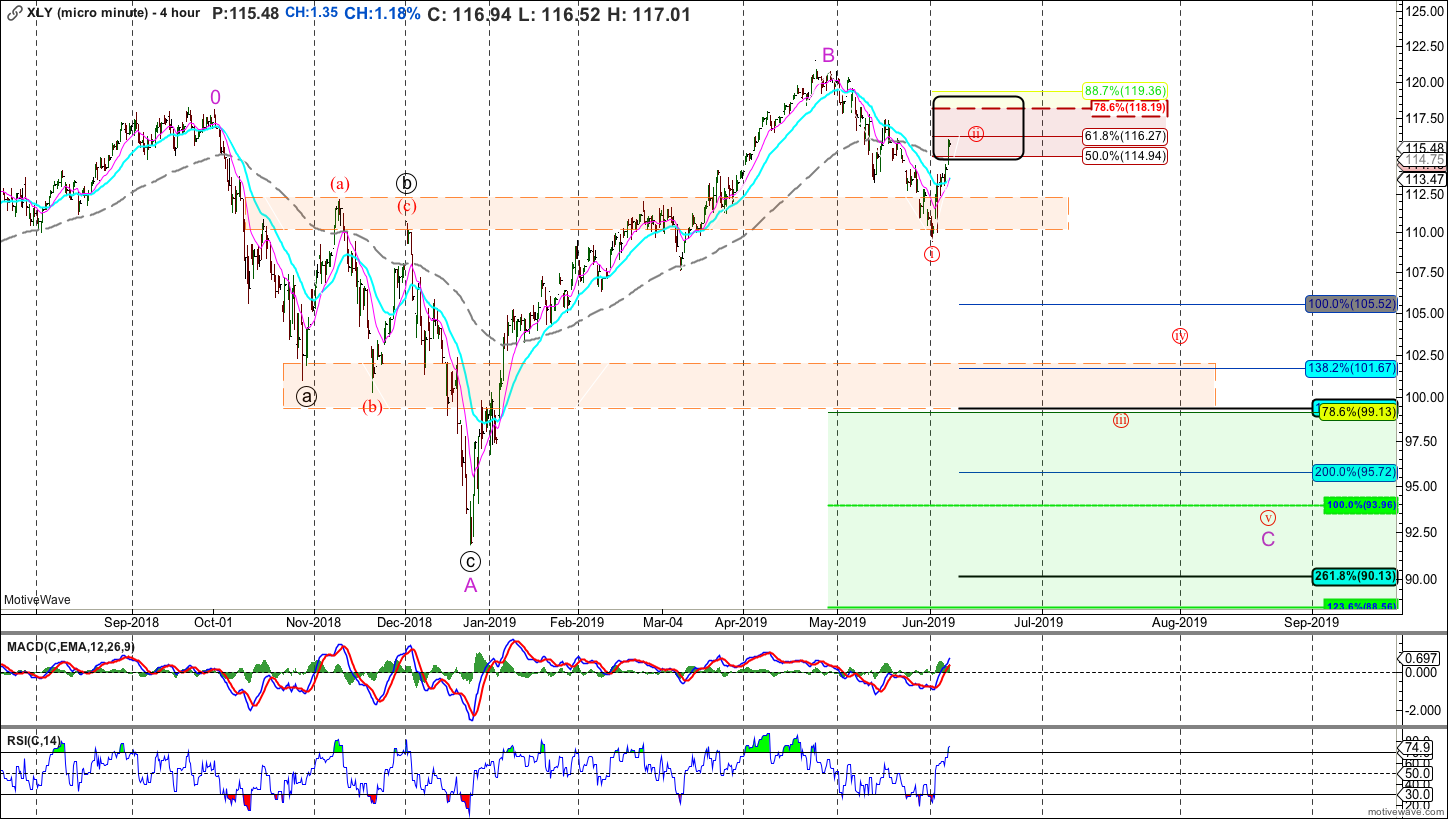 tech, same....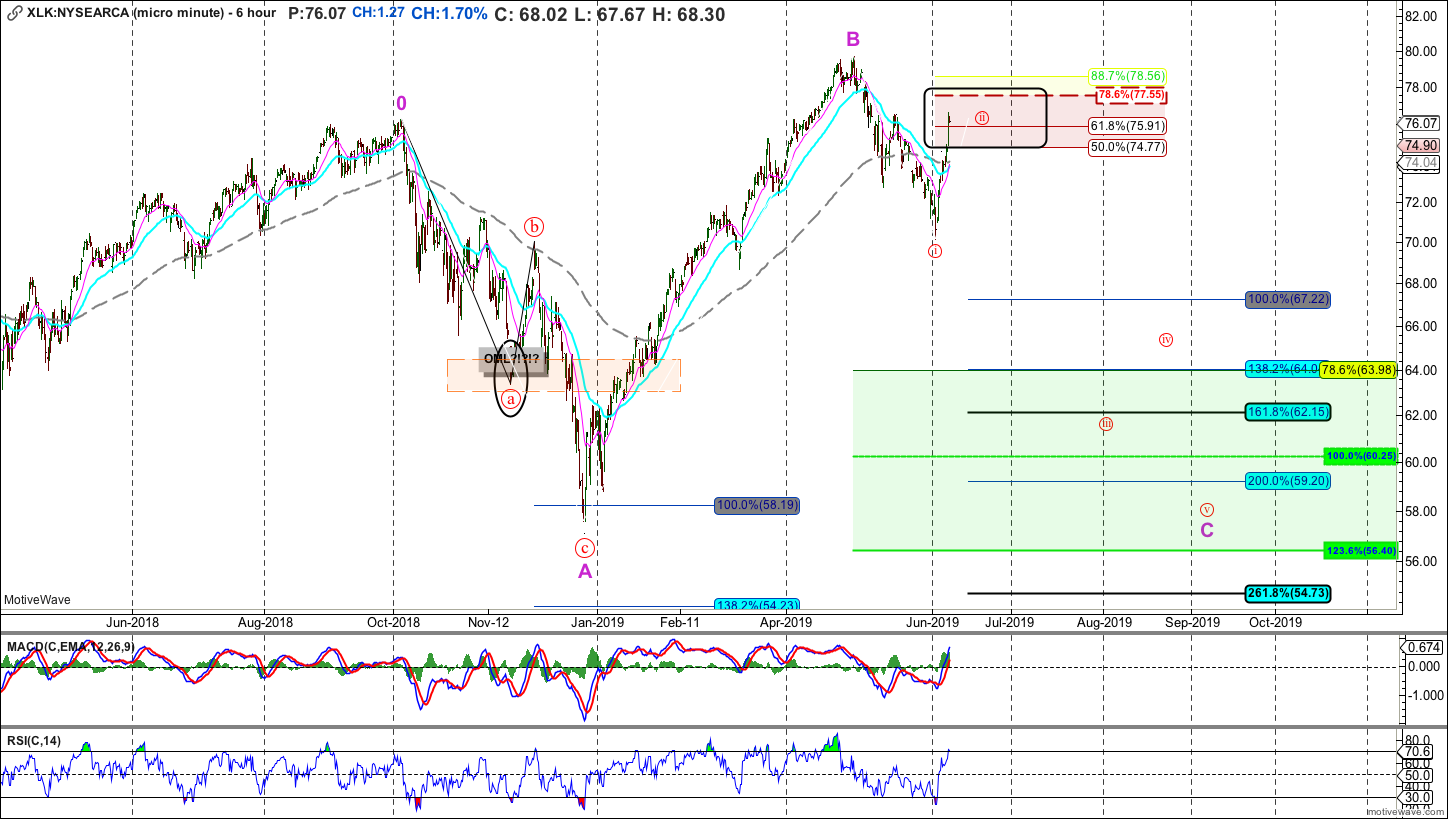 NDX still didnt retrace 61.8 yet....probably does with gap up....
lots of overhead yet...
Top Mega caps in top 10-15 weights of SPX...
AAPL: bearish till proven otherwise....
AMZN, bearish below highs....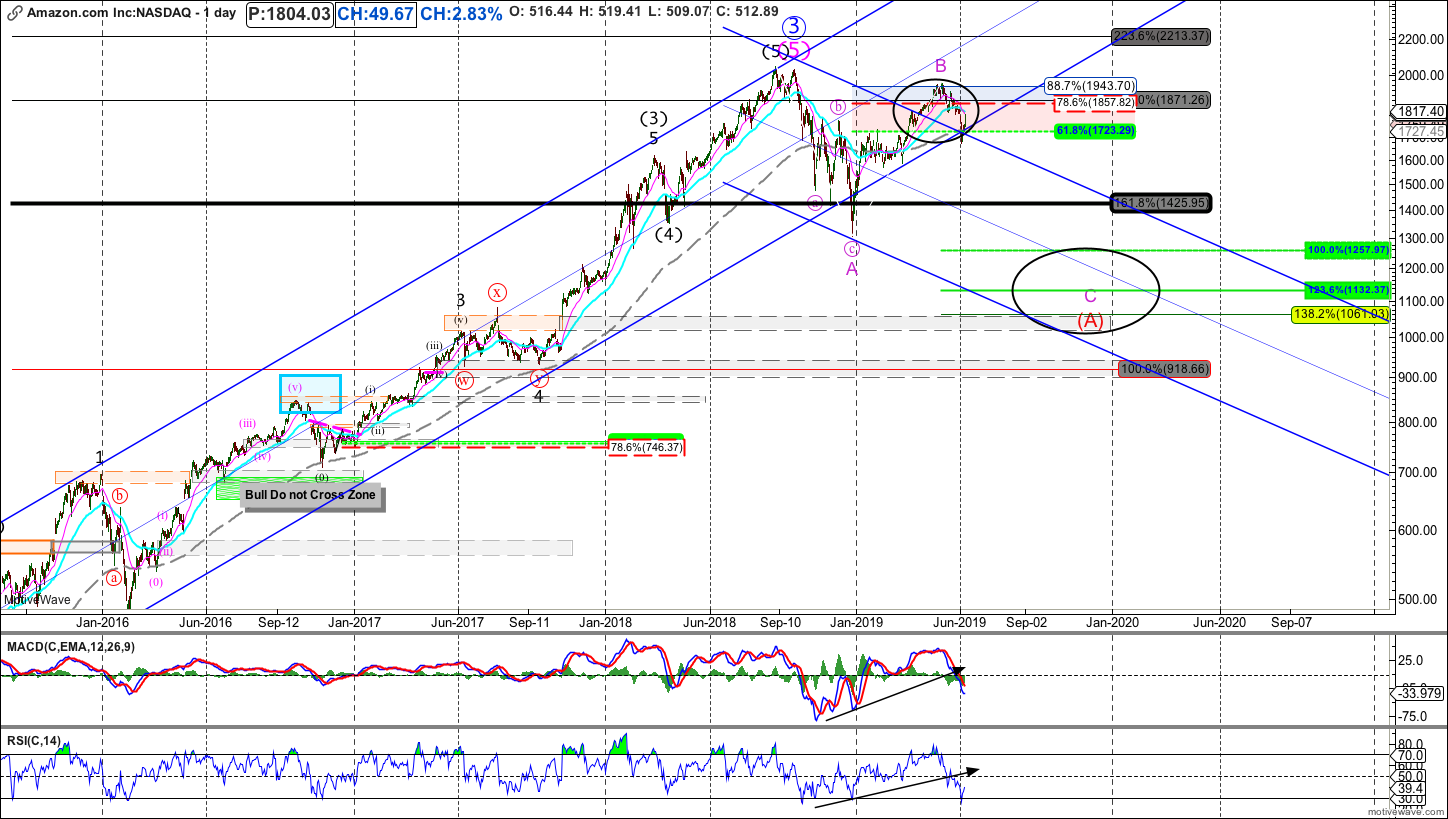 GOOGL already heart of iii of C down...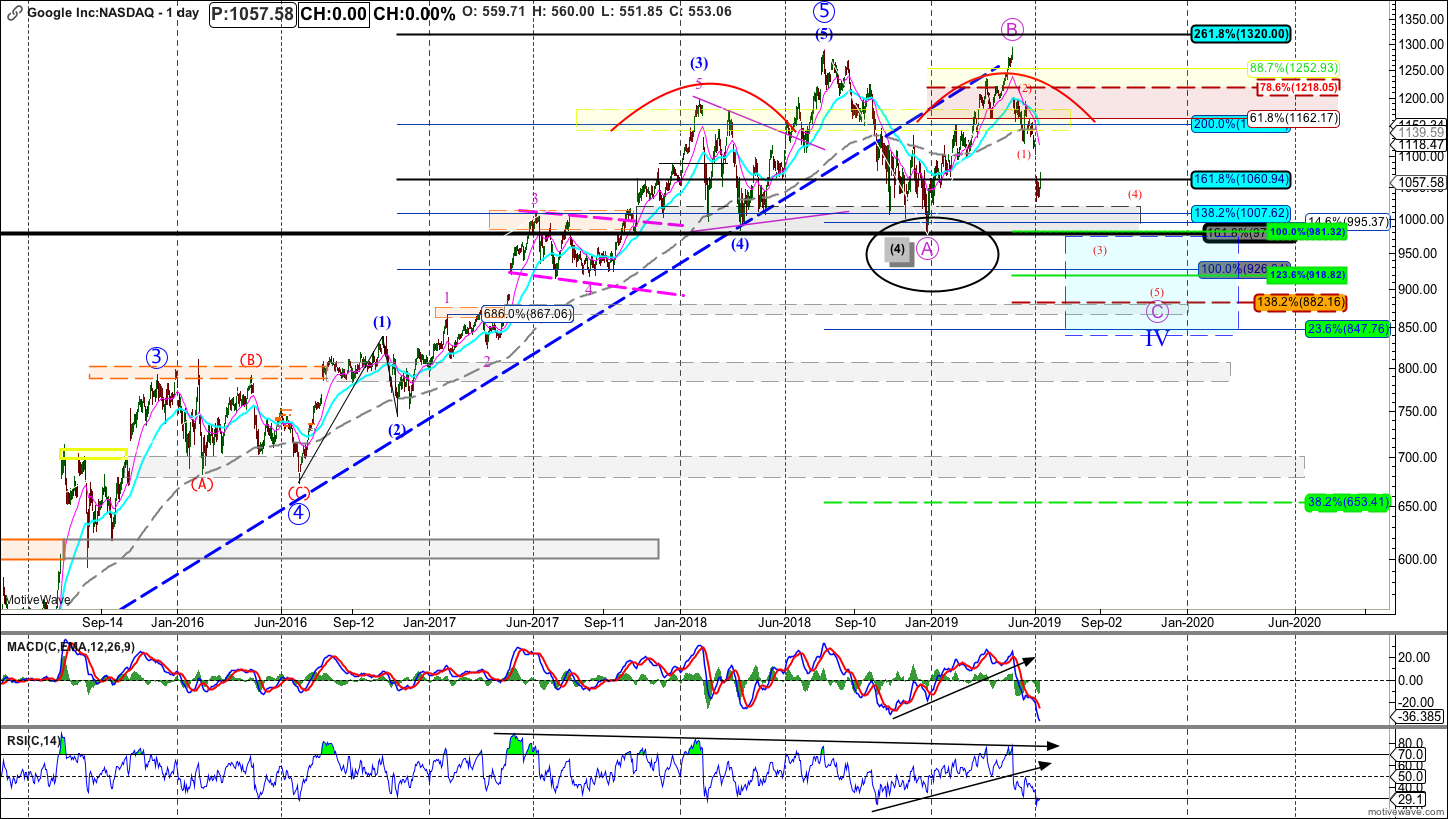 JPM looks bearish to me...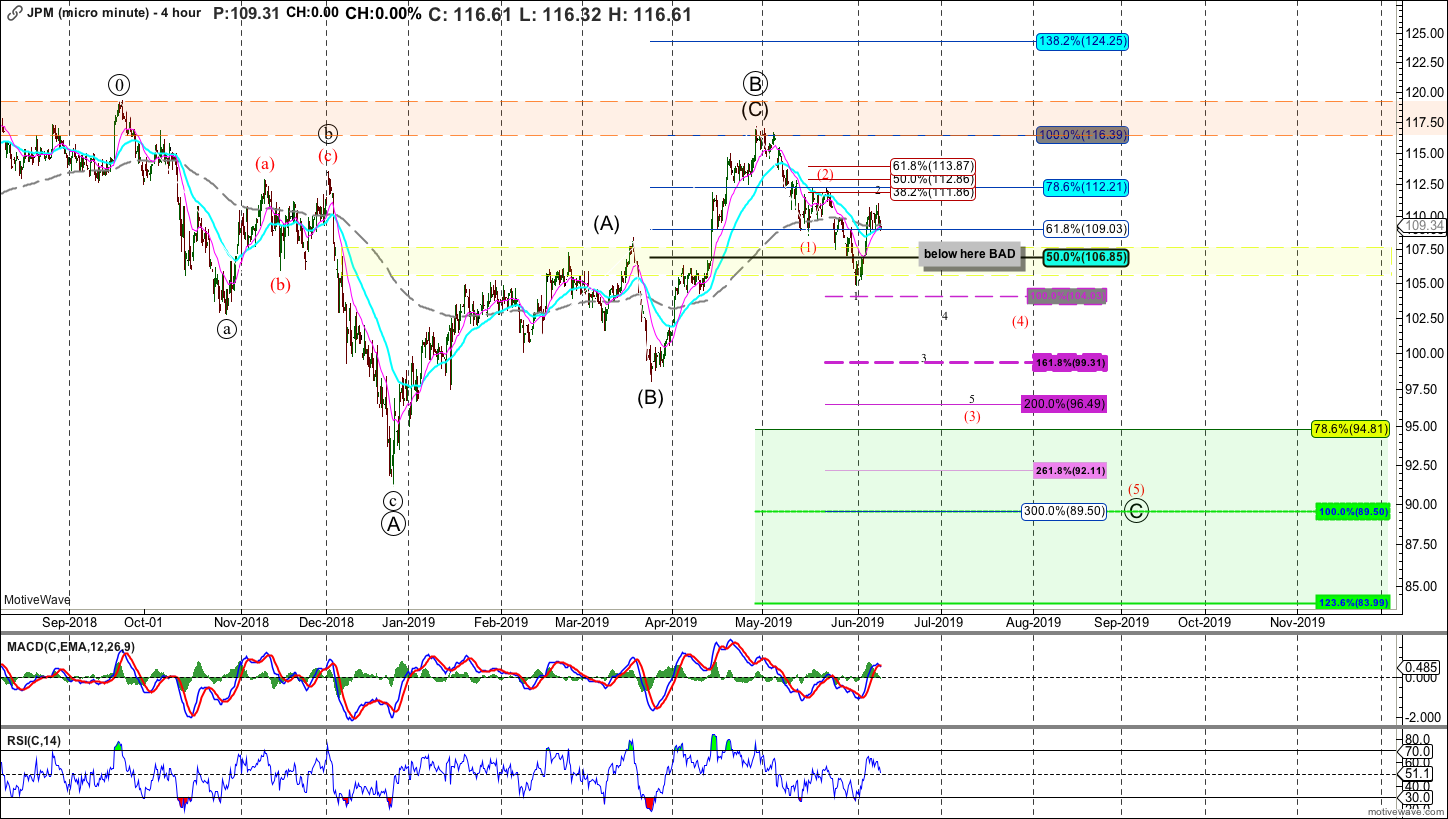 BAC similar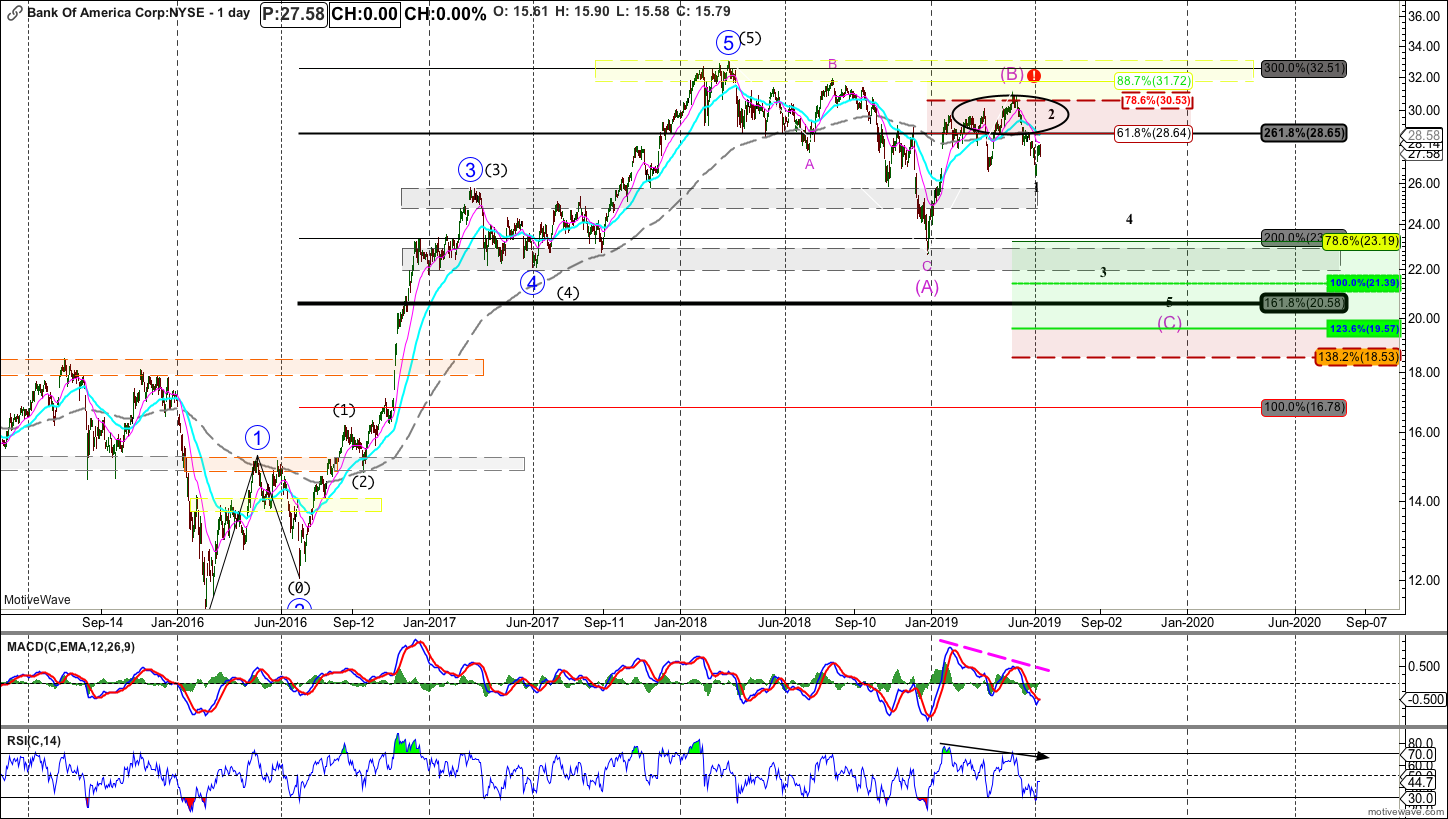 BRK.B similar
FB: like AAPL, GOOGL, AMZN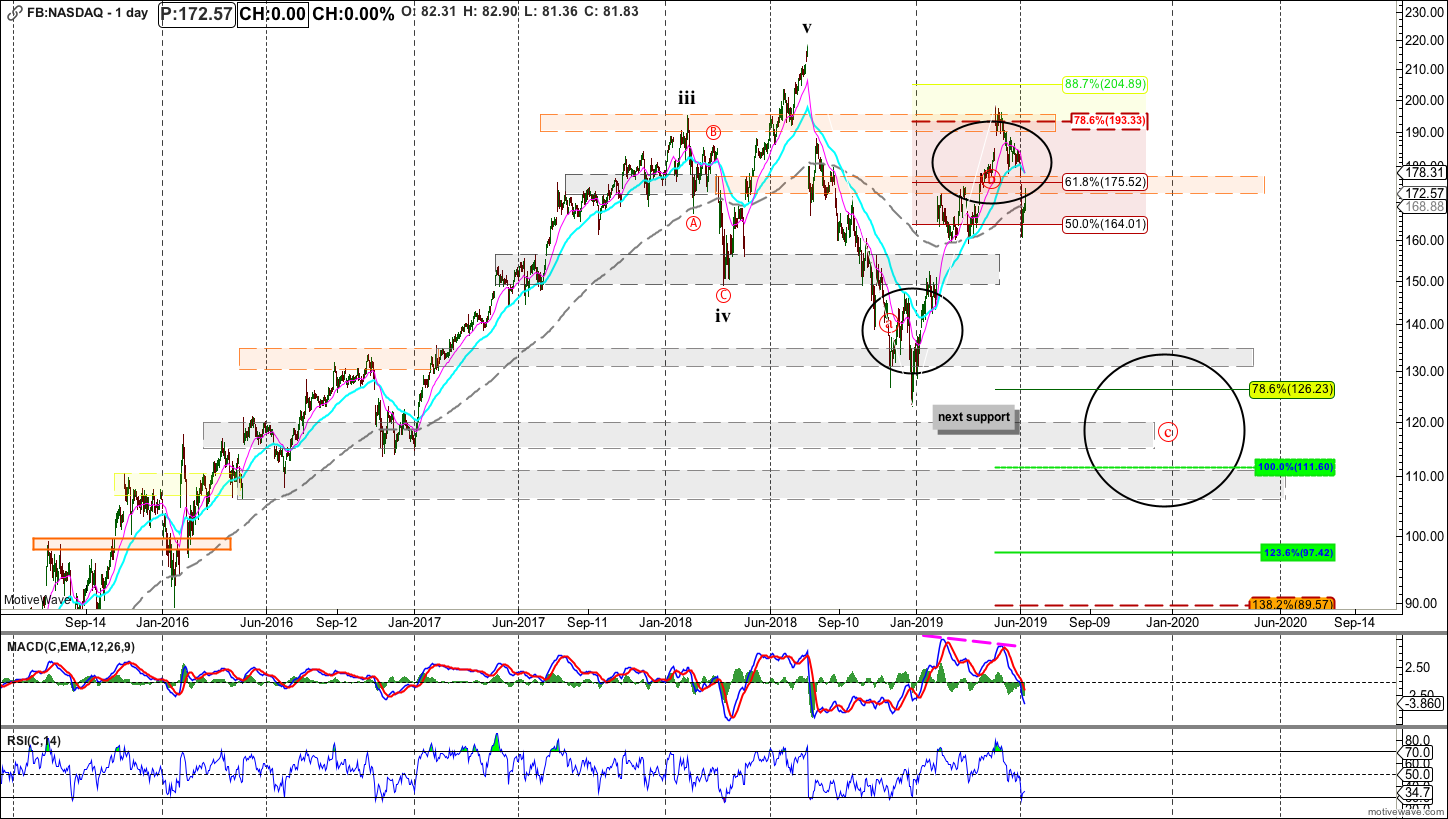 V: ending 5th....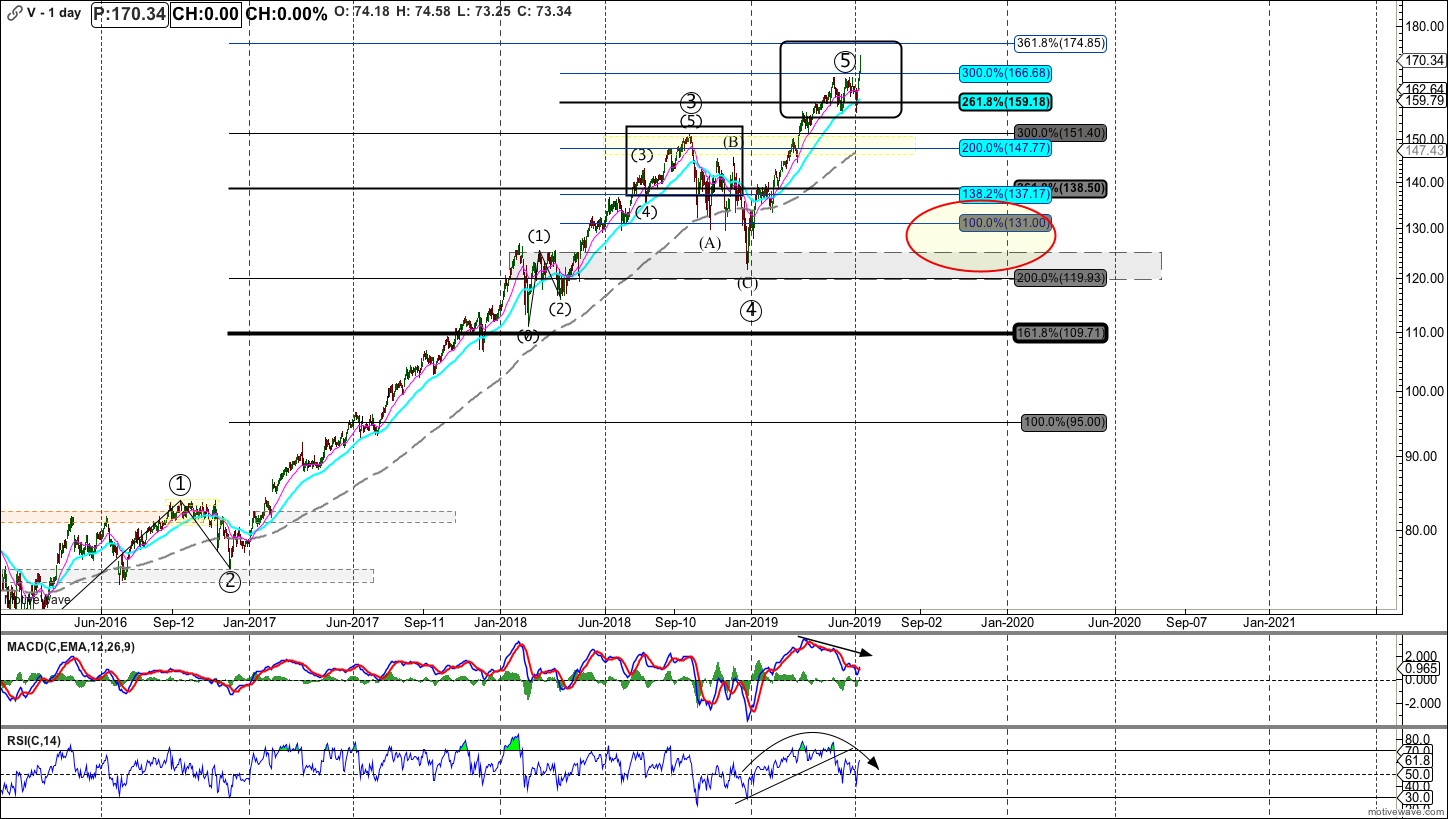 MSFT ending 5th....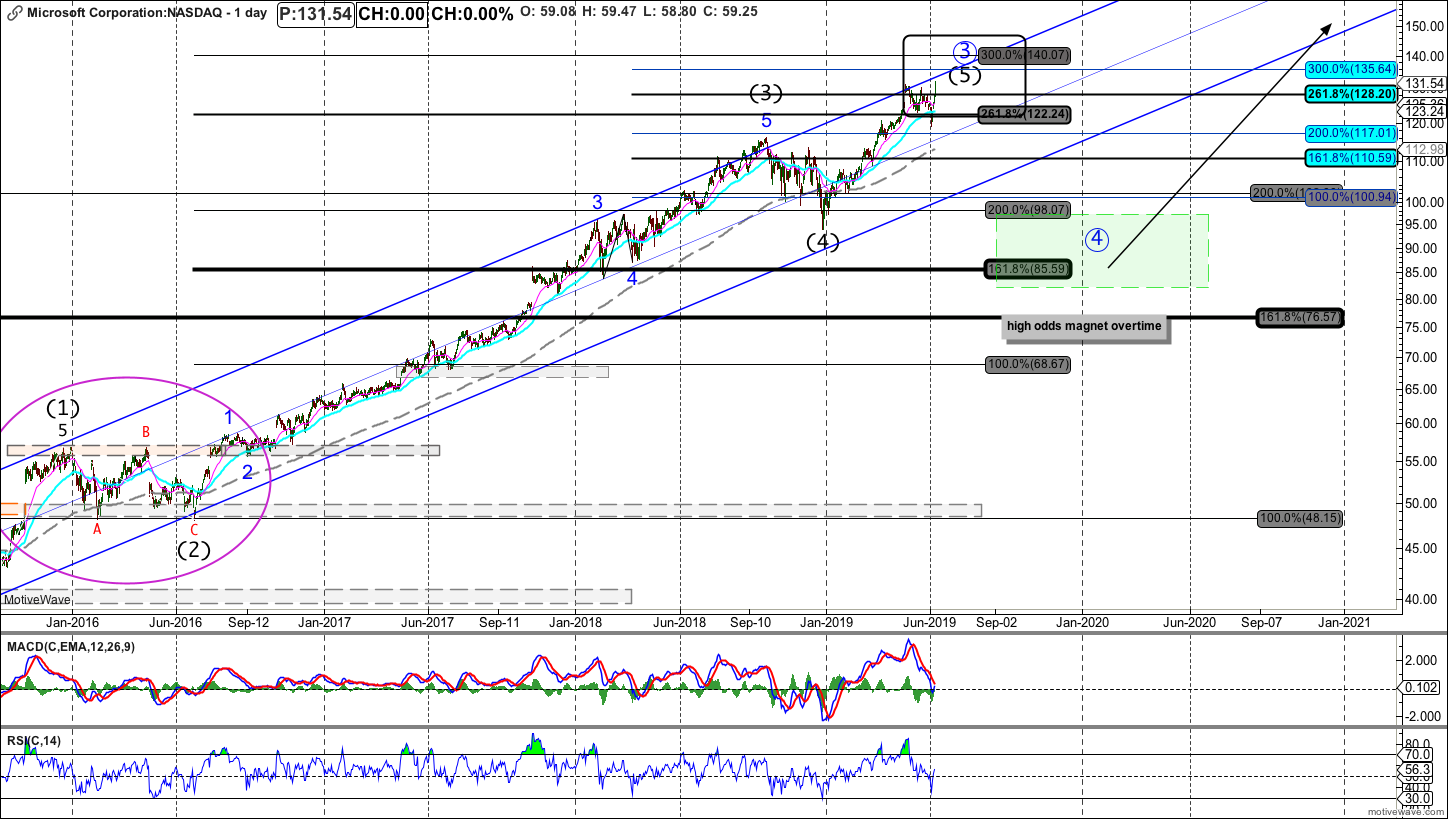 So there is no way i look at microland in aggregate and get the sum of the parts ready to breakout in a wave 3 up!  just not there...you have clear B-waves combined with ending 5th waves....not a stance for initiation higher...very different construct than what we had in 2016....
I have yet to see impulse move higher in indicees while Im getting substantial deterioration in my leading economic indicators....they are still falling and i expect them to continue based on other work....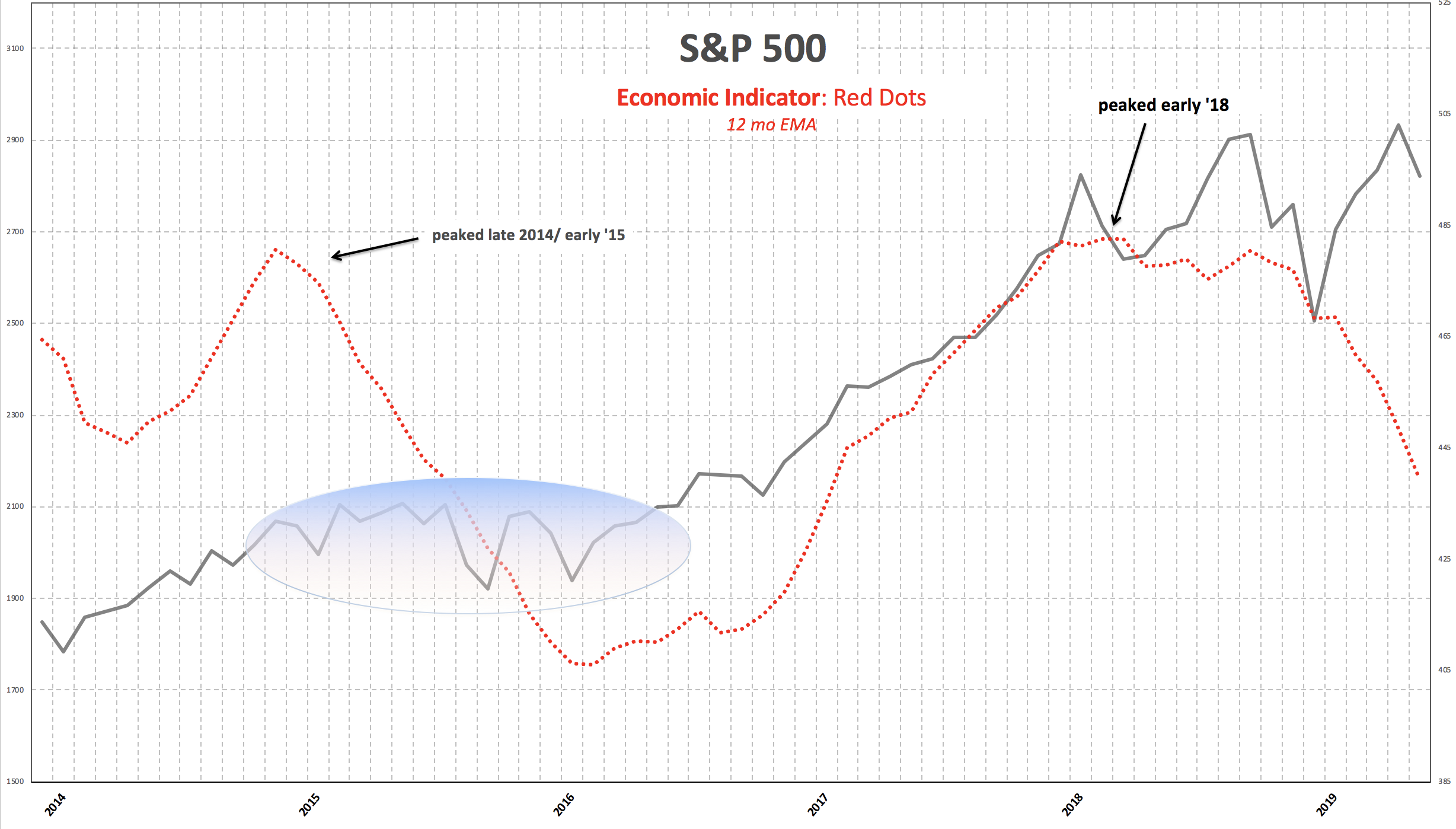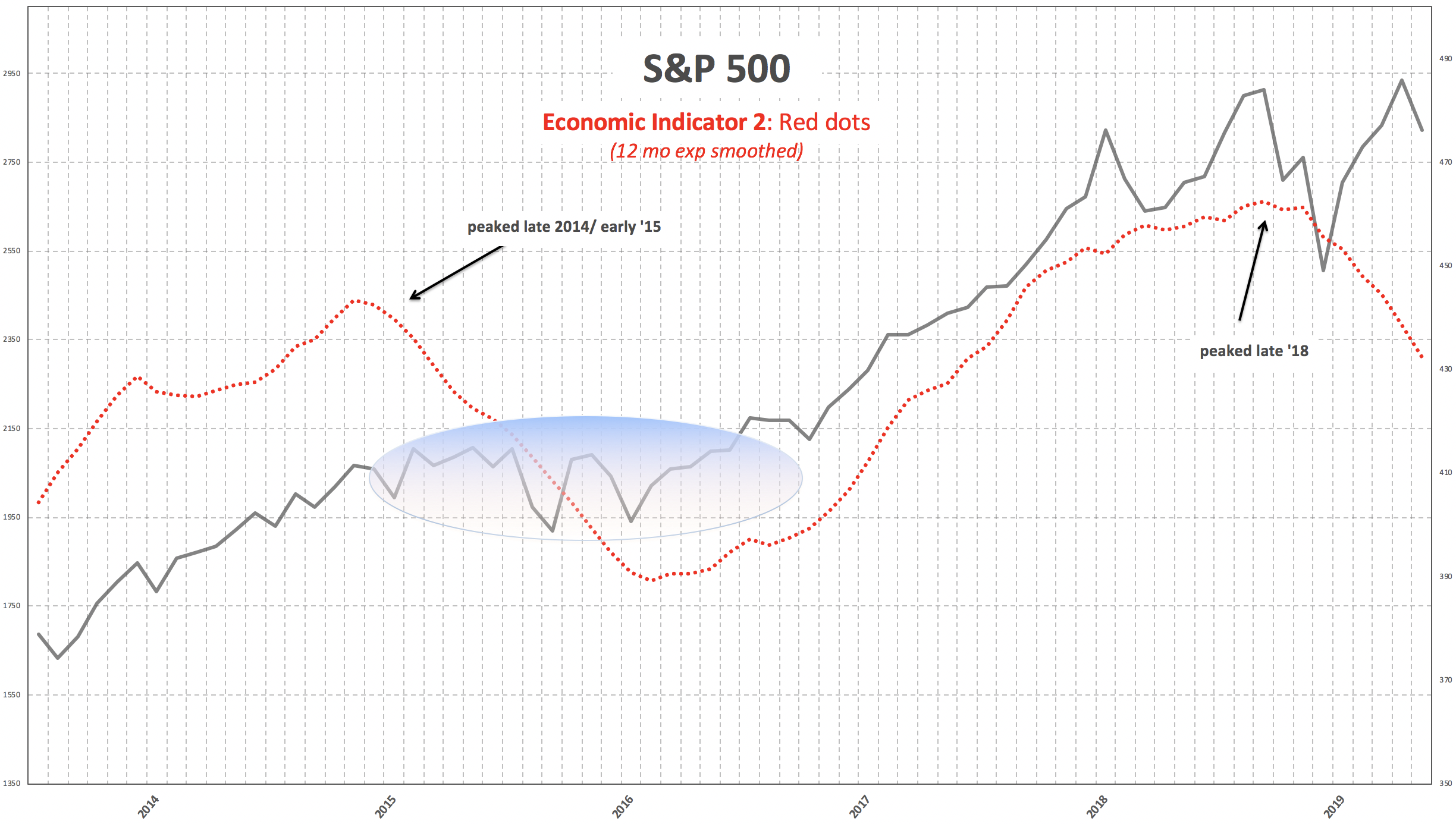 And the yield curve and bond market are saying....uh look at me the economy is awful as the curve continues to take on capital like we have not seen in a decade....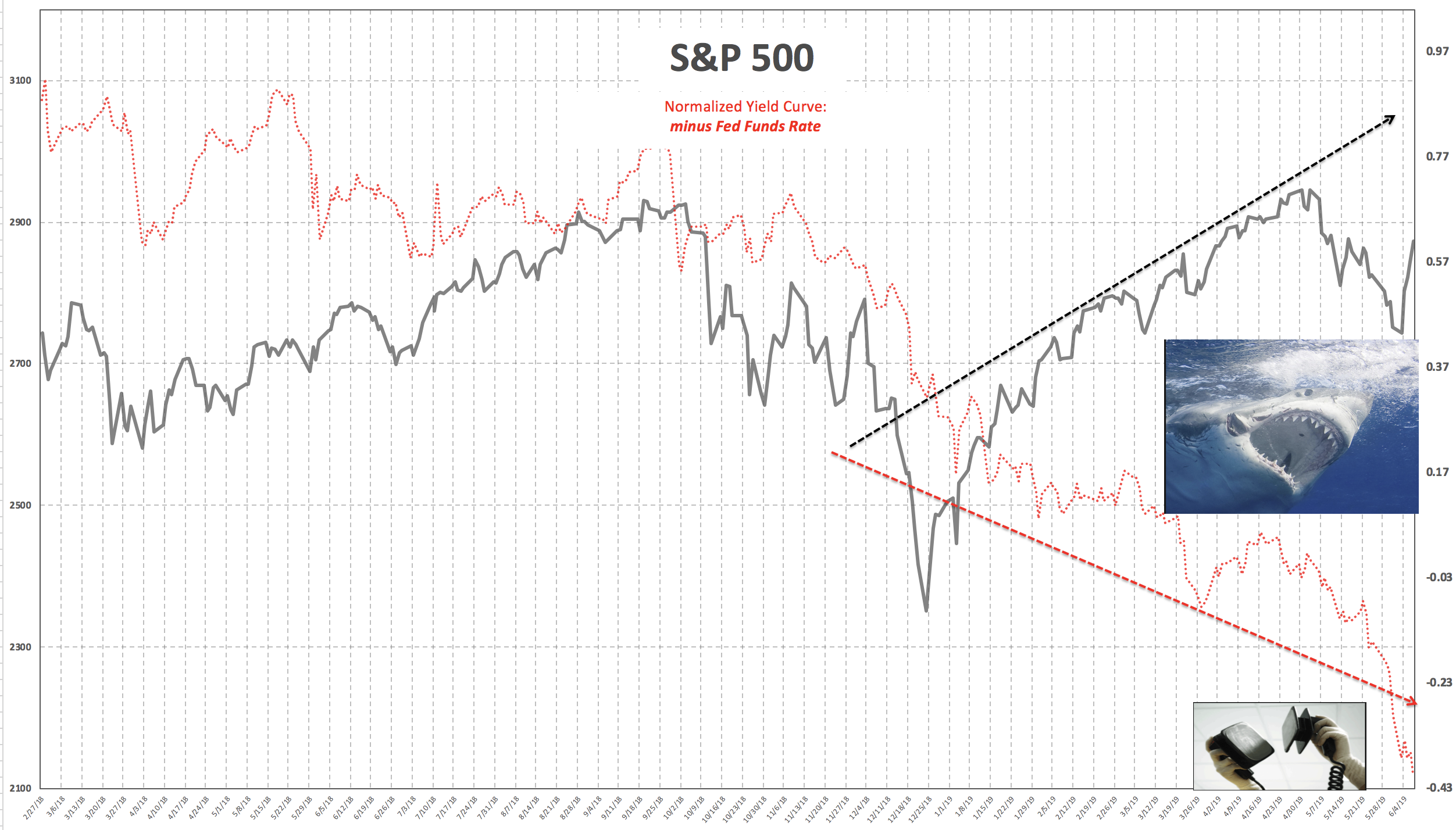 We actually got a complacent spike on PC readings friday...
So this is just a sample size again of what i track...but the aggregate does not have me in the belief we are about to embark on a 3rd wave higher....
So if my resistance levels get taken out on the upside this week i will post what i will do about it....till then i don't think this has the energy/strength/pozaz to breakout....
Anyway....thought i;d share some behind the curtains work....enjoy the rest of your sundays