Market Analysis for Feb 27th, 2019
GDX - adjusting my wave (iv) support region.
Please note: My regularly updated coverage areas on EWT are the Nasdaq 100, Russell 2000, and Bonds. Posts outside of these areas, such as this post, are provided on an ad hoc basis and don't imply ongoing updates.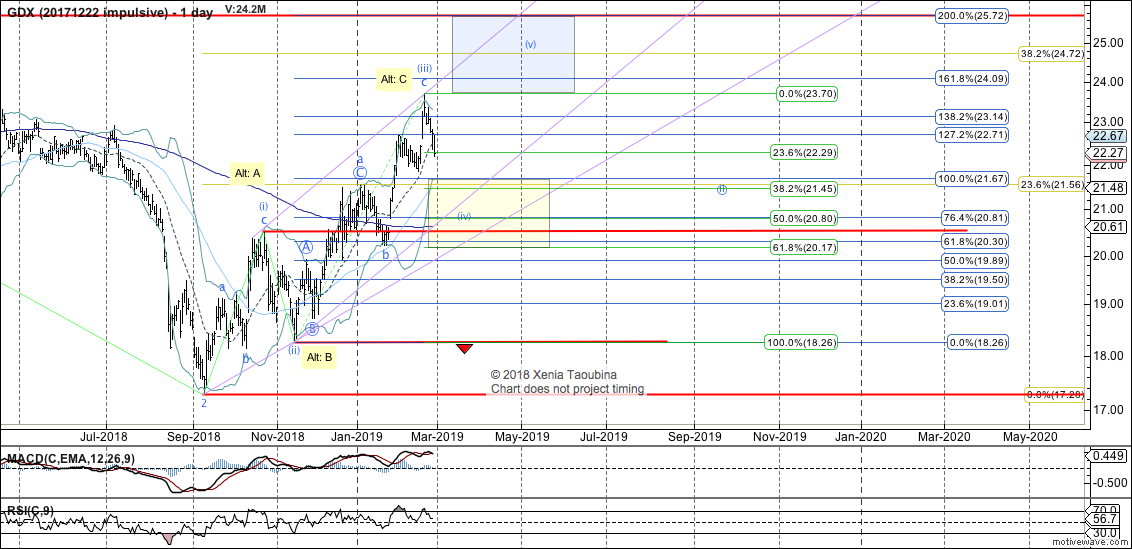 GDX - 20171222 impulsive - Feb-27 1518 PM (1 day)