We may be heading higher sooner than expected
As noted in the wave alert sent out earlier today, since SPX was able to clear micro resistance from the move down into yesterday's low, as well as produce a potential micro 5 waves up from yesterday's low, probabilities appear to have shifted in favor of wave (c) of iv in the red count having already started.
I also mentioned this morning that even though the cash chart did not reach the ideal targets for wave (b), the move down last night in futures did tag the .500 retrace, so it was enough to satisfy expectations. A little frustrating that we did not see those levels printed during regular trading hours, but it is what it is.
The only scenario that I can imagine at this point that would give us the deeper (b)-wave still would be a spike down and reversal tomorrow that happens after the Fed announcement. Otherwise, at this point I have to assume that red wave (c) of iv has started.
If red wave (c) of iv has started, then the micro 5 waves up into today's high would count as wave i of (c), with the current pullback into the close as the start of wave ii of (c) which can reach a little lower tomorrow morning. I've also attached a micro chart to show this path in more detail.
However, a break below 1887.50 SPX would start to suggest that perhaps red wave (b) of iv is still in progress, shown on my hourly chart in green, which would allow for a c-wave back down to yesterday's low or even down to 1860 SPX for a larger flat structure.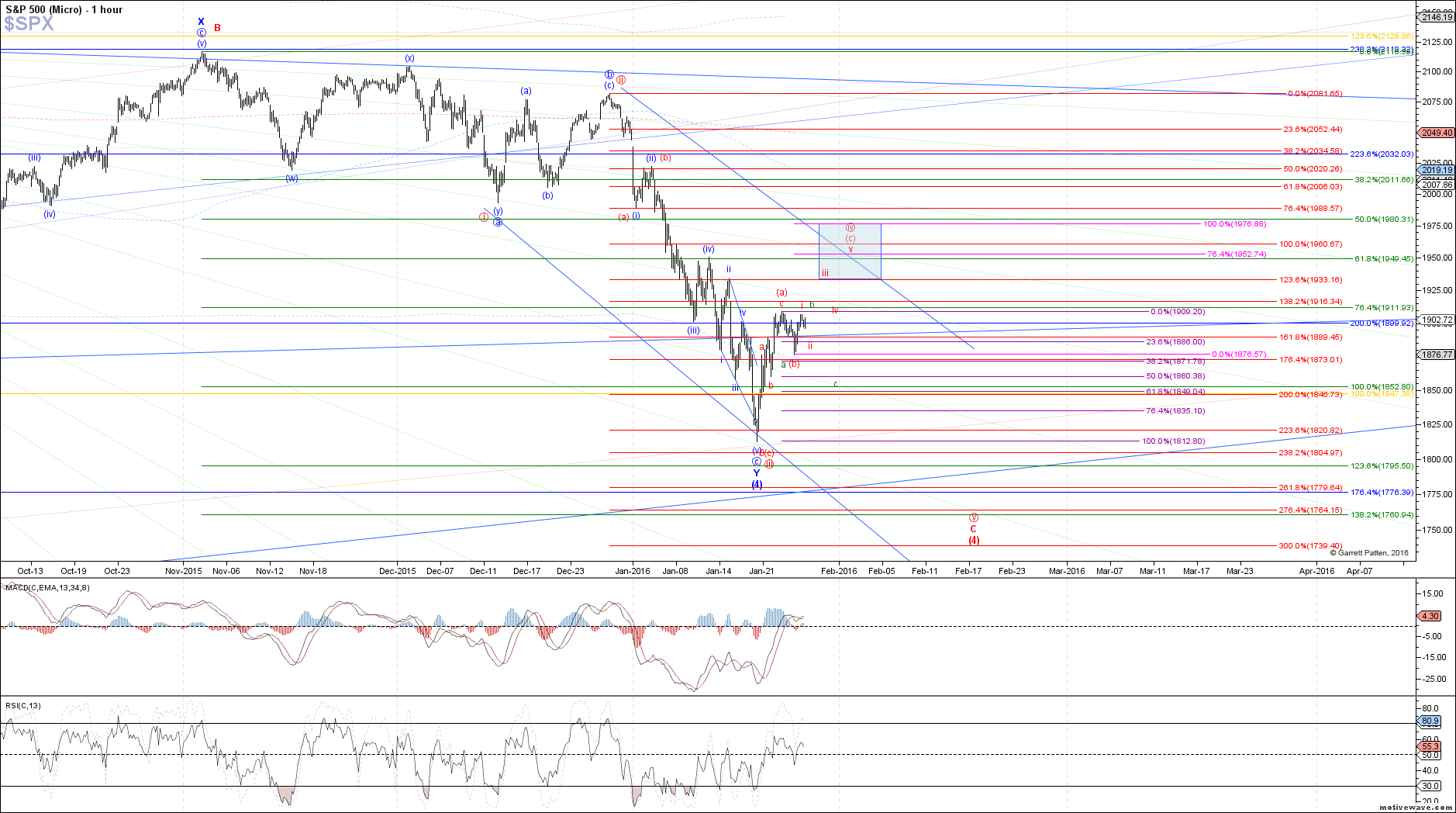 $SPX - Micro - Jan-26 1347 PM (1 hour)
$SPX - Intraday - Jan-26 1347 PM (5 min)