Upside target met, watching for a local top
Today the ES made a new local high, exceeding yesterday's high as expected. Price has now tagged the lower end of the target region between 2081.75 - 2089.50, from which I expect a pullback in either red wave b of (d), or the start of a move down to a new swing low in wave c of (y) in the blue count. However, until price takes out 2072.25 followed by 2070, we may see this 5th wave off the pre-market low grind a little bit higher into the blue box as a larger ending diagonal.
Below 2070 though should signal that a local top has been struck, at which point we will watch carefully the nature in which price pulls back. If the decline off the high is clearly corrective into retrace support, it would be suggestive of the b-wave of (d) in the red count, and we can look for a potential long entry to play the move up in wave c of (d). Otherwise, a micro 5 waves down off the high would be supportive off the blue count instead, and we can look for a corrective bounce in wave 2 of c to short a 3rd wave back down to last week's low.
In the off chance that ES gains momentum to the upside from here and blows past 2090, I would assume that the (d)-wave of the red triangle count is just taking a more direct path, rather than needing a consolidation in wave b of (d) first, but I do not expect to see that happen.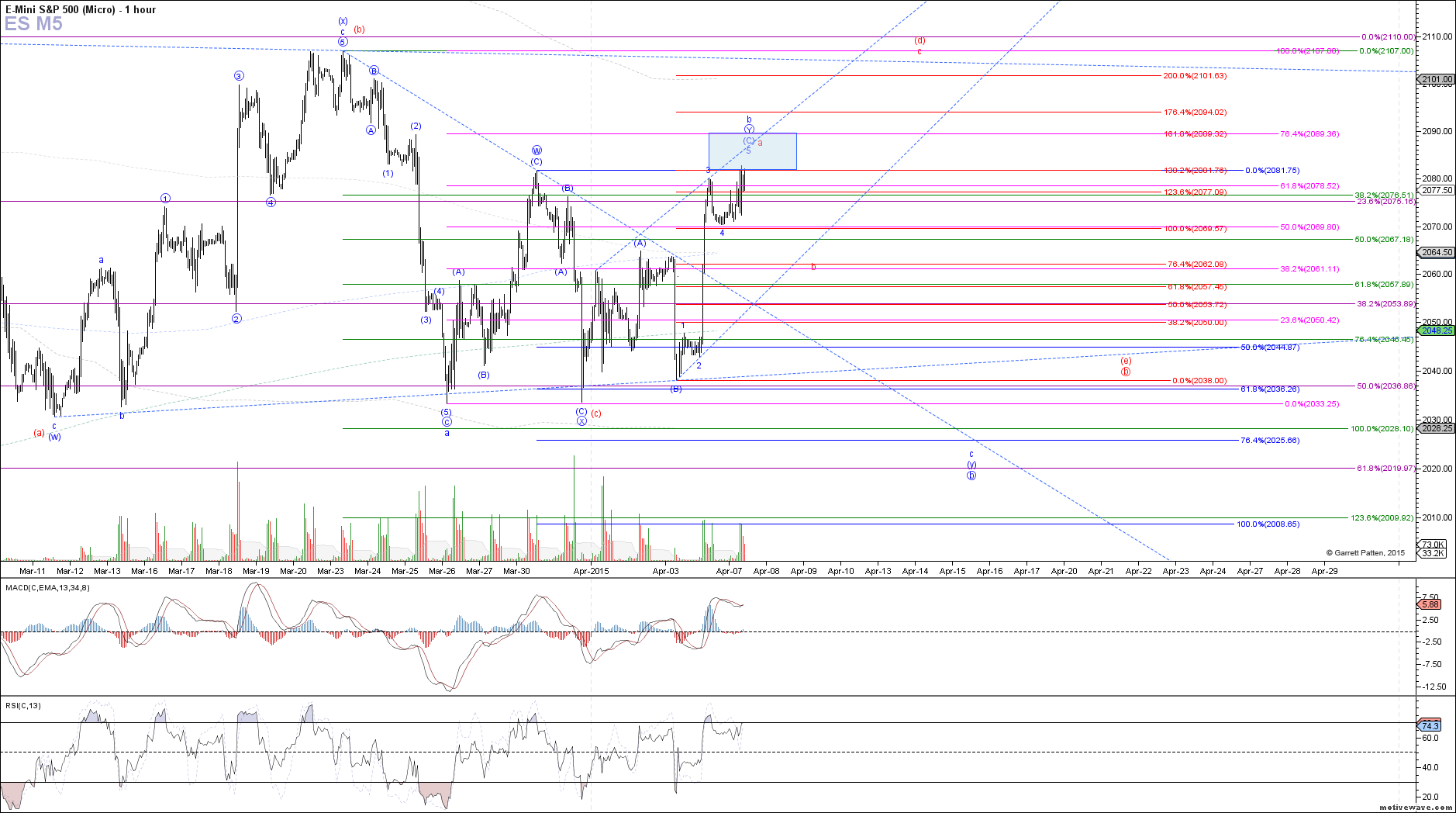 ES M5 - Micro - Apr-07 1315 PM (1 hour)