Uneventful day - Market Analysis for Jun 21st, 2016
Fairly uneventful day in the market today, so not a whole lot has changed since the alert sent out this morning. The SPX remained below yesterday's high, so far bouncing in only a corrective 3 waves off yesterday's low. This action keeps the operative count shown in red alive and well still, with price potentially starting a c-wave down from here into 2031 - 1989 SPX to complete either all of wave 2 or just another a-wave of a larger wave 2.
This will remain the preferred path as long as price stays below yesterday's high, otherwise a move back above there would allow for a possible leading diagonal off last week's low, which would open the door to something more immediately bullish under the blue count as a i-ii of wave 3 in place off the May low.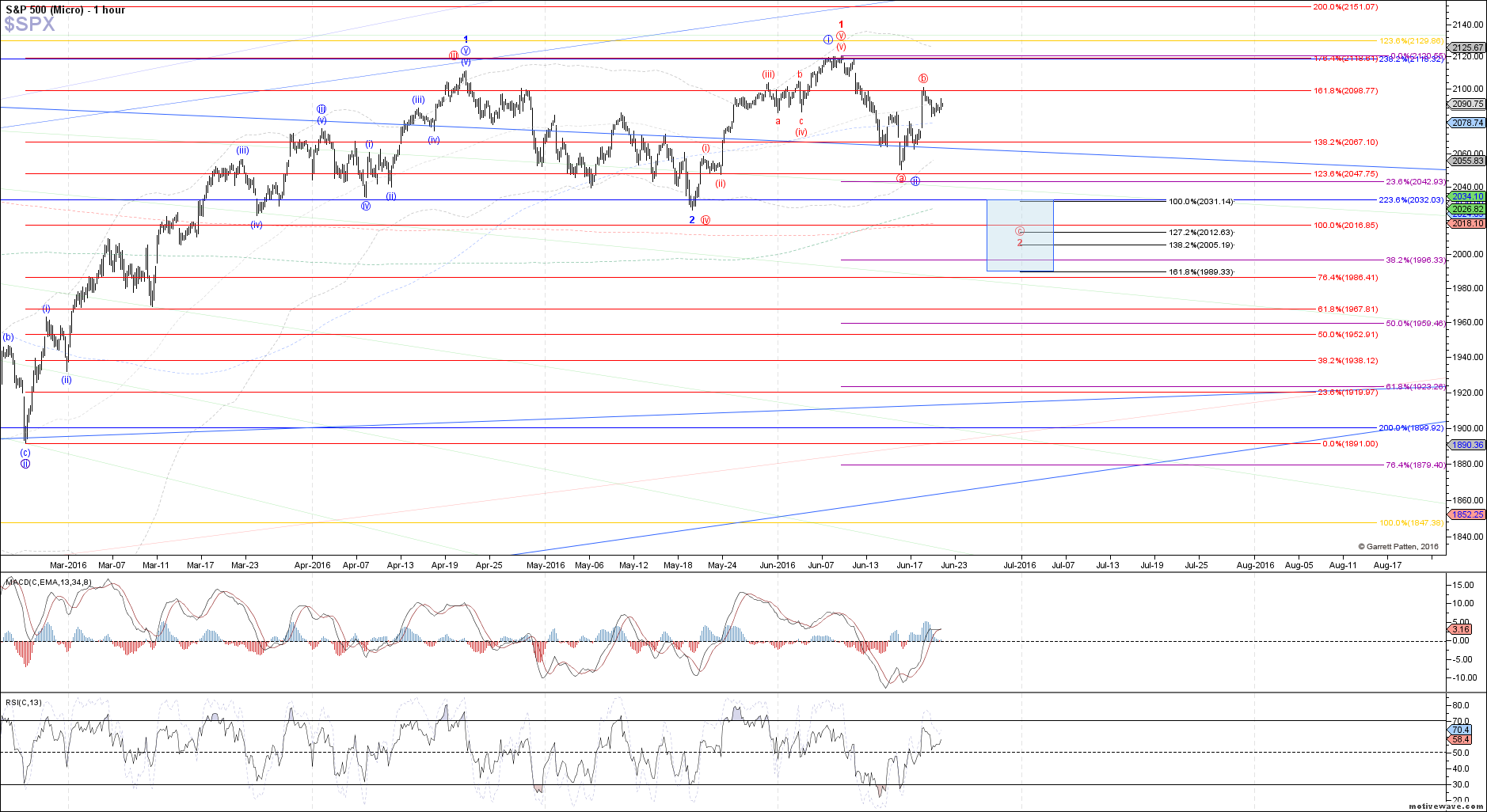 $SPX - Micro - Jun-21 1311 PM (1 hour)