Typical fed day - Market Analysis for Mar 21st, 2018
The market cooperated very well with expectations today, ramping higher into the FOMC and spiking up to reach the 2745 ES target shortly after the announcement before reversing strongly lower. Based on today's action, I am very much open to a top in place now for this corrective bounce off Monday's low, but still looking for more confirmation before assuming so.
Since price technically only completed a micro 3 waves down following the spike high after the FOMC, it is not reliable enough to be certain of immediate downside yet. If price can turn back down and break below the low made earlier this afternoon at 2710 SPX though, it would make odds of an immediate break down much more likely.
Until then, I must also consider a slightly larger flat shown in red (5 min chart), where today's high completed wave a of the flat and the pullback into the afternoon low was a b-wave. That would allow for another near-term move higher as wave c of the flat, targeting the next retrace fibs between 2747 - 2760 SPX that were mentioned yesterday.
Either way though, the price action off Monday's low continues to look convincingly corrective, so I still expect lower levels will eventually be seen and for the downtrend off the March high to resume.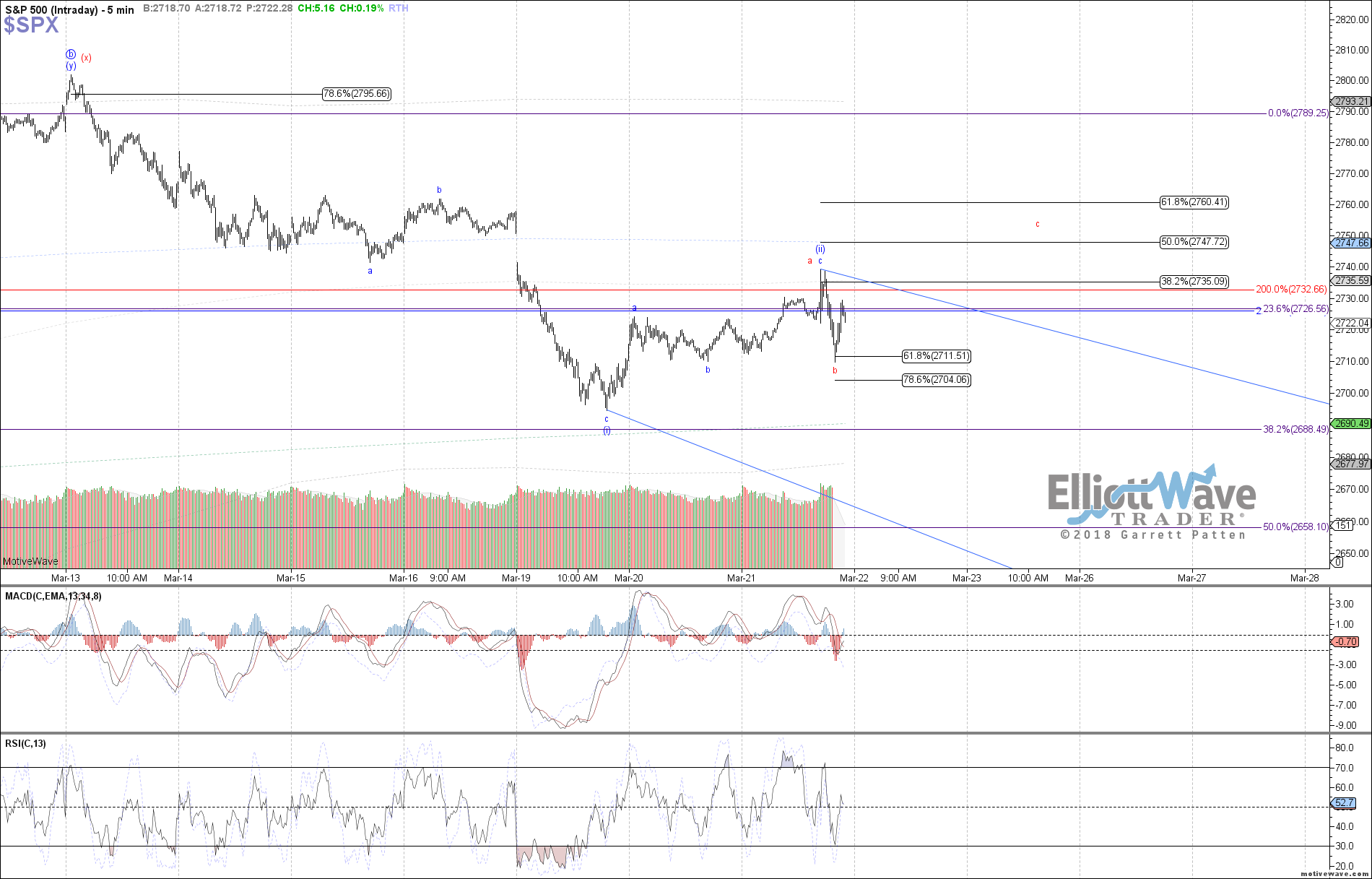 $SPX - Intraday - Mar-21 1227 PM (5 min)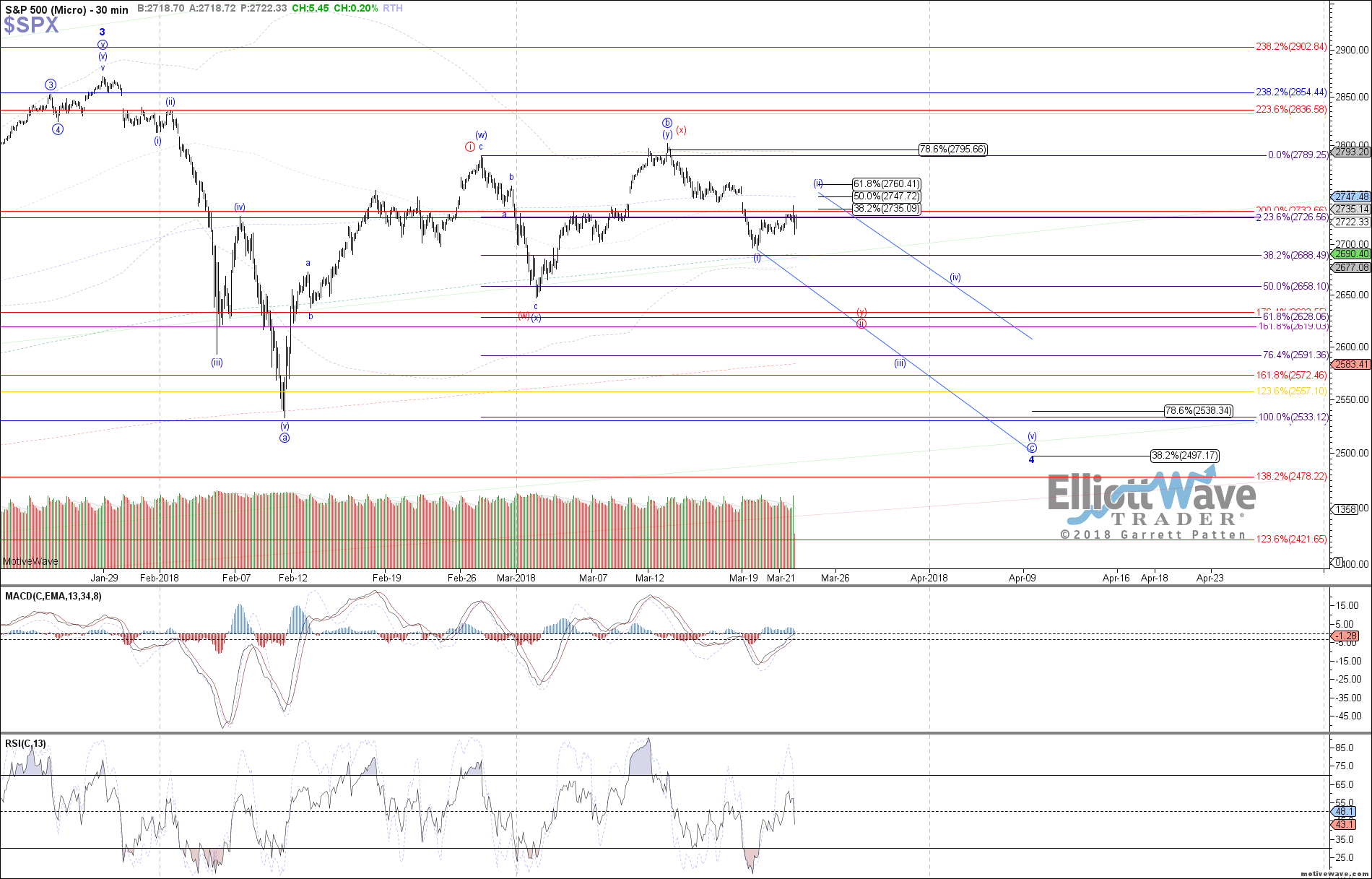 $SPX - Micro - Mar-21 1227 PM (30 min)