Another day, another chop-fest. Today's action in the ES did very little to add to clarity regrading near-term direction, so rather than pouring over micro patterns, which are unreliable at this time, I think focusing on support and resistance will be more effective here.
While the initial drop from yesterday's high into the pre-market low this morning can reasonably be interpreted as 5 waves down, we do not have anything confidently impulsive in either direction since. Therefore, as long as price is above 2062, we very well may see another push above yesterday's high, targeting 2089 - 2094 to complete wave 5 of c in the red count, which would also complete the (d)-wave of the triangle.
On the other hand, a sustained break below 2062 (more than just a spike below and reversal back up) would likely put pressure on ES to the downside, which could very well be swift as a 3rd wave in the blue count, eventually taking price below the March lows to the target region between 2028 - 2009 that we were originally watching.
Overall, this corrective action continues to get more and more complex, making it difficult to navigate micro swings in real-time. Sometimes a reminder is needed that cash is also a position, and one does not need to be in the market at all times. Waiting for a better setup to emerge before placing any large bets is never a bad idea.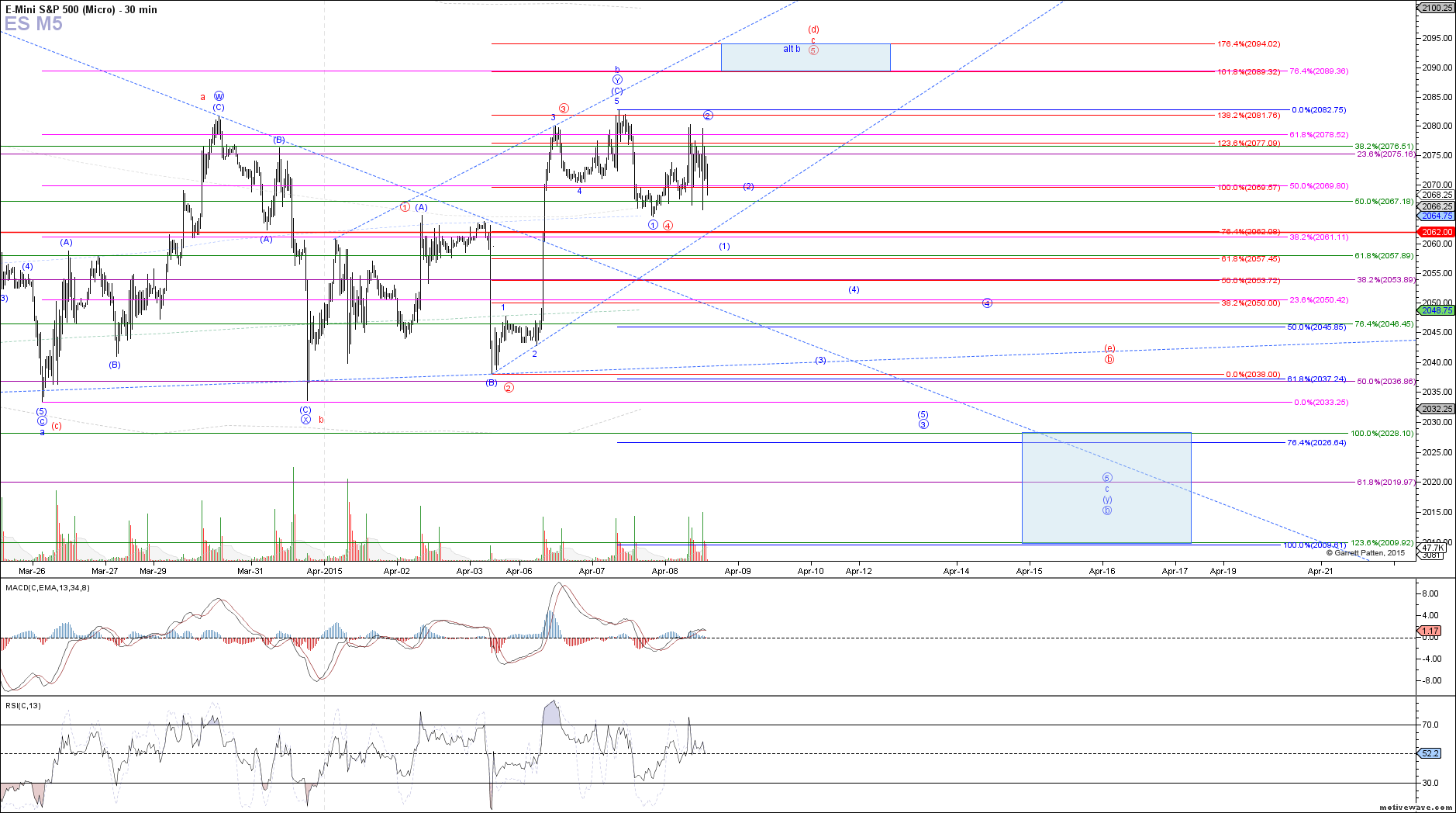 ES M5 - Micro - Apr-08 1331 PM (30 min)