Target reached, waiting for confirmation of a bottom
After the initial bounce higher this morning, the market then proceeded to stretch lower as suggested in yesterday's update, reaching the 2241 - 2238 ES target region cited. Therefore, we now have enough waves in place to consider C of iv as complete, but so far nothing off the low to confirm that yet.
Along with 5 waves up off the low, price needs to clear today's high at 2250 ES in order to start confirming a bottom and the start of our next rally phase as wave v of (iii). Otherwise, another attempt at one more low is still possible with 2234.75 ES as the next main support fib below.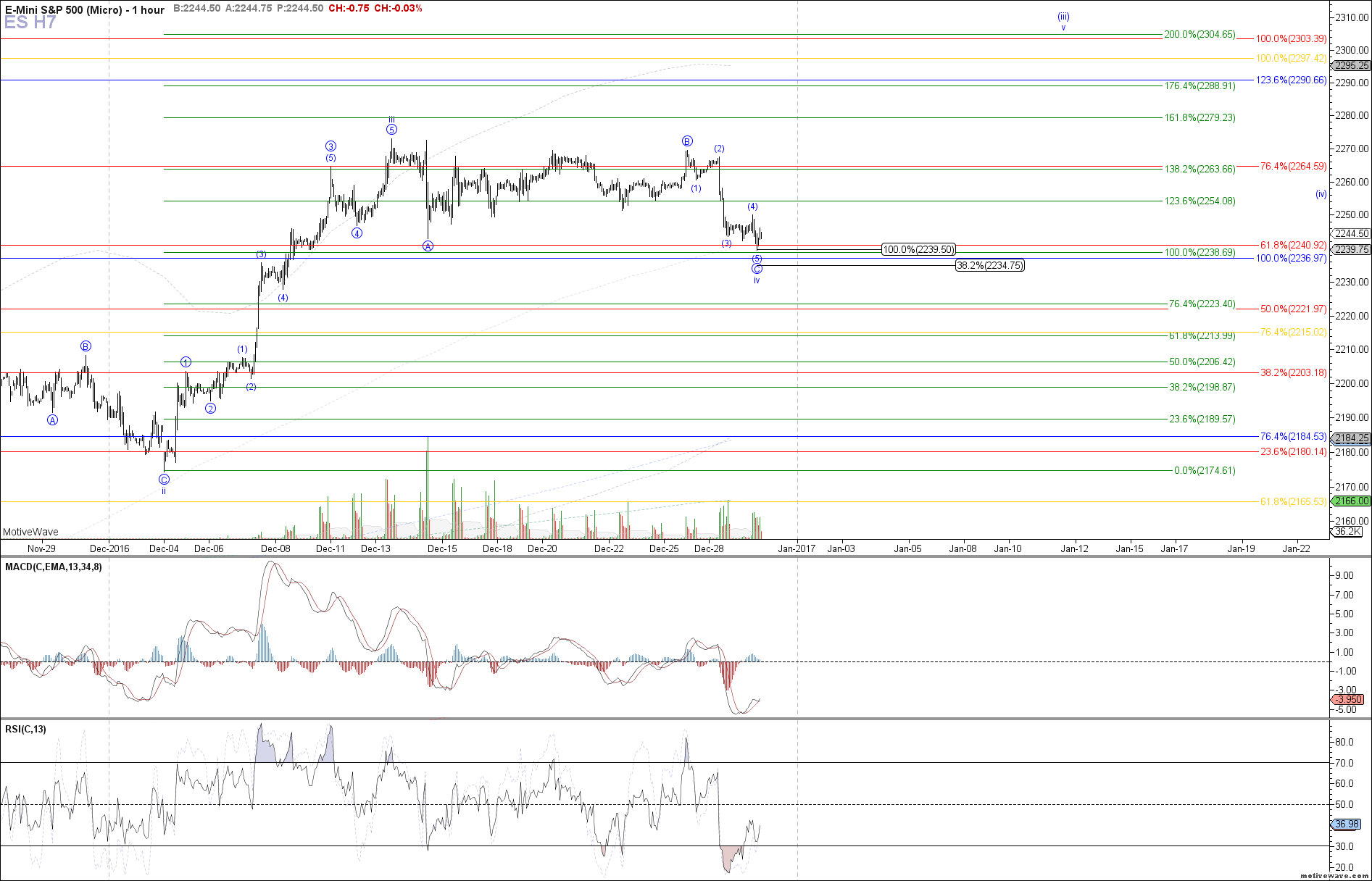 ES H7 - Micro - Dec-29 1325 PM (1 hour)