Target reached for pullback
The market gapped lower today, following expectations for further downside needed in wave (ii) of iii under the standard impulse count off the May low. So far, the SPX has tested the .382 retrace at 2747 with the low made this morning, satisfying the minimum expected target for wave (ii) of iii (ES even reached the .500 retrace at the overnight low).
Therefore, we can easily consider that wave (ii) of iii has completed, and price is now beginning wave (iii) of iii and heading back above the January high next. However, in order to confirm that, ultimately a break back above the high made yesterday at 2775 SPX will be needed. Until then, there is technically room for lower in wave (ii) of iii if needed, with the .500 retrace at 2733 and the .618 retrace at 2720 as the next support levels below.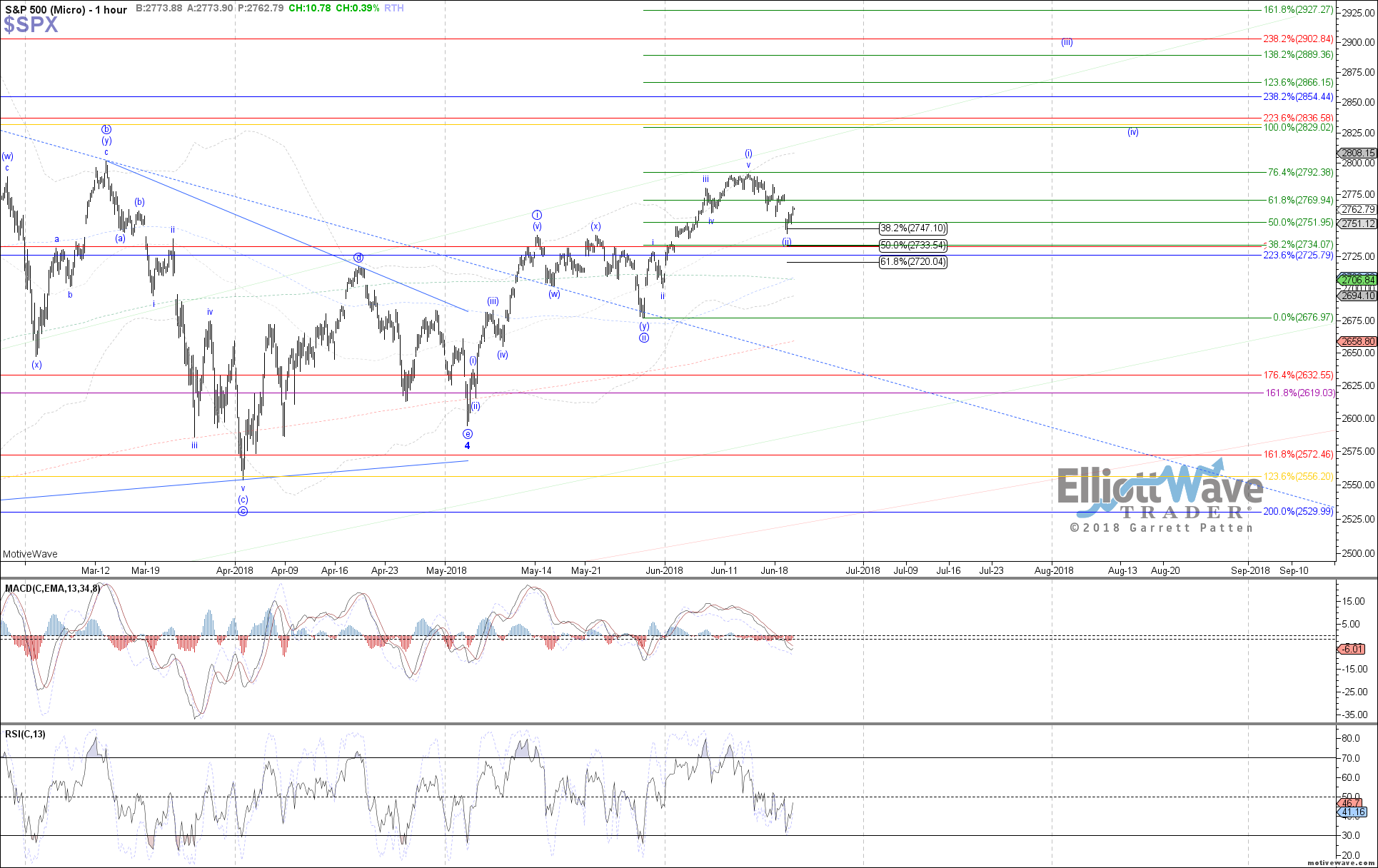 $SPX - Micro - Jun-19 1201 PM (1 hour)