Target objective met - Market Analysis for Jun 7th, 2016
The market drifted higher today, reaching the lower end of the blue target box at 2118 SPX near the end of the day. With the minimum target met, I will now be on the lookout for a local top and turn back down as either blue wave c of 2 or the start of wave 2 in the red count.
However, with no sign of a local top in place yet, there is still room for price to extend higher, potentially even as high as 2151 SPX although I am not necessarily expecting that.
A break below 2101.50 SPX is still what I am looking for as an initial indication that a top has been struck with confirmation below Friday's low. After which, I would expect at least the May low to be revisiting again before a tradable bottom forms.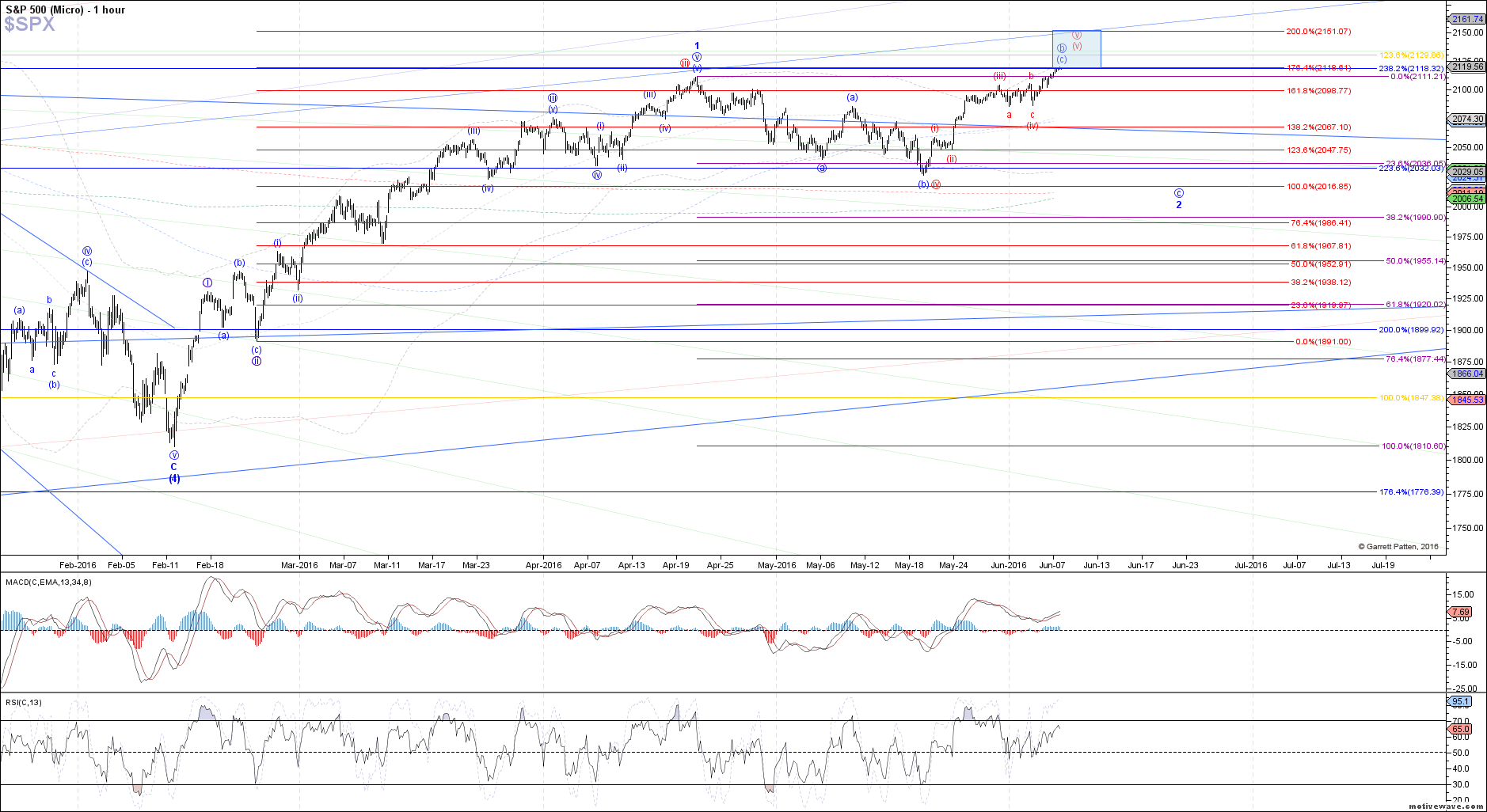 $SPX - Micro - Jun-07 1234 PM (1 hour)