Support finally breaks - Market Analysis for Apr 28th, 2016
Despite a strong rebound this morning, the market held resistance and finally gave us the breakdown this afternoon that we have been looking for. This action should confirm a top in place for wave (b) and the start of a (c)-wave down, targeting a minimum of 2059.50 ES.
However, I think that there is a good chance that this (c)-wave will extend past the measured move target, being able to reach the 1.382 - 2.00 extension instead, which is 2046.50 - 2026 ES.
Assuming that price is able to follow through down near the April low, it would complete either wave iv of a larger impulse off of the February low shown in red, or wave a of 2 in the blue count that has already topped in wave 1.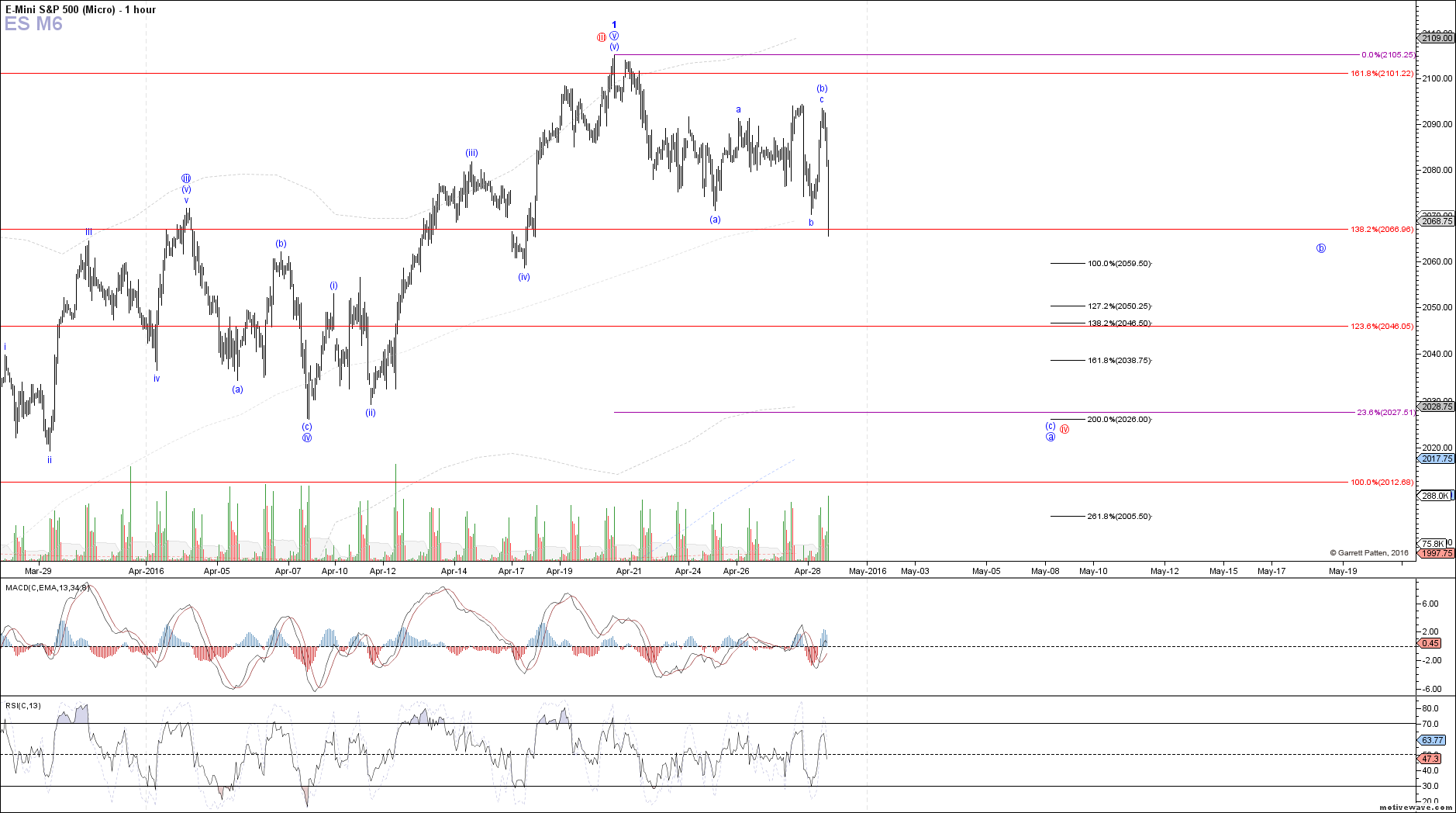 ES M6 - Micro - Apr-28 1336 PM (1 hour)