Still tentatively looking down
The market continued higher after the open to test the 2184 - 2188 SPX resistance region for a larger b-wave of (a) in the blue count, and held that elevation into close. Despite no clear immediate downside setup after today's action, and price climbing higher than ideal for the b-wave under the blue count, evidence that I am seeing across various charts still appears supportive of a larger pullback needed in equities. Therefore, below 2188 SPX and the blue count remains my primary path, which should turn down in a c-wave of (a) soon below yesterday's low.
However, because it is not up to me, if price decides to continue climbing higher instead, clearing the 2188 SPX resistance, it would start to reduce the probability of the blue count and increase the probability of the more immediately bullish red count. A breakout above Monday's high and we would have to consider that price is already in the heart of a 3rd wave up, despite that not being my preferred outcome at the moment.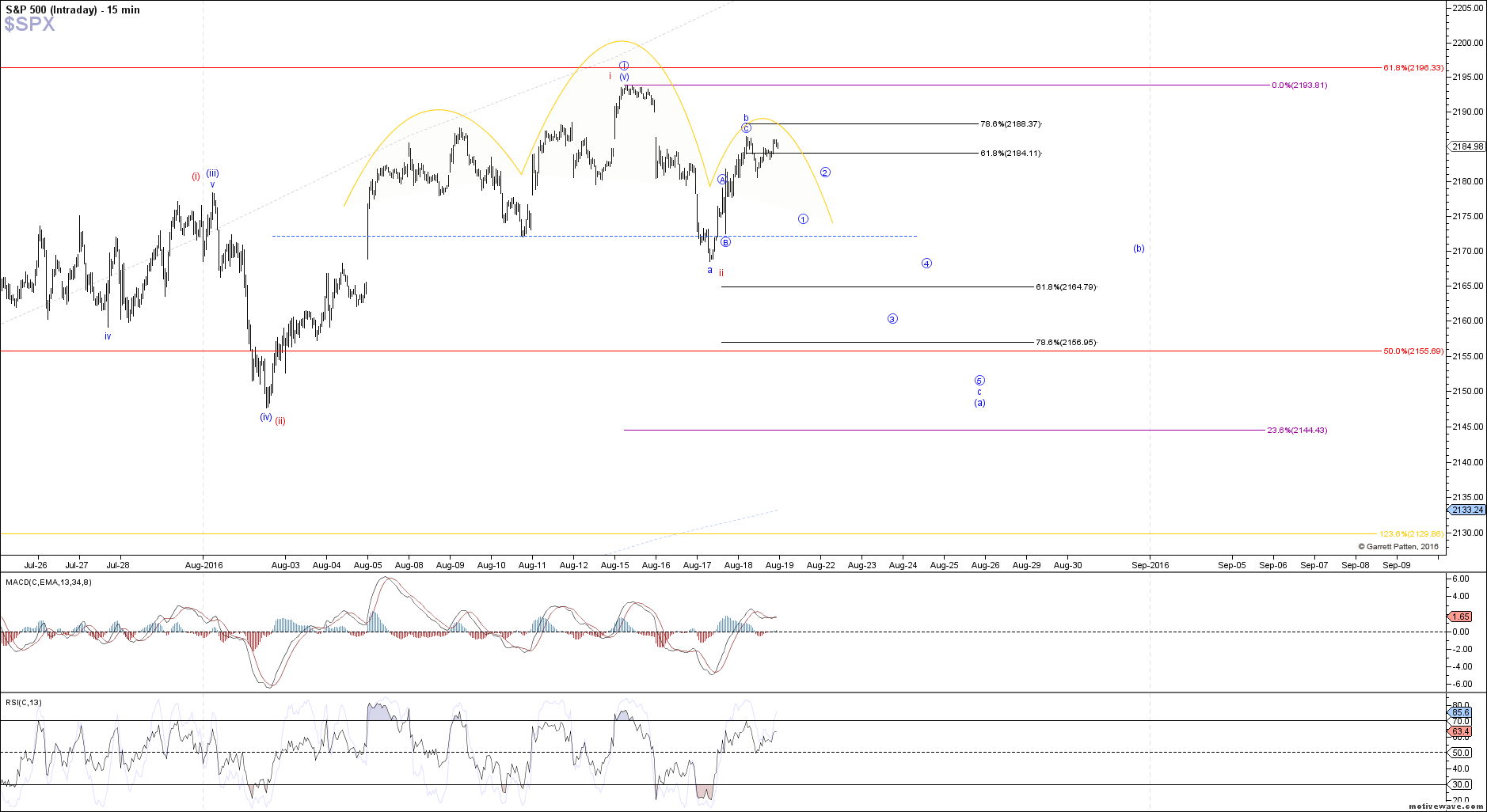 $SPX - Intraday - Aug-18 1351 PM (15 min)