Still skeptical despite extension
Yesterday the market left us without confirmation of a local top, and sure enough today it did again what it has been doing best recently, by making another new all-time high. While these extensions can be frustrating, especially if you are trying to trade counter-trend in this region, I still can't find the evidence out there to sway my opinion and expectation for another swing lower needed from here.
Back at the beginning of March when it looked like we were topping in wave iii of 3 shy of the ideal 1.236 extension, myself and Avi both noted the strong potential for an expanded flat wave iv where the (b)-wave within wave iv would exceed the prior high to reach the 1.236 extension that wave iii fell short of (which often happens when a 3rd wave does not quite reach its target). Well, we finally reached that fib target today at 2422 SPX, so in my opinion this can still very much count as the blue wave (b) of an expanded flat wave iv.
My alternative remains that the move up from the March low is an ending diagonal 5th wave as an extension of wave iii of 3, shown in red, which would allow for a more drawn out correction from here in 3 waves for red wave iv rather than the more swift (c)-wave down in blue.
Either way, we still have nothing to confirm a local top in either of these two potential paths yet, so the next fib resistance above now sits at 2436.50 SPX. Otherwise, our signal level to watch that will start indicating a top if broken is yesterday's low at 2403.50 SPX.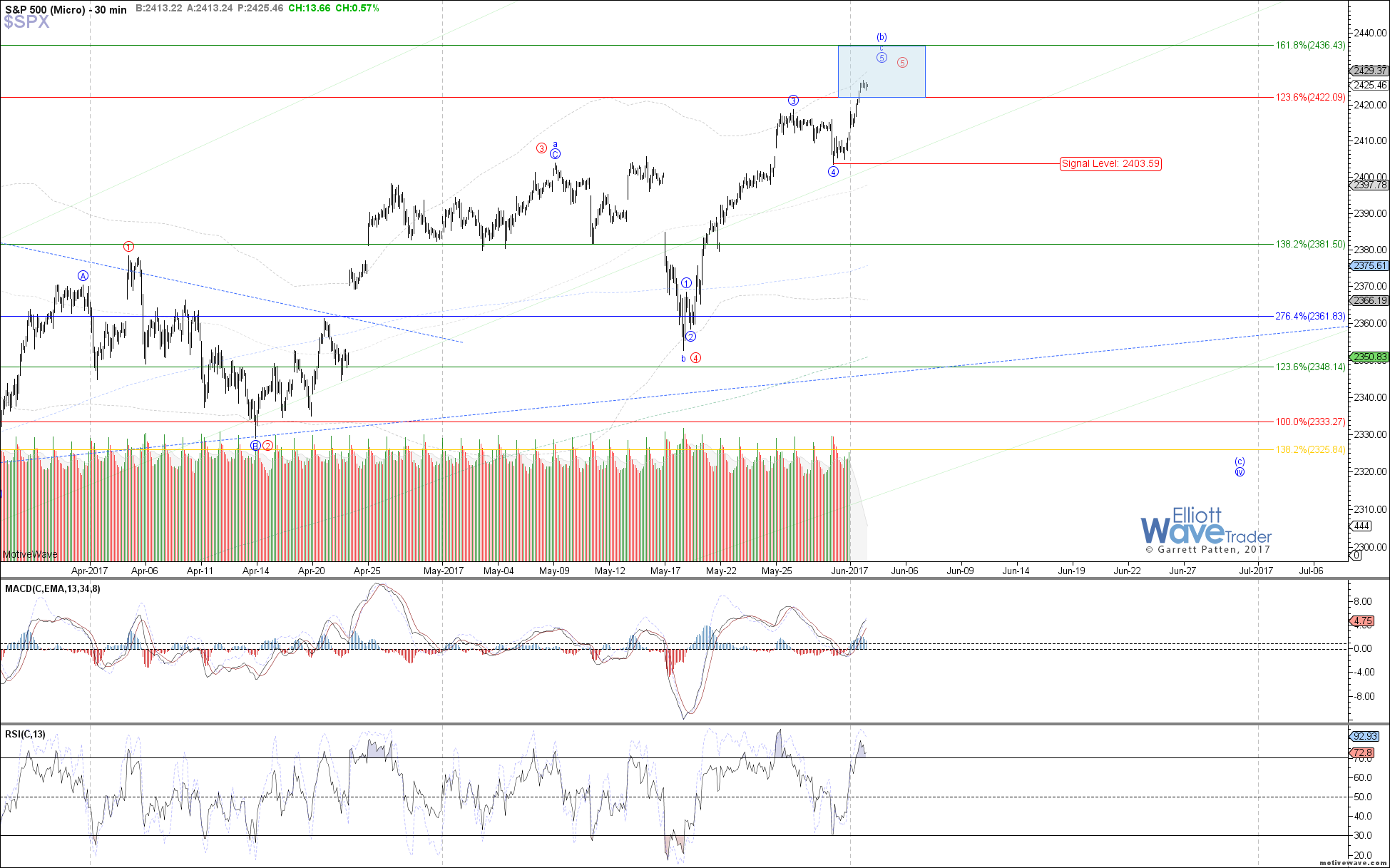 $SPX - Micro - Jun-01 1333 PM (30 min)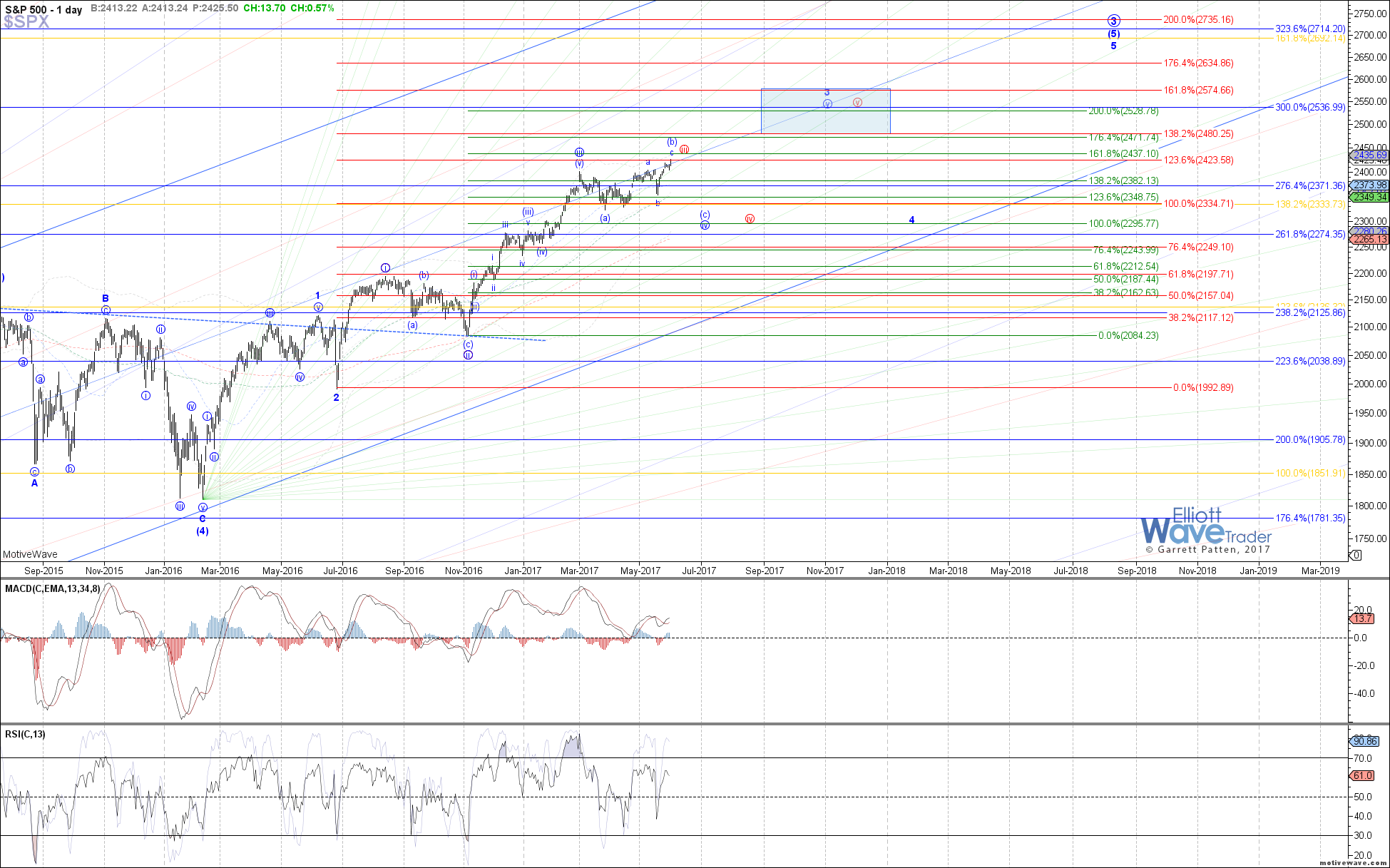 $SPX - Primary Analysis - Jun-01 1333 PM (1 day)