Still showing weakness - Market Analysis for Jul 6th, 2017
The market continued to show weakness into the close today, still supportive of the circle wave 5 heading to a new low from here in progress. Probabilities will favor this path as long as price is below yesterday's high at 2435 SPX.
Assuming that we do see follow through to a new low from here as circle wave 5 in blue, then 2404 - 2394 SPX is the target support region below. Near-term we may see a brief bounce though as a larger (B)-wave flat within circle wave 5 before curling down again, but the bounce would likely meet resistance around today's highs.
Otherwise, if price did manage to recover from here and broke back above 2435 SPX, it would support the alt wave (iv) bottom already in place at last week's low again, with price cleared for a new swing high as blue wave (v) sooner rather than later.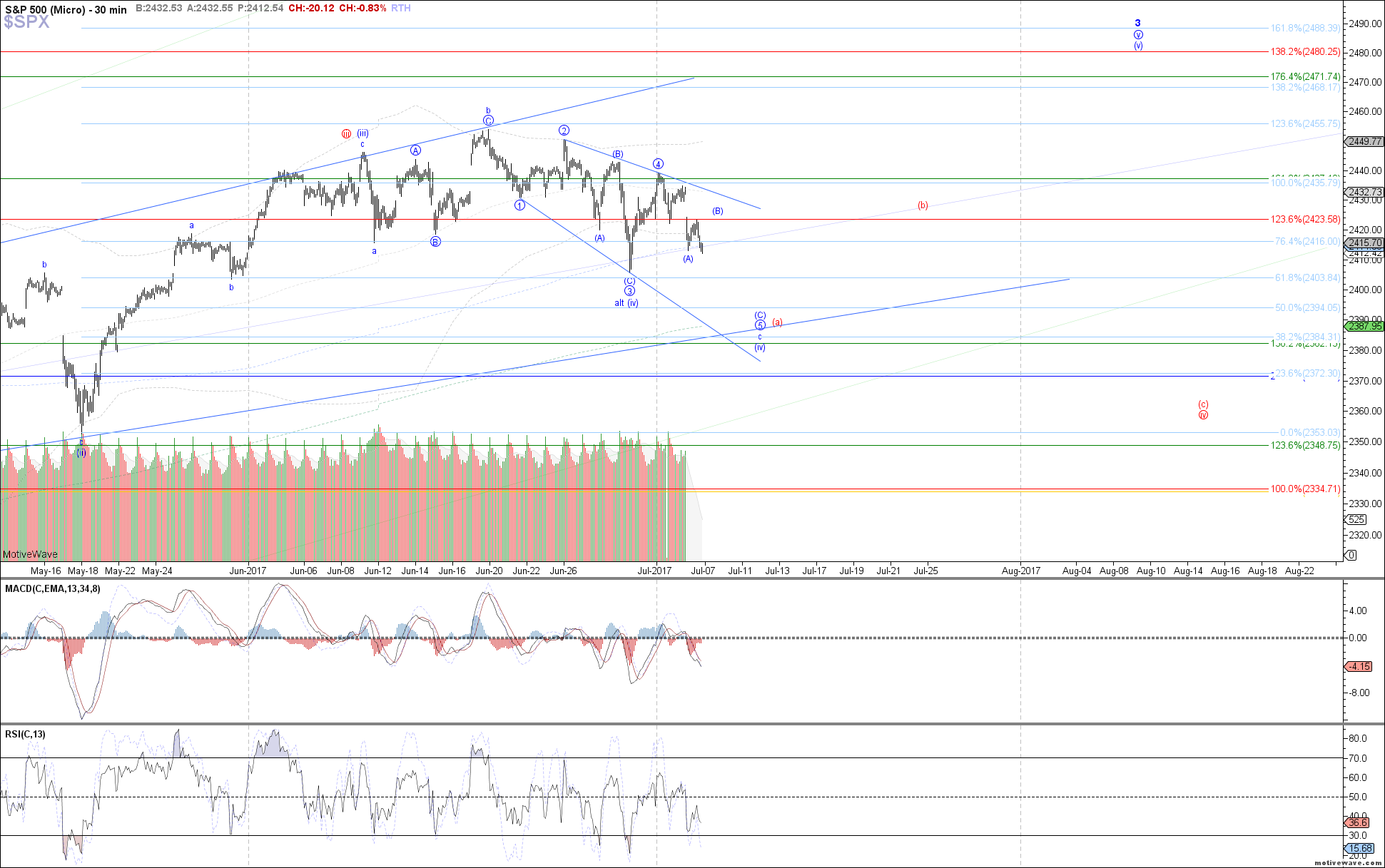 $SPX - Micro - Jul-06 1222 PM (30 min)