Still no changes - Market Analysis for Jun 9th, 2016
I wish I had more to add on the SPX since yesterday's update, but despite today's move down price is still above all levels of notable support.
Until 2101.50 SPX is taken out as an initial indication of a top in place, price can continue to extend a little higher near-term with 2126 - 2130 SPX as the next minor resistance above and 2151 SPX as the upper end of the blue box. If price does turn back down and breaks 2101.50 SPX, then the next test will be at Friday's low of 2085 SPX.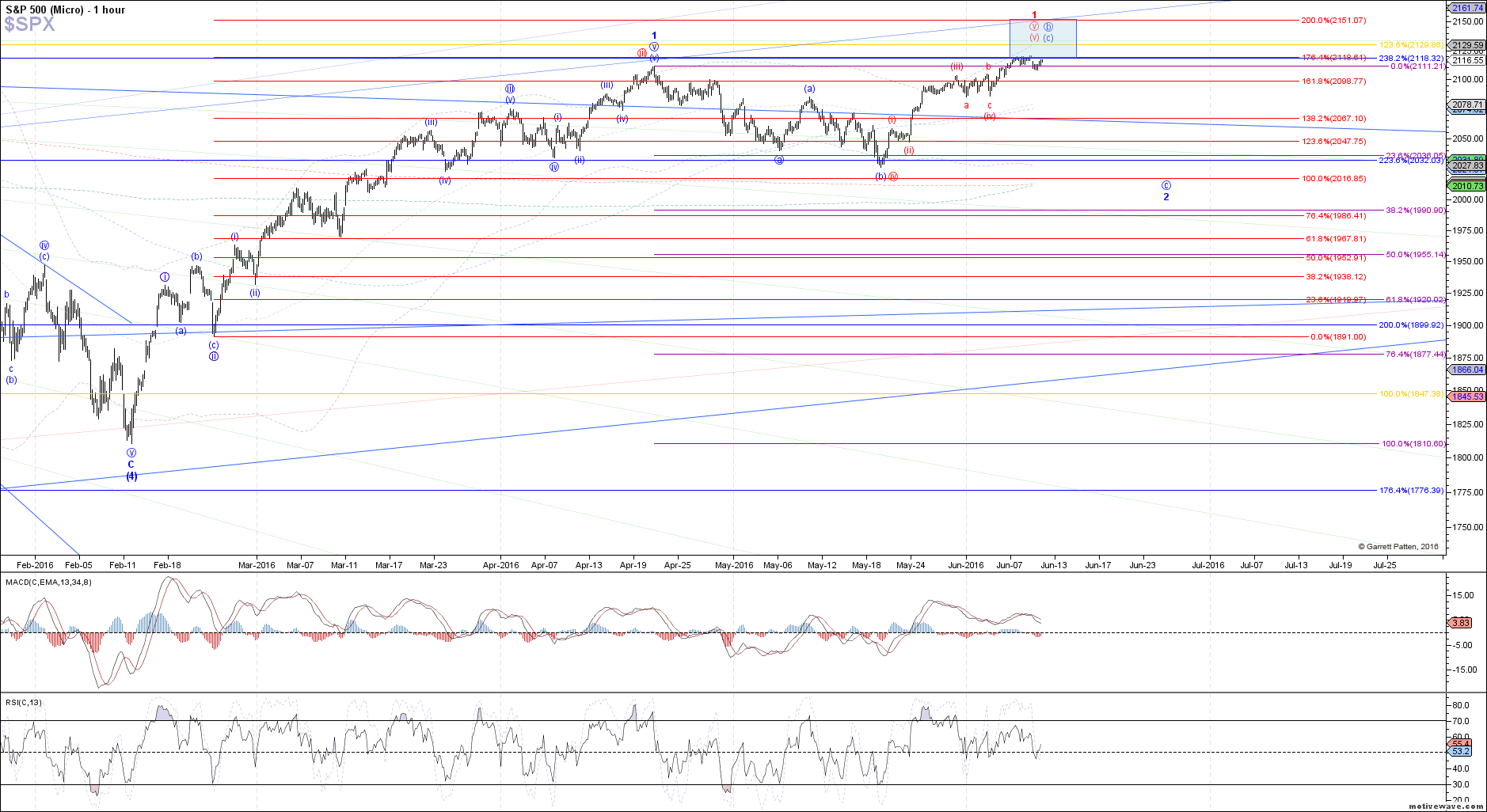 $SPX - Micro - Jun-09 1335 PM (1 hour)