Still likely approaching a temporary top
The market traded higher again today, electing to extend toward the 2837 ES fib target that yesterday's high fell shy of reaching. With price now approaching 2837 ES into today's close, I am still on the lookout for another local top to form here as 5 wave up completing off the June low for wave (a) of iii in the larger ending diagonal 5th wave count.
If correct, that would suggest a corrective pullback approaching as wave (b) of iii next. As mentioned this morning, assuming we do pull back correctively in wave (b) of iii, I lean toward it being on the shallow end and possibly even short-lived in duration, based on the number of individual stock charts that look imminently bullish. A .382 retrace back toward ~2780 ES would be preferred, but it is possible that price doesn't even get quite that deep.
Either way, a break below 2826 ES is needed as the initial indication of another local top forming, with confirmation below the low made this morning at 2819 ES.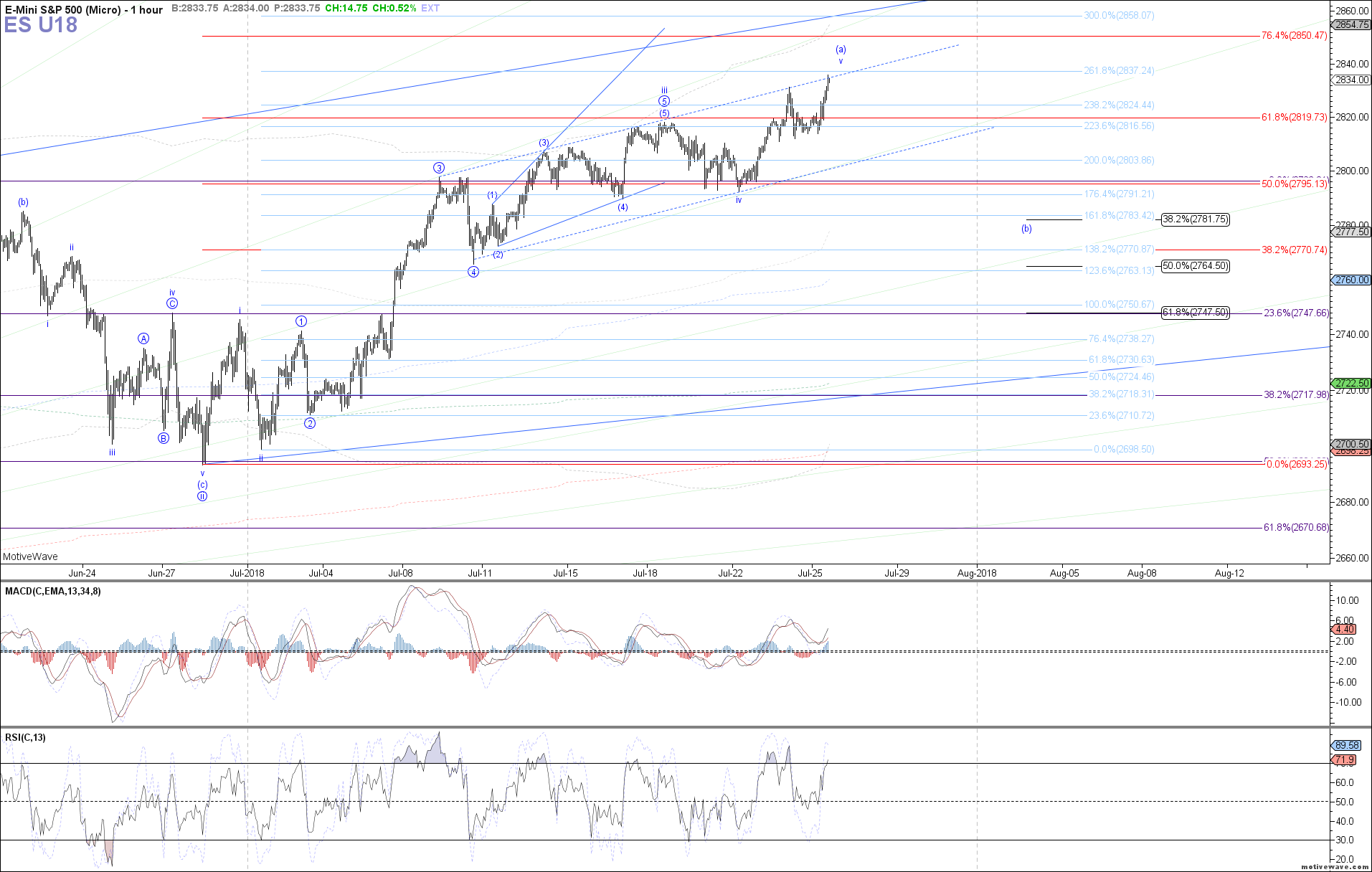 ES U18 - Micro - Jul-25 1210 PM (1 hour)