Still holding the blue ED, but struggling somewhat to follow through so far
The market traded initially higher this morning but is now rolling back over again into the close. So far this leaves us with only 3 waves up off yesterday's low, but under the ending diagonal blue count that is not really an issue since the circle wave 5 should itself break down into 3 waves.
Still, we really should see price hold trendline support on this dip and at least the low this morning, otherwise a break of those support levels would be reason to be a lot more cautious about expect near-term follow through higher. If we did break below the low made this morning, and especially below yesterday's low, then expectations will shift toward more near-term downside to 2423 - 2410 SPX as the red C-wave.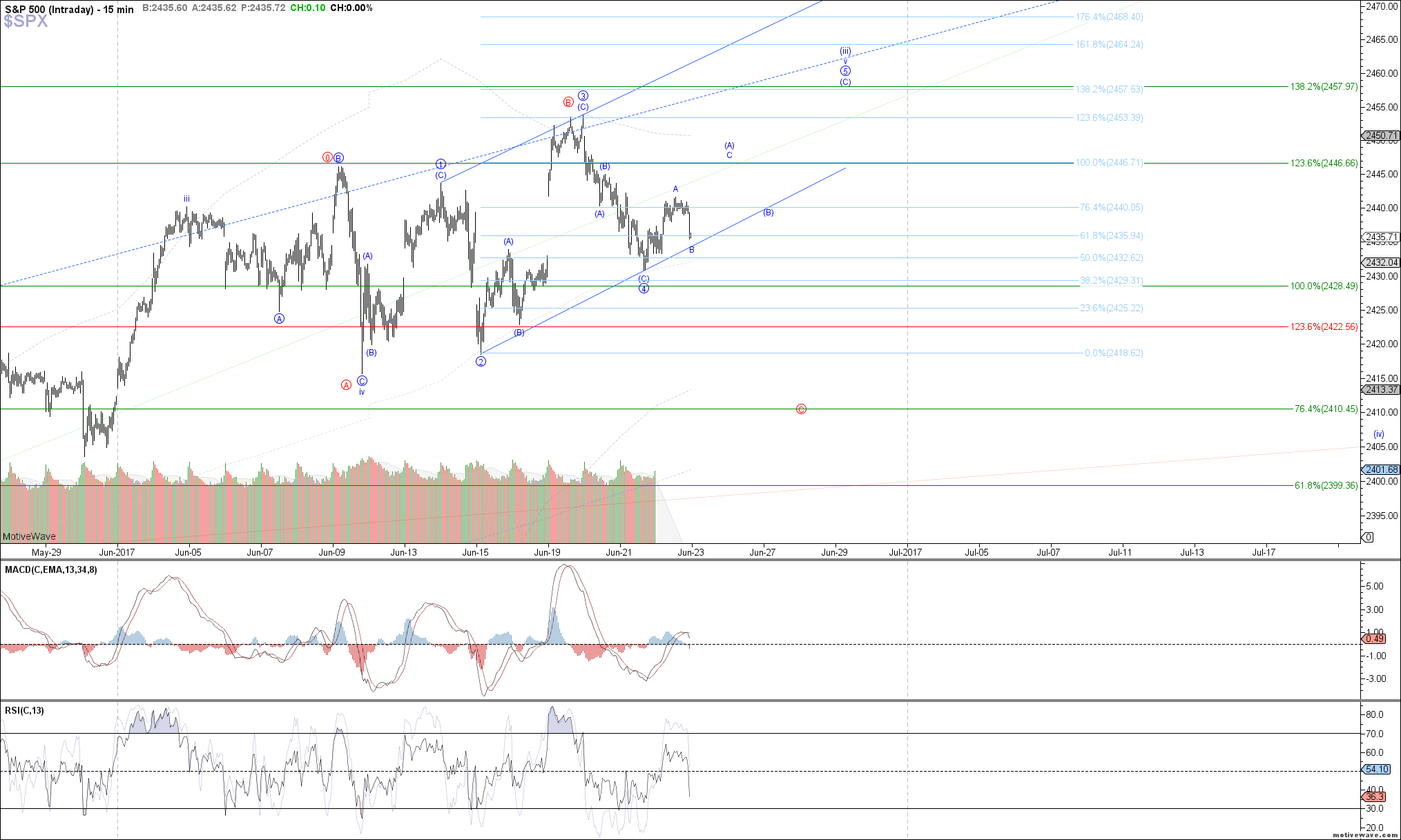 $SPX - Intraday - Jun-22 1249 PM (15 min)