Still consolidating - Market Analysis for Jan 23rd, 2017
While the market dipped below last week's low this morning, for now it is still holding above the Jan 12th low and therefore the 1-2 (1)-(2) count in blue remains technically valid. However, because of how deep and protracted blue wave (2) has become, its probability has reduced, at least as long as we are below last week's high.
Therefore, the alternative would be that circle wave 2 has not completed, and we have an ending diagonal structure down off the Jan 13th high currently in progress shown in red. Under that count the afternoon bounce today would count as wave b of 3, and tomorrow we would see another drop tomorrow toward ~2252 SPX as wave c of 3.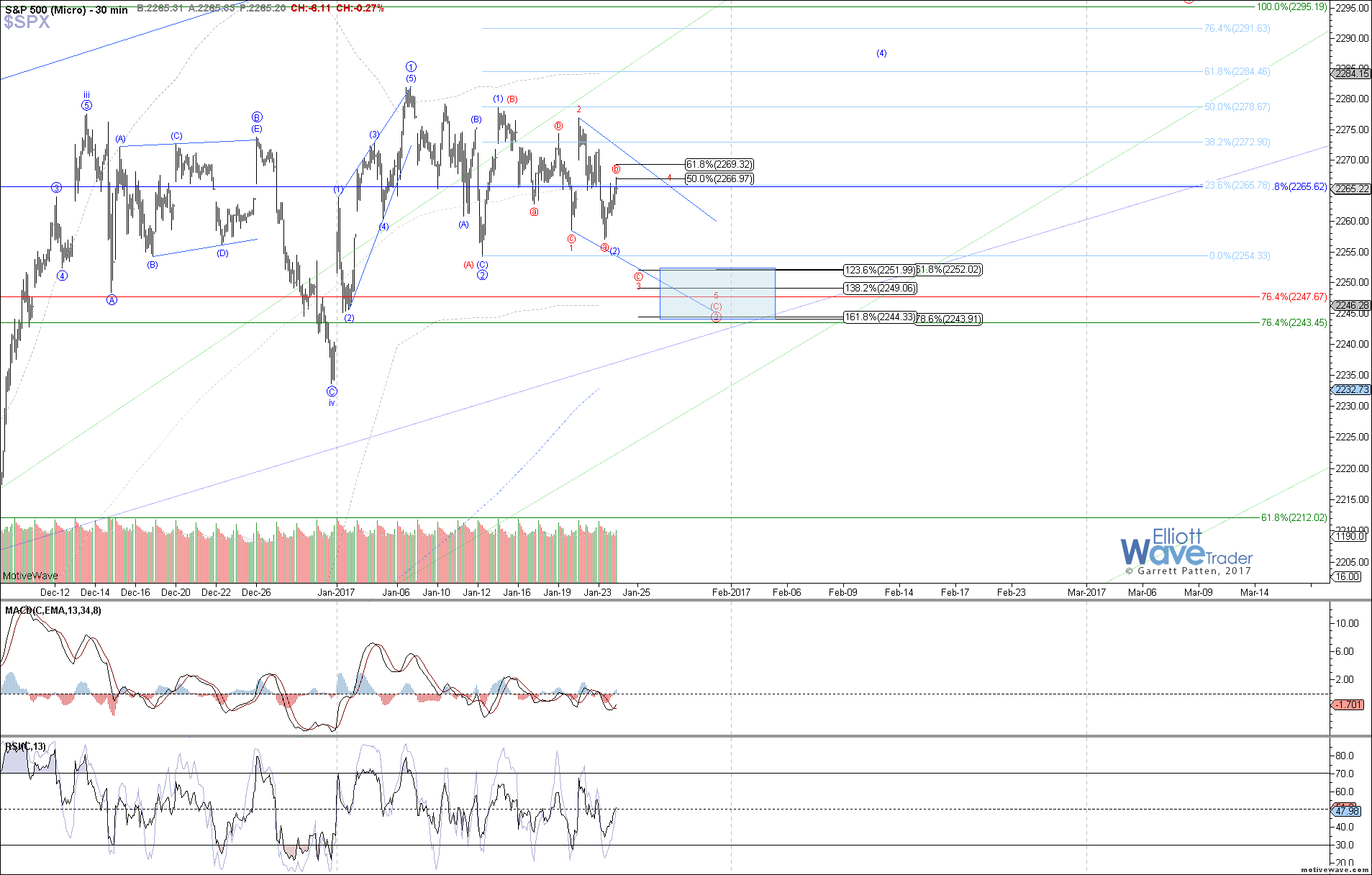 $SPX - Micro - Jan-23 1408 PM (30 min)