Statement made by the bulls
The market traded initially higher today, exceeding yesterday's high and now allowing for a possible 5 waves up from last week's low. As mentioned in yesterday's update, if we were to see 5 waves up off last week's low, it would force me to adjust my expectations to allow for a more bullish near-term outlook.
Therefore, we now have a potential i-ii setup forming for another extension higher in the larger minor degree wave 3, which if follows through can take price up to ~2530 SPX before the next swing top. In order for that path to remain reasonably probable though, price should hold between 2461 - 2452 SPX as wave ii of (v), turning back up to breakout above last week's high as wave iii of (v) next.
Otherwise, we need to see a sustained break back below 2452 SPX in order to consider anything more immediately bearish at this time, and ultimately it will take a break back below last week's low in order to completely invalidate this near-term bullish setup.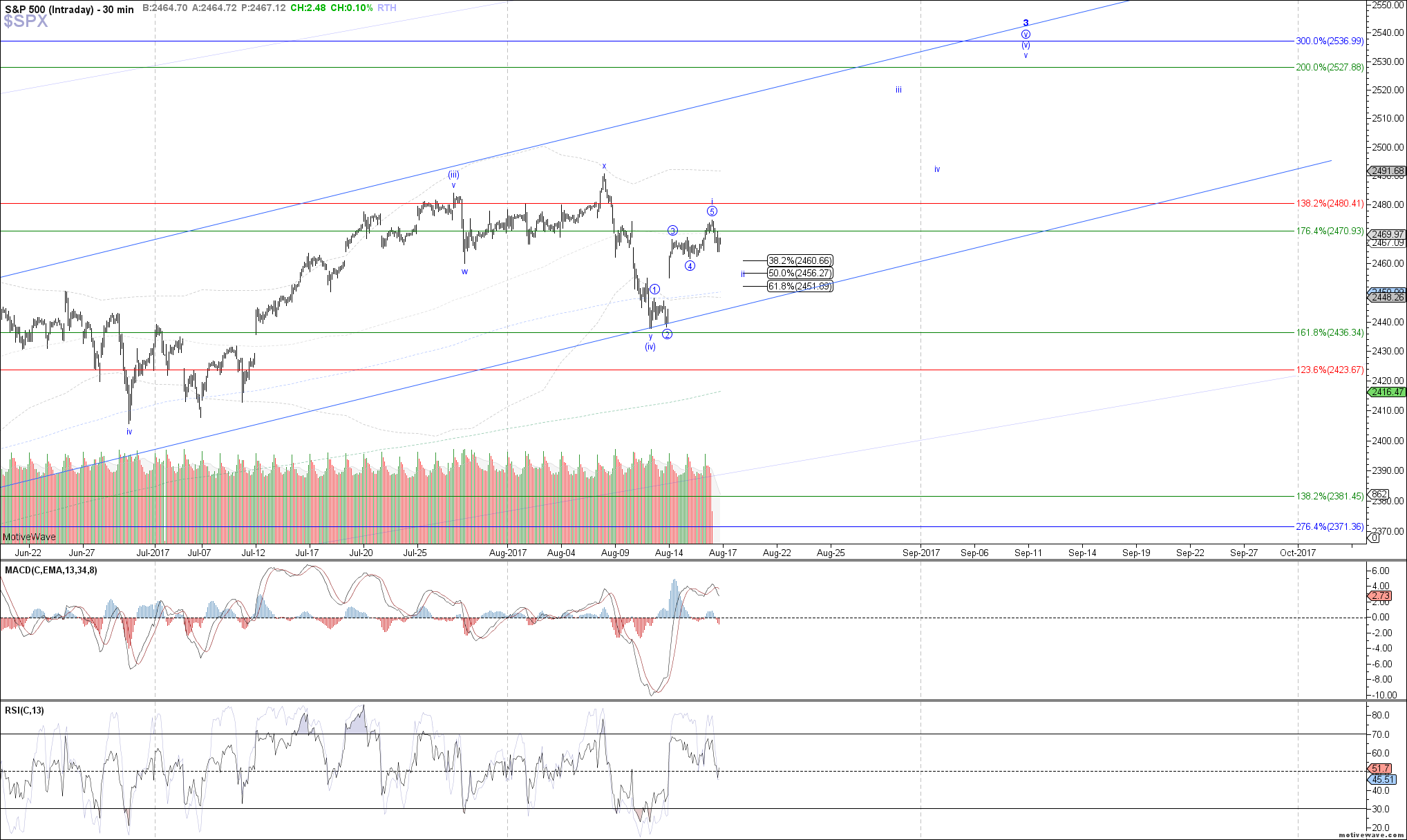 $SPX - Intraday - Aug-16 1216 PM (30 min)