The market traded lower today, so far following expectations laid out in the pre-market update for a top in place at the Sunday high as wave b of 4 and price now working on the start to wave c of 4 shown in blue.
Under that assumption, this is likely still just wave (i) of c, but so far we only have what looks like 3 waves down from the Sunday high. Therefore, a case can be made for wave c of 4 filling out as an ending diagonal structure rather than an impulse. In that case, today's low should have completed either wave 3 of c as shown on the chart, or potentially all of wave (i) if price breaks back above 4372 from here. 4316 is target support if one more low is needed as wave 5 of c.
If all of wave (i) completed at today's low, then 4403 - 4419 is main retrace resistance to watch for wave (ii), above which opens the door to the wider flat b-wave potential as the alternative in red.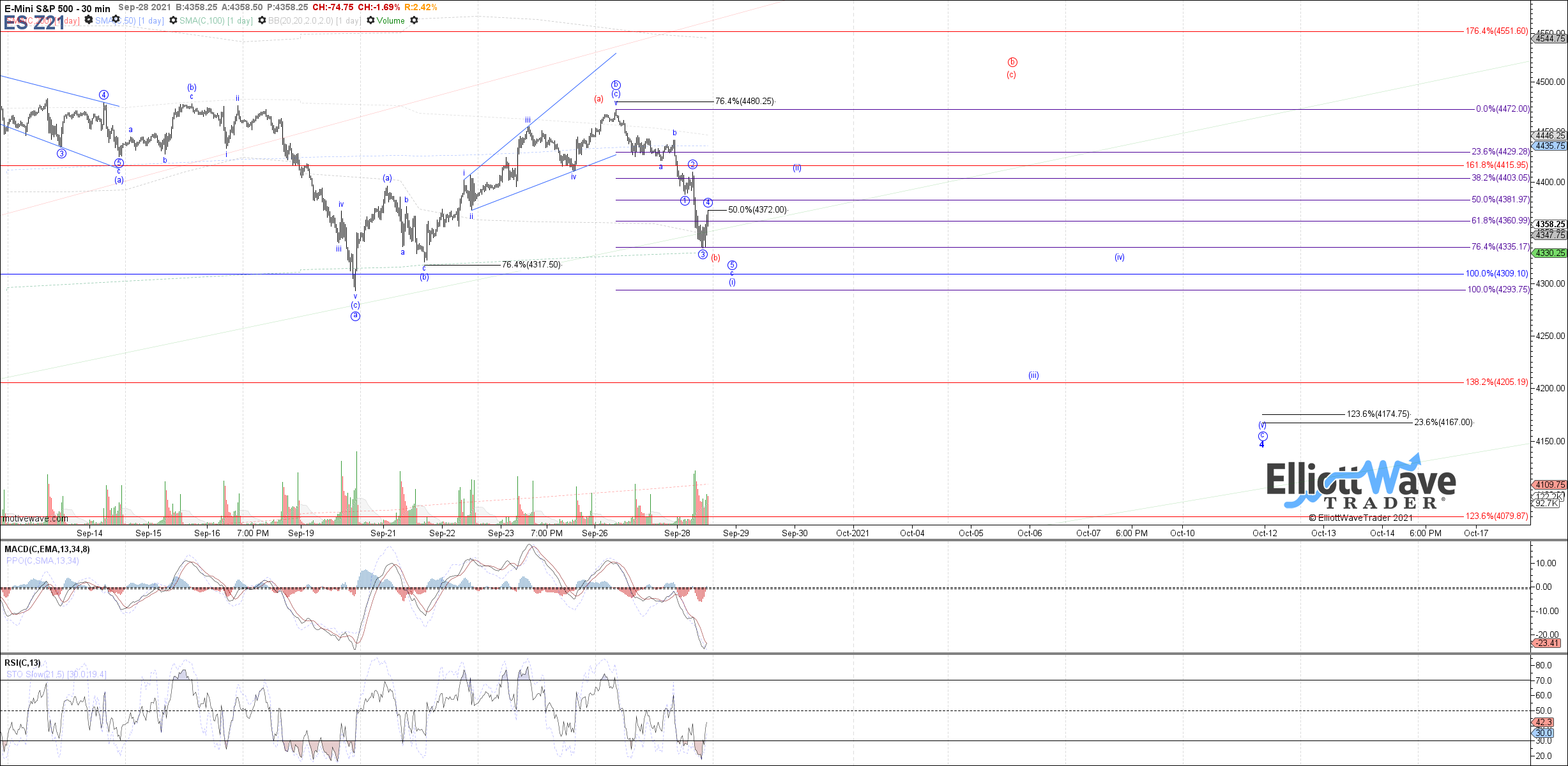 ES Z21 - Micro - Sep-28 1228 PM (30 min)