Setup still calls for higher, but looks like an ending diagonal now
The market continued lower after the open, eventually heading below yesterday's low in order to make the standard impulse count for wave v of (iii) more questionable. While the standard impulse count is technically still valid if an immediate stick-save is seen from here, based on today's trading the ending diagonal path discussed this morning is looking more and more likely now.
If we are getting an ending diagonal structure of wave v of (iii) instead, now shown by the blue labels, then more near-term downside can be seen tomorrow morning to fill out circle wave 4 with an ideal target of 2436 - 2432 SPX. That would make the consolidation that we saw this afternoon a (B)-wave of circle 4, with the target for circle wave 5 still at 2458 SPX.
Otherwise, it would require a break below last week's low as mentioned to assume anything more immediately bearish at this time, and also a break back above 2448 SPX to consider a stick save as red wave 4 already in place.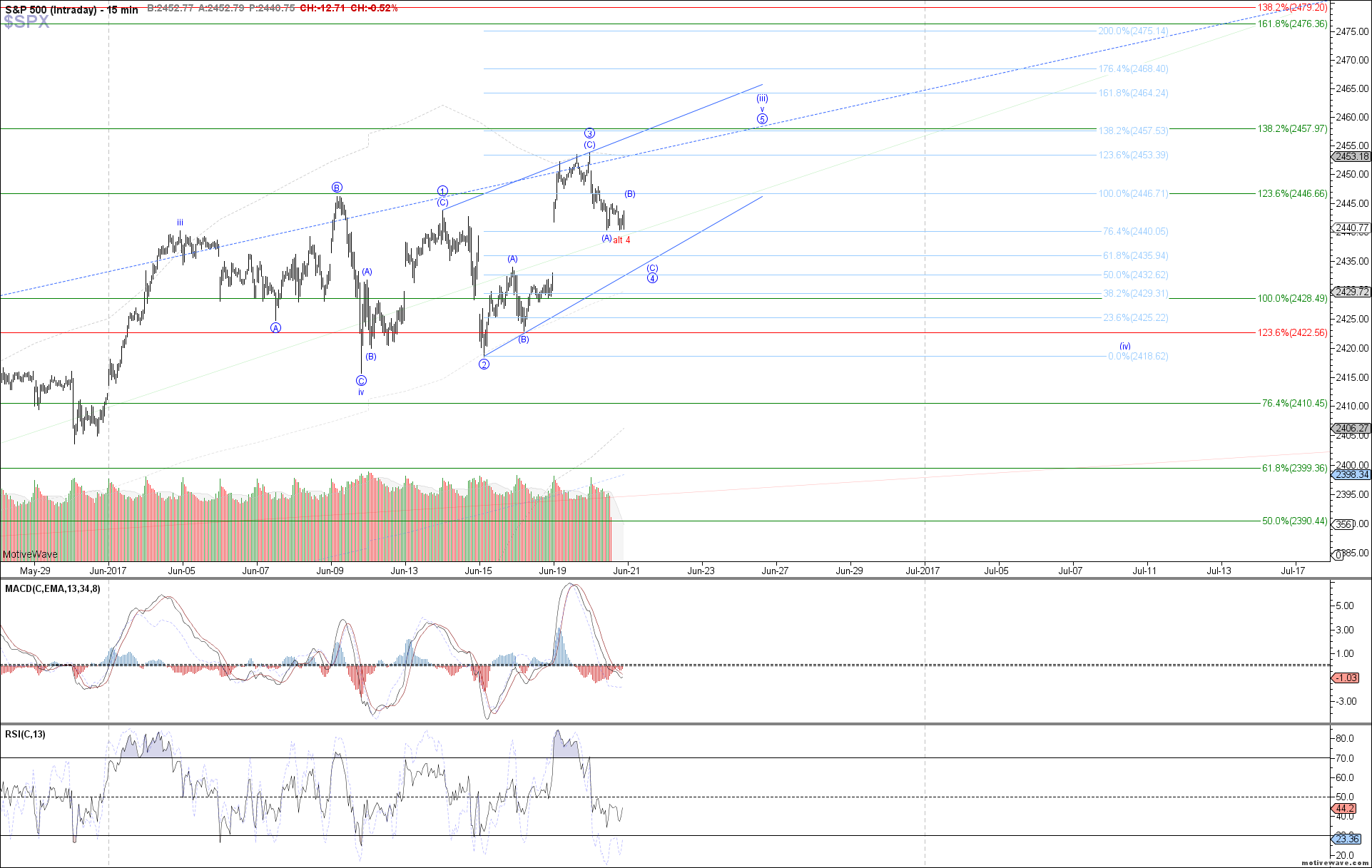 $SPX - Intraday - Jun-20 1226 PM (15 min)