Setup for lower - Market Analysis for Apr 26th, 2016
After an initial pop higher this morning near the .618 retrace, the SPX reversed back down again, leaving us with what looks like only 3 waves up off yesterday's low as a (b)-wave. Therefore, as long as we are below today's high, the setup is for further downside, as the start of a (c)-wave heading to at least 2063.50 SPX, but more likely closer to the April low.
Otherwise, if price does manage to recover from here back above today's high, while it could be as a larger (b)-wave, it would reduce my confidence in this setup and open the door to a possible extension back above last week's high. Therefore, the recommended stop on current short-term short trades is just above today's high.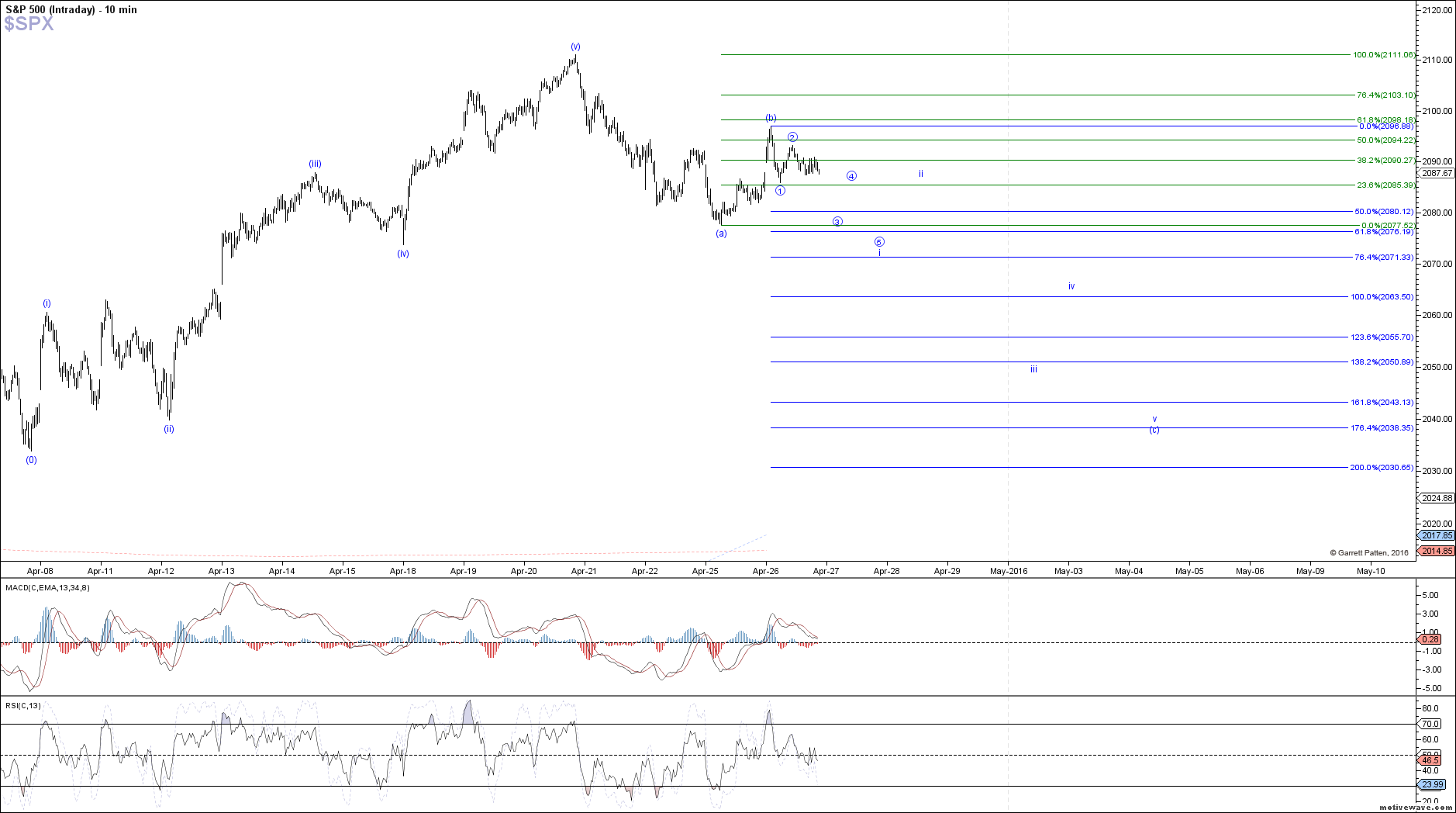 $SPX - Intraday - Apr-26 1316 PM (10 min)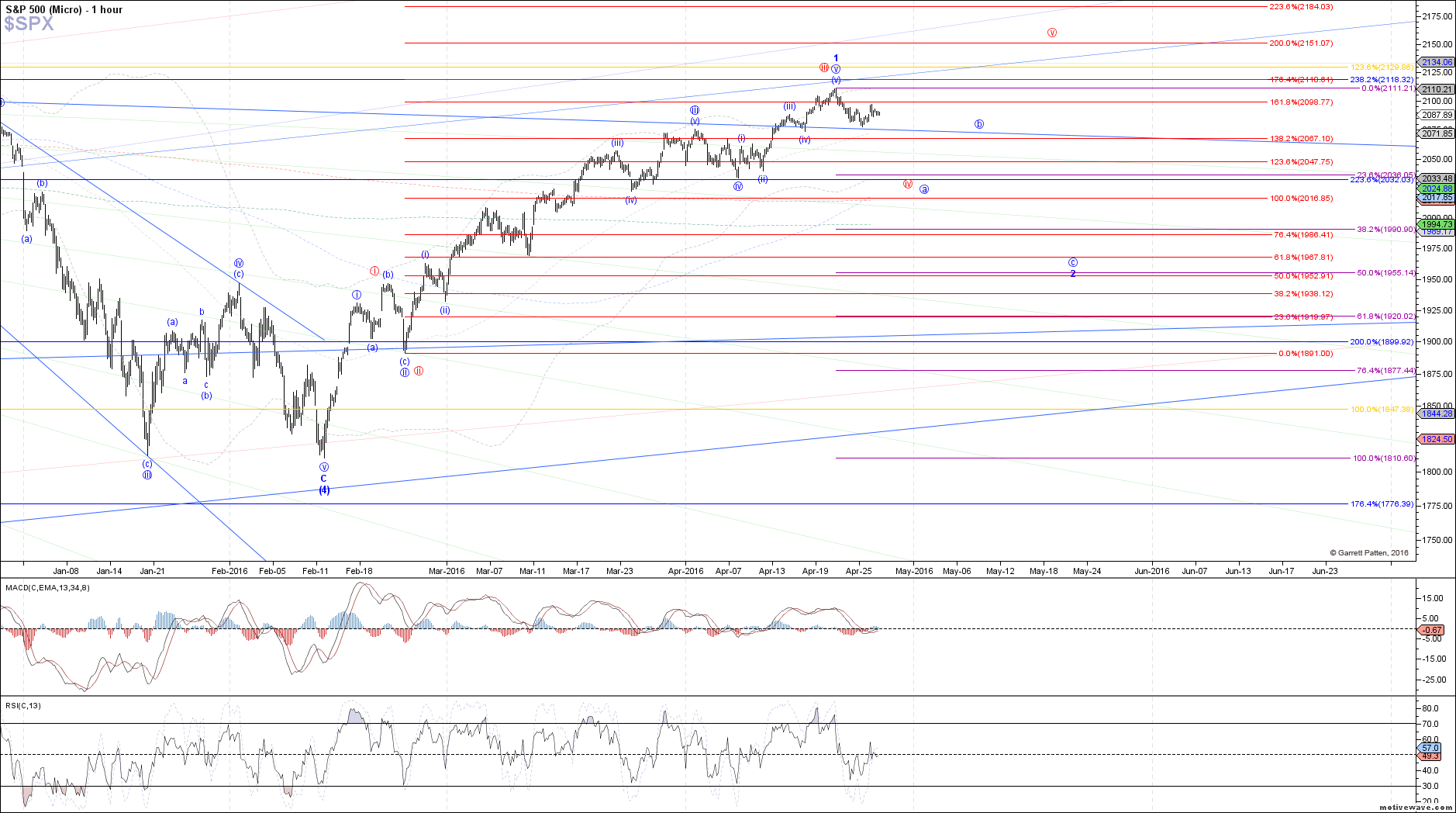 $SPX - Micro - Apr-26 1317 PM (1 hour)