Selling pressure continues - Market Analysis for Jul 8th, 2015
The market threw us a curve ball today by reversing all of yesterday's gains, despite exhibiting all of the typical characteristics of an interim bottom at yesterday's close that have led to more sustained bounces over the past few years. Even with such a deep pullback, it is still possible to fit this decline in as the b-wave pullback that we were looking for at yesterday's close as part of the larger red wave B, only it would now play out as a flat structure rather than being able to reach the ideal 2100 target above.
If we do see buyers step in here and price can clear the mid-day high at 2065 tomorrow, I would prefer to see a c-wave back up to at least yesterday's high, possibly up to 2089 to complete the red wave B. However, with this weakness, we do have to consider that yesterday's bounce was all of the B-wave in the red count, and we are now starting the next leg down as wave C.
If we continue lower, there is still technically support at 2038 for a potential stick save in the blue count or an extension of wave A in the red count, but much further below that and we may be looking at sub 2000 sooner than expected as confirmation of the start of Primary 4 in the red count.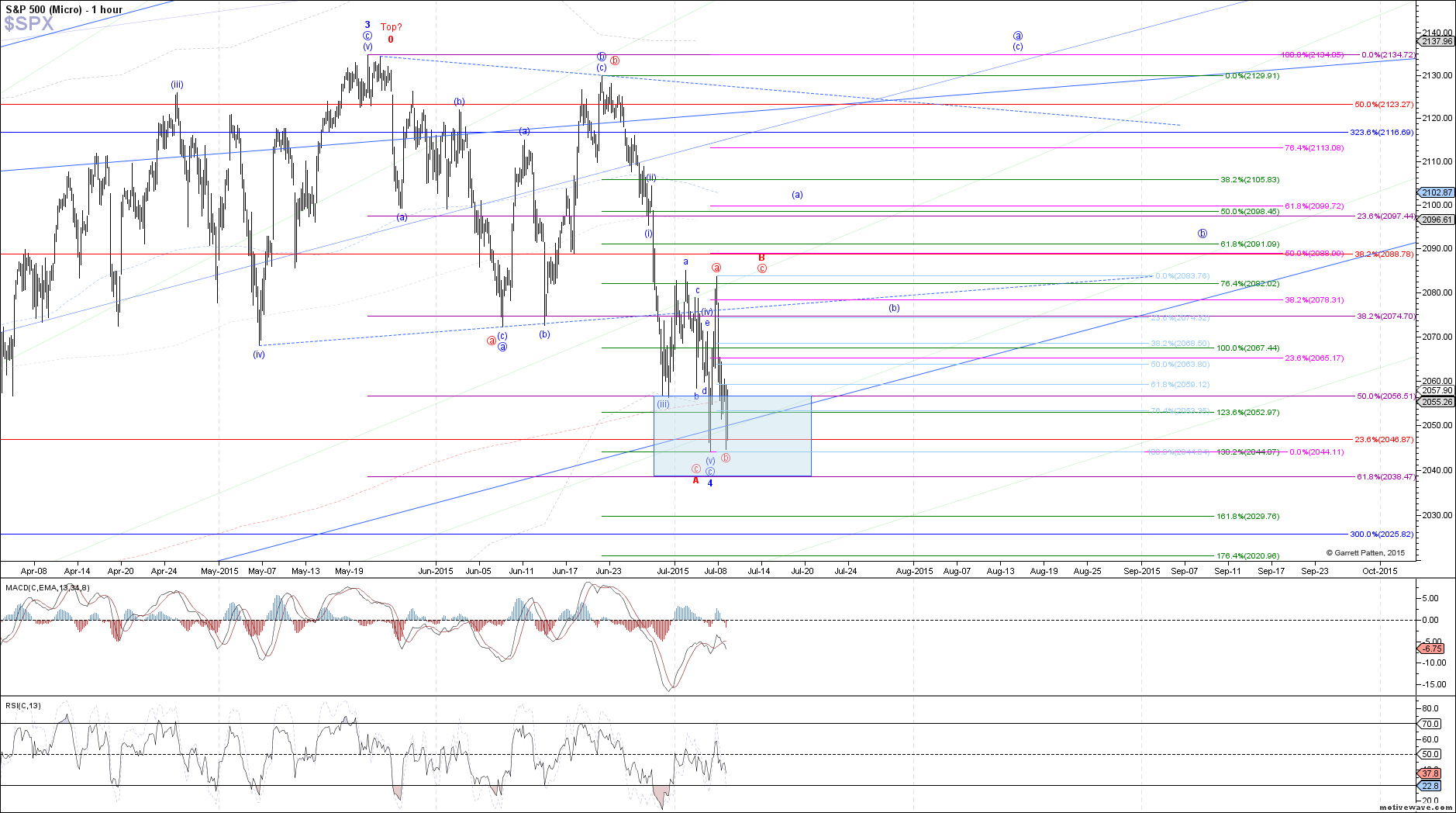 $SPX - Micro - Jul-08 1338 PM (1 hour)