Selling Pressure Remains - Market Analysis for Oct 10th, 2022
Barring a significant change going into the close, it looks like markets will end the session negative today. While price has not yet undercut last week's low, it is below all levels of retrace support and therefore not reliable as being immediately bullish off last week's low. Instead, price looks like it may be attempting an extension in either blue wave 1 of (C) or red wave 5 of (A), with 3553.50 and 3488.50 as the next fib support levels below last week's low.
Otherwise, to consider anything more immediately bullish with reasonable probability, price needs to get back above the 3652 high made this morning at a minimum, and ideally from there continue to fill out a convincing 5 waves up. Until then, near-term pressure is still to the downside.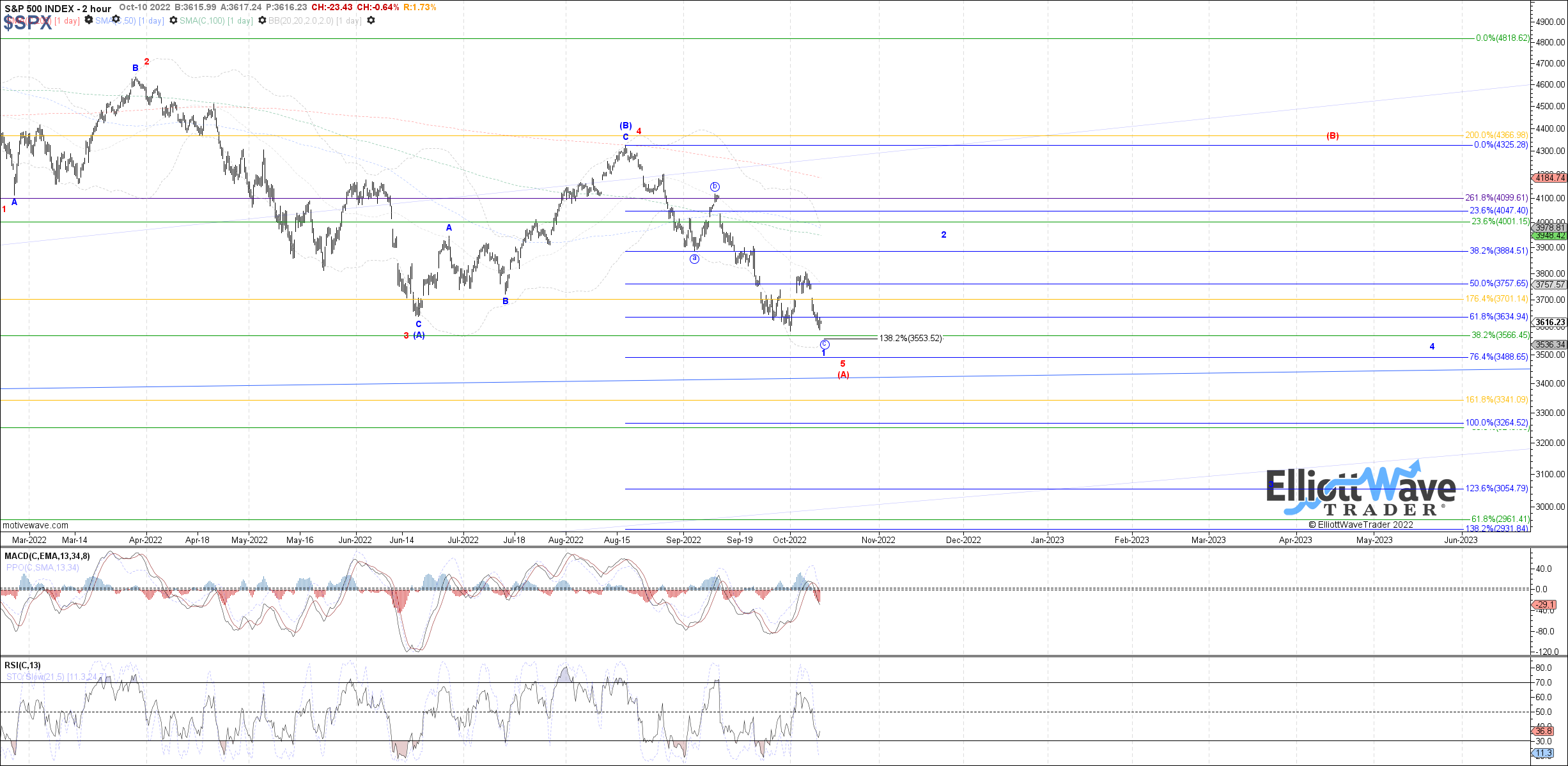 $SPX - Micro - Oct-10 1209 PM (2 hour)