Red count currently favored
The market traded lower today into the close after the relatively flat open, keeping the red count in control for now as the operative count.
Assuming that price is heading down in the start of wave v in the ending diagonal (c), this should still be wave A of v, with potential support between 2130 - 2125 SPX before a corrective bounce in wave B. 2150 SPX is also micro resistance that should hold for any intraday bounces in order to keep pressure to the downside. As long as we are below that resistance, the red count will remain favored.
Otherwise, if price does exceed 2150 and then yesterday's high, it would resurrect the bullish blue count as a valid possibility with the potential leading diagonal in development off the October low.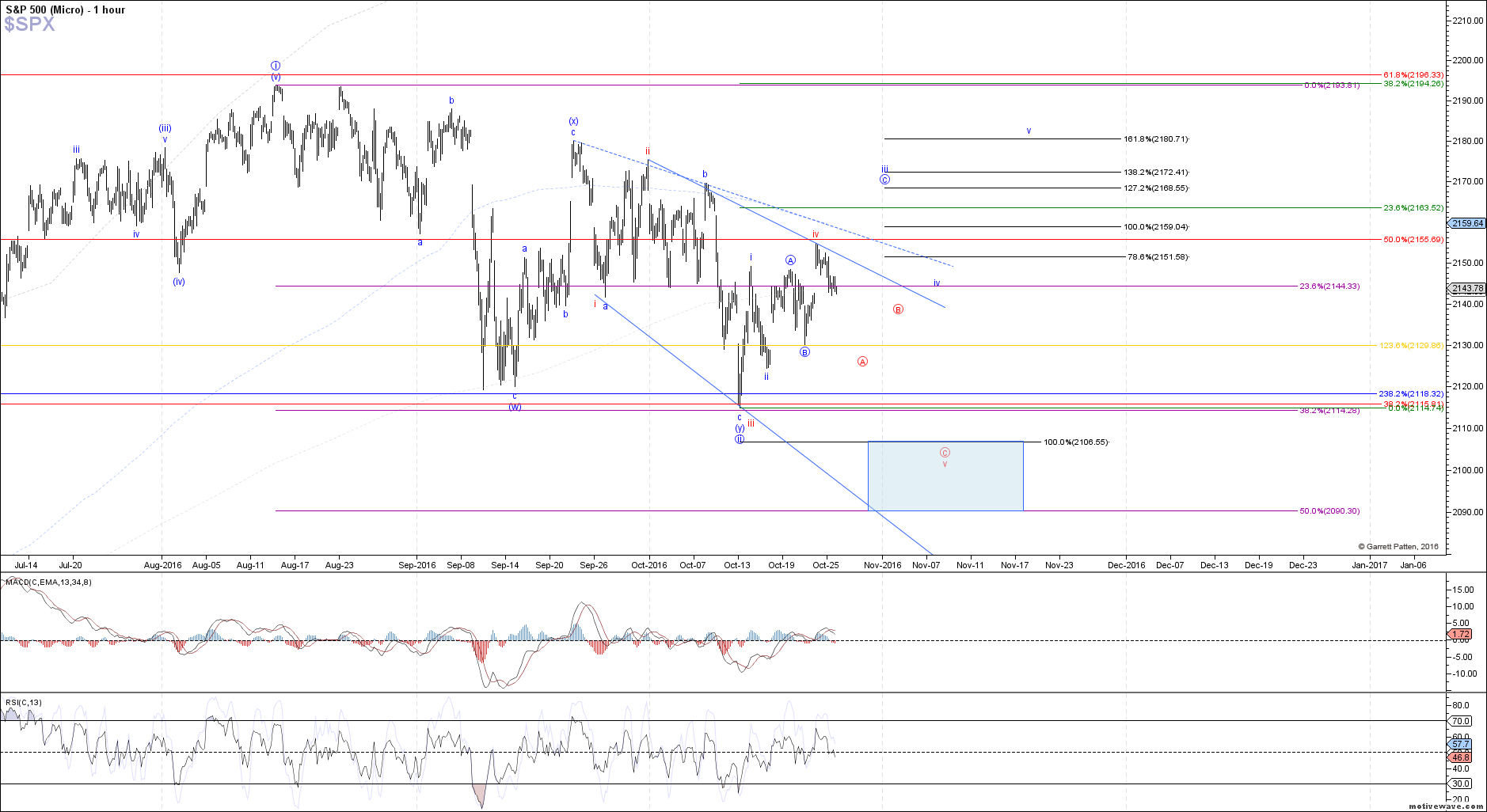 $SPX - Micro - Oct-25 1359 PM (1 hour)