Reaching higher still - Market Analysis for Apr 17th, 2018
The market traded higher today, filling out more of suggested wave iii in the ending diagonal (c)-wave outlined this morning. Price has already reached the 2705 SPX fib target, but with no indication of a local top in place yet it appears possible to extend further toward the next fib at 2721.50 SPX before turning down again.
Either way, I still believe a local top should be approaching soon, for at least a corrective consolidation as wave iv of (c). Support for wave iv of (c) once price does turn down will be between 2679 - 2664 SPX, setting up one more high thereafter as wave v to complete the ending diagonal (c)-wave and the circle d-wave of the larger 4th wave triangle.
Otherwise, price would need to break back below 2645 SPX to assume anything more bearish at this time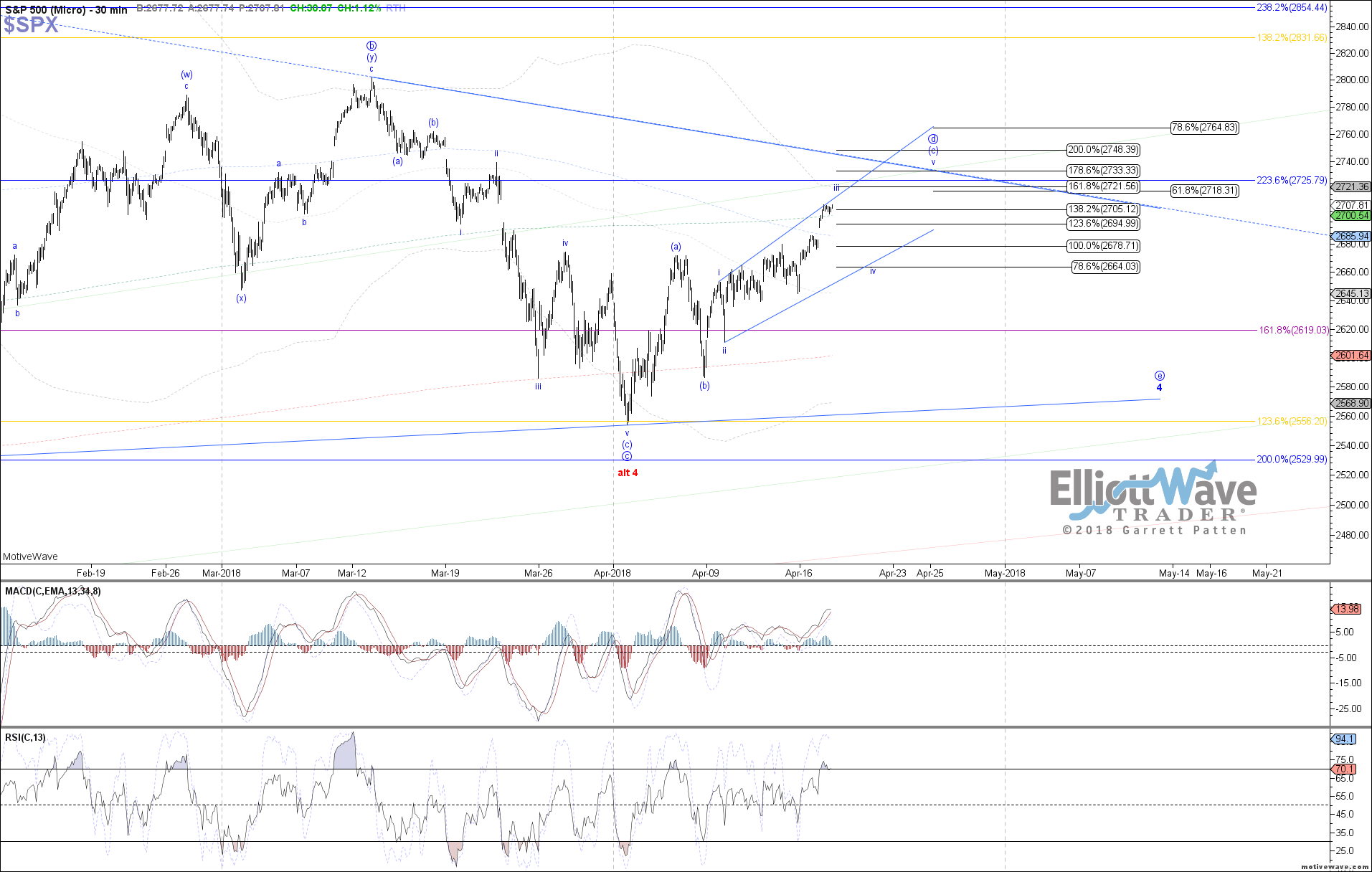 $SPX - Micro - Apr-17 1105 AM (30 min)