Pullback off last week's high likely incomplete
Despite the initial move higher this morning, price failed to exceed last week's high and instead rolled over sharply into the noon low before consolidating sideways since. Therefore, today's price action argues in favor of the morning high completing a (b)-wave bounce in a wider corrective flat off last week's high, and price now starting the (c)-wave lower.
Under that assumption, there is a good chance that the noon low was wave i of (c), and the afternoon high completed wave ii of (c). Therefore, pressure is to the downside as long as price is below the afternoon high, and really overall the high made this morning. If a i-ii start to wave (c) is in place, then price will likely target 4060 - 4025 before wave (c) completes, which is the standard .382 - .618 retrace of circle wave iii, the most common target support for wave iv in an impulse. However, the measured move fib at 4090 remains the minimum expected target to test before a bottom in case of wxy instead.
Despite the setup for more near-term downside from here, the overall structure off the May low still looks bullish as an impulse in progress, with last week's high completing wave iii of the impulse and price still filling out wave iv.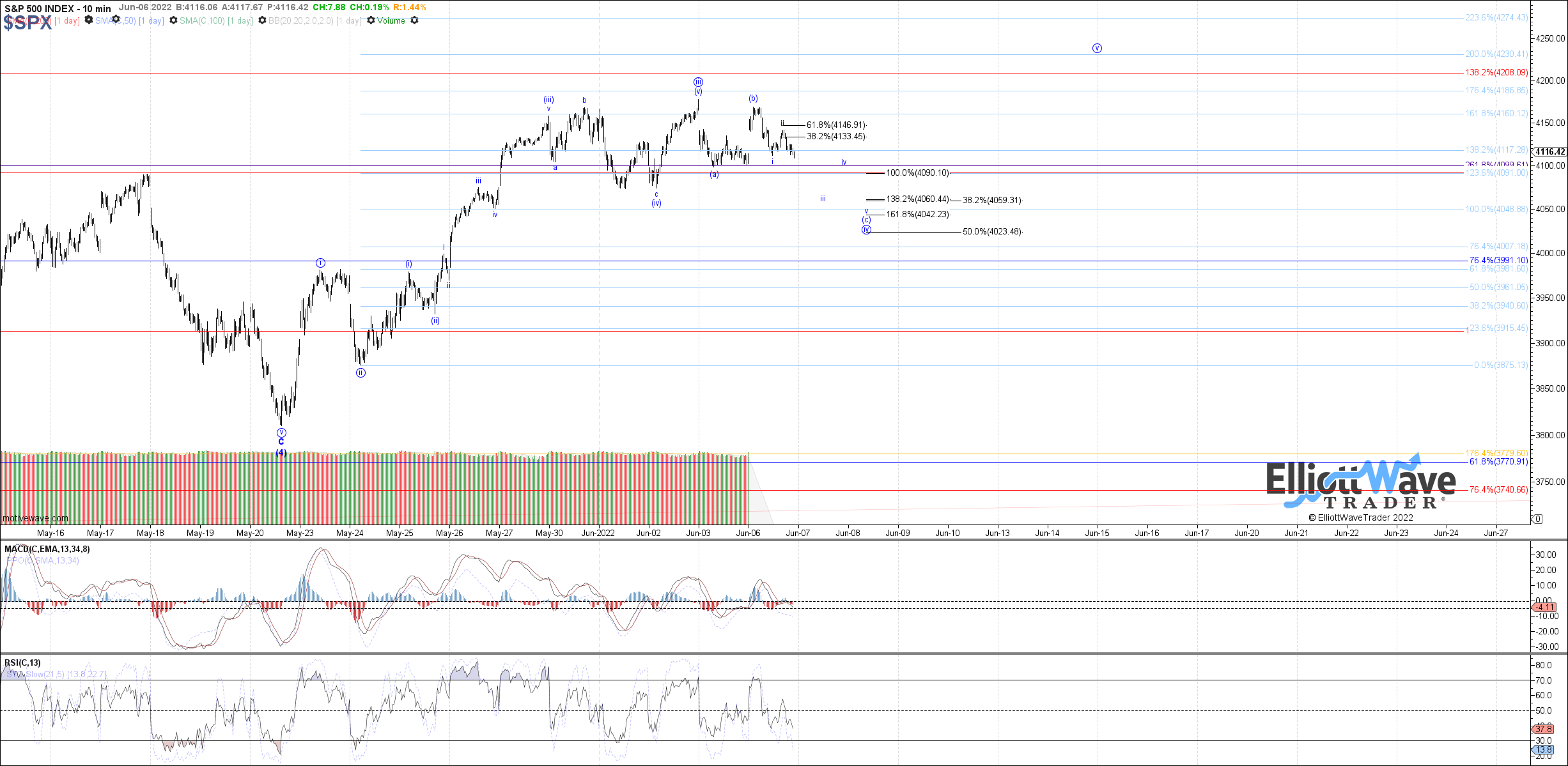 $SPX - Intraday - Jun-06 1223 PM (10 min)