Pullback likely complete - Market Analysis for Jan 12th, 2017
With only 3 waves off the low into yesterday's close, it left the door open for another drop in circle wave 2 which the market took advantage of today. The low struck today was near the .618 retrace of circle wave 1 and a perfect (A)=(C) from the January high. Along with what looks like a convincingly impulsive bounce off today's low, probabilities point strongly toward the start of circle wave 3 now.
Under that assumption, dips may be bought using a stop below today's low. As for the subwaves of circle wave 3, we should still be working on wave (1) within the 3rd. The ideal target for wave (1) is 2273 SPX before consolidating again in a wave (2), but the wave (2) support will depend on exactly where wave (1) tops.
Overall, the price structure supports a breakout next week or at least into the end of the month to take us up to our 2333 - 2353 target above to complete all of wave v of (iii).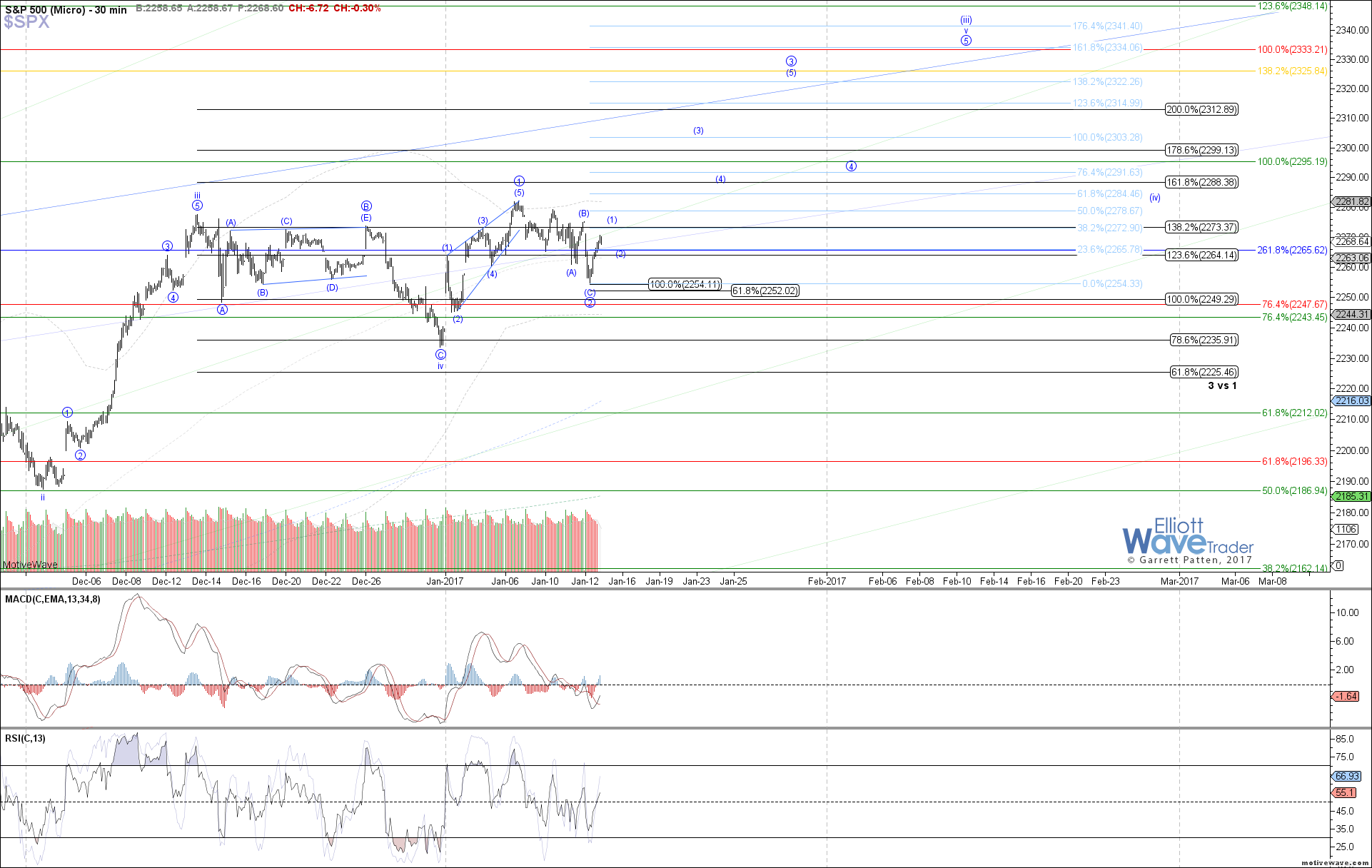 $SPX - Micro - Jan-12 1323 PM (30 min)