Pullback into support - Market Analysis for Aug 30th, 2018
The price action after the open this morning tilted odds in favor of a local top in place as wave 3 of iii, with price beginning a corrective pullback as wave 4 of iii. Price did not disappoint, following through lower soon afterward and reaching the target support region cited between 2901 - 2890.
While there is still room to potentially stretch a little bit closer to the 2890 fib first, we have a clean 3 wave pullback off the recent high earlier this week that should hold as wave 4 of iii in order to turn price back up as wave 5 of iii next. Assuming support continues to hold, a break back above 2906 is the initial confirmation of a bottom in place, and the start to the next run toward 2946 as wave 5 of iii next.
In the event that 2890 does not hold, that is our first warning sign that the current count may need reassessment, however that does not mean anything has changed regarding larger bullish expectations for further upside into the end of the year.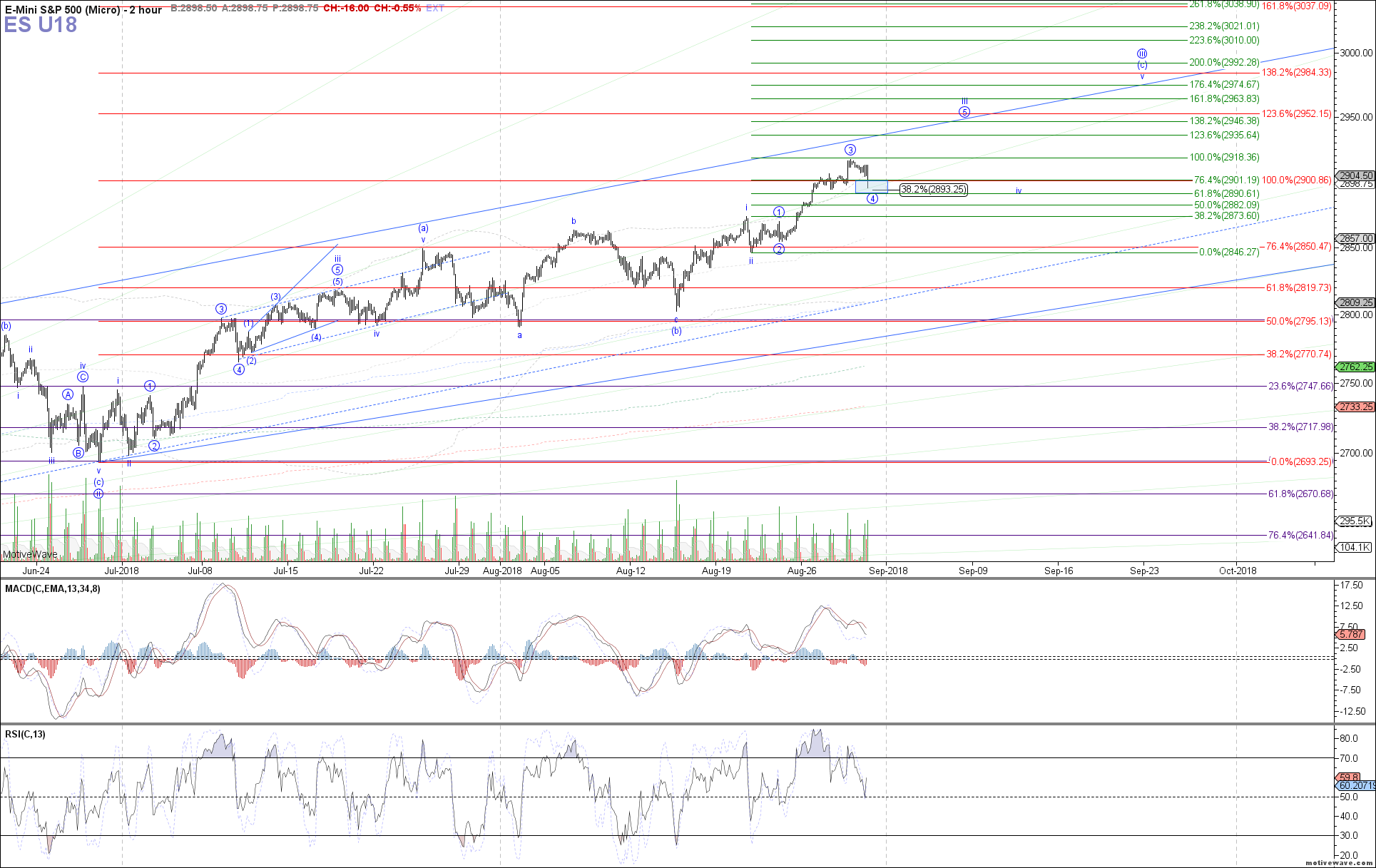 ES U18 - Micro - Aug-30 1225 PM (2 hour)