Pullback above bullish support so far
The market remains negative on the session heading into today's close, but so far the SPX held where it needed to if this pullback off Friday's high is a micro 4th wave within an impulse off last week's low. Technically a micro 4th wave has room down to 4135 SPX if needed, but odds are best if today's current low holds.
Otherwise, below support for a micro 4th wave and the next bullish option would be an ending diagonal off last week's low shown on the ES chart with price currently pulling back in wave ii of the ED. As mentioned in the morning update, support would then be 4121 - 4085.75. Beyond that, and risk that this bounce was corrective as a (b)-wave increases substantially.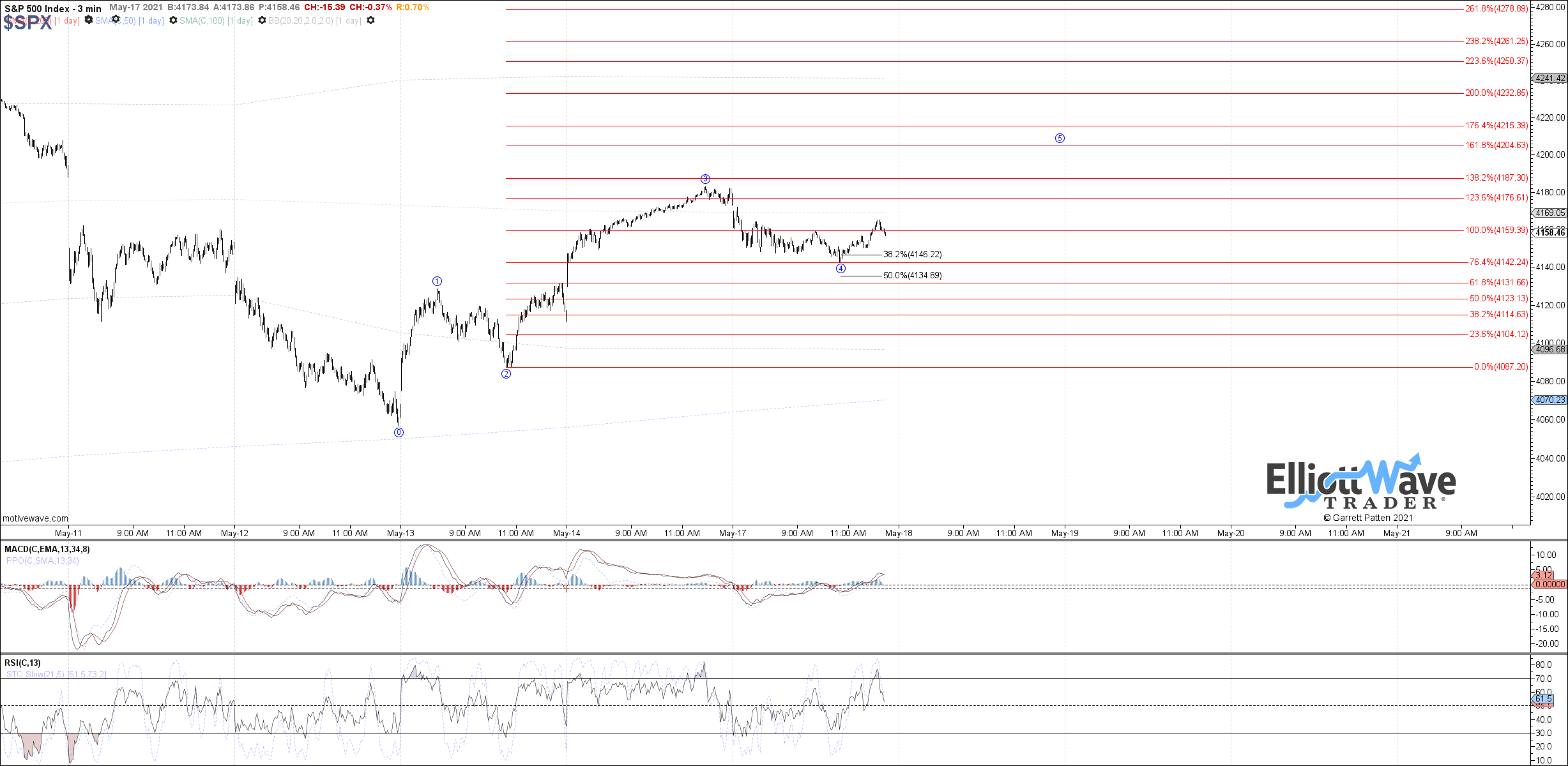 $SPX - Intraday - May-17 1229 PM (3 min)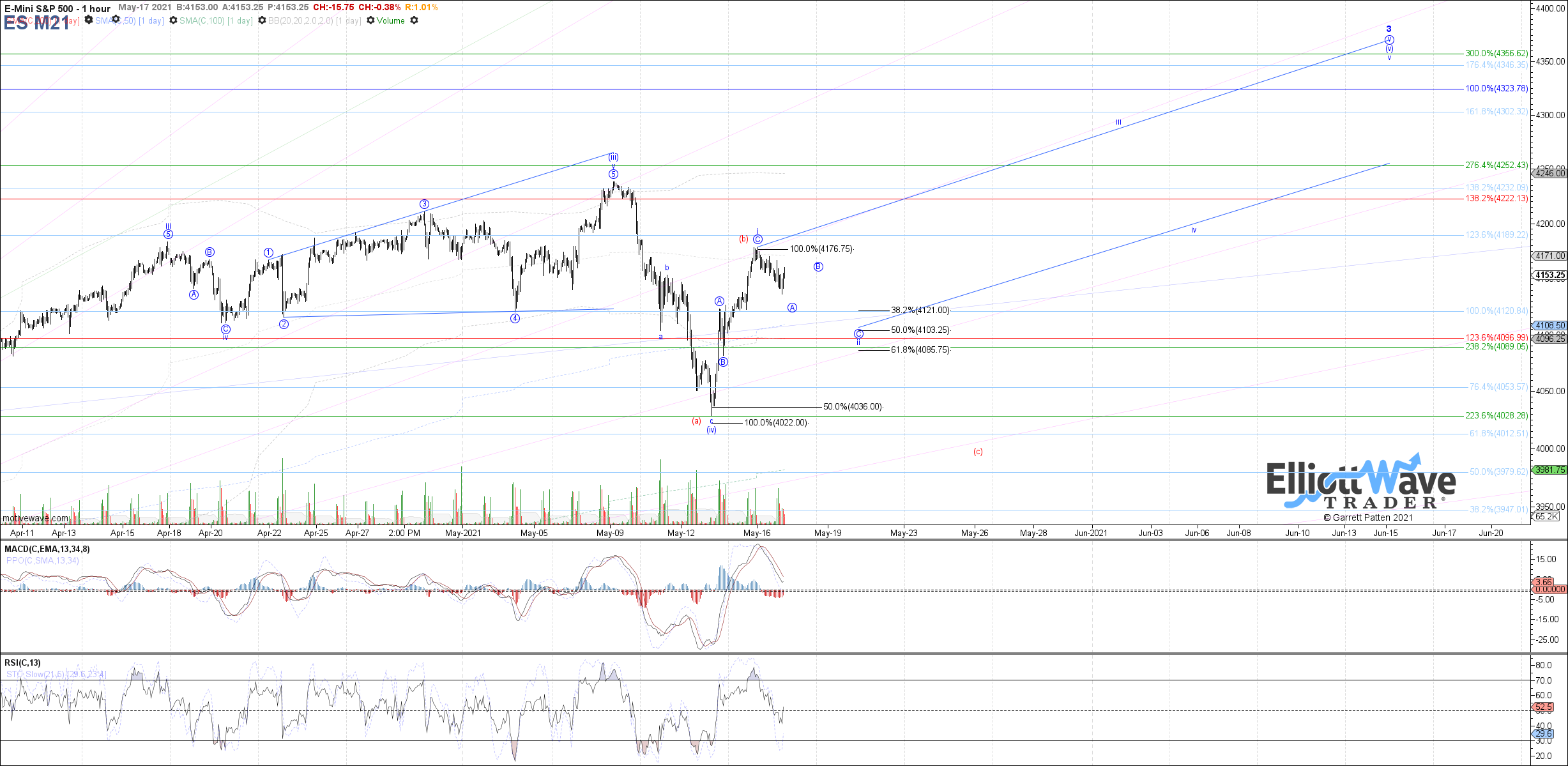 ES M21 - Micro - May-17 1229 PM (1 hour)