Probabilities starting to favor a bottom in place
The market followed expectations this morning by rallying off the overnight low, but then proceeded to exceed our ideal target for wave (4) of the larger ending diagonal 5th wave. Because of this development, along with staging a clean 5 waves up off the morning low, probabilities appear to be shifting in favor of a bottom already in place and now the start of our larger (b)-wave bounce.
The potential for one more low does not technically invalidate until a break back above the wave (2) top, but the higher price climbs the less and less likely it becomes. Assuming that we have bottomed and price is completing 5 waves up off of today's low, we should still see a brief corrective consolidation as wave 2 overnight and into tomorrow, ideally holding ~2332 ES.
If that is seen, and then price proceeds to rally again, taking out today's high, that should confirm a bottom in place and put us firmly in the larger (b)-wave up.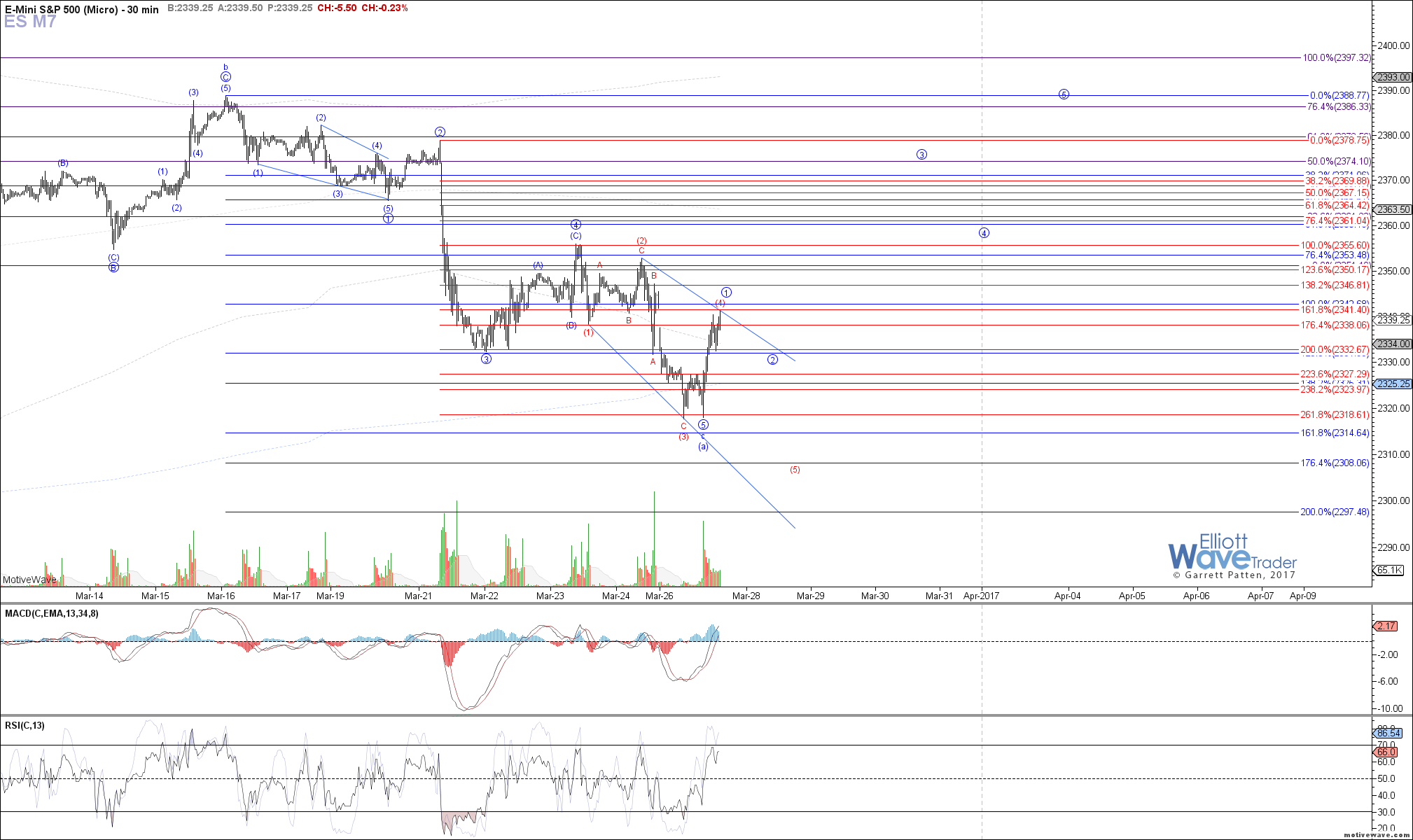 ES M7 - Micro - Mar-27 1349 PM (30 min)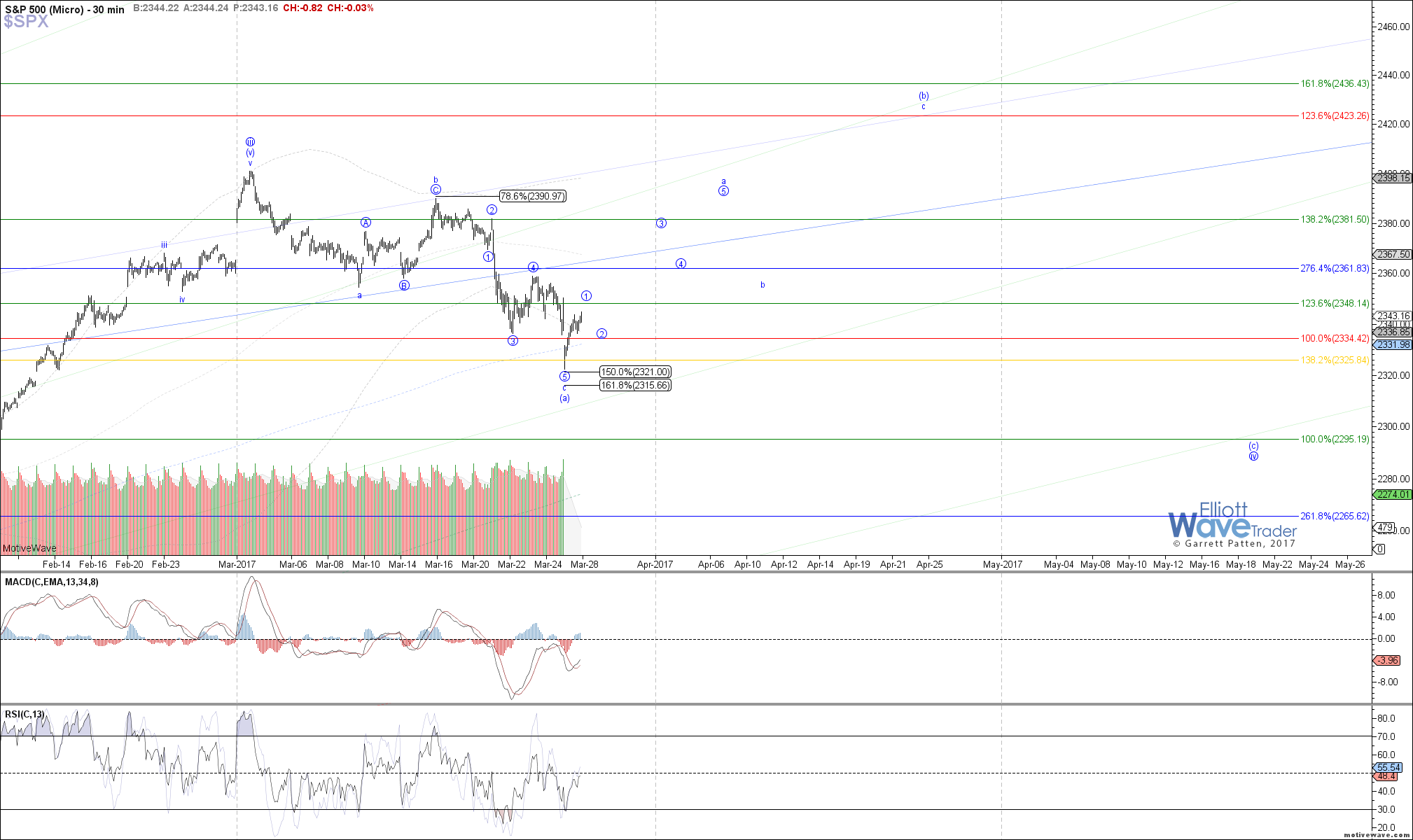 $SPX - Micro - Mar-27 1350 PM (30 min)