Pressure remains down - Market Analysis for Sep 29th, 2015
Today the market spent the majority of the trading session consolidating sideways before dropping lower into the close. Price stayed below important resistance for wave iv of (iii) in the bearish red count during that consolidation, so that path remains preferred. Under the red count, price should be starting wave v of (iii) down to ~1840 ES before the next corrective bounce as wave (iv).
However, in order for the red count to remain the preferred path, price should stay below the 1:45 pm high at 1881.50 ES. Any break above there would signal that something else is at play. As for the bullish blue count, it would invalidate below the after hours low last night at 1861, but that does not necessarily guarantee that we continue to follow the path of the red count as currently presented on my chart.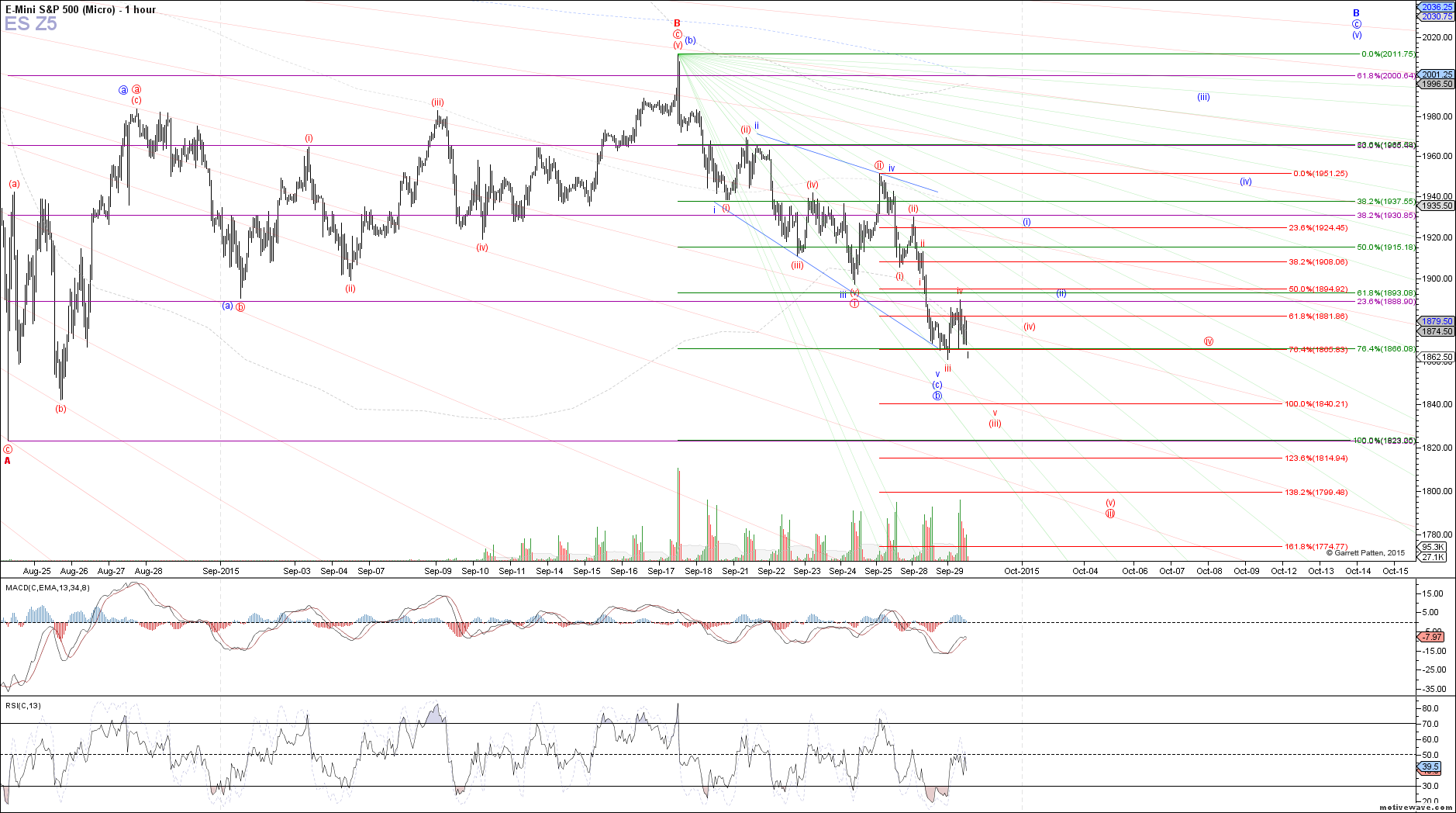 ES Z5 - Micro - Sep-29 1327 PM (1 hour)