Pressure Remains Down - Market Analysis for Sep 26th, 2022
Barring a dramatic shift into the close, it looks like the market is going to end the day negative again today, but so far still hovering above the afternoon low made on Friday.
After the initial move higher following the open this morning that was rejected from fib resistance cited at 3725, price produced a potential 5 waves down from the morning high. Therefore, once again pressure is currently to the downside as long as price remains below the morning high, and even if it did happen to exceed there it would likely still be part of a 4th wave bounce with further downside still expected later this week.
Currently 3757.50 - 3789 is main overhead resistance that would otherwise need to break in order to open the door to anything more immediately bullish than the impulse down from the September high that is expected to continue filling out as long as price maintains below that resistance range with ~3600 as the next fib support below.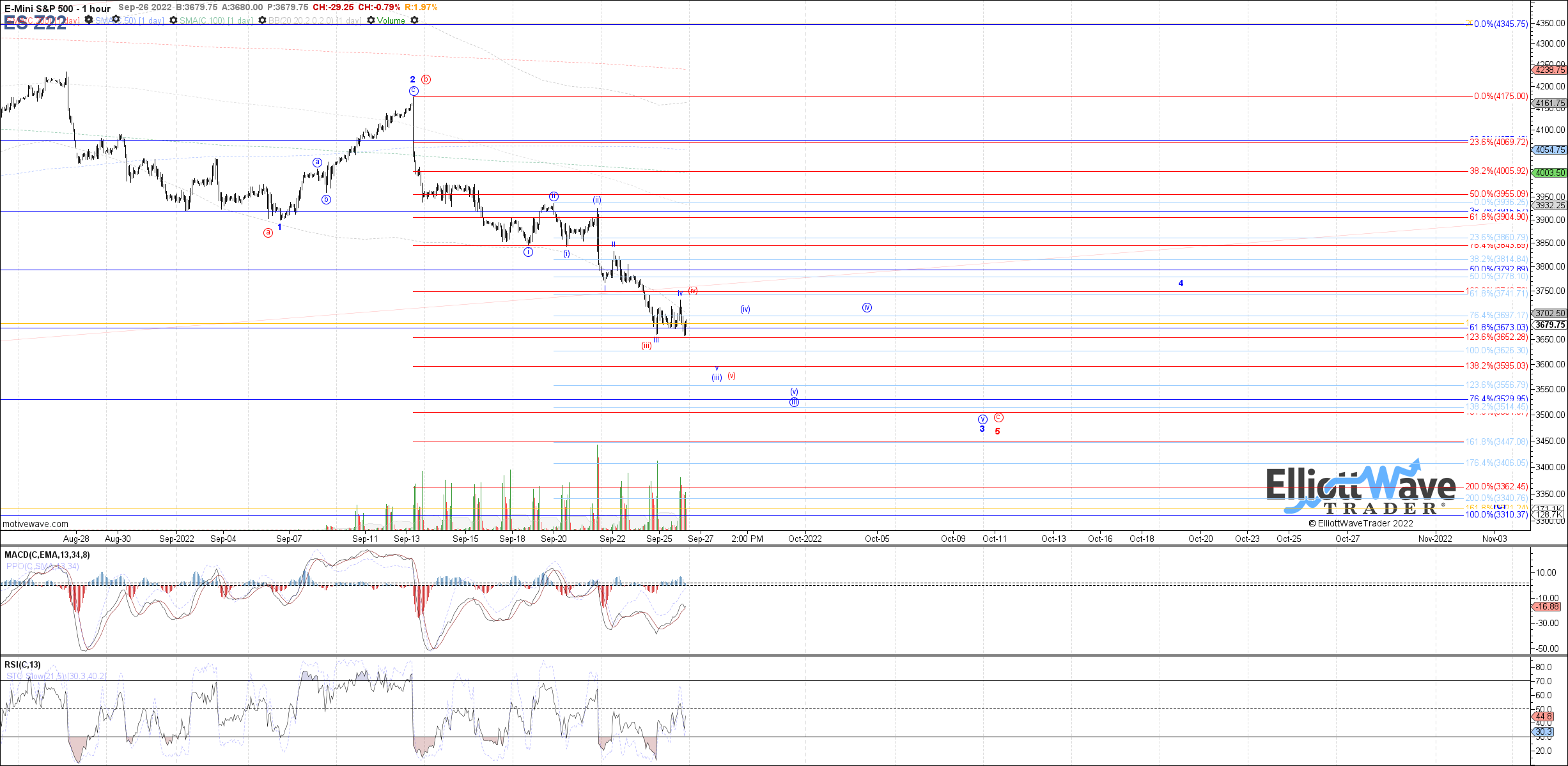 ES Z22 - Micro - Sep-26 1224 PM (1 hour)